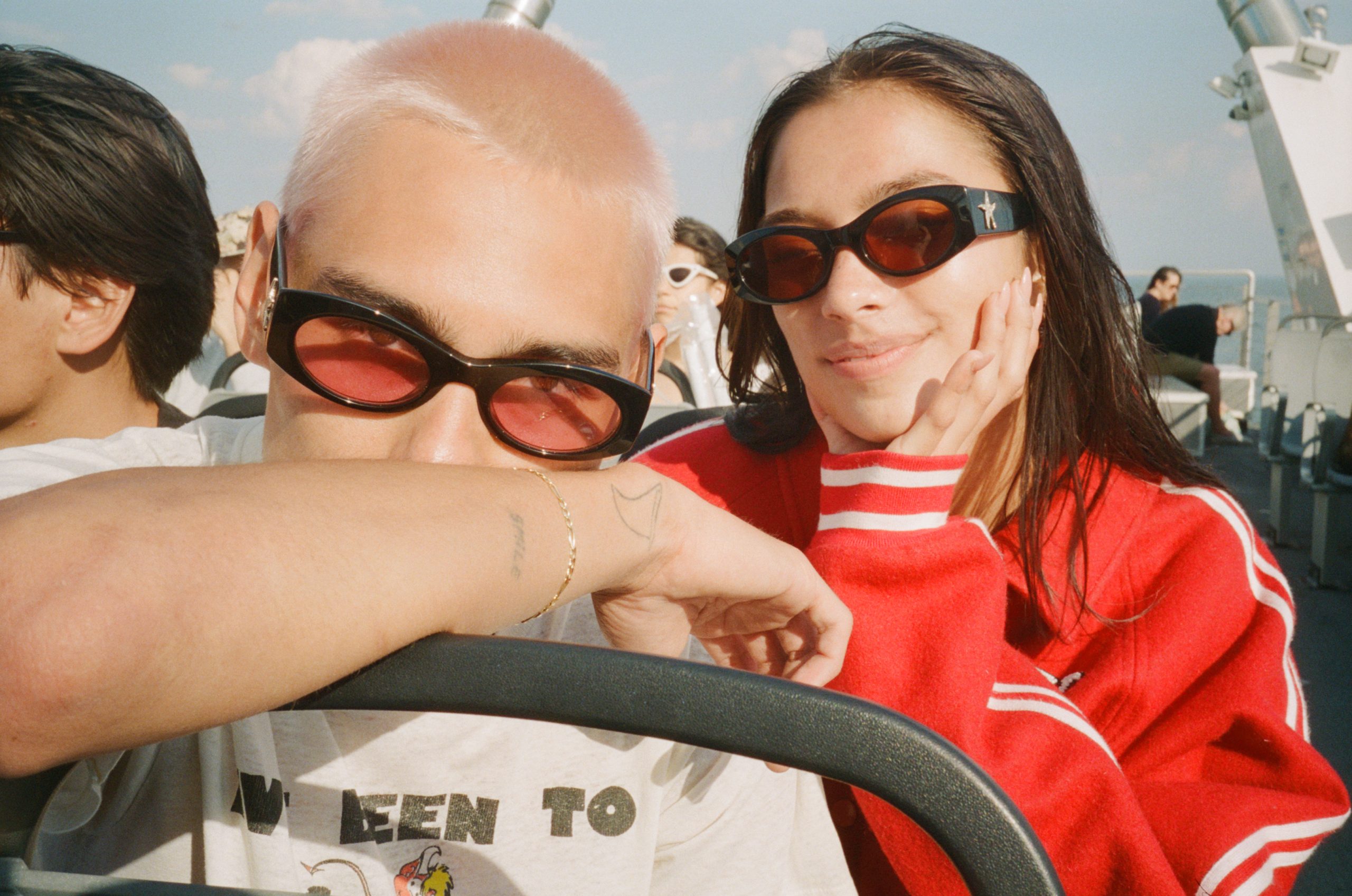 EPØKHE 2023 S/S Sunglasses Preview
Retail Buyers Guide:
Brand: Epokhe
Interviewee: Campbell North, Managing Director
What are the key trends in sunglasses for board sports for Spring/Summer 2023?
Mood-boosting design in already tried tested and proven silhouettes. Creating a statement aesthetic with coloured frames, tinted and reflective lenses. 
How are you segmenting your sunglasses?
We don't. EPØKHE eyewear maintains a gender-fluid approach to all our eyewear designs. 
Where do you expect your biggest growth in 2023?
Catering to trend-led consumers through statement frame design, details, and bright tones EPØKHE will look to expand our domestic and international sales via B2B and B2C channels. Expansion through the USA and EURO markets will be a key focus for 2023 and beyond. 
What frame shapes do you offer in your SS23 collection? Are you introducing any new ones?
EPØKHE offers a variety of shapes from classic silhouettes Cat eye, Wayfarer, Racer and Rounded Square. 
What materials are you using in your SS23 collection? Are you introducing any new ones? 
Recently introduced Bio Acetate frames that afford products a lavish and exclusive feel of a natural material, allowing for the design and creation of environmentally friendly, unique, and distinctive sunglasses. 
What lens technologies do you offer in your SS23 collection? Are you introducing any new ones? 
EPØKHE frames are supplied with lenses consisting of materials: polycarbonate, polyamide (Nylon) and CR-39, as well as polarized lenses.
Which lens colours and tints will you be offering in SS23?
Current assortments consist of base colours Black, Grey, Green, Bronze, Brown and Sepia. Additionally, we are developing B2C customization focusing on tinted washed lenses. 
Which frame colours and graphics will you be offering in SS23?
Whilst maintaining our CORE collection of colours Black, Maple, Tortoise shell, Carbon and Citrine SS23 will see the introduction of bright colour frames in tinted lenses across key shapes. Key graphics as adorned on the Guilty, Trinity and new Suede frames will continue to feature across new and exciting shapes. 
If you do prescription glasses: What will you be offering in SS23?
All EPØKHE eyewear are script ready. 
Have you implemented any sustainable practices in your production and shipping processes ? 
We like most brands EPØKHE is not immune to past realities with regard to available materials. We are on a journey to use 100% Bio Acetate, a recent achievement in sustainability making biodegradable frames reality and our packaging used is 100% plastic-free materials.
How are you supporting retailers to sell this category?
An eyewear brand offering unparalleled style with handcrafted frames made from the finest sustainable materials. EPØKHE focus on quality, design and ethical production methods have set a solid foundation for the brand. Our unique and polarizing marketing content focuses on gender neutral campaigns with a realism of the external world
Are you experiencing any raw materials scarcity, supply problems or costs increase that impact your production? If so, what solutions have you put in place?
Working with longtime and trusted supplies EPØKHE has been able to navigate the past 2 years with little to no impact on our supply chain. What has and will be continually apparent is the global demand for eyewear and the pressures, increases on materials such as traditional acetate plus the limited offering of colours in new Bio Acetates. Being an Australian based business, we have however faced significant cost increases in international freight and shipping with no respite in sight. 
Best Sellers
Our best-selling frame to date. GUILTY, with its fixtures, turned to serpent snakes. A signature jaunt from Shaun Manners with an emphasis on being young, guilt free and embracing now in style and manner. The Western Australian native Shaun worked tirelessly in collaboration with the team from its angular beveled edges to the possessed custom Snake insignia. Our best-selling frame to date.
Our new collaboration frame Suede. A frame built on exotic atmospheres – from balmy island beaches to downtown NYC grit. Evan has created a frame that evokes a lifestyle. Suede's silhouette prompts the soft flowing contours of waves creating a shape that captures the 60s beatnik sub-style. Our new collaboration frame. Evan Mock is donating 100% of his proceeds of every frame sold to The Dylan Rieder Foundation as a thank-you for the influence and contribution Dylan has had on us and the skateboarding community.
The WILSON is well built. Strong enough for the military of yesteryear. A fighting frame. Refined from that era through sleek contemporary design. WILSON has a slimmed-down profile pairing well with riding. An appetite of Chippa Wilson.