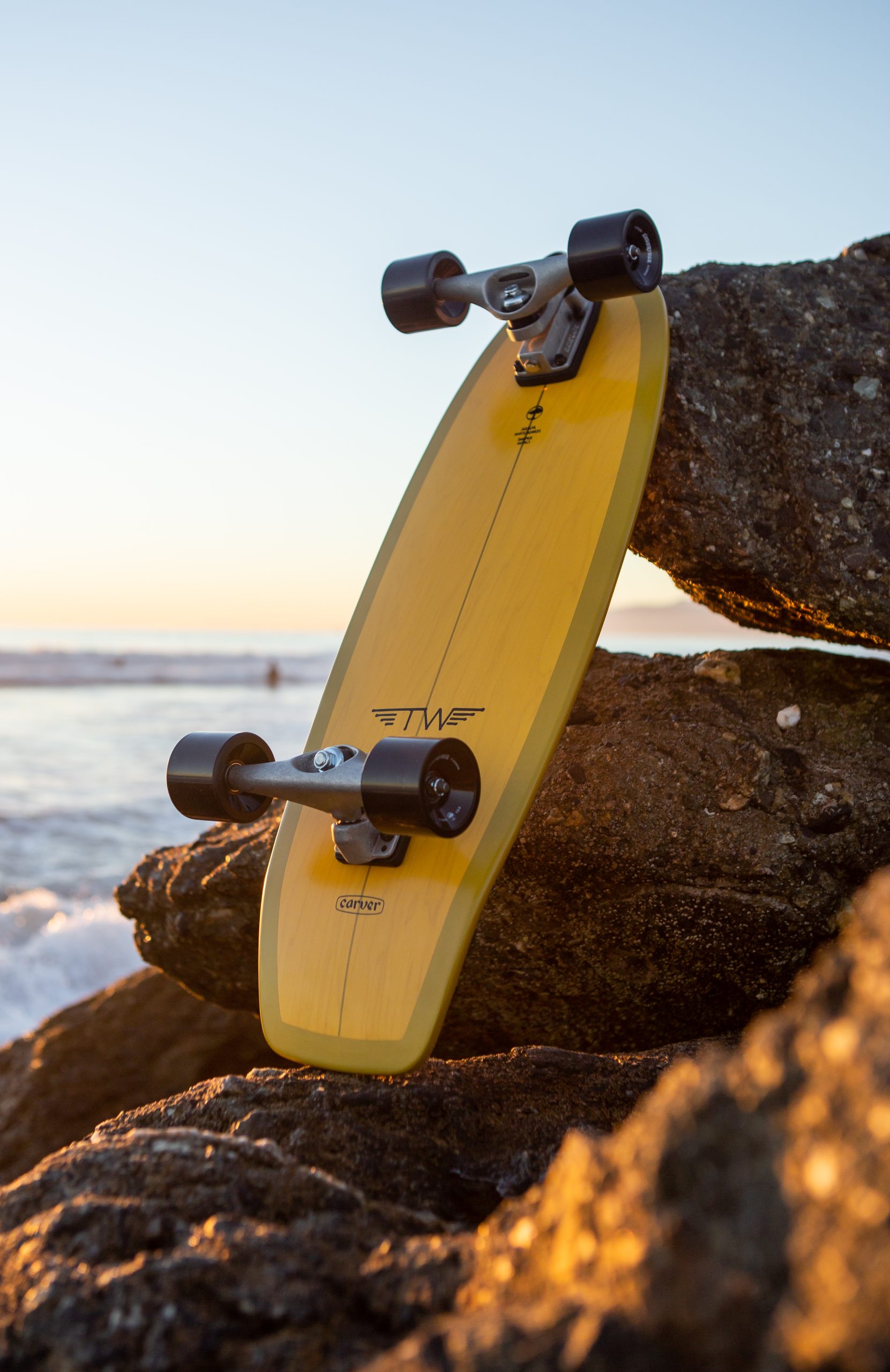 Arbor 2023 Surf/Skate Preview
Retail Buyers Guide: Surf/Skate 2023 Retail Buyer's Guide
Brand: Arbor
Interviewee: N/A
SURF SKATE
How Is the surfskate market still going strong?
The demand for Surfskates is still going strong, as that discipline of Skateboarding continues to grow among not only Surfers. Arbor recently launched the Shaper Series, an ultra-collaboration with Carver Trucks and Shapers; Ryan Lovelace and Tyler Warren. We have already sold through our first delivery, with more Shaper Series Surfskate Completes on the way.
What are the main products in demand in the segment right now (completes etc)?
Arbor's Shaper Series are offered as a Complete, with Carver Trucks.
What are the "stars" right now. Products you couldn't live without?
Arbor 's Tyler Warren Surfskate is based off Tyler's Soap Shape; a Mini Simmons that's as fast as a bar of soap on a wet floor. Ryan Lovelace's Surfskate has a longer wheelbase and is stable, but still allows for the deep carve of a single fin surfboard.
What are the main features on your surf skate completes?
The Shaper Series Surfskates turn any flat day on the ocean, into a firing session on dry land, all while improving your surfing or just having a great time ripping neighborhood breaks.
What kinds of trucks and wheels do you offer for this segment?
Arbor's Shaper Series Surfskate Completes include Carver C7 Trucks; the original Surfskate Trucks that out perform all other Surfskate Trucks on the Market. Our new 65mm Cannon Wheel is a sharp-lipped design to improve rebound through your turns, while providing solid grip to drive down the line.
Which technical features are you the proudest of?
We are stoked to work with innovative surfboard Shapers, to blend performance surf shapes into functional Surfskates. These boards were designed form the ground up, to perform at the highest level with Carver Trucks while surfing on land.
What are you doing with materials and tech next season?
Arbor continues to elevate its signature Wood aesthetic by blending sustainable materials with quality craftsmanship, driven by Artists, Shapers, and Athletes.
Best Sellers
The Ryan Lovelace is a broad, rounded pin that's comfortable to skate, and provides the stable feel, and deep carve of a single fin. Ryan Lovelace is a master hand shaper, known for his modern, performance-oriented takes on classic surfboard designs. Ryan is an incredibly prolific, do-it-all and do-it-well shaper, who's resin work is known for its dynamic use of color and pattern. Ryan is an all-around surfboard artist.
The Tyler Warren is based on Tyler's Soap shape, and designed to be a fast, loose, agile down the line, tighter carving skateboard. Tyler Warren is known for his wide range of fast, responsive, out-of-the box shapes. Tyler is a bit of a prodigy, who has been shaping since he was 14, developing a process over time that draws on a diverse range of influences, years as a sponsored free surfer, and training as an artist.