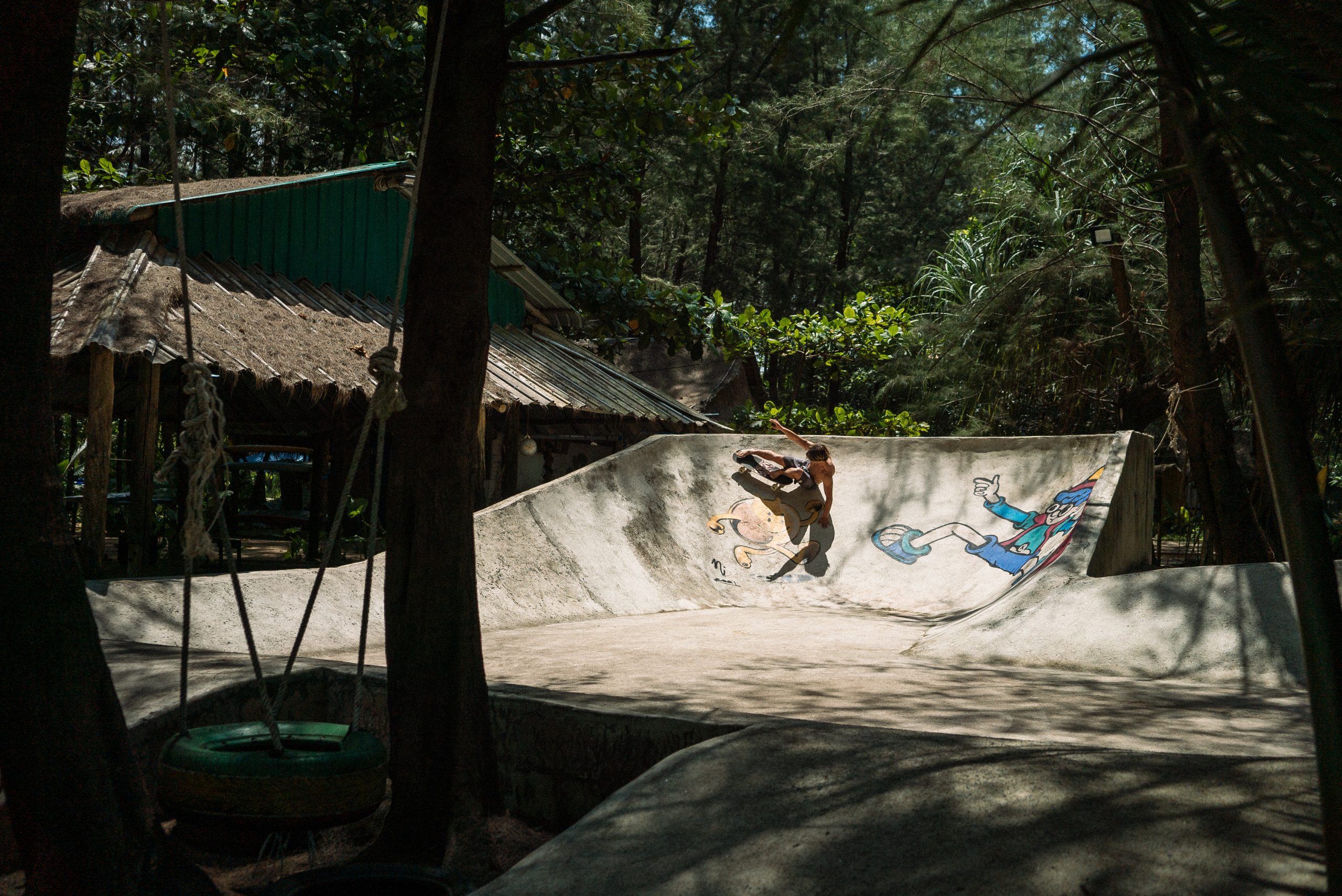 Yow 2023 Surf/Skate Preview
Retail Buyers Guide: Surf/Skate 2023 Retail Buyer's Guide
Brand: Yow
Interviewee: Xué Gil, CBO
SURF SKATE
How Is the surfskate market still going strong?
There's probably multiple possible answers to this question, but I would say that the constant growth of the sport of surfing – specially in inland cities – the increase of infrastructure dedicated to the sport (wave ramps, skateparks adding banks to its designs, etc) and the fact that people can have a reasonable amount of fun while practicing surfskate at any level might be a few of the strong factors keeping the sport on trend.
What are the main products in demand in the segment right now (completes etc)?
The more the sport grows, the more technical the people practicing it become. Whilst the percentage of completes remains high, there's also been an increase of people demanding separate parts to build custom surfskates that can adjust more to their necessities.
What are the "stars" right now. Products you couldn't live without?
Our new collaboration boards with Mick Fanning, the Fanning Performer and the Fanning Driver have been gaining popularity amongst our riders and customers for being two of the most versatile and best performing boards of our catalogue. To these two we should add our new 3 shapes: the La Jolla 35" with a 21" wheel base, the Lowers 34", a new pool shape inspired board added to our High Performance series and the Kirra 30", our new high performance shape for the youngsters.
What are the main features on your surf skate completes?
We've got a wide range of surfskates nowadays and they all have different features for different possible needs. If we were to highlight a few features they all share, that would be our new highly improved concaves and our patented Meraki system and Ura wheels (Made in the Basque Country), which allow people to get a very close feeling of surfing.
What kinds of trucks and wheels do you offer for this segment?
We offer two versions of the same surfskate system: the Meraki S4, which is built with a 4mm torsion spring that makes it extremely responsive – perfect for kids and people weighting less than 50kg; and the Meraki S5, built with a 5mm torsion spring that adds a powerful rebound which helps the user get more speed when pumping as well as getting an extra push in each maneuver. When it comes to wheels, we are adding 2 new durometers to the Ura wheels collection – 78a and 82a – making our surfskate range more complete and versatile.
Which technical features are you the proudest of?
We are really happy with how the performance of our boards was increased after adding new concaves to them. We changed those based on the feedback received from our customers and riders and the result was nicely received by the community. I should mention the Meraki system again. After 2 years from its release, we can say with confidence that it is the best product we have created thus far. The feedback received has been very positive and that has been keeping us stoked.
What are you doing with materials and tech next season?
As mentioned previously, we are adding new durometer options to the Ura wheels range. In addition to that, we are proud to present a new skate truck – the Legasee – created to replicate a similar feeling as our surfskate sytem in a new range of product. We are adding a "new" wheel shape – the Lurra (old Cinetic Nebula) – created to complete such range.
What are your main price points for next season?
We continue offering the Grom Series as our price point range at the price of 269,90€.
Best Sellers:
The Pipe 32″ is our all-time best seller. A classic/elegant aesthetic combined with modern performance. Whilst its fish-tail is mere decoration, the rest of the specifications have been carefully chosen to ensure a very realistic surf experience when riding it.
Snappers 32.5"
The Snappers 32.5″ has been the go-to board for most of our riders since its creation back in 2019. It's a fairly wide board – specially under the nose bolts and tail – combined with a high concave and kick in tail and nose. These atributes help a lot to keep your feet glued to the board at all time. In addition, the 17″ wheel base combined with our surfskate system makes it a very reactive and fun board.
La Santa 33″
La Santa 33″ has been outside of the people's radar for a long time, but it seems that this has been changing during the last year and a half and it is now becoming one of the most popular choices. It's basically a second version of the Snappers, a little bit bigger and a little bit wider. The outline keeps its width almost from tail to nose so you can place your feet anywhere in the board and still feel glued to it. The rest of the attributes are the exact same of the Snappers, so in conclusion, this is a very fun board that will deliver all what the most demanding surfskaters need.