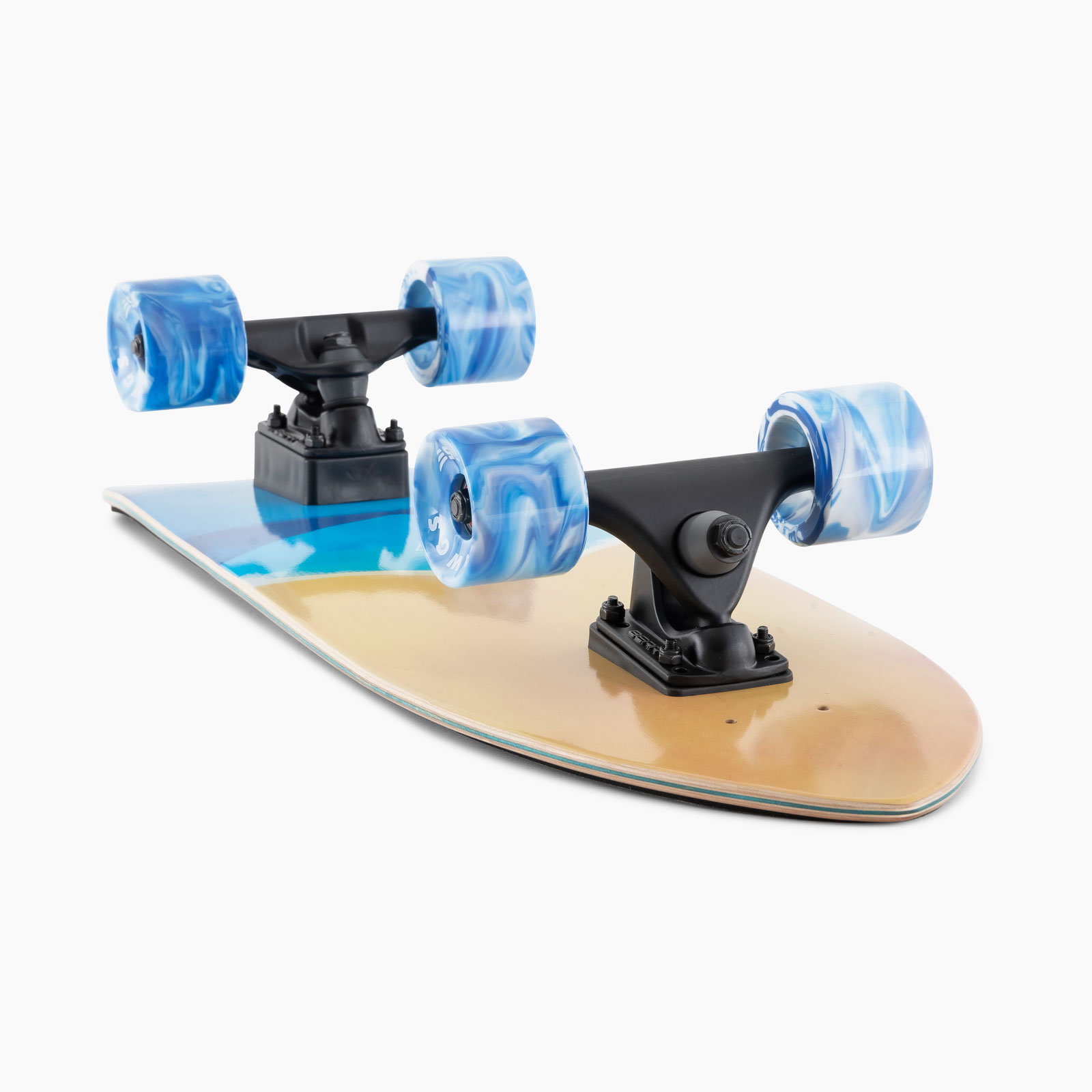 Landyachtz 2023 Surf/Skate Preview
Retail Buyers Guide: Surf/Skate 2023 Retail Buyer's Guide
Brand: Landyachtz
Interviewee: Ryan Theobald, VP Sales and Marketing
SURF SKATE
How Is the surfskate market still going strong?
The surf skate market is still going strong because it appeals to everyone who thinks surfing is cool, and that is a ton of people. It's also well promoted by influencers to have a completely inclusive vibe. Low barriers to entry help as well, no tricks, just turning, people see that and believe they could enjoy it too.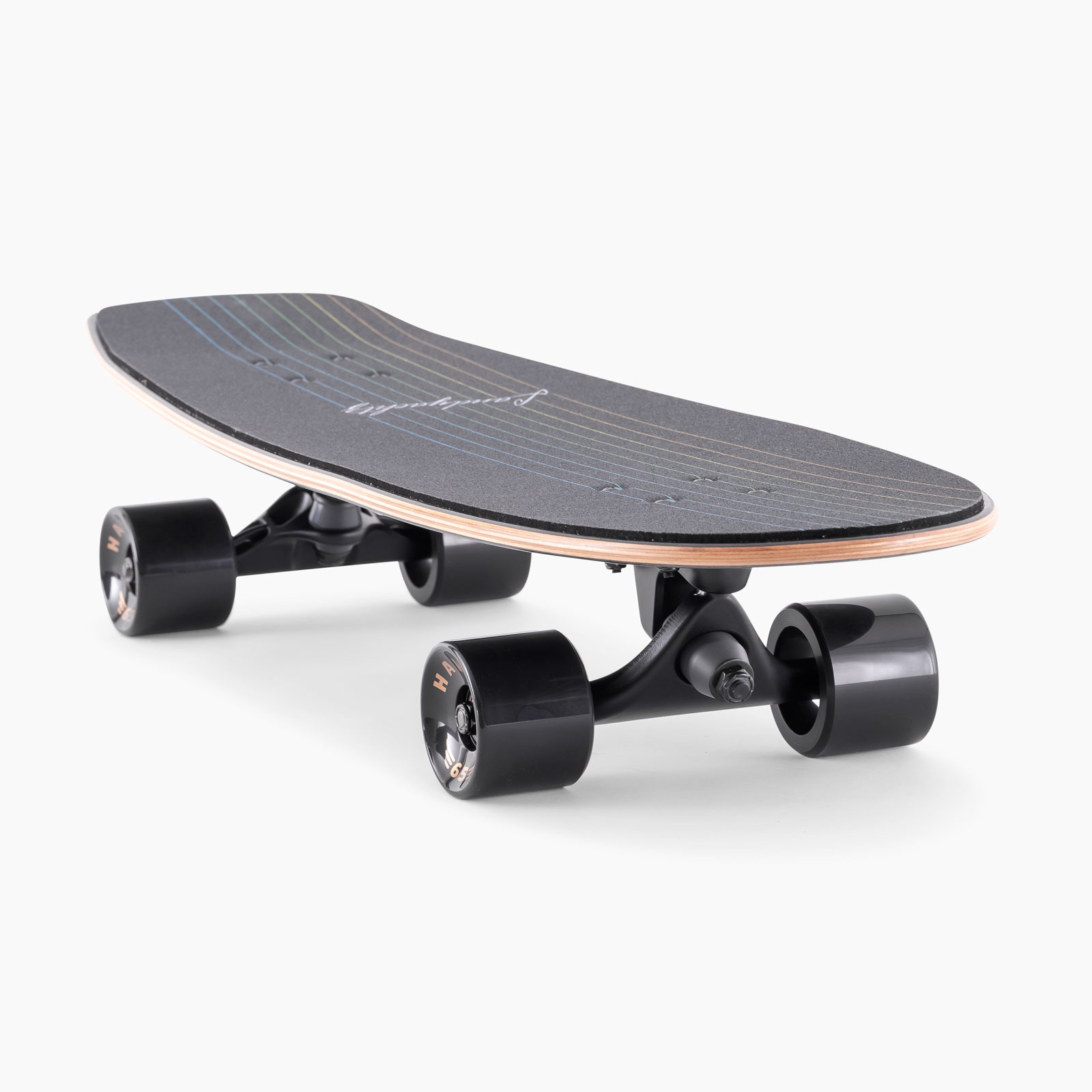 What are the main products in demand in the segment right now (completes etc)?
Completes are the main products in demand but that will lead to a solid market for replacement parts in the coming years.
What are the "stars" right now. Products you couldn't live without?
The Butter model is spot on for us right now, more compact than the competitors and paired with our Banger truck, it's a compact surf skate that is also a very capable an practical cruiser board.
What are the main features on your surf skate completes?
Our Complete packages are unique in the market because we designed them to act as a surf cruiser. A surfy hard carving cruiser board that is a very capable everyday board.
What kinds of trucks and wheels do you offer for this segment?
We offer a setup with 130mm Bear Banger trucks in the front, paired with our Bear Polar bear truck in the rear. Our boards come setup with 65 mm Hawgs wheels.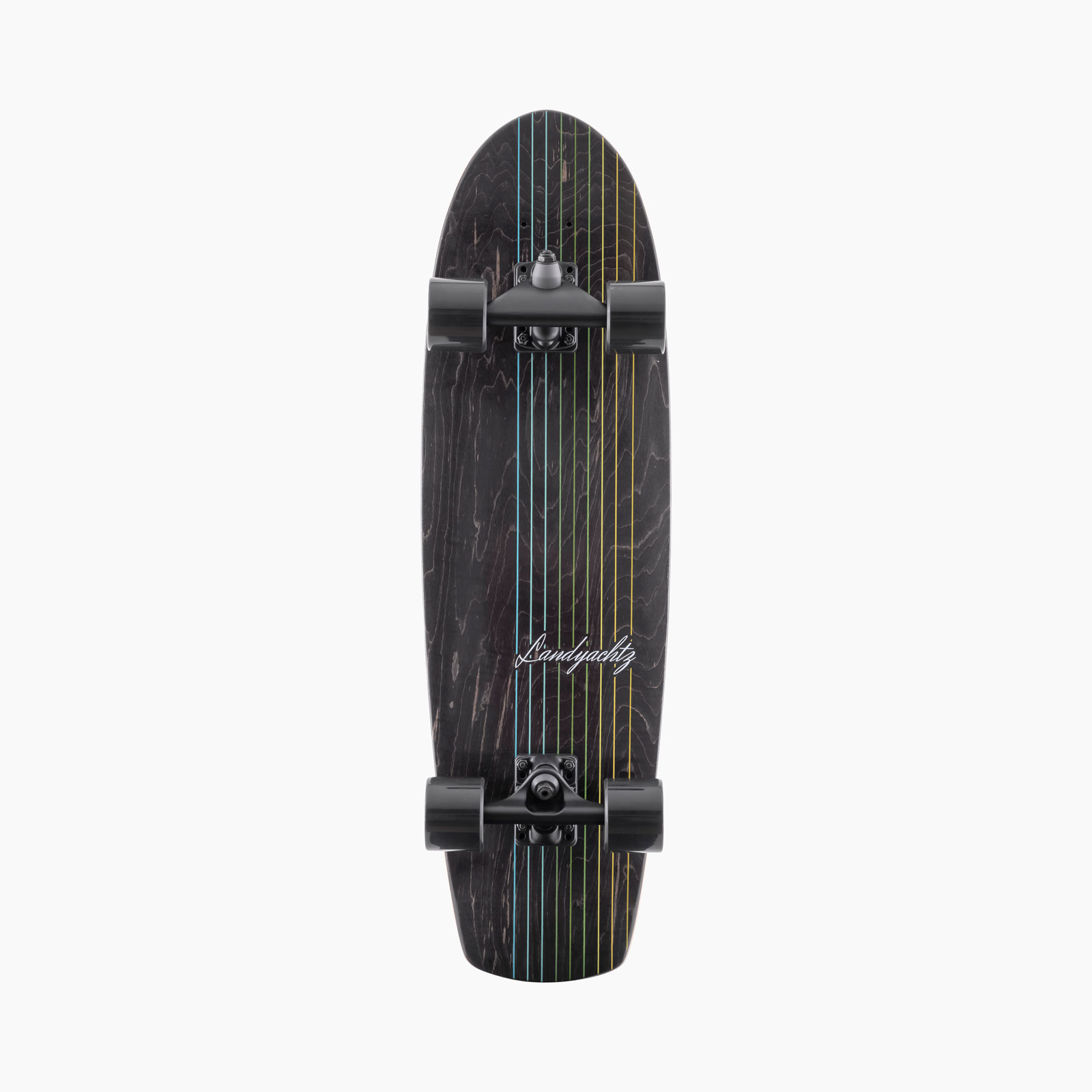 Which technical features are you the proudest of?
The banger truck is designed to use reverse king pin geometry with reliance on the bushings for rebound rather than a spring or other mechanical means. This creates an easy to adjust, simple product that is ideal for more than just surf turns. The soft top grip tape provides more grip than regular grip tape, and is more comfortable to ride as it dampens bumps on the road.
What are you doing with materials and tech next season?
We are always looking for smart opportunities to innovate and are testing a number of new ideas this summer.
What are your main price points for next season?
All our surf skates retail for $214.99 USD and $244.99 Euros. At this time we don't offer our surf skate trucks or decks for purchase on their own.