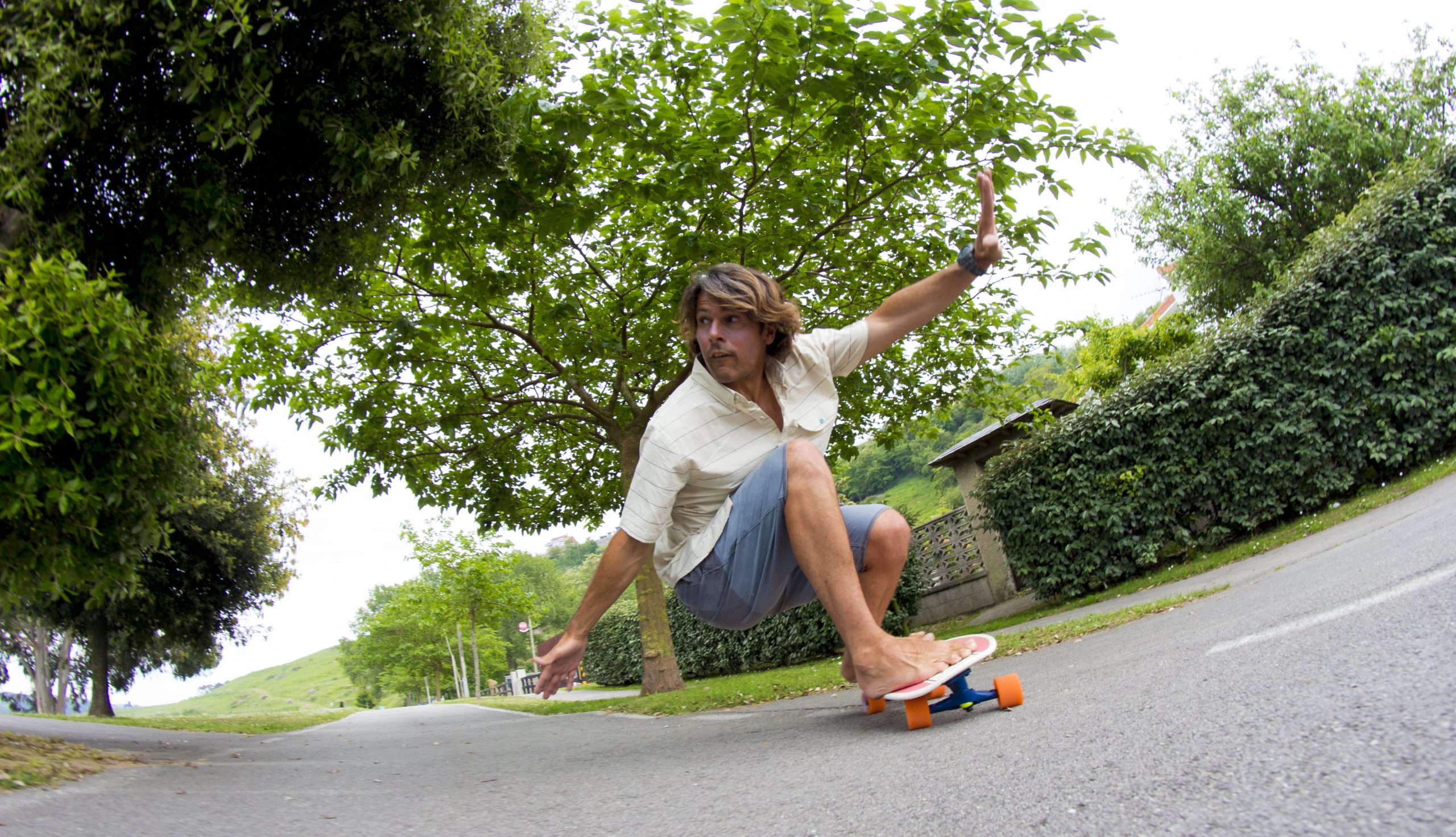 Miller Division 2023 Surf/Skate Preview
Retail Buyers Guide: Surf/Skate 2023 Retail Buyer's Guide
Brand: Miller Division
Interviewee: Ivan Garcia Arozamena, Product Manager
SURF SKATE
How Is the surfskate market still going strong?
The market is still good, but not as good as 2020 or 2021 because these years due to Covid people did much more sports due to travel restrictions etc… so all surfskate is already very established and has every day more users and of all ages.
What are the main products in demand in the segment right now (completes etc)?
Although there are riders who have been using the surfskate for longer and buy the loose parts and thus assemble the surfskate to their liking, it is the minority. 90% is still the complete surfskate. Fundamentally, the rider looks for a design similar to surfboards in the surfskate since it evokes that contact with the surf but on the asphalt. They usually look for a multipurpose surfskate that can be used for everything (cruising, carving, bowls…) and in terms of measurements, it will depend on their height and weight and will vary between measurements from 29″ to 32″ in length. As for widths from 9″ to 10″ depending on the foot or the stability that each rider seeks. This point has not changed.
What are the "stars" right now. Products you couldn't live without?
We have several models that have been around for several seasons and that we practically withdraw from the market due to demand and that customers continue to ask us for year after year, such as the Mundaka, Kirra or Pablo Solar, Soul…They are models with good shapes and designs and the measurements are very refined to be all-terrain surfskates. We really think that the measurements of the table is the most important, the length, width and shape.
What are the main features on your surf skate completes?
The main features of our surfskates are many, from bushings and extra washers in all models so that the rider can choose what suits him best, through the shapes of the boards, quality of the materials (wood, aluminum, urethane, bearings) , without forgetting the designs in all the components. All this means that our surfskates are reviewed one by one so that they have a perfect and durable operation with a top design.
What kinds of trucks and wheels do you offer for this segment?
We think that you can have a lot of spin without making a complex trucks with springs, mechanical parts, extra weight, a lot of maintenance, etc. We have a conventional axle (base plate, kingping, hanger, bushings,… that spins very closed and incredible sensations, it is also stable at higher speeds and turns when you want to turn without scares. It is one of the parts on which we have worked the most for years, together with a team of mechanical engineers, who together have improved our trucks. From lightening them and at the same time giving them more resistance, changing the geometry of the hanger and the base to give them more spin and fixing the pressure kingpin so that it does not have looseness. At the same time we include some stops inside the base so that if you break the kingpin and you can't find one under pressure, a conventional one will work. We also include 8 holes in the base to be able to change the wheelbase to suit the rider to have a more open or closed turn. Finally, they all come with a set of bushings (softer) and extra washers (cup and flat) so that the rider can choose different sensations. Regarding the wheels, in terms of measurements, we mainly use 65mm and 70mm. Smaller ones, the surfskate does not absorb the terrain well and larger ones are excessive and take longer to accelerate the surfskate. hardnesses are usually soft 78A for all types of terrain. The composition is high quality SHR Urethane that has a high memory and with it they return to their original position and this makes them faster. They also have a special formula that develops a high grip with low tire wear.
Which technical features are you the proudest of?
Well, it really is the sum of everything, we take care of all the details and everything is important, the first thing is the quality of all the components, then the functionality, that everything works perfectly and with a very careful design. That makes our surfskates a good product.
What are you doing with materials and tech next season?
For a long time we have been using increasingly sustainable materials and we are always actively looking if we see that we can improve any process, that in terms of sustainability. As for new materials, we use combinations of different woods but we are already very advanced since a skateboard has materials that do not change much and it reaches a level where it is difficult to find better qualities.
What are your main price points for next season?
In terms of prices, our starting point for surfskates ranges from €185 to €210, the highest, those with combinations of wood that make the product more expensive.
Best Sellers
With the same shape and dimensions as Kirra model, amply proved, STRIPES is a very versatile surfskate for all types of riders. A surfskate that won't let you down, thanks to its 31.5″ x 10″ dimensions and 17.9″ wheelbase it will give you everything you need.
The Big Wave is a good choice for riders looking for a more closed turn due to its 16,8'' wheelbase, without sacrificing stability thanks to its 9,6'' width. An authentic machine under your feet.
The Helios is designed for smaller riders or girls looking for a tighter turning surfskate, due to its 29.5″ length x 9″ width measurements. With its design, inspired by classic surfboards, it will be perfect for an endless summer.