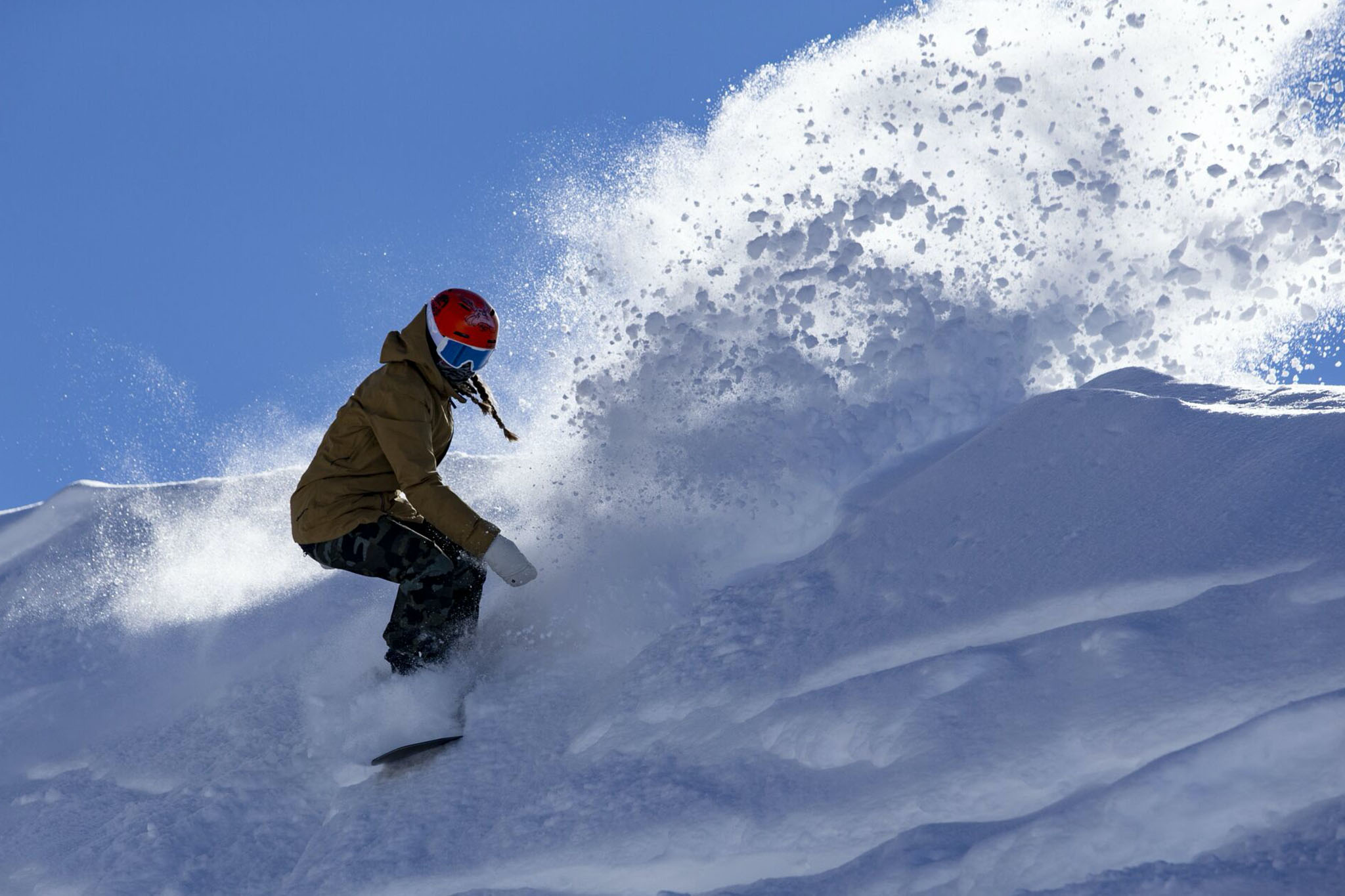 Nidecker 21/22 Snowboard Bindings Preview
Retail Buyers Guide: Snowboard Bindings 21/22 Retail Buyer's Guide
Brand: Nidecker
Interviewee: Lucien Vink, Sr. Product Manager & Designer
Please provide an overview of how 2021/22 is shaping up for your brand. Has COVID-19 affected your line? If so, please explain the changes you've made, and how you came to these decisions.
We didn't really make any big changes from the roadmap we had set out for ourselves after we redesigned 100% of the Nidecker line and all bindings for 20/21. If anything, we decided on a slight increase in carry-over product for 21/22 than originally planned.
How much of your new line (pre-COVID) is normally dedicated to new models and artwork, and how has this changed, percentage-wise, for 21/22?
We had planned for around 60/40% new to carry-over, and we ended up at pretty much 50/50%.
If you will be carrying over a larger proportion of your products than normal, how do you hope this will be received by retailers?
We expect that they will be happy with our choice to carry over a larger portion of especially the 'safe' colors and high-volume models because nobody will know for certain how the W21 season will affect the W22 market. This way there will be less stock risk and pressure. But we are also sure that they will be very stoked with the new Kaon-Plus model in 2 cool colorways to help keep the excitement on the wall.
If you're pressing ahead with new items, what are the top three most important products of next year's line, and why? Please refer specifically to new products here, and not just new marketing stories
Brand new for 21/22, we took the team-favorite Kaon-X and upgraded it with the unique three-point Hybrid ExoKush footstraps, providing a comfortable, supportive, and responsive enclosure that perfectly forms fits with your boots. The combination of the freestyle-friendly rockered-baseplates and this new strap system make for a great all-mountain binding that flexes in all the right places for playful maneuvers, but still provides a locked-in and responsive feeling where it counts. This is backed up by the AuxTech toecap straps that form fit to any boot by way of an exclusive auxetic pattern that won't deform, and the canted footbeds and the Expanded-EVA Ankle-straps provide plenty of cushioning. The Kaon-Plus is for riders looking for something between freestyle and a freeride binding that will let them explore the whole mountain, and they are available in either Black or the Instinct colorway which ties into the Instinct Snowboard Series.
KAON-X. When the Kaon-X was released last year, it won plaudits for being an exceptional binding at an exceptional price – a ton of fun, super comfortable, and all mountain-performance at under 200 bucks. The baseplate is made from glass-filled Nylon and uses a rockered base and PowerBeams to transfer energy exactly where it's needed, giving a super playful ride, whilst the Asymmetrical hiback is fully adjustable and gives plenty of support for hard riding, but enough lateral flex for adding some style points. The ExoFrame Ankle-strap and Hexo toecap, both with their unique hinged AuxTech pattern, form-fit to your boots perfectly, especially if you use them with a Nidecker boot – the straps perfectly conform to our boot-contours using the FlowFit system. The Kaon-X is perfect for riders that like creating fun wherever they are on the hill, always on the lookout for side hits and powder stashes. This year it comes in Black, Desert, and a Petrol Blue colorway, and we expect its popularity to increase further.
Are you using any new materials in your bindings for 21/22? If so, what, and why?
For most components, we rely on true and tested materials, specifically engineered for the uniqueness of snowboard bindings and use in freezing cold temperatures. On the new Kaon-Plus we use a molded expanded-EVA for the Hybrid ExoKush ankle-strap.
Please tell us about the dominant visual themes in next year's binding line, including any interesting artist collabs you have lined up
We are keeping the main models in the safe zone and even-toned down a couple compared to last year, to reduce objections and mismatching with other gear the customer may already have. But safe isn't necessarily boring, we try to keep it visually interesting and rich with tonal effects, badging, good material-selections, and other nice details. We do have a cool collab on the new Kaon-Plus, matching the art of the new Nidecker Instinct snowboard series.
Prices: Where is your brand going? Higher? Lower?
We are keeping the same price-points as last year for all models, and we introduce the new Kaon-Plus just above the Kaon-X, in the €200-250 range where we did not have a binding yet.
Looking at the specific components, have you made any new advancements in buckles, straps, highbacks, bases?
20/21 was a big year for us with introducing all-new binding models for a 100% all-new line, so 21/22 has been a year of refinement and working on the Kaon-Plus with the Hybrid ExoKush strap, which is a new strap in the Nidecker line. Hybrid straps link the ankle-strap up with the toe-area of the baseplate, resulting in more control and less loss of energy transfer, which reduces the need to wear the straps excessively tight, so your feet stay happier and warmer; win-win!
Will you be doing step-in, or similar, on 21/22? If so, are you licensing or developing it yourself?
Even though all the Nidecker bindings are based on the Flow Axis-Series platform and are incredibly easy to use, and some use Hybrid 3-point straps like Flow, they do not feature the Flow easy-in easy-out technology. For riders looking for that solution specifically, we gladly recommend Flow as the originator and market leader of the easy-in easy-out style binding.
Will your production process (factories, equipment) be changing at all for 21/22?
No, Last year we joined forces with Flow to offer a range of products that complement well with the FlowFit designs of our Nidecker boots, but also to offer a strong and reliable supply-chain with simplified logistics to our business partners. All Nidecker bindings are now made and assembled by the same team at Pegasus Sports that we have been using for many many years with Flow. In addition, we employ our own local QC personnel, who monitor the full production process, to ensure that we offer the best and most consistent product quality, which has been incredibly valuable in this challenging COVID year with all the travel restrictions and so forth.
What are your top marketing stories for next season?
Built for a perfect pairing with Nidecker boots and the FlowFit philosophy, all Nidecker bindings are designed based on the Flow Axis-Series platform. With specific heelcups, hibacks, foot-straps, buckles, and EVA-pads we left no detail untouched to offer you the latest innovations in 2-strap bindings.