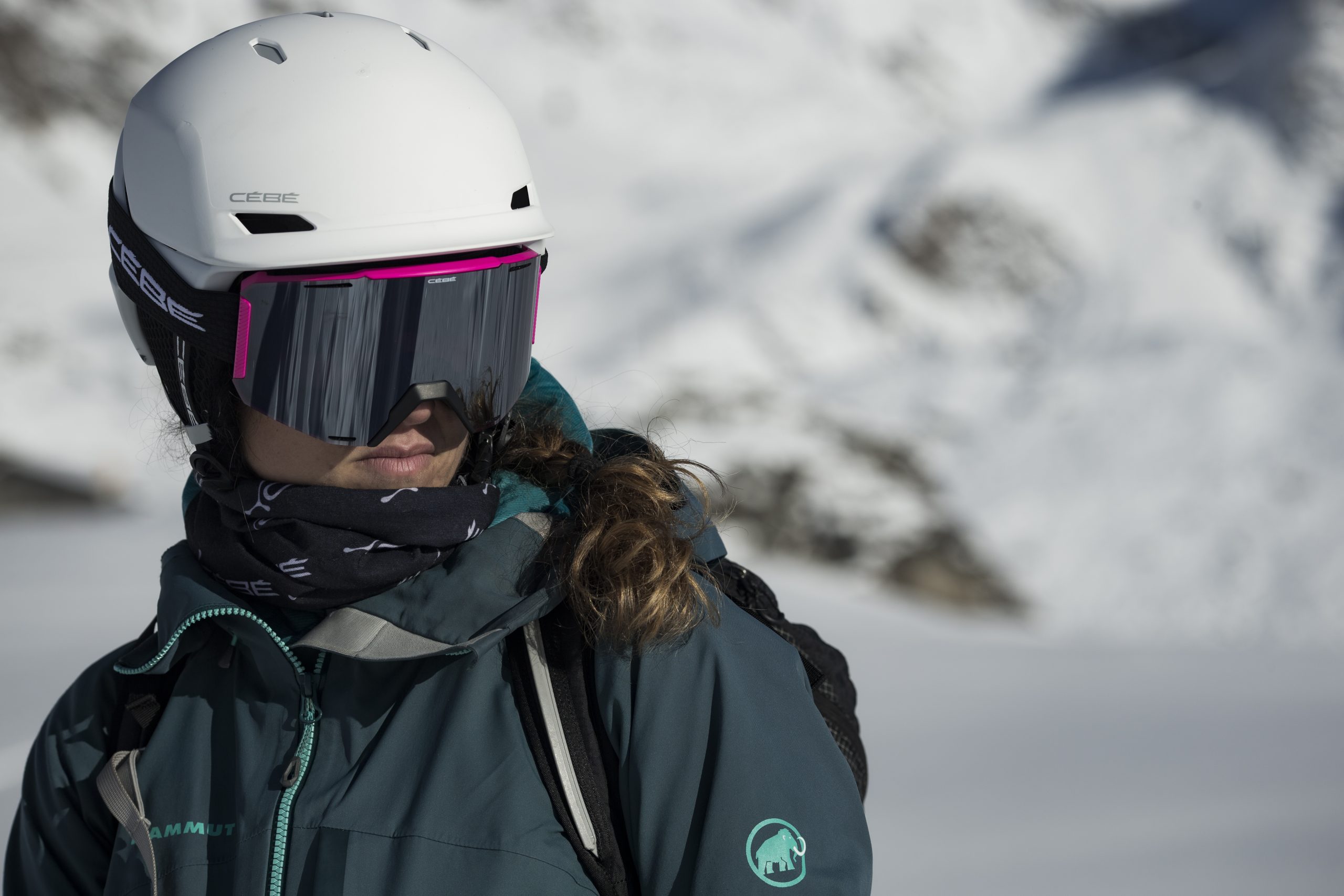 Cébé 2022/23 Snow Goggles Preview
Retail Buyers Guide: Snow Goggles 2022/23 Retail Buyer's Guide
Brand: CÉBÉ
Interviewee: Awena Jouannic, Marketing & Communication Manager & Adélie Gaillard, Product Development Coordinator
What are the major trends in the snow goggles market?
In my opinion, eco-responsibility is one of the key points for the years to come, whether in product development or packaging. The closure of the ski lifts on AW21/22 has forced the snow sports to move away from the slopes in favor of the off-piste which has generated an increase in ecological awareness. More and more brands are developing eco-friendly goggles, made from bio-based plastic for frames, biodegradable wood cellulose for lenses or bamboo derivatives for straps.
The ski touring/splitboard market has also exploded in past years and as a result consumers expectations have changed. Brands must therefore find the best compromise between look, protection, vision and comfort. Ventilation and optimal field of vision are really the key assets for goggles.
What do customers expect from their goggles?
Customers are looking for all-in-one products that perfectly meet all their needs. In terms of vision it is ultimate adaptability to weather hazards which means a photochromic lenses or goggles with quick lens change system, possibility of wearing prescription glasses under their goggles to have the maximum field of vision.
In terms of ventilation people are looking for innovative systems to avoid any risk of fogging that allows them to enjoy wearing their goggles all day long. For comfort a multi-density foams with fleece for softness on the face. And of course the compatibility with helmets: a product designed in parallel to ensure seamless integration.
What were your biggest sellers in FW21/22? Why?
The new-for-FW21, Slider goggle broke all records for its first year of launch! Probably thanks to its super trendy frameless design but above all thanks to its unique Cébé Swipe construction. It allows the lens to be slid up a little to offer maximized ventilation, or be lifted completely to make the lense switch easy.
Our Magnetic Family is also much appreciated! Composed of 3 different styles (one spherical, one cylindrical and one OTG), they go beyond expectations. Designed with 8 to 9 magnets and sold with 2 lenses (cat.1 and cat.3), they ensure the best vision possible whatever the weather conditions. The power of the magnets also guarantees a good hold of the lens to offer maximum security.
Where do you expect the biggest growth for FW22/23?
With the rise of ski touring/splitboarding, we expect increase of our lightest and most ventilated goggles sales
How are you segmenting your snow goggles and what are the main price points in each segment?
At Cébé® we are committed to offering high quality, innovative products at a reasonable price, to make the outdoors accessible to as many people possible.
Here are our main price points in each segment:
⦁ Spherical/Toric goggles = from 70€ to 180€ RRP
⦁ Cylindrical goggles = from 35€ to 140€ RRP
⦁ OTG goggles = from 60€ to 190€ RRP
⦁ Young Riders goggles = from 25€ to 45€ RRP
What are the most important technological features in your FW22/23 collection?
The most important technological features for us for the upcoming season is our interchangeable lens offer via magnets or Cébé Swipe technology
What is new in terms of construction and materials in your FW22/23 goggle collection?
In terms of construction, for FW22/23 we are introducing our first toric goggle "the Horizon". The name speaks for itself!
What colours and designs are you featuring in your FW22/23 collection? Any standout collaborations?
Our standout colorway for FW22/23 would be the Acid Lime Black, which you can also find on our sunglasses and helmets. We thought that this combo would be like a uniform for all our athletes.
We are also entering our 3rd season of partnership with Superdry. Together we created a capsule collection of helmets & goggles. This capsule collection encompasses a selection of Cébé's latest and highest-end products and offers unique and customized graphics developed in association with the Superdry graphic design team, bringing out the typical British/Japanese touch of the brand.
How are you helping retailers to sell this category?
For all of our product categories, we are working on 2 main pillars to support retailers:
⦁ Go-to-Marketing strategy: In-store technologies and product trainig
⦁ Brand visibility program: Increase in our presence in the field with the organization of product testing days, visibility of the brand supported by our ambassadors (athletes, influencers), presence of Cébé key visuals in the press, on poster campaigns in our partner resorts… the objective being to create request which will then be collected by retailers
Did the restrictions at resorts last year impact the sell-through of the FW21/22 collection? If so, how have you addressed this issue?
Cébé is a brand sold in Europe, so it was greatly impacted by the closure of ski resorts last winter. But we have been able to remain present and in contact with the retailers. In particular, we have reworked our product assortment by postponing the launch of new styles and doing carry-overs from the past season so retailers can fill up the gaps in stock. We have also digitalized our tools, such as our product catalog and produced numerous training videos to stay in touch with our resellers.
Have you had problems with the supply of FW21/22 product? If so, how have you addressed this issue, and will this result in changes to your FW22/23 sell-in?
We did not encounter any delivery issues because we anticipated potential delays in product design, production linked to the health crisis. We were therefore able to deliver to our customers perfectly in time for the start of the 21/22 season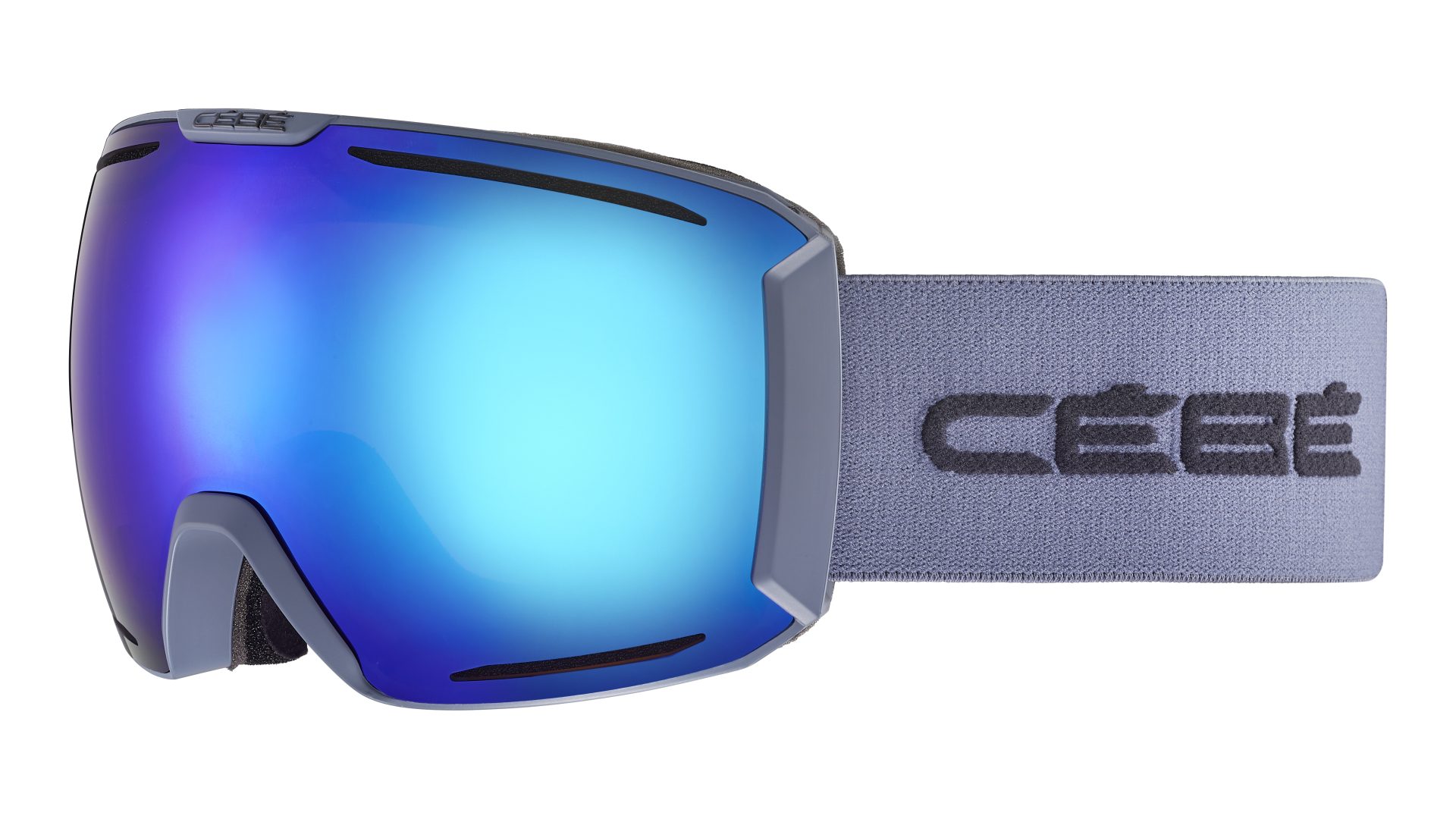 The Horizon really brings something new to the collection as the first toric goggle in Cébé's collection. By taking the best of both worlds since they are curved on the horizontal axis but also very slightly on the vertical axis, toric lenses offer a super cool look and panoramic vision so riders can clearly spot their lanes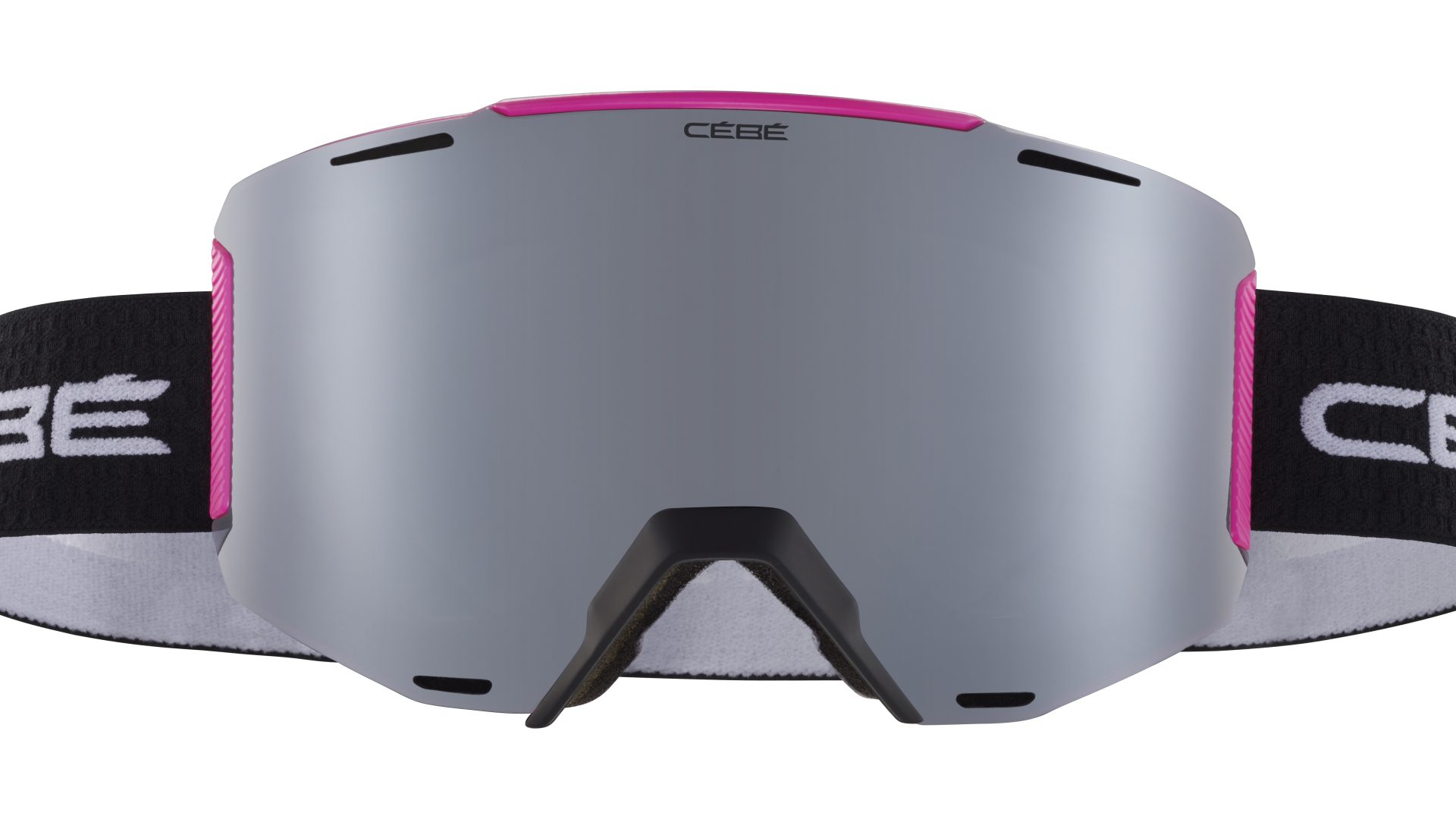 Like the name suggests, Slider has lenses that simply slide up and out of the way, when needed. This makes it ultra-ventilated and thus, perfect for ski touring. This unique Cébé Swipe system also makes switching lenses seamless to be ready to face all weather conditions!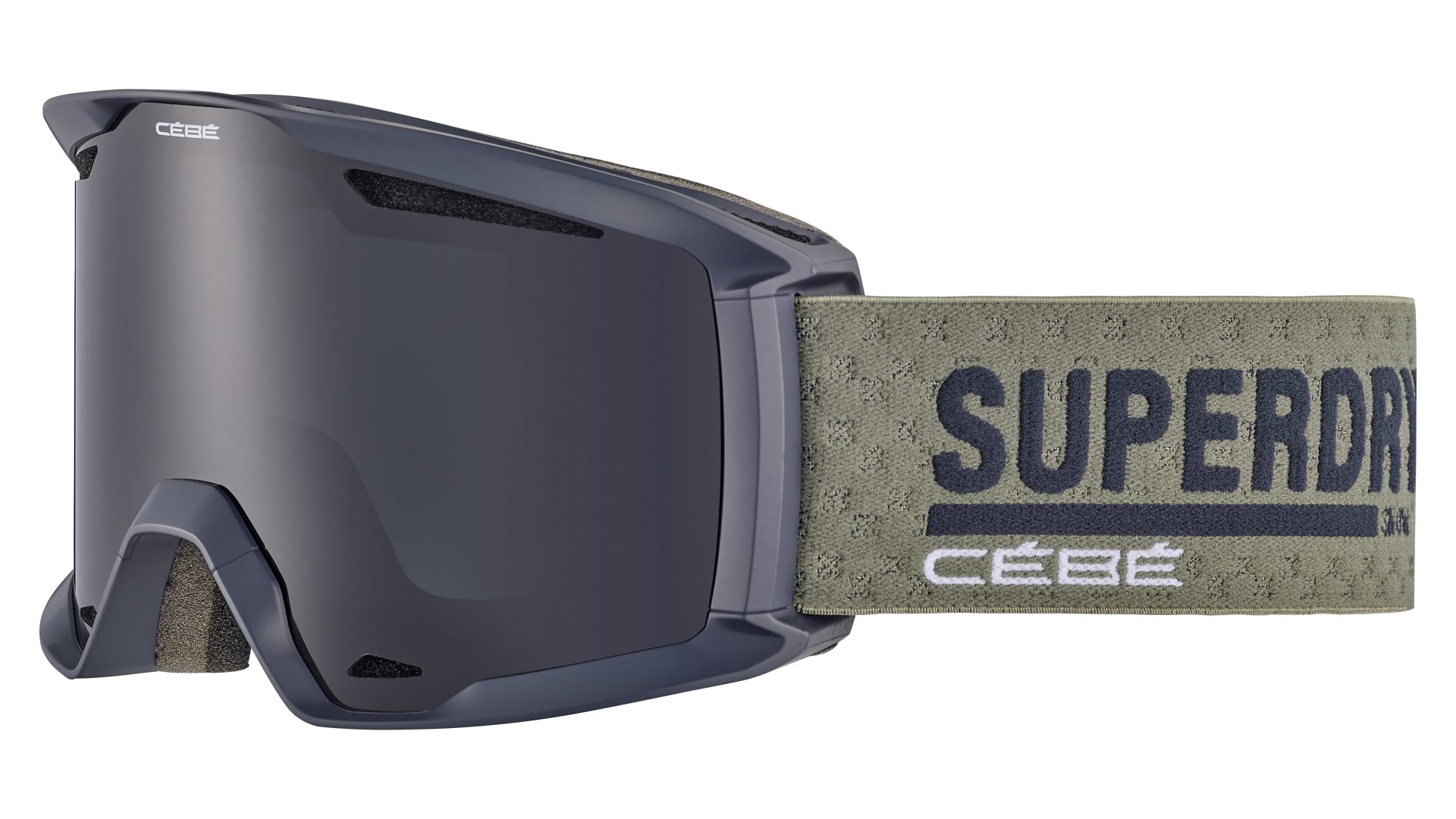 Sharing the same spirit of adventure, Cébé and Superdry joined forces to create a capsule collection of helmets and goggles. It encompasses a selection of Cébé's latest and highest-end products and offers unique and customized graphics bringing out the typical British/Japanese touch of the brand.