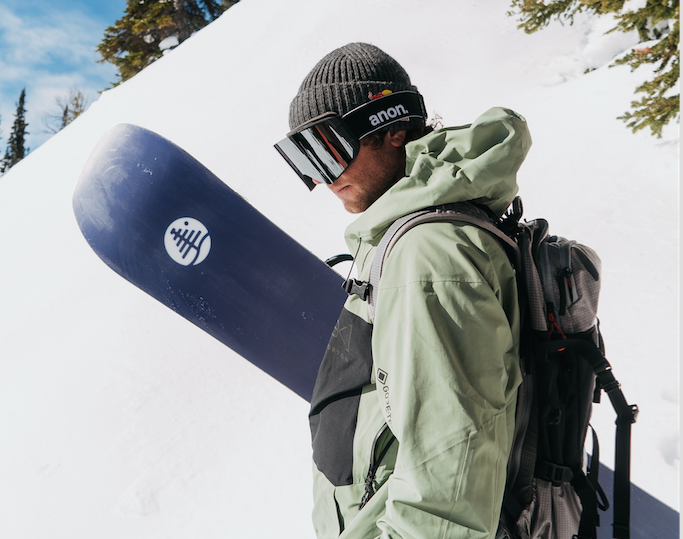 Anon 2022/23 Snow Goggles Preview
Retail Buyers Guide: Snow Goggles 2022/23 Retail Buyer's Guide
Brand: Anon
Interviewee: Jan Grimm, Hardgoods Specialist
What are the major trends in the snow goggles market?
We see consumers gravitate towards premium technologies.
What do customers expect from their goggles?
Consumers expect high quality, high contrast lenses. They want to be able to quickly adapt to changing conditions and they want a seamless fit of helmet, goggle and face mask.
What were your biggest sellers in FW21/22 and why?
Our flagship M4 continues to be our top selling model
Where do you expect the biggest growth for FW22/23?
We expect further growth in the premium segment
How are you segmenting your snow goggles and what are the main price points in each segment?
Three different lens change technologies:
⦁ Magna-Tech is featured in our most premium models at the highest price points starting at € 275,00
⦁ M-Fusion goggles at € 200,00
⦁ Standard goggles starting at € 60,00
What are the most important technological features in your FW22/23 collection?
Our premium lens change technologies Magna-Tech and M-Fusion and our perceive lens collection featuring True Color Contrast, High-Definition Injection and Protective Coatings.
And of course the MFI, our patented magnetic goggle to face mask connection
What is new in terms of construction and materials in your FW22/23 goggle collection?
We have a new model M4S which is building upon the momentum of the M4. This new size creates a better fit and feel for people with a small to medium size face, continuing the unique features that lead the snow goggle industry. The M4S offers the top of the line features in a size that works for more people
What colours and designs are you featuring in your FW22/23 collection? Any standout collaborations?
We are really excited for our new SHANTELL MARTIN collection as well as showcasing our top performance products and technologies, as well as newly launched products as a way to refresh the market and build additional excitement for these key products. Focusing on high and mid-price point "kits" so consumers at different spend levels can participate

Warning: count(): Parameter must be an array or an object that implements Countable in /srv/users/boardsportsource/apps/boardsportsource/public/wp-content/themes/source/templates/partials/gallery.php on line 3