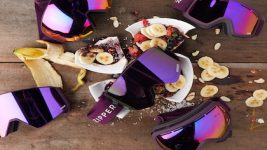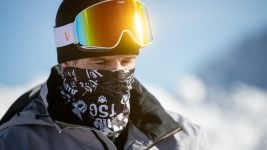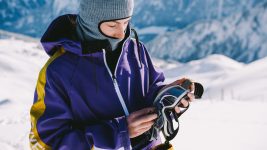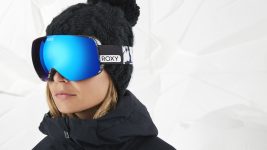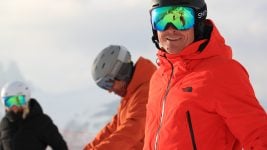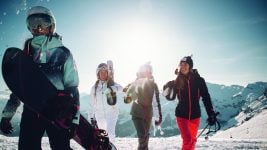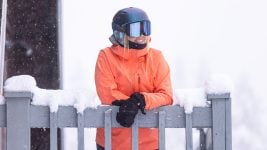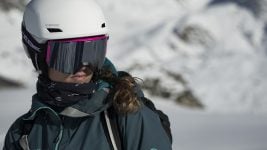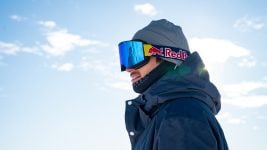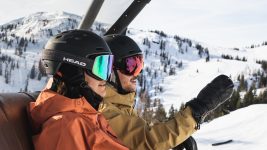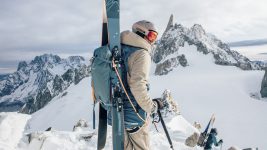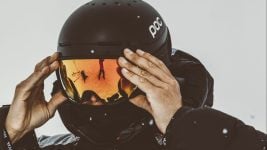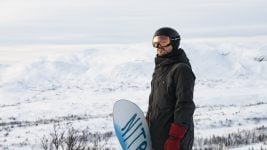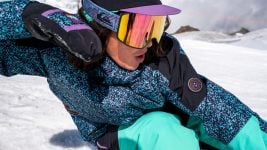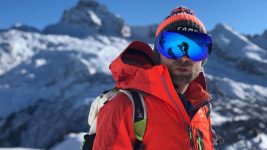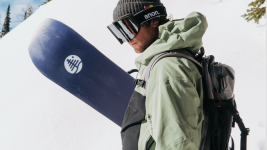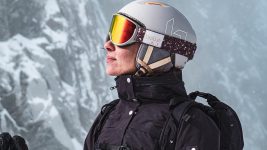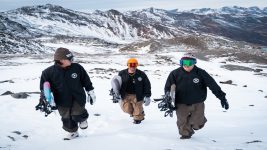 Snow Goggles 2022/23 Retail Buyer's Guide
Goggles have been improving technically at speed over recent years. The result is highly educated consumers. They know what they want and are ready to spend more on brands that meet their needs. By Rocio Enriquez.
Goggle users expect improved visibility, wearing comfort and good looks. Efforts in sustainability are rewarded. 
Lens technology is paramount. "Customers expect the best vision possible in any condition", says Alexis Ratajczak from Spy+. To be able to interpret the slope correctly secures enjoyment and safety. Customers seek the largest field of vision possible coupled with quick adjustment to light conditions. Ventilation avoids fogging. Toric lenses have proved appealing. They combine great peripheral vision with a sleek look. Double lenses minimise spaces in between, avoiding distortion issues. Photochromic lenses are a solution to varying light conditions, but this isn't the only solution. Easy lens changing systems are getting very sophisticated. 
Comfort relies on a good fit. The goggle needs to sit steadily but softly on the face. Seamless integration with the rider's helmet and face mask is crucial. Weight is also important, especially for splitboarders for whom every gram carried makes a difference.
The popularity in backcountry riding has increased the eco awareness. Global warming becomes a concern when you like playing in virgin snow. Customers pay more attention to how their goggles are made. Brands are responding with new sustainable materials. Bio-based plastic frames, recycled fabric straps, and carton packaging are amongst the new solutions. "We expect growth from our new bio-based and recycled collection", says Maarten van der Laan from Aphex.
There seems to be two main style trends. There is a demand for frameless, thin designs with toric lenses. These speak of premium tech and high performance. There is also a nostalgia for the freestyle scene of the 90's and 00's. This is driving a demand for framed cylindrical lenses. 
Innovation has resulted in a wide offer of goggles. Every customer is likely to find the goggle that meets their needs while suiting their budget. Let's take a look at who is doing what.
Technology.
Lens technology has claimed a lot of R&D efforts. Most brands are offering their own version of high-definition lens with expanded field of vision. Toric lenses have secured their spot in the lines. The slight vertical axis curve provides a wider field of vision than cylindrical lenses, with less bulk than spherical ones. Rossignol offers several toric styles. Anon's M4S is offered with a cylindrical and toric option. Bollé's version is the Torus. CéBé introduces their first toric style called The Horizon. There are other technologies to explore. Anon's "Perceive" range offers high definition and true colour contrast with a protective coating that keeps the lens clear.
Aphex is pushing their V+ lenses. Giro's EXV+ technology offers enhanced peripheral vision. Their Vivid lens enhances contrast. Head has developed their own lens dye formula called 5K. "It focuses on specific wavelengths of the visual light spectrum, controlling brightness, colour brilliance and contrast", explains Katharina Acham. Their double lens styles have the inner lens laminated directly onto the outer one. This eliminates the space between them, increasing the field of vision in 15%. Red Bull Spect's Pano Tech also laminates the double lenses. Salomon's Sigma Photo Lens enhances contrast, reduces eye fatigue, and adjusts the brightness according to conditions. Smith's Birdseye technology increases the field of vision by 25%. Spy+ is expanding the use of their Happy lenses. They block out the damaging sun rays and let the beneficial ones in. These enhance colour contrast and boost the user's mood and alertness. Poc has added their Clarity high contrast lens technology to the toric lenses of their Zonula goggle. Rossignol, Melon and Spektrum rely on Zeiss Sonar technology. It maximises the light transmitted and eliminates the blue light effect. Spektrum has released their own BIOptic lens. It is made of two layers of cellulose acetate and a polarised sheet in between. 
Adaptability to varying light conditions sits at the top of demands. The two main solutions are photochromic lenses and easy lens swapping systems. TSG has added photochromic lenses to their line. Spektrum is having their photochromic lenses injected rather than coated. They perform better and last longer. Quiksilver's NXT lens claims to be the fastest photochromic lens in the market. Head's photochromic lens adapts the tone between a category S1 to a category S3 as needed. As for easy lens swapping systems, we find as many solutions as brands out there. Anon offers two systems, Magna-Tech and M-Fusion. CéBé developed their own Swipe technology. "It allows the lens to be slid up a little to offer maximized ventilation, or completely to make switching lenses easy", explains Adélie Gaillard from CéBé. Dragon has introduced their Switflock magnetic lens changing system. It features magnetic contact points coupled with a one-sided release lever that makes the changing secure and quick. Giro's system is made of pressure snaps and magnets. Melon adds their EasyMag system to their Akira model. Poc's new Zanula model makes their toric lenses interchangeable. Red Bull Spect offers the Magnetron system with a mirrored good weather lens and a contrast enhancing bad weather one. Rossignol's Magne-Click technology uses magnets and small clips to secure the lens on the frame. Roxy has added the Speed Connect magnet system to their Rosewood model. Salomon has spent two years developing their Magnetic Interchangeable lens. Their system uses sixteen magnets, and it can be removed with gloves on. 
Good ventilation secures no fogging up of the goggles. Bollé optimises inner airflow of their Mammoth Heritage with a symmetrical ventilation. Quiksilver has added an Aeroprene filter mesh fabric to their Switchback model, increasing breathability. Head's Dynamic Ventilation System allows air into the goggle from three sides. According to Spektrum, their Kyohuo inner lenses have 150% better fog management than the industry standard. 
Construction.
Frameless designs are pushing their way forward. The lighter weight is a plus for backcountry riders. They have improved field of vision and a cleaner, more modern look. Dirty Dog, Rossignol, and Red Bull Spect offer several frameless styles. Dragon's new R1 retains the timeless signature teardrop silhouette without a frame. Head's new F-LYT also discards the frame, gluing the lens directly to the foam. Frames are not something of the past, though. Salomon is making their frames with flexible TPU, using the same technique as their ski boots. The most noteworthy innovation in frame tech is the use of bio-based materials. Several brands have joined this push for sustainability. Aphex, Spektrum and Bollé offer bio-based frames combined with recycled fabric straps. "We introduce our React for Good campaign for the first time in winter sports", announces Dawne Warren from Bollé. Poc is trying their new bio-based frame on their Zanula model. Quiksilver and Roxy use BIO TPU injections in their frames. They also use no varnish or painting, tinting the raw material directly. Salomon uses recycled TPU in their frames. They combine it with recycled and bio-based nylons for straps and ventilation mesh. Lenses have gone eco too. Spektrum's BIOptic lens, the first bio-based lens in the market, is made with cellulose acetate. Sustainability is sought in packaging and shipping too. Smith and Aphex have ditched plastic from their packaging. Smith has partnered with Gogglesoc® to include a lens protector made of recycled water bottles in every model. Melon has moved their production to Italy, securing quality and less carbon footprint. 
Fit is an area of constant tweaking. Anon's new M4S features a unisex frame design. This allows the goggle to fit better on small and medium faces. Head places the straps on the front, assuring a snug fit when worn with a helmet. Bollé's Mammoth Heritage is equipped with articulated outriggers for a perfect fit with your helmet. Their Blanca Heritage style has triple density foam, making it easier to adjust to any face size. Rossignol combines their hinge-style strap with three-density foam too. This makes the goggle conform to the rider's head. For prescription glasses wearers, Dragon and Rossignol offer OTG (Over the Glasses) technology. Mask compatibility is also important. Anon relies on their patented MFI system that magnetically connects the goggle to the facemask. 
Looks.
There are two predominant trends. Frameless construction and toric lenses offer a modern, clean, and high-tech look. Loud, framed styles are a throwback to the 90's and 00's. "It's a kind of MX inspired type of goggle like we saw in core freestylers in the early days", says Darius Heristchian from Giro. Modern designs gravitate towards neutral colours that have a long life. "Due to the uncertainties the pandemic brings, people search for products that can be used for several years", says Lydia Hofer from Red Bull Spect. Aphex has opted for natural colours for their line. Spektrum brings in new the 1ce Blue and Mountain Rose colours. Smith has developed terrain colours aimed at creating an inclusive, gender-neutral line. Red Bull Spect has calmer colours on headbands and lenses, while keeping a focus on Red Bull's classic black, white, and silver. Heritage styles are louder. Bollé has created a capsule collection that serves their Torus, Mammoth and Blanca in a fun 90's vibe look. Quiksilver offers a capsule print on their Switchback, to tie in with their "Heritage" outerwear range. Their Browdy style also feeds from colours and logos from archives. Brands are careful to link their colours to their textile or helmets range. 
Athlete signature styles are very present. Markus Keller will stamp his style on two TSG models. Spy+ signature names feature Chris Rasman, Eric Jackson, Trevor Kennison and Tom Wallisch. Smith works with Zeb Powell, Broolyn Bell, Taylor Lundqvist and Connor Ryan. Quiksilver offers a version of their Switchback and Browdy goggles signed by Austen Sweetin. Dragon is very proud of their new signature model done with Dennis Ratalner. The Olympics are present in some designs too; Salomon has created a specific collection for the Olympics that their athletes will wear and CéBé has created a uniform look for their athletes based on Acid Lime and Black. 
A few artists are offering their rendition of snow goggles. Anon has teamed up with visual artist Shantell Martin. This capsule collection includes top performance products as well as newly launched ones. Giro has worked with San Francisco based artist Mad Alchemy, adding some extravaganza to the graphics. Smith features graphic designer Aaron Draplin's artwork on two models. Spy+ has partnered with the talented illustrator, tattoo artist and author from El Salvador, So Lazo, who'll sign one adult goggle and one snow item for kids. 
There are many brand collaborations to speak of. Spy+ has developed a collection with San Diego based collective Club Midnite. Melon has invited Eivy to develop a special edition of their Alleycat goggle. Giro carries over their collaboration with POW. They also have a kid's line developed with Namuk clothing and a collaboration with Fender guitars. CéBé celebrates their third anniversary with Superdry and the collaboration features unique graphics that bring out the typical Bristish/Japanese flavour of the brand. Smith has a few collaborations: they have partnered with Crayola to develop adult and junior models, they continue their five-year-long partnership with The North Face, they have a custom Smith x VSSL canister, and they round up their collaborations with a C.R. Johnson Memorial line in partnership with High Fives Foundation. 
Retailer Support.
Resort closures last year impacted many brands, especially the ones that sell mostly in Europe. The general immediate response has been to hold back new launches and carry over references. This helps retailers fill up gaps in stock. They're also avoiding discounting products that haven't had the chance to test their sales performance yet. The challenging situation in production and shipping has made many brands change their cycles. Pre-orders are requested earlier. Many brands are stocking up to enable smooth in-season re-orders. Efforts have been individualised to suit customers' needs in these trying times. The results have been on-time FW22 deliveries and a good planning for FW23. 
There are marketing efforts to support retail sales. "Customers are much more aware of the various attributes that make up a good goggle", says Damian Phillips of Poc. The more educated the customer, the more important the training of retail staff is. CéBé, Dirty Dog, Dragon and Smith have dedicated training programmes for their in-store teams. Salomon offers demo tools for their Custom ID Fit and Sigma Lens technology. They also have a full range of POP materials that highlight and explain key products. Red Bull Spect focuses on good online presentations that customers in research mode can come across. They also offer high quality content about features that the shops can use. Stock management is addressed too. Melon has developed a clever restocking system that lowers the low stock risk for the shop. Red Bull Spect have set up a B2B eCommerce portal to order easily. Aphex offers the possibility of ordering only frames, lenses, or straps when they need a replacement. All these efforts are combined with POP displays, key visuals in media and a good team of ambassadors.