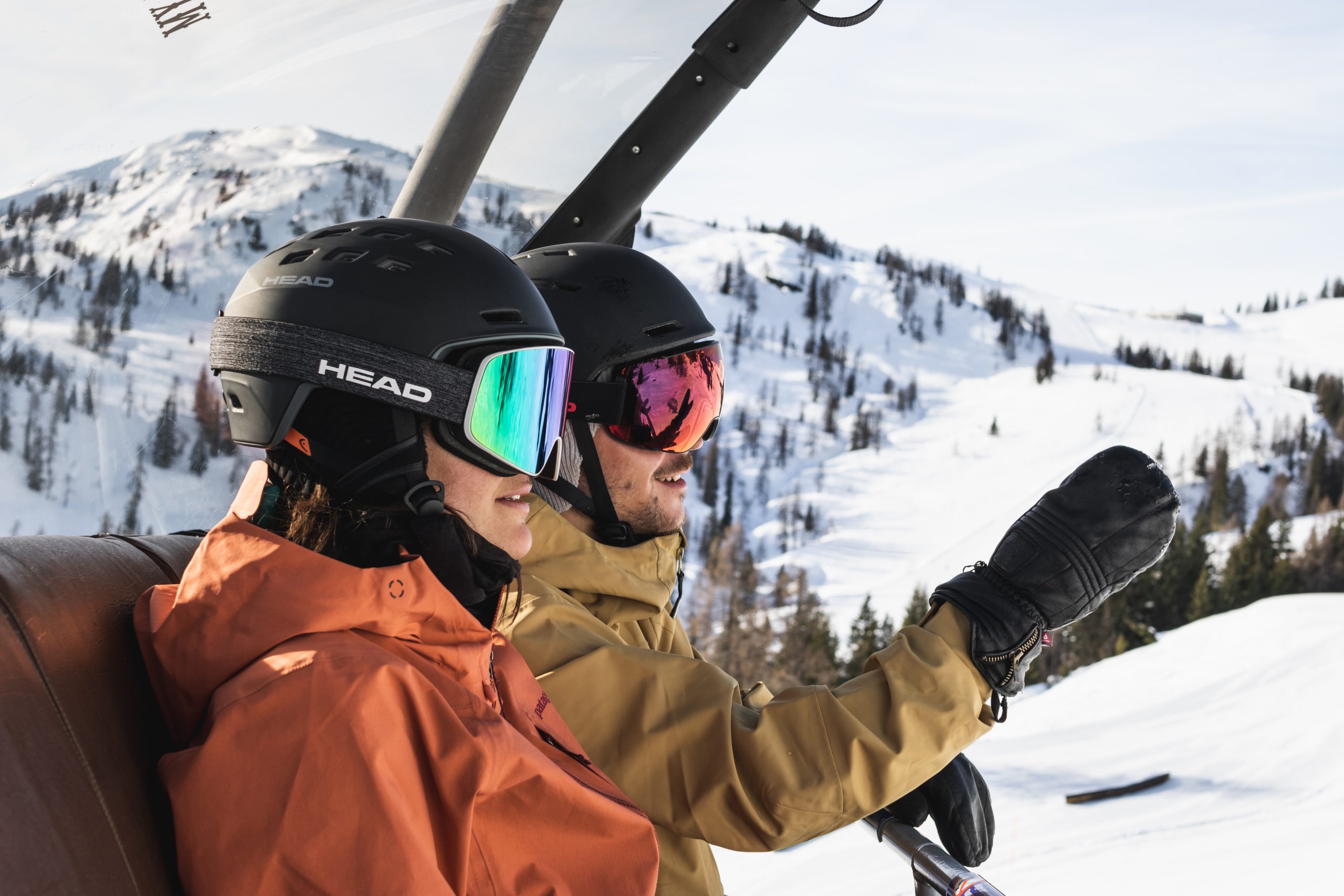 Head 2022/23 Snow Goggles Preview
Retail Buyers Guide: Snow Goggles 2022/23 Retail Buyer's Guide
Brand: Head
Interviewee: Katharina Acham, Jr. Marketing Manager
What are the major trends in the snow goggles market?
We see more and more need for a lens that adjust in alpine light, delivers maximum field of vision and anti-fog treatment. That said, the design, as always, still plays a big role when picking a pair of goggles. Frameless goggles are still in very high demand, but we have recently seen the came-back of an old school looking frame
What do customers expect from their goggles?
The fit of the goggle and compatibility with the helmet are the main are the two main boxes that people are looking to tick. Still the most important aspect is and remains the visibility, customers are looking to have an extended field of vison and  high lens contrast. In the recent years we have seen a rising demand in fast lens swap system
What were your biggest sellers in FW21/22? Why?
Our best-selling models in season 21/22 were our newly introduced CONTEX PRO and CONTEX with a timeless, but modern design.
PRO model comes with Laminated Double Lens and our innovative 5K lens technology and the standard versions with a standard double lens and mirror coating. With the CONTEX line , we are offering high tech stylish product at a lower price. Besides that we saw a great season for our SOLAR goggle, which is a revolutionary winter sports eye protection and worthy of its ISPO Award in said category. It is a slim-line, lightweight goggle with a frame-free construction. The face foam is fitted directly onto a toric double lens, creating the perfect goggle for style conscious , winter sports enthusiasts. The SOLAR is available for both kids and adults including two different lenses for both weather conditions.
Where do you expect the biggest growth for FW22/23?
WE expect a growth in our mid range priced goggles
How are you segmenting your snow goggles and what are the main price points in each segment?
240 – 200 EUR Goggles featuring photochromic 5K lens
220 – 180 EUR Goggles with polarized 5K lens
170 – 130 EUR Goggles with 5K lens and additional spare lens included or standard photochromic lens
100 EUR Goggles featuring 5K lens
70 – 50 EUR Goggles featuring standard mirrored lens
What are the most important technological features in your FW22/23 collection?
One of our most important technologies is the LDL Laminated Double Lens, where the inner lens is laminated directly onto the outer lens to eliminate the space between them increasing the field of vision by 15%. We've also introduced the Optimized Traction Straps to assure the perfect fit and compatibility with the helmet. Also all of our goggles have the Dynamic Ventilation System that allows air to enter the goggle from three sides creating an airstream which assures a perfect climate inside the goggle. As we know the challenging and ever-changing weather and light conditions on the mountain require a lens that helps you see crystal clear in any conditions. This is why we invented 5K lens technology. This technology helps filter the incoming light and optimizes the perception of color and contrast. Depending on the purpose of a specific lens the characteristics are different and are reflected in the transmission curve. The most important factor to define the characteristics of the lens is the lens dye. Depending on the formula of the dye, the filter can be optimized to only focus on specific wavelengths of the visual light spectrum, hence controlling brightness, color brilliance, and contrast. The formula for this lens dye is the highest brand asset called 5K. 5K is featured in several goggle platforms within the goggle line and is available in various lens tints, depending on the light conditions on the mountain.
What is new in terms of construction and materials in your FW22/23 goggle collection?
The all-new F-LYT goggle was designed from scratch to develop a modern goggle with a great look. It's a lightweight design goggle wits a supreme anti-fog and UV protection at a affordable price. The F-LYT is a follow-up model of our very popular SOLAR. Both models are frameless with the lens glued directly on the foam.
What colours and designs are you featuring in your FW22/23 collection? Any standout collaborations?
Our goggle line is pretty wide. We offer goggles with toric and cylindrical lenses, with and without frame, simple and eye-catching models in different sizes. We also do have some special edition models in the line, like our KORE models.
Did the restrictions at resorts last year impact the sell-through of the FW21/22 collection? If so, how have you addressed this issue?
The lockdown earlier this year forced people to stay home and some of our business partners had to carry quite a bit of inventory into this winter. We had to take that into consideration developing the new product line, so we decided to offer more carry-over products. In general, we introduce one highlight product in the goggles segment every season and all our goggles get new artworks each season, excluding the carry overs of course
Have you had problems with the supply of FW21/22 product? If so, how have you addressed this issue, and will this result in changes to your FW22/23 sell-in?
Getting our product delivered on time is a challenge, as it is for many other European brands. It's a global problem we are all facing at the moment. But we have thought ahead and anticipating these issues and have brought forward our order cycles early and are able to deliver our core products on time or with minor delays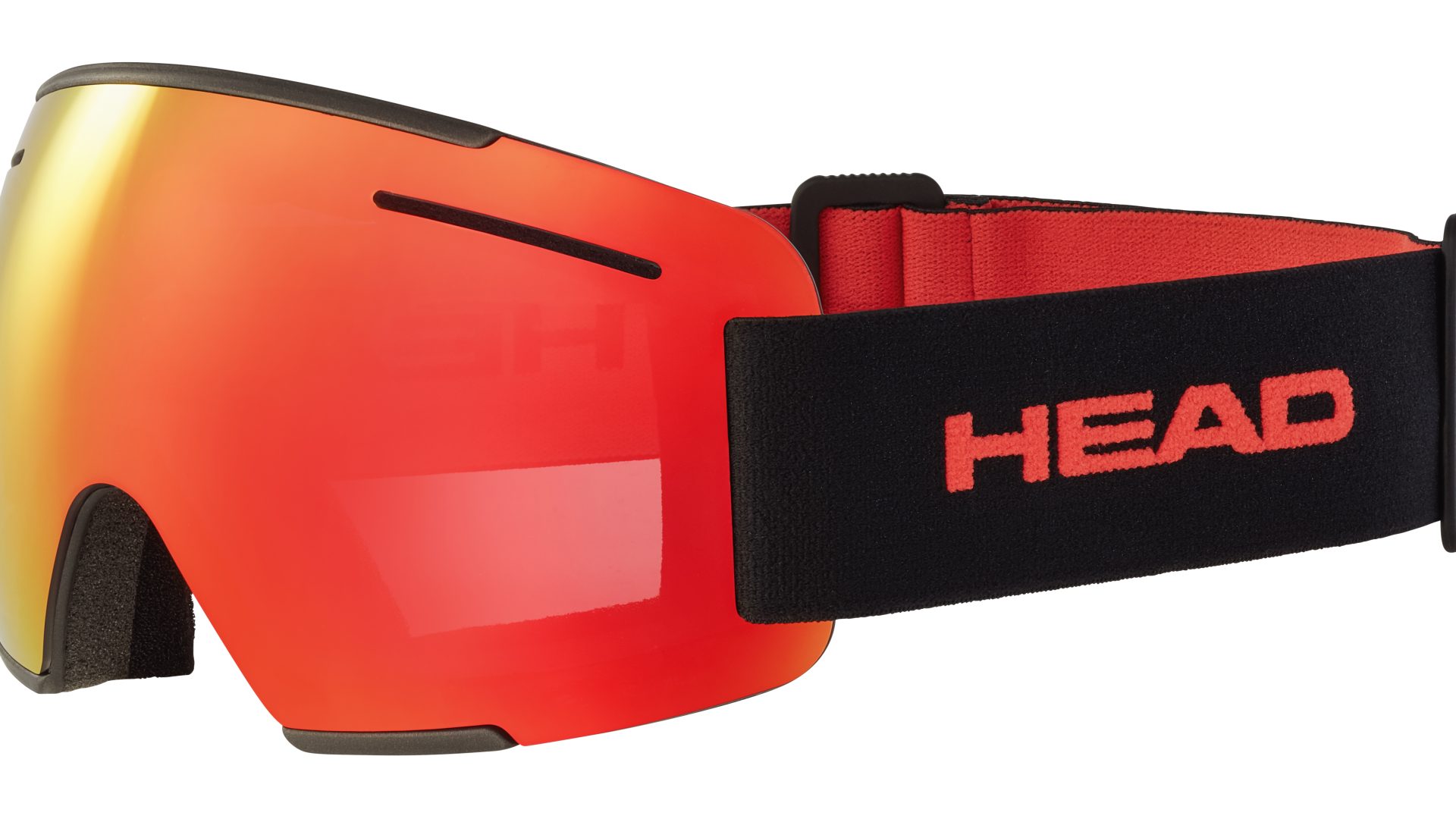 The all new F-LYT goggle is focusing on the essentials: great look, super lightweight and easy on the wallet. New technologies in combination with a new industrial design enabled us to increase the ventilation performance and anti-fog characteristics of this new model, available in two sizes, medium and large. A goggle that looks great and features everything you need. In addition, this goggle is super light which makes it perfect for splitboarding/touring.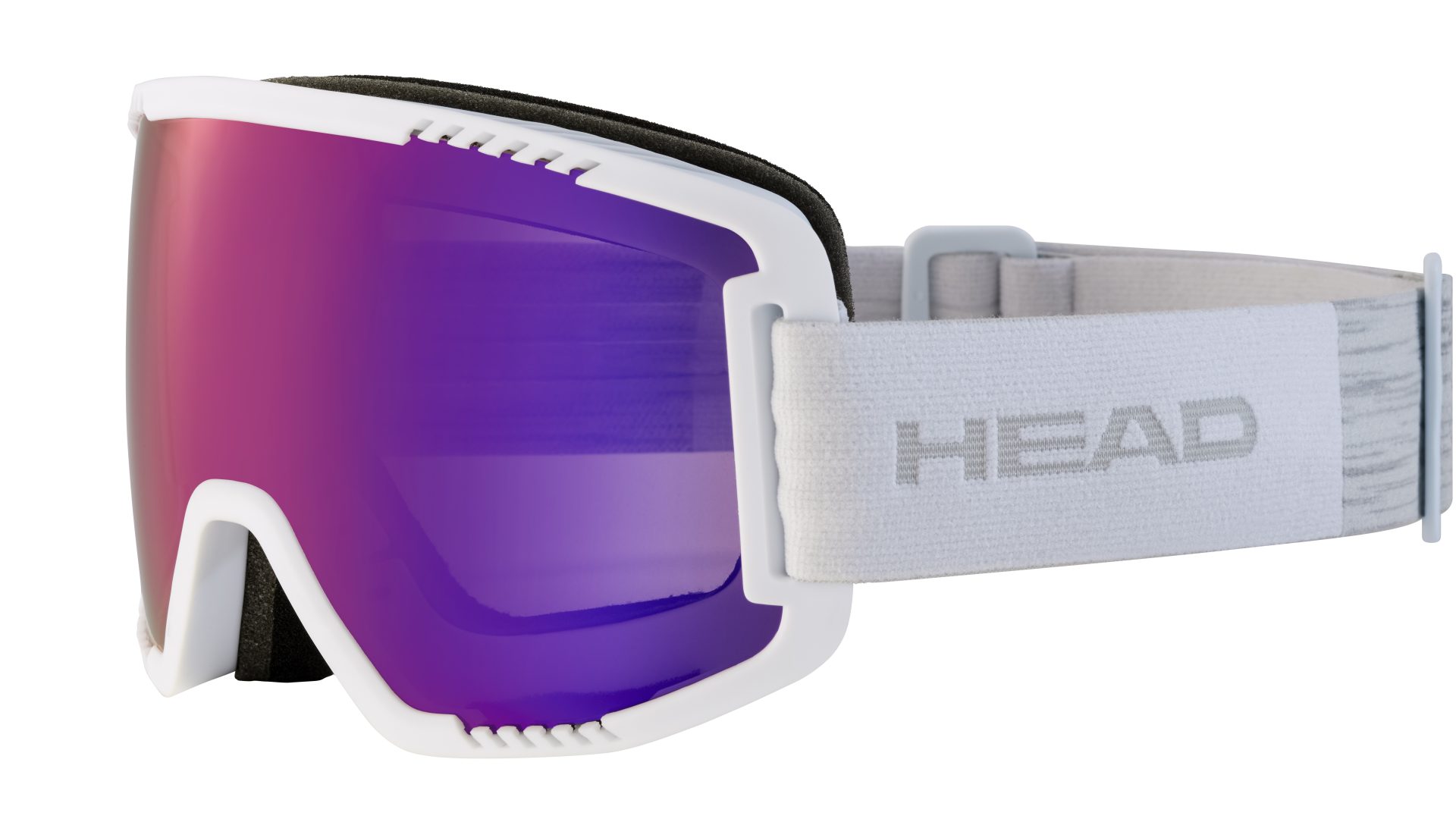 The very popular CONTEX line ticks all boxes in terms of features, function, and design. The CONTEX PRO features a Laminated Double lens that expands the field of vision by 15%. It has supreme anti-fog treatment and reduces lens glare. The unrestricted field of vision is supported by our new 5K lens technology, boosting contrast and color brilliance. The CONTEX standard model features an exchangeable double lens with flashy mirrors, supreme anti-fog and UV protection packed in a modern frame design. Perfectly matching our helmet line, this goggle offers everything you need for every day on the mountain.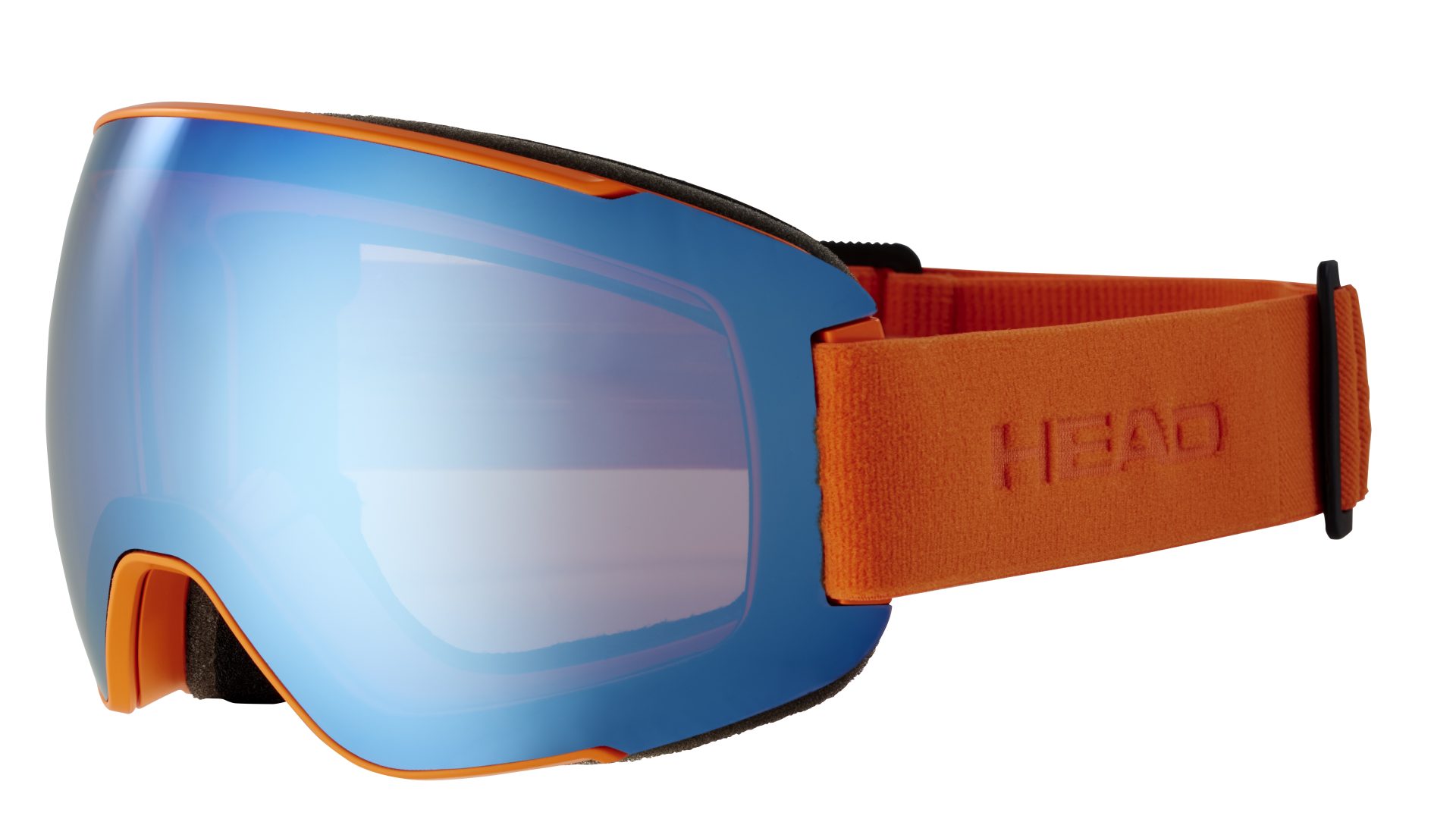 The MAGNIFY with magnetic lens exchange solution enables to swap lenses on the go. By using the biggest lens option possible a superior field of vision is guaranteed and it offers OTG (over the glasses) allowing the customer to wear prescription glasses under the goggle. Its sealing lip secures the lens in position even in case of a fall and prevents any air, snow, or water from entering the inside of the goggle.