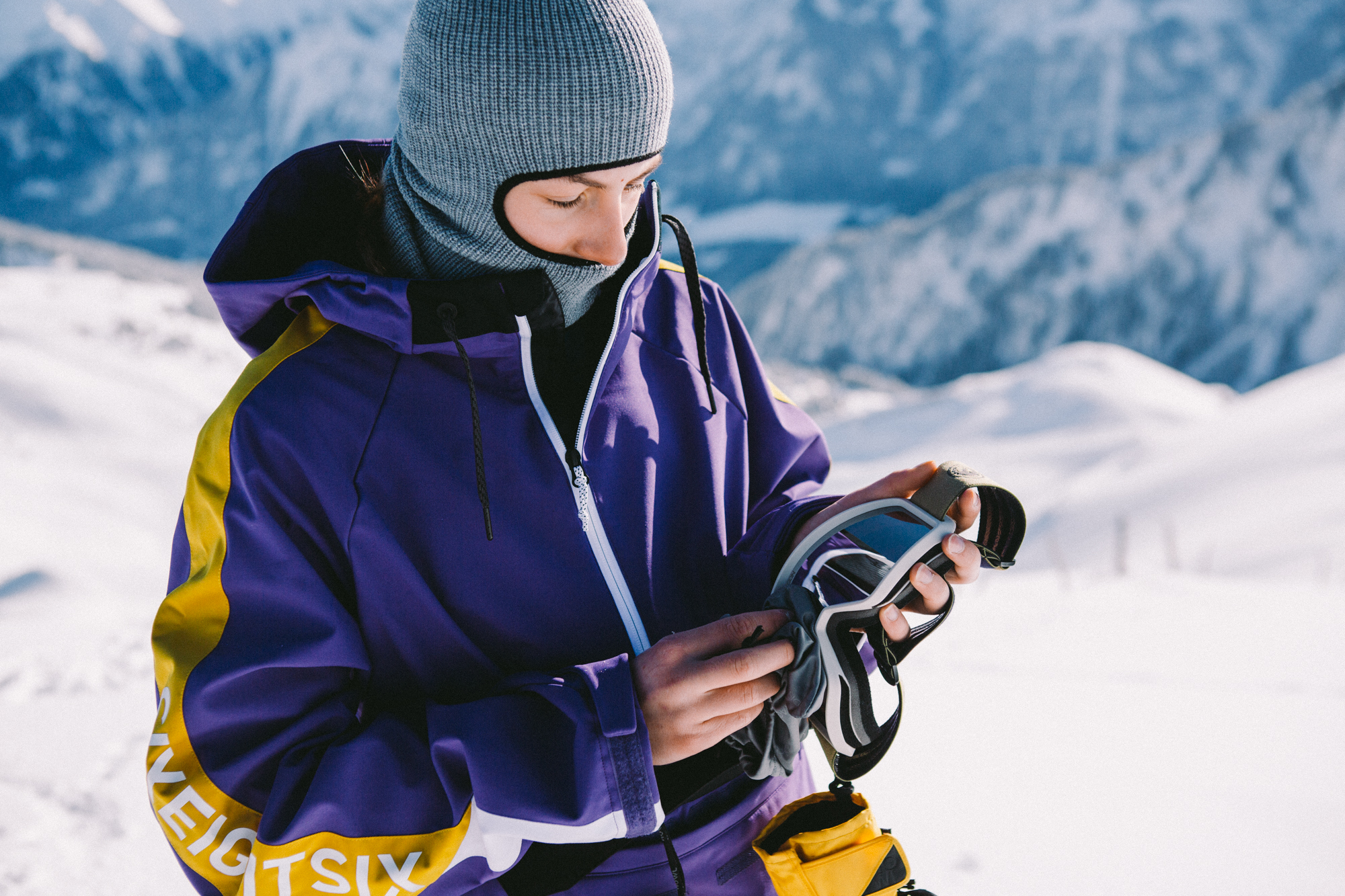 Dragon 2022/23 Snow Goggles Preview
Retail Buyers Guide: Snow Goggles 2022/23 Retail Buyer's Guide
Brand: Dragon
Interviewee: Samuel Nelson, EMEA Brand Manager
What are the major trends in the snow goggles market?
For Dragon specifically we've seen a lot of uptake on our Signature Series which is great to see as this has always been an important part of our offering. Giving our ambassadors a chance to express themselves in a very visible and unique way, after all they are at the top of their game, and that they back our product and can stand by it with their own designs is a huge endorsement that should speak volumes to their own audiences and our customers alike.
What do customers expect from their goggles?
Reliability, ease of use (lens changing etc) and somehow a magic lens that does it all (Photochromatic anyone..?!) From Dragon specifically, innovation, supreme styling and design that counts.
What were your biggest sellers in FW21/22? Why?
Our new premium offering in the RVX OTG and also our proven entry level goggle in the DX3 OTG, both are recent introductions to the line and have done very well, both in pre-books and directly online.
Where do you expect the biggest growth for FW22/23?
In the mid-range – 100€ to 150/170€ as we see the recent new improved technology trickle down into the mid range price point. Feedback is that this is the largest area of goggle sales and we want to be able to offer as many of best features as possible in this price range, increased peripheral view, easy lens-changing, striking designs…
How are you segmenting your snow goggles and what are the main price points in each segment?
Dragon has 15 models for 21/22.. ranging from 45€ to 240€, our pricing architecture is one of the most wide ranging in the market place and typically goes good, better, best. I'd be very surprised if we didn't have a goggle that's suitable for you depending on your budget, face size, specific needs (eg. glass wearers) & wants (design) and what you expect from a goggle.
What are the most important technological features in your FW22/23 collection?
Introduction of Magnetic lens changing for one of our existing models, and a brand new model in the mid range.
What is new in terms of construction and materials in your FW22/23 goggle collection?
A magnet! We also continue to consider strap textures in our design as this is something that really makes Dragon stand out, the touch/feel of the goggle when you sight up. No one else is really doing this if you look closely..
What colours and designs are you featuring in your FW22/23 collection? Any standout collaborations?
As always they'll be themes that make sense and offer a continuity across the models, but I don't want to ruin all our surprises, we're also adding a new signature athlete colour way that we're all really excited about.
How are you helping retailers to sell this category?
Enhanced assets for online and catalog selling, store clinics, adverts in press, attendance at consumer and retailer events. Dragon is always considering the retailer, often coming in with bespoke packages to help support their sales.
Did the restrictions at resorts last year impact the sell-through of the FW21/22 collection? If so, how have you addressed this issue?
Of course, like for everyone. We made sure to have plenty of carry-over so we didn't enter a discount derby in 21/22. Obviously the countries that stayed open, Switzerland, enjoyed a rise in sales from our side so where we lost out, we also gained. It has been no doubt a challenging time for everyone and we fully understood this, making sure to work extra closely with distros, agents and larger key accounts and figuring out how we could best support them.
Have you had problems with the supply of FW21/22 product? If so, how have you addressed this issue, and will this result in changes to your FW22/23 sell-in?
Our supply chain is well rehearsed and was totally prepared for the difficulties we've been seeing in the last few months. From what I've heard, we were one of the first to deliver goggles this winter which is a testament to our set-up. If anything we were a little conservative in our at once inventory (like anyone would/should be given the last few years) and we're already selling very well in some styles (Signature specifically) and seeing re-orders come in. It shows that retail may well be in a healthier place than we first thought after last winter's challenges, which is positive news for everyone. I think we still need to be very mindful of how much product is out there in the market, and really stay away from the discount demands that we see and have almost come to expect. Specifically we took a stance to not offer anything discount wise in this regard over Black Friday and Cyber Monday, we're just trying to be a little more conscious for everyone concerned and involved.
RVX MAG OTG – Dijon
Brand new for 22/23, Swiftlock Magnetic lens changing system has been augmented with magnetic contact points coupled with the one-sided release lever to create a secure and quick lens changing solution. With engineering improvements over the first generation, Swiftlock Magnetic allows for the goggle to be (OTG) Over-The-Glasses compatible as well. 260€
R1 OTG – Black Pearl
A brand new shape for 22/23 that still retains Dragon's timeless tear-drop silhouette whilst catering for the mid-range price point. Features that you've grown to know and love; frameless technology, thermal-formed cylindrical lens, armoured venting, super anti-fog coating, Lumalens, helmet compatible, Over-The-Glass and includes a bonus lens. 155€
PXV – Dennis Ranalter (Signature Series)
A tried and tested frame and toric lens offering, with a design story from Dennis Ranalter that tells an important tale of how his African father and Austrian mother defied the odds and afforded Dennis a very different upbringing from most others. We're so grateful for Dennis, and giving him the canvas to spread his story is the least we can do.