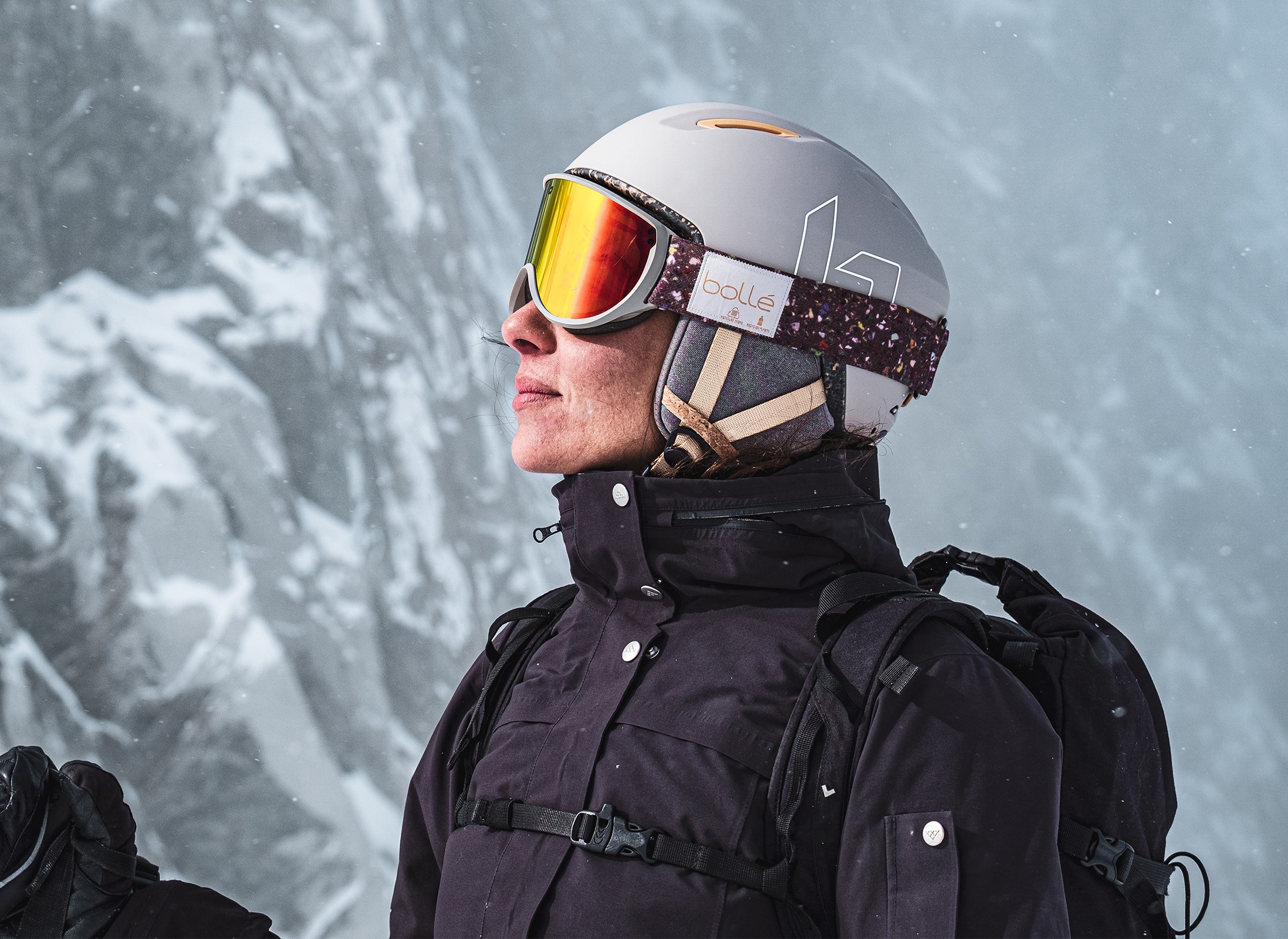 Bollé 2022/23 Snow Goggles Preview
Retail Buyers Guide: Snow Goggles 2022/23 Retail Buyer's Guide
Brand: Bollé
Interviewee: Alexandre Israel, Bollé Global Marketing and Communication Manager.
For the past few years, Bollé has developed a sustainable approach supported by a campaign called React for Good. We know that there is still a lot to accomplish but step by step we are getting closer to where we want the brand to be. Following on from our cycling helmets, we introduce our React for Good campaign in winter for the first time with one eco designed helmet model called Eco Atmos in 3 colors, one pair of eco designed goggles called Eco Blanca in 3 colors and 3 eco designed mountain sunglasses models, the Adventurer, the Ascender and the Pathfinder in 4 colors. This is Bollé's natural response to the needs of avid skiers who want to do their part for the planet.
Bollé also launches a capsule collection capitalizing on the strong heritage of the brand. Feel the vibe of the 90's with a fun range of 3 goggles (Torus, Mammoth and Blanca) and 1 pair of sunglasses (Chronoshield).
Eco Blanca :
The eco designed version of the Blanca, our ski goggles for women with a design inspired by the fashion eyewear industry. Its strap is made of recycled material and both the frame, and its adjusters are made of bio-based material. Available with Volt, Bollé's revolutionary high contrast lens for an unforgettable experience.
Blanca Heritage :
Inspired by the fashion eyewear industry, the Blanca offers a stylish design for women. A triple density foam makes the Blanca extremely comfortable and easy to adjust to any face. With its excellent ventilation and a double lens structure, this model prevents fogging while keeping an outstanding vision. One of the models picked for the heritage capsule collection.
Mammoth heritage :
A symbol of Bollé's design signature, the Mammoth is the largest fit of the range, providing a true wide field of vision. Equipped with articulated outriggers for a perfect fit with your helmet, the Mammoth offers symmetrical ventilations to optimize inside airflow and prevent fog. Part of the heritage special collection.
Torus heritage:
Unleash your power with Torus, the new beast from Bollé. Thanks to its large toric shape and optimized frame, the Torus provides an extra wide field of view and eliminates distortion. It offers the best possible vision while optimizing airflow to further reduce fogging. The heritage version, part of the capsule collection.