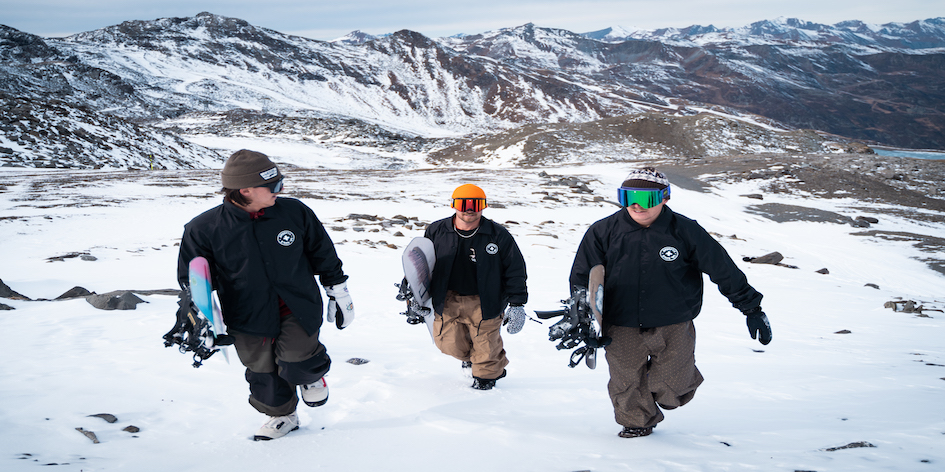 SPY+ 2022/23 Snow Goggles Preview
Retail Buyers Guide: Snow Goggles 2022/23 Retail Buyer's Guide
Brand: Spy
Interviewee: Alexis Ratajczak, Brand Manager Europe
What are the major trends in the snow goggles market?
The main trend within the snow goggles market remains vision and more how brands can provide the most adaptable lens to the outdoors in order to have a better experience while riding. Style wise we have seen a comeback of the 2000's frames designs.
What do customers expect from their goggles?
Customers expect the best vision possible in any condition, also no fogging, comfort, and of course, style.
What were your biggest sellers in FW21/22? Why?
Our biggest seller in FW21/22 was the Marauder Series that offers great vision with our Happy Lens technology and its additional easily interchangeable lens. We have collaborated with riders from our team, to name them Eric Jackson, Zak Hale and Tom Wallisch, to make unique cool designs.
Where do you expect the biggest growth for FW22/23?
We are expecting a big growth within our high price range featured with all our best technologies because it brings a real benefit to riders.
How are you segmenting your snow goggles and what are the main price points in each segment?
We do not have any segmentation within our snow goggles collection except the price.
From 30€ to 90€ you will find qualitative durable items to shred all year long.
From 100€ to 120€ we offer stylish snow goggles with Happy Lens Technology
From 180€ to 230€ you will find our high-quality snow goggles with Happy Lens Technology fully featured with innovative accessories.
What are the most important technological features in your FW22/23 collection?
We will release a brand-new lens named Happy Boost that will not only boost your mood, but it will also redefine how you see the terrain while riding.
What colours and designs are you featuring in your FW22/23 collection? Any standout collaborations?
We have a team rider series developed with Chris Rasman, Eric Jackson, Trevor Kennison and Tom Wallisch. We have also developed a full collection, goggles and sunglasses with San Diego based collective Club Midnite. We have partnered with So Lazo, the talented designer, illustrator, tatoo, artist and author from El Salvador to make one adult goggle and one kids snow item.
How are you helping retailers to sell this category?
We are preparing cool assets with our riders ready to be shared by our retailers on their social medias and digital platforms. We are also developing SPY+ POPs and window stickers to support those future product launches.
Have you had problems with the supply of FW21/22 product? If so, how have you addressed this issue, and will this result in changes to your FW22/23 sell-in?
We had some delivery delays last season and our supply chain team worked a lot to shorten the delays as much as possible and to anticipate the coming season.
Please name and describe in about 60 words your 3 key products for FW 22/23 collection.
Marauder Elite:
Created in the top-secret SPY+ lab hidden deep in the hills of Southern California, we bring you the Marauder Elite—a high-powered, magnetic Toric snow goggle built for the ultimate visual experience. The low-profile lens delivers crystal-clear distortion-free optics, while our revolutionary Happy™ lens tech boosts mood and alertness and enhances colour and contrast. Equipped with six super-strong magnets for fast and easy lens changes, our patent-pending Deadbolt™ lens locking system provides worry-free snow-sliding.
Legacy:
With the lowest profile and widest peripheral view of any premium SPY+ goggle, the Legacy features our world-renowned HAPPY™ lens tech and fingerprint-free Lock Steady™ 2 quick-change lens system. This is the snow goggle your eyes and helmet have been waiting for.
Raider:
Like a powder hound to the first chair, the Raider keeps you set to score. Its huge vents keep the fog-fighting air flowing while making sure you have the right lens to find the real treasures hidden in those mountains.