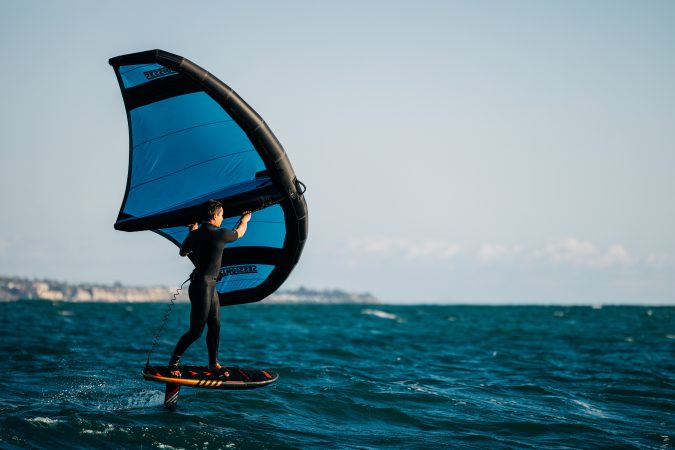 Freedom Foilboards SS24 Foil Preview
Retail Buyers Guide: Foiling 2023 Retail Buyer's Guide
Brand: Freedom Foilboards
Interviewee: Nathan Dodds, International Sales Manager
What are the main trends in foil (Board) construction, materials and design that the industry is progressing towards?
For the Prone Foiling market, we are seeing developments focused on weight reduction and foil feel. With thinner and narrower board outlines, lighter foams, and new carbon layups. Within the Winging scene, riders are now starting to see the performance benefits of riding a smaller volume board with their lower swing weights and more dynamic designs. In the coming season, intermediate Wing Foils will start to build a quiver of boards to suit all wind conditions.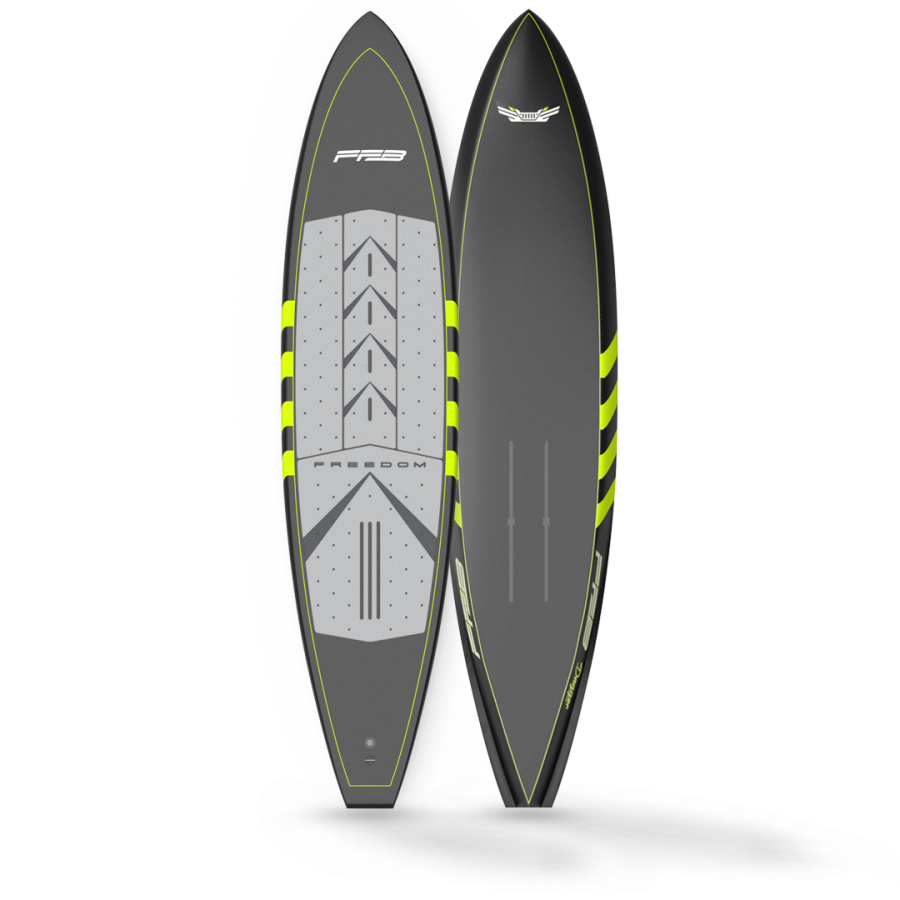 What sport is driving more foils demand at the moment (kite, wind, wing, surf…)? 
Wingfoiling is still a big driving force in the market and not only at the entry-level but in the more advanced sections of the market. The progression of riders in waves, freestyle and racing has seen a huge jump in the past year and it doesn't seem to be slowing down. Surf/DW Foiling is seeing growth with Wingers and Surfer making the transition to feel true freedom.
Which of your 2023 foils (Boards) are selling well and why?
The introduction of the Nugget wing foil board in 2023 was a great success with riders feeling the benefits of the lower volumes without sacrificing stability or the ability to pop up in lighter winds due to the Nugget's Diamond tail design and volume placement. In our surf category, the collaboration with the West Coast Foil Club and the Hurley Brothers has brought that punk rock image to foiling and sales to a younger audience have felt a boost.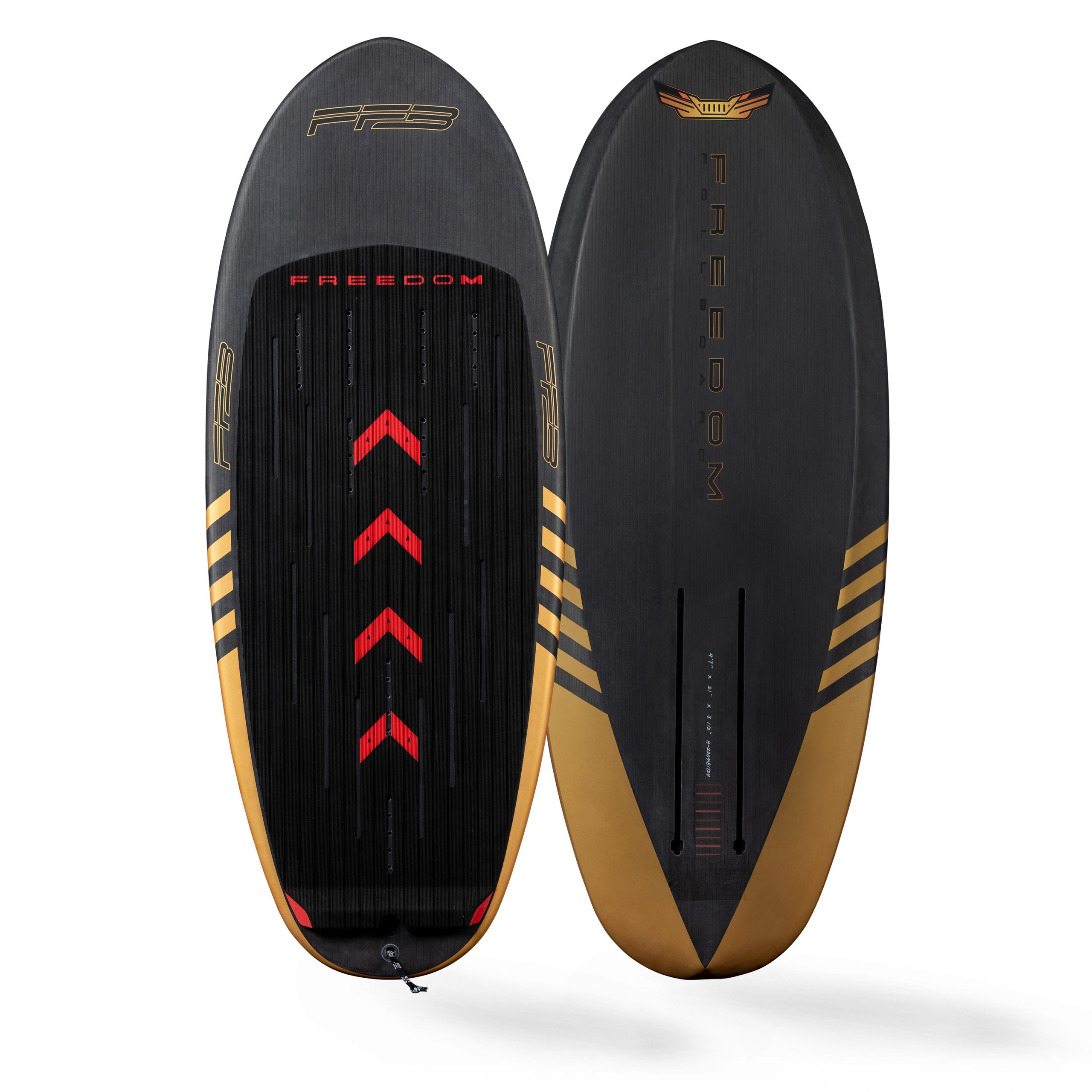 What are the highlights of your 2024 foil (boards) offer?
In 2024 we will be making some major adjustments to our current lines construction with new lighter and stronger materials. The design team has been hard at work to bring these new production processes to the market, and we are excited for everyone to finally see the finished products!
How will you segment the range,and which segment do you expect to grow the most?
We break our foil boards down into: "Prone", "Tow", Wing" and "Downwind". We are still expecting a continuation of the growth seen in the Wing segment but there are also signs of a large uptick in interest in our Downwind products. With the introduction of our Dagger board, there has been huge interest, so we are planning to fuel this demand in 2024.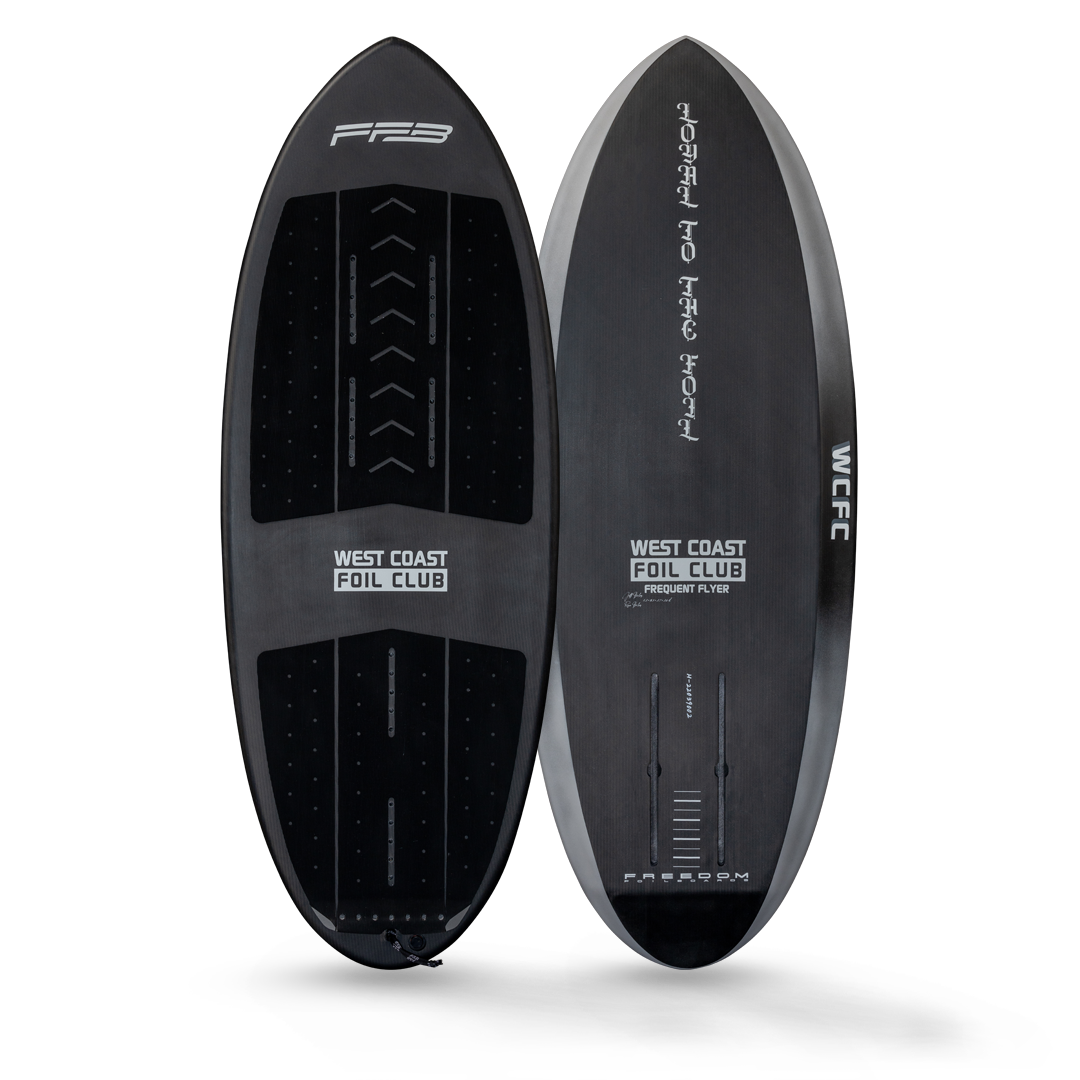 What materials and construction techniques are you using for your 2024 range?
Here at Freedom, the crew are always in pursuit of that lighter and stronger board. We are not able to say as of right now, but some serious development is going on behind the scenes!
Have you implemented any new sustainable practices in your production and shipping processes?
For 2024 we are planning on moving the construction of some of our key models to our "Solar Fun Factory" over in Dubai. Plenty of sun over there fueling the creation of fun!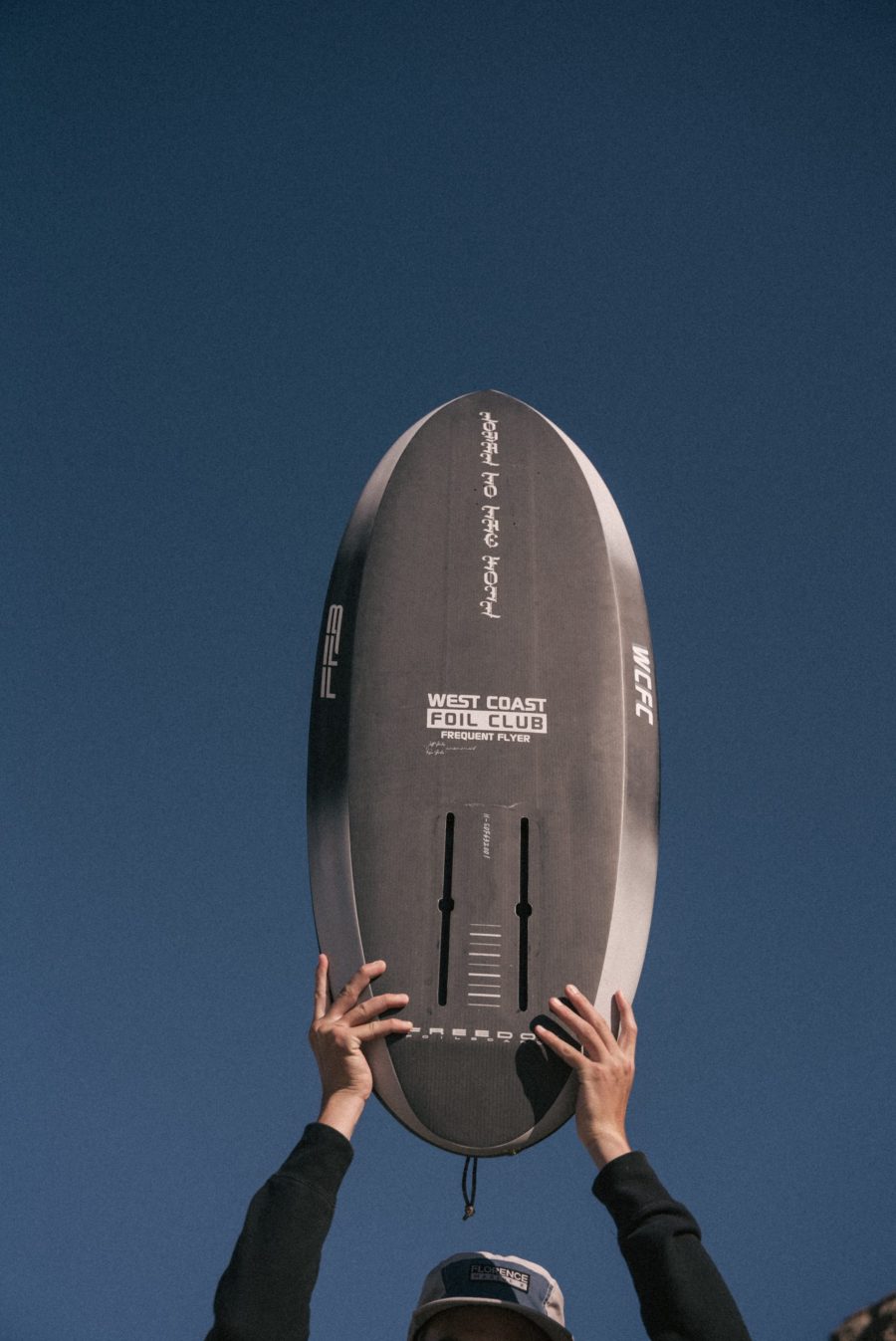 How will you support retailers to sell your 2024 foils boards?
We are operating in a niche section of a niche market so communication between brands and the retailer is key. We will continue to support our retailers by always having them in the conversation and using their insights to drive the sport in the right direction.
What's your current situation regarding stock and deliveries? What's your forecast for your 2024 foilsboards?
Stock levels look great for 2024! With 2022/23 being the year of overstocking for most retailers we are now seeing this stabilise across all sales channels.