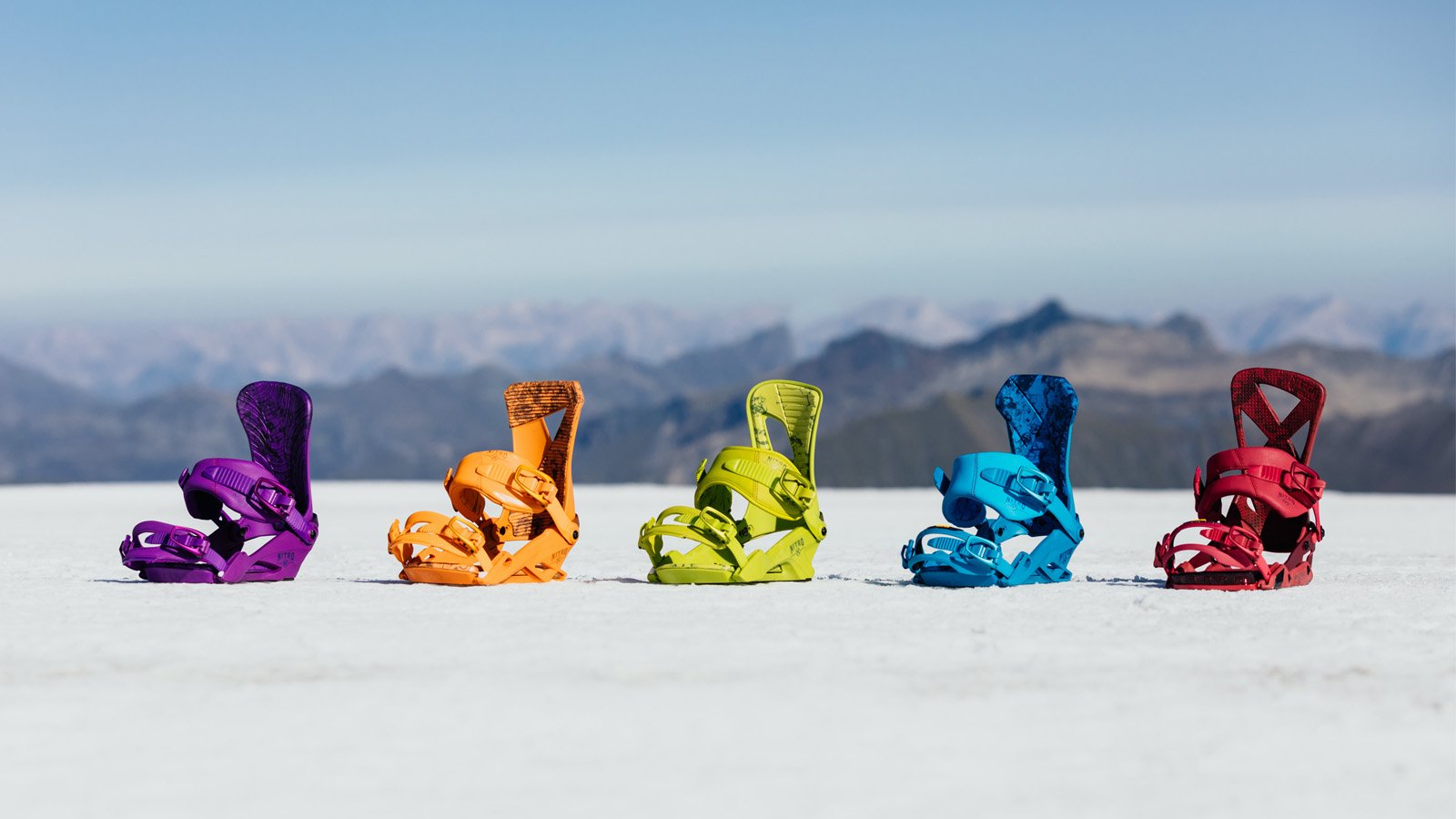 Nitro 21/22 Snowboard Bindings Preview
Retail Buyers Guide: Snowboard Bindings 21/22 Retail Buyer's Guide
Brand: Nitro
Interviewee: Florian Lang, Product Development
Please provide an overview of how 2021/22 is shaping up for your brand. Has COVID-19 affected your line? If so, please explain the changes you've made, and how you came to these decisions.
For bindings, we decided early to carry forward a large part of the line and keep those models and colorways completely identical to give distributors and shops more flexibility with their 20/21 inventory.
In addition, we launched a new series of bindings called the FACTORY CRAFT and added colorways to the line where we saw an opportunity to improve our offering or propose better matching with some new 21/22 board models.
How much of your new line (pre-COVID) is normally dedicated to new models and artwork, and how has this changed, percentage-wise, for 21/22?
Typically about 2/3 of the line are new models or colorways while package bindings, rental and youth products follow a 2 year or longer product cycle.
If you will be carrying over a larger proportion of your products than normal, how do you hope this will be received by retailers?
The mix of carryover and the new product has received nothing but positive feedback.
If you're pressing ahead with new items, what are the top three most important products of next year's line, and why? Please refer specifically to new products here, and not just new marketing stories.
We are launching the FACTORY CRAFT SERIES, a line within the line with a focus on sustainability and craftsmanship, spread over 5 binding models and price points. Rather than substituting one material with a questionably "greener" material, the approach is to eliminate parts, processes, and decorations that are not essential to the way our product performs. No coatings on plastic parts, no plastic packaging or excessive printing, preferably materials of high recycle grade like rubber parts or polymers.  What's left is a product designed for durability and not just looks, a product that maintains its value. Heel cups and forged aluminum buckle parts are hard anodized rather than spray-coated to make them last for years while maintaining their aesthetics and excitement.
The TEAM PRO binding did really well for NITRO since its launch 2 years ago. We are adding the OG colorway in honor to its iconic colorway at the time we launched a high contrast, logo-driven black-white-red colorway.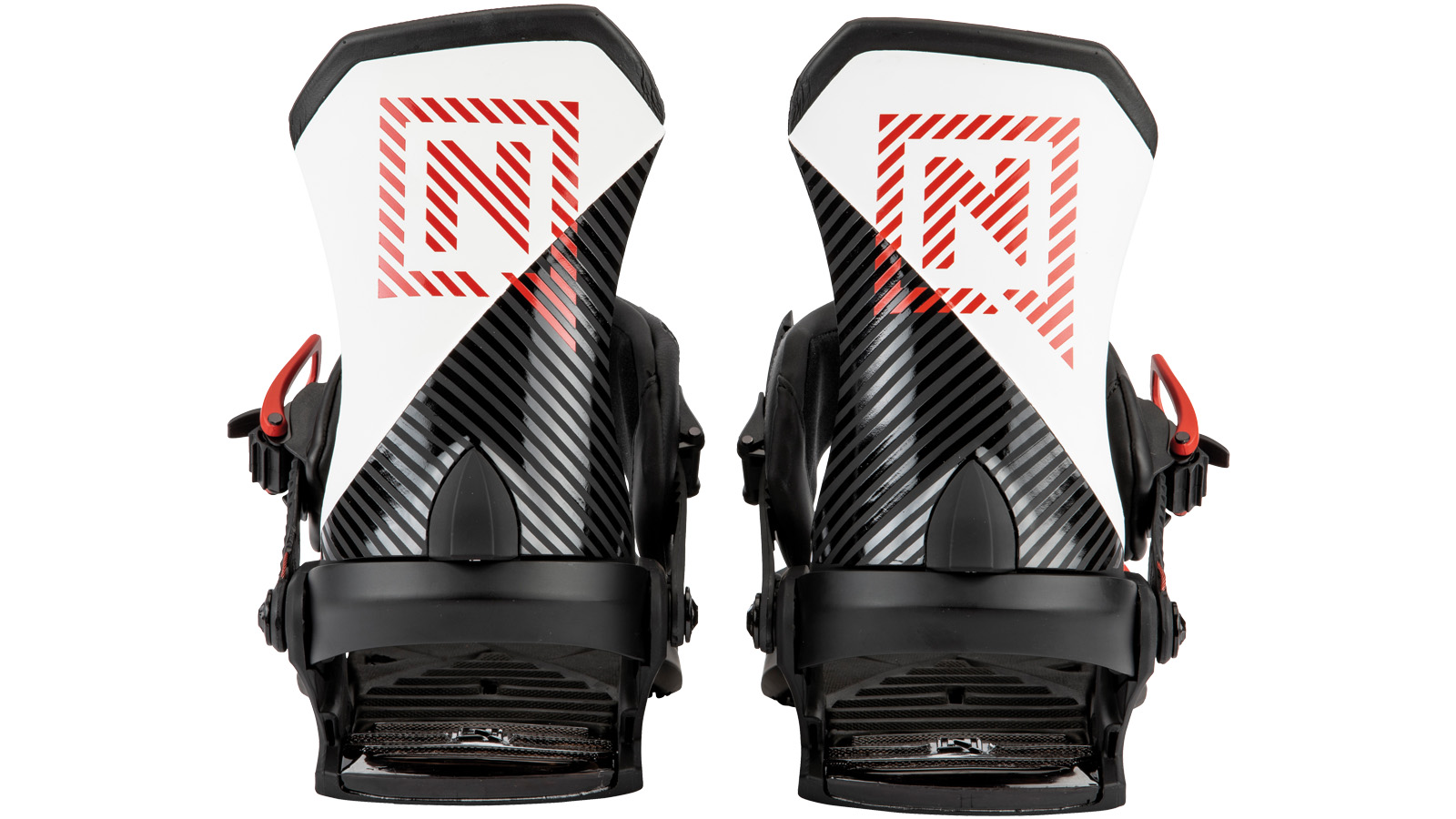 Underlining the quality and durability of our products, all 21/22 bindings will be upgraded to feature cable reinforced cable connectors. So everyone from youth and entry-level riders to our team of pros will benefit from the durability and added value of one of our signature features and technologies.
Are you using any new materials in your bindings for 21/22? If so, what, and why?
The ÜBERGRIP TOE STRAP is now made of Vibram's ECO STEP rubber, a compound consisting of up to 30% recycled rubber while maintaining the fit and grip it is known for.
Our AIRBAGS are featuring a new TPU type material that stays softer at cold temperatures to provide the maximum travel and shock absorption at a wide temperature range. We can now set the inside pressure of our airbags to a specific riding style, comfort level, and rider weight.
Please tell us about the dominant visual themes in next year's binding line, including any interesting artist collabs you have lined up.
The FACTORY CRAFT is a visual highlight with its bright and poppy colors. Each colorway got a matching counterpart in the new 21/22 SQUASH board line-up.
Prices: Where is your brand going? Higher? Lower?
Prices are stable while some models got technical upgrades to increase product value and durability.
Looking at the specific components, have you made any new advancements in buckles, straps, highbacks, bases?
While a large part of the market is heading towards cheap plastic molded strap parts, we believe in the quality and performance of a well-constructed ankle strap, strategically layered and build of durable shell fabrics, comfortable padding, and local reinforcements, and shaped with a specific rider and riding style in mind.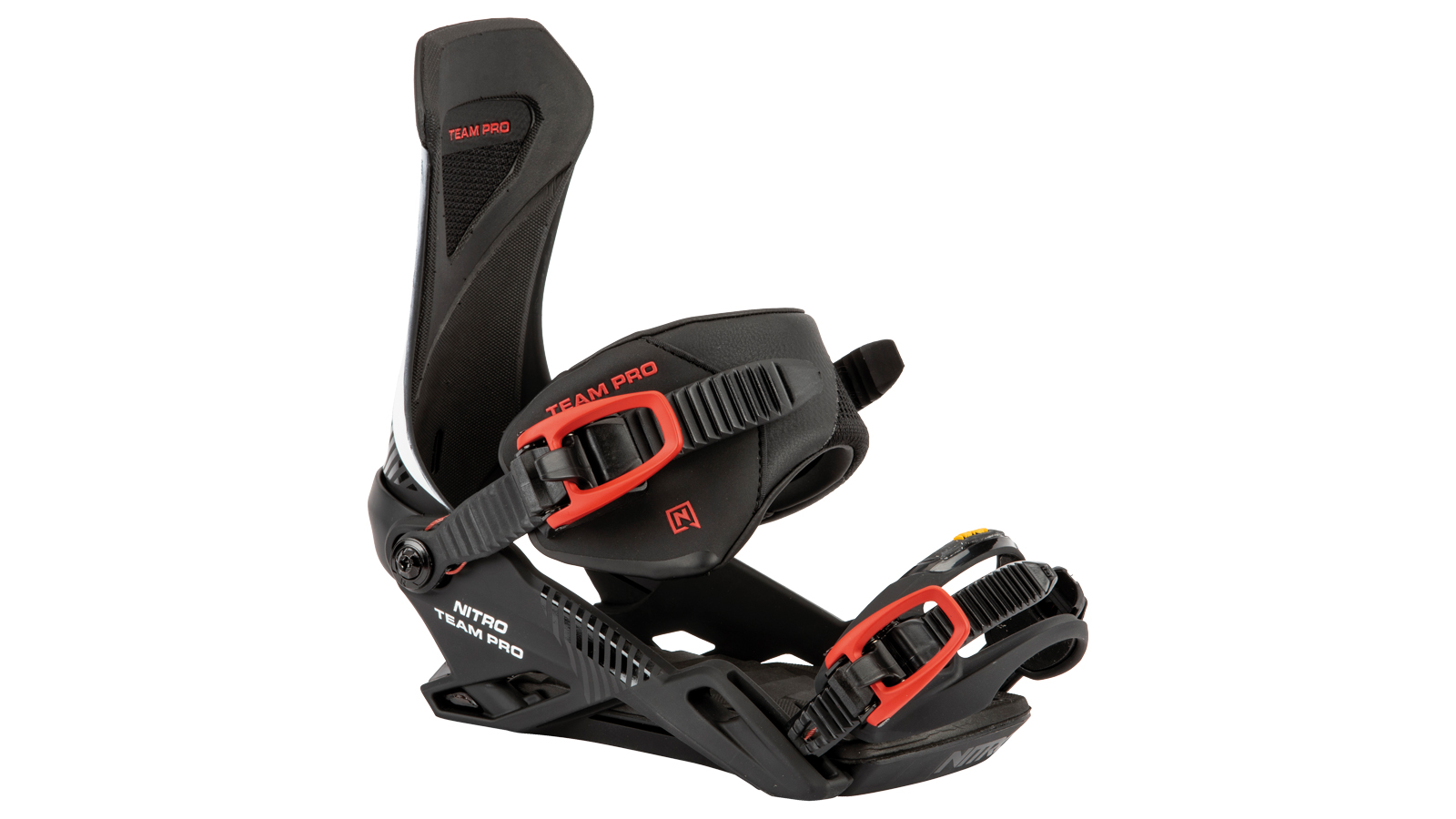 Will you be doing step-in, or similar, in 21/22? If so, are you licensing or developing it yourself?
Nitro will not be offering a step-in system in 21/22 but we are exploring future options.
Will your production process (factories, equipment) be changing at all for 21/22?
Over the past 10+ years, we have built a strong partnership with our factory in Asia which at this time and these circumstances helps us a ton when developing new projects or checking on the production process from the distance.
Despite the economic impact of COVID, we invested in a new and more environmentally friendly coating process at the factory. We can process solvent-free coating systems and implemented a state-of-the-art air quality management system
What are your top marketing stories for next season?
Designing the "ultimate interface" is the driving story of our binding program. Nitro's been developing boards, boots, and bindings under one roof for 30 years with a focus on seamless fit and power transfer. Every binding, every part or feature we develop aims to improve CONTROL, COMFORT, and DURABILITY. Take AIR DAMPENING as an example, the comfort and shock absorbing capabilities are superior to gels and foams, especially in cold conditions. Cable reinforced ratchet straps and connectors reduce the stretch while adding strength and durability. Ergonomic enhancements such as 3° base canting, curved ratchet straps, as highbacks, straps, or buckle levers are improvements to the "interface"