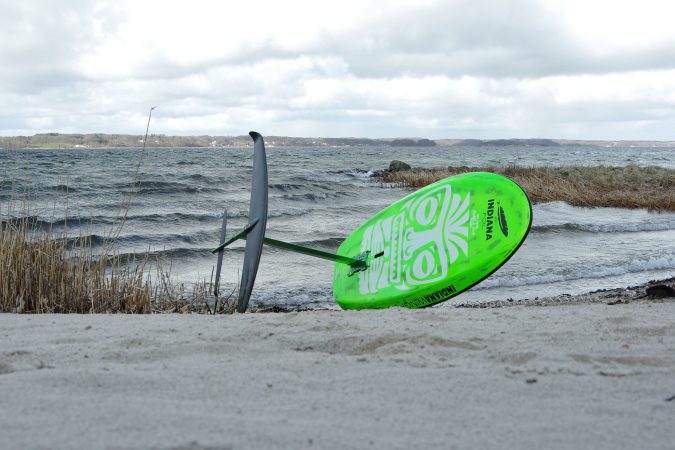 Indiana SS24 Foil Preview
Retail Buyers Guide: Foiling 2023 Retail Buyer's Guide
Brand: Indiana
Interviewee: Gunnar Biniasch, Development and Marketing
What are the main trends in foil construction, materials and design that the industry is progressing towards?
The trend is for lighter and thinner masts, using higher grade and high modulos carbon and production techniques. The goal is to reduce drag as much as possible whilst keeping good torsional and flexional stiffness. Same goes for the Front Wings and Stabilisers. From a design perspective, we are trying to make sure all the connections are as streamlined as possible whilst also improving the strength of the connections.  This is especially important for the new high span front wings.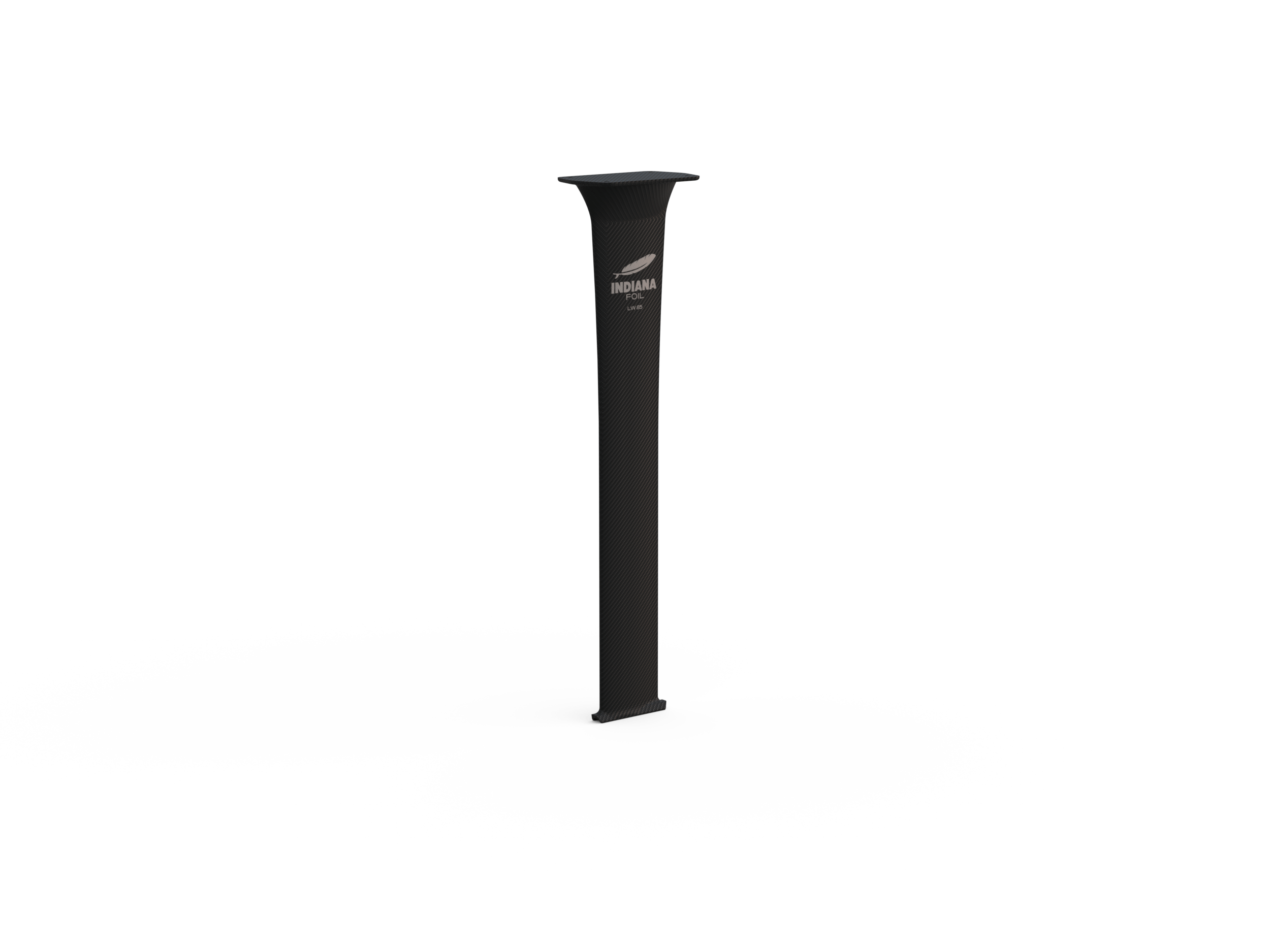 What sport is driving more foils demand at the moment (kite, wind, wing, surf…)?
Wingfoiling and Dockstarting are really driving the the demand at the moment.  Downwind Foiling is also growing too.  
Which of your 2023 foils are selling well and why?
Our bestsellers are the Pumpfoils like the 1190P, 1200HAR and the 1396P.  We where the first brand to push Dockstarting and Pumpfoiling in Europe and our homemarkers of Switzerland and Germany are prefect for Dockstarting and as such have seen a good amount of demand for those kinds of foils.  We are also seeing high demand for our newly released MAR and XAR range of foils for Wingfoiling too.
What are the highlights of your 2024 foil offer?
We have not released our 2024 foils yet, but rest assured there are a few amazing new concepts that will be coming in 2024.
How will you segment the range, and which segment do you expect to grow the most?
We expect the largest growth to still be with Wingfoiling and Dockstart/Pumpfoiling.  That said, our foilrange covers all foil sports and we have products for everything from Kitefoiling to Downwind Supfoil.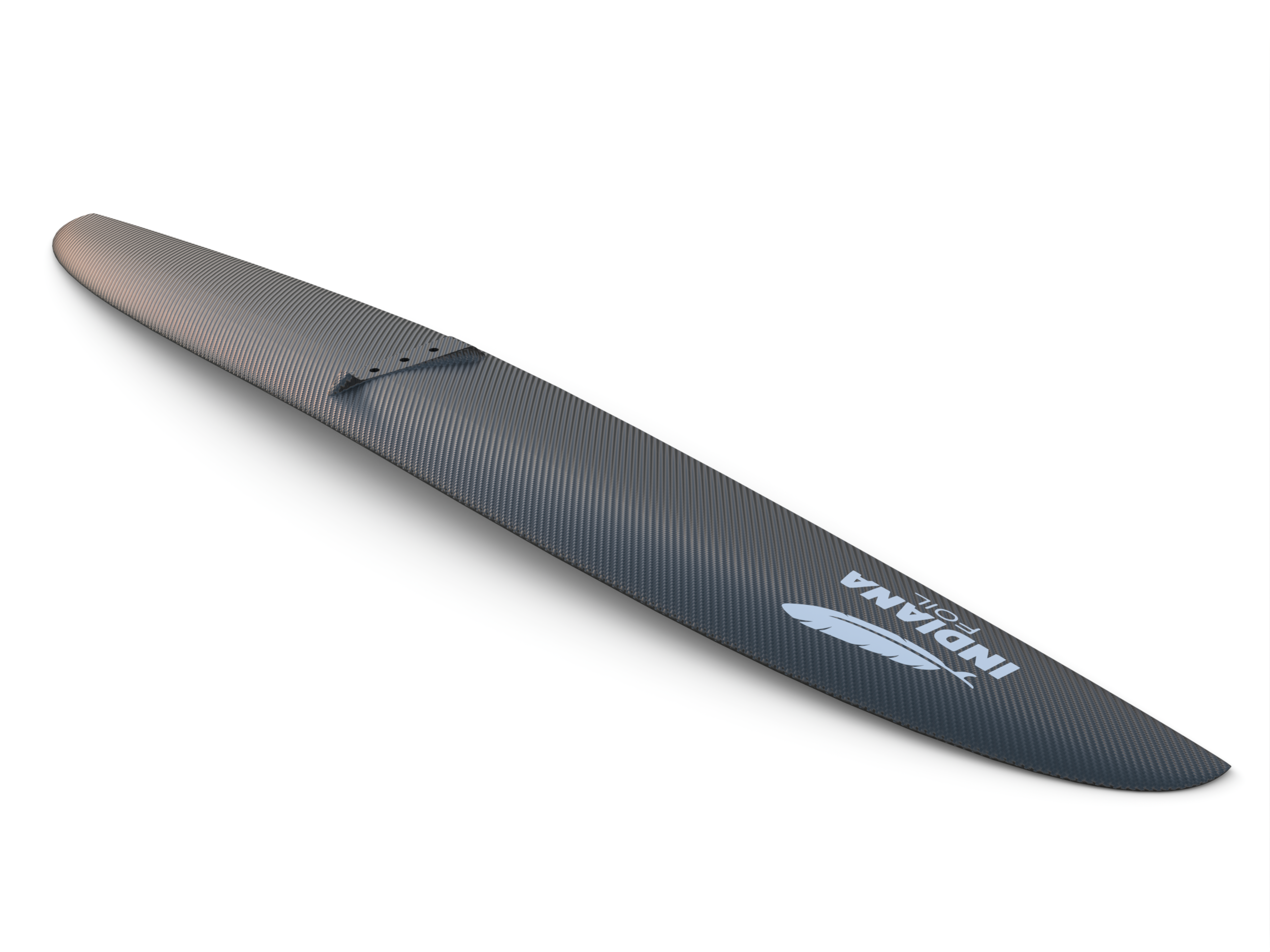 What materials and construction techniques are you using for your 2024 range? 
We are quite happy with what we have developed for our 2023 range, so we will continue to trust in the manufacturing techniques we have developed with our partners in China and Switzerland.
Have you implemented any new sustainable practices in your production and shipping processes? 
No.  We are staying the the practices and measures we already have.  
How will you support retailers to sell your 2024 foils?
To help our retailers and customers we just launched the Foil and Board Finder on our website.  This will allow the customers and also the retailers to easily find the right foil setups.  It makes it really easy and fast to get the right choices made. This tool will allow the customer will always get the correct foil for their demands. Next to that we are ramping up our marketing and social media to promote not only the products, but also the foiling sport in general.  We are also launching a new live "Foil Talk" Podcast with Gunnar Biniasch.  He will be discussing general foil topics and and tips every week. We also have amazing affordable package deals available that will be a great opportunity for beginners to get a great deal on a new setup.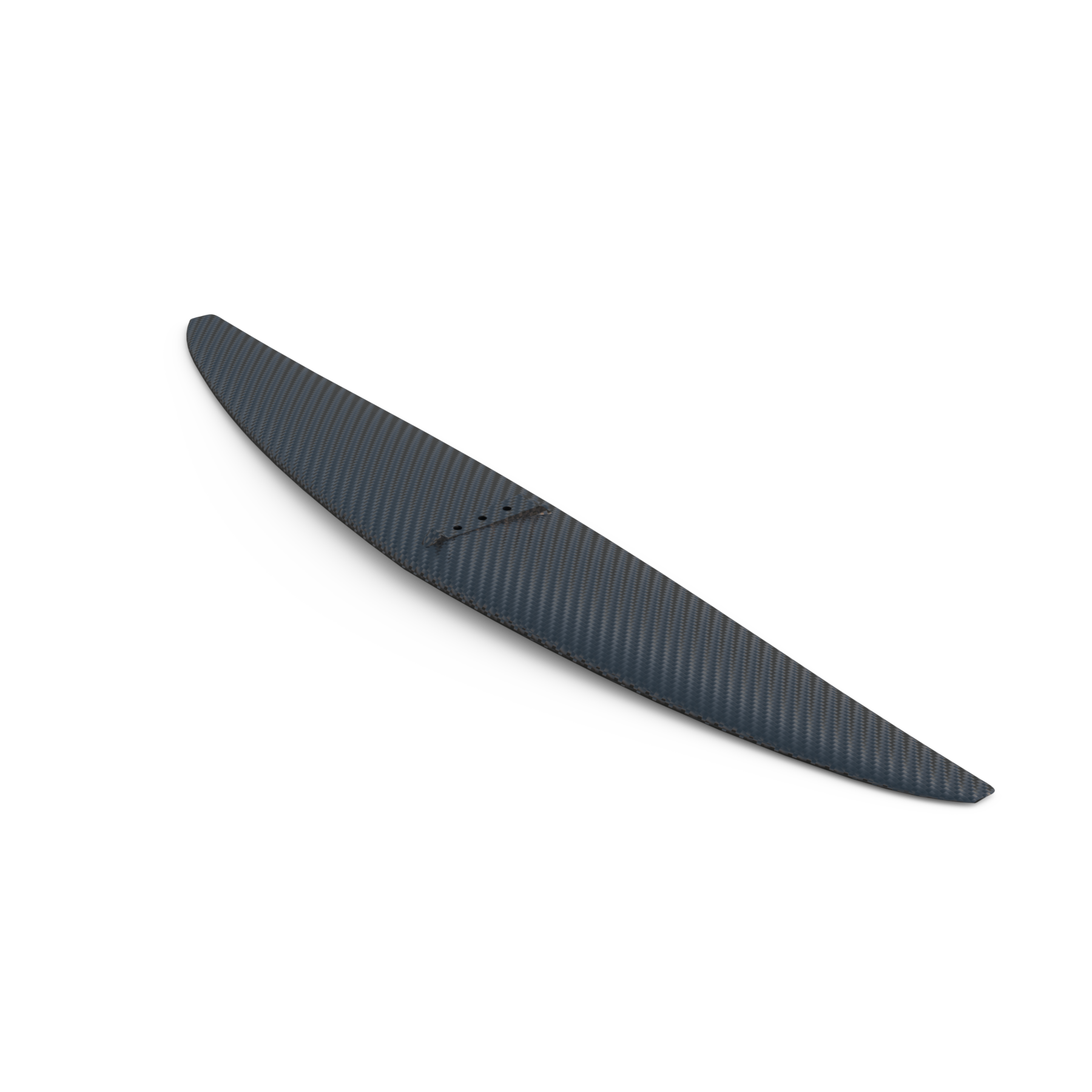 What's your current situation regarding stock and deliveries? What's your forecast for your 2024 foils?
Like everyone else we overstocked a bit in 2022.  So we still have quite a lot of stock.  This is why we are going at it a bit more conservatively for 2023/24.  We still forecast a strong growth in winging and pumping sectors, but we are being careful with how much we are producing for next year.
Best Sellers
1396P Pumpfoil Front Wing
The High Performance 1396 P Frontwing was designed by the Indiana Foil development team as a super glider. It is the choice for dock starters who want to pump as long as possible and cover long distances. Ambassador Steeve Fleury pumps with it nonstop for 20 minutes. The smallest waves are enough to experience seemingly endless downwinders via dockstart or paddle-up. It launches easily with very little speed and then reaches medium speeds.
With an ultra-stiff LW carbon mast or robust aluminum masts, the 1396 P is also very agile and fun to fly
LW Carbon Mast
The "LW" stands for low weight. And the name doesn't lie, it is the lightest and stiffest production mast on the market. The mast has an 18 mm "bullet nose" profile which allows the high-performance pre-preg carbon mast to be flowing perfectly while ensuring great flexional and torsional stiffness. The more rounded nose of the LW Mast profile helps laminar flow stay attached to the Mast at all angles of attack and lean. So, no more worries about ventilation on sharp turns or choppy water. The LW is produced by the Swiss company Carbo-Link AG, well known for their high-end products for Forumla1 and Americas Cup in Switzerland/Europe.
1200 HAR Front Wing
Fast and Agile Pumpfoil Wing.
Developed to combine amazing low-end with high speed potential when pumping.  This front wing is still easy tor dockstart while still allowing radical turns, jumps and fast runs.  It is also a great lightwind wingfoil and windfoil front wing. Perfect for Dockstarting, Surfing and Wingfoiling.