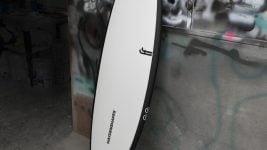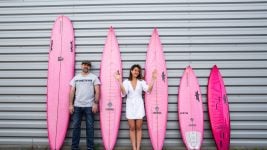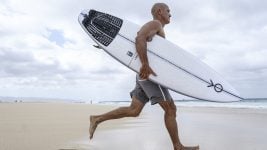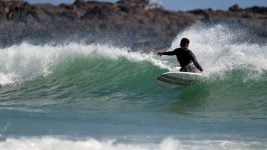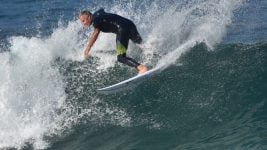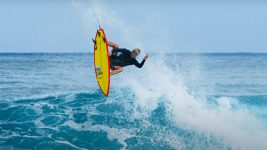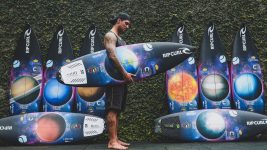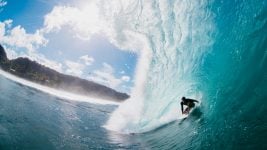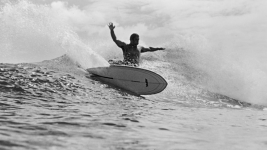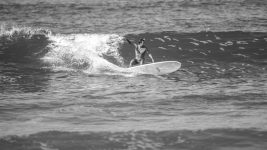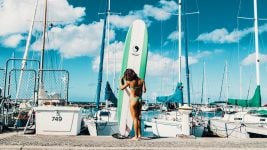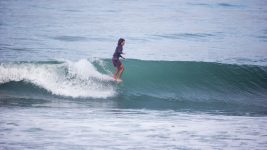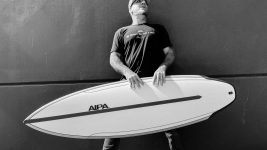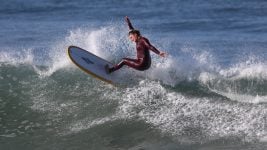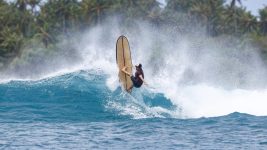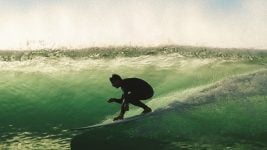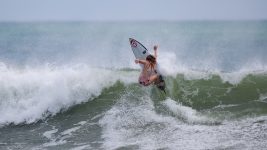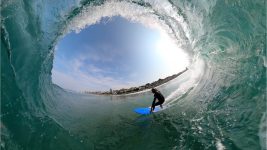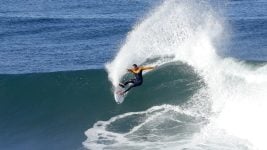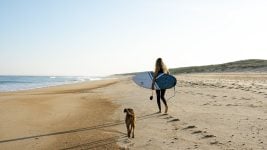 Surfboards 2023 Retail Buyer's Guide
2023 kicked off with the surf shop racks still stacked full of last year's boards, leaving retailers wondering if they would go bad like sour milk. Spoiler alert: the answer is no. By David Bianic.
Despite sexy numbers – no less than $3.8 billion in 2023, nearly double that of 10 years ago – the surfboard market has a hangover: "After the pandemic, the surfboards market went crazy," recalls RémiChaussemiche, European Marketing Manager for Pyzel, "So, the whole market purchased a lot of stock for 2022, which appeared way more challenging due to geopolitical / economic instability and a very poor waves season."

But there's no need for doom and gloom, many still have double-digit growth and most of them are keeping their noses to the grindstone, like Nick Uricchio, Shaper and Manager of Semente Surfboards in Portugal: "I think it's just part of the ball game, you can't go too far up without having a drop down once in a while and as board builders we all lived the highest times I can remember during the pandemic." Like many, Germany's Norden Surfboards found themselves overstocked at the end of last season, "But in surfing you don´t need to reinvent the wheel every year" reminds Founder Andy Wirtz. He confidently expects to sell out of boards this summer, and then produce a bit less.
But for all the others who work to order, 2022 was another excellent year, like for the legend Simon Anderson: "New models are not a focus but applying improvements to existing models is."
One of this market's more odd reactions, as explained by Walden, is that the retailers' great caution on orders has generated excitement among customers who are looking for new boards they could not find in shops, restarting the machine.
Let's leave the final word to Mr Pipeline, the surfing Buddha, aka Gerry Lopez, who has seen it all since his first shapes in 1968: "the business of surfing is much the same as the surf that has allowed us to do what we do…sometimes it's up and sometimes it's down, that is the nature of it."
KEY DESIGNS FOR 2023
Unlike fast fashion, it's not about coming up with a new product every three months, and we shouldn't expect a revolution in 2023. This is good news for selling off stock, which is not likely to suddenly become obsolete as soon as new designs arrive. So the top three will remain dominated by midlengths/longboards, perf/groveller twins and high-perf shortboards.
1 – Mids & Longs
Among the most extensive midlength line-ups, Firewire's range stands out: since the early success of Rob Machado's Seaside & Beyond, and now his Sunday model, the range has grown to include Ben Skinner's OVA and Harley Ingleby's newborn, the Mid 6: "The fine, round pin tail, curvy plan shape, smooth rocker, with a bit of nose flip is equally comfortable turning deep in the pocket or long open-face arcs," describes Chris Grow, World Marketing Director.
The midlength craze is also benefitting funboards, which have been stripped of the "beginner" label with elite surfers having been spotted on midlength boards (think "Torren Martyn"). This benefits NSP whose sales mainstay is still their epoxy leisure funboards, confirms Sander Blauw, International Sales Manager, while emphasising the expansion of the longboard. This is not just chance, it's the result of extensive work carried out by the brand: "Shaking off NSP's stigma as highly durable boards reserved for rentals, schools and first board buyers, NSP has invested considerably in expanding its range with respected industry shapers." As a result, a single-fin log with 50/50 rails, the Sleep Walker (in PU or moulded EPS) from Tully St. John, has become one of the flagship boards in the NSP range, a far cry from the kook image.
This combination of patented technology and top shapers has been a hallmark of Surftech for the past 20 years. So it's no surprise that Surftech x Takayama have had great success with their In The Pink model, the number one longboard from Takayama and timeless noserider. Other models that caught our eye at Surftechx Takayama include the Prince Kuhio glider, a tapered 11′ that should work on the slightest ripple.
Another brand that ticks all the boxes in this mid/long movement, Stewart Surfboards, returned to Europe last summer through the distributor Sample N'Co. Their three key boards for 2023 are the Redline 11, a versatile 9 foot longboard, the Ripster, a noserider more modern than it looks, and the 949, a five-fin funboard that smacks of speed!
And to complete your range, you can't go wrong with the two best-sellers from Euroglass, Mark Phipps' One Bad Egg and Phil Grace's Demibu, two magical recipes that age like good wine. Another big name in old-school shaping, Roger Hinds, offers traditional hand-made shapes as well as Surftech technology. His Tomago (egg in Japanese) is no doubt an icon for specialised shops to stock. This "one board quiver" as Hinds calls it, has a 'full' outline while "the rails are laid down just right to provide precision".
For their part, Flowt are adding to their softboards range with hardboards that follow their customers' development, like the Mid Magnet Ecoboard – between funboard and midlength perf with a Polyola and Kinetix bio-resin foam construction.
2 – Twins and Grovellers
The following sentence might shock some people but we agree with Thomas Cardinal from UWL: "The new performance twins are the new performance shortboards." For him, the classic shortboard has become an alternative choice, not the norm, now chosen as a step-up board for bigger waves. As a result, their team riders surf a Cardinal Twin Perf, even in competition, when the waves are just "normal".
Once tagged as "grovellers", a rather pejorative term, twins now inherit more complimentary terms, like at Pyzel, where they talk about "funformance" for their Wild Cat, Happy Twin and Astro Fish models. The latest creation from the Hawaiian magician, in collaboration with John John Florence, is the White Tiger, a hybrid perf board that has set the social networks on fire in a handful of videos. In the same vein, the HyptoKrypto remains Haydenshapes' best selling board since… 2014, according to Hayden Cox. Better still, the model has enjoyed continual growth since then. Torq also has a model that fits into the "one board quiver" category, or more accurately "the board you'll surf 80% of the time in less than stellar waves so it needs to be excellent.", says Designer Phil Bridges. The PG-R has a stubby outline, lots of volume (over 30 litres in 5'6″, 45 in 6'4″) and a "performance groveller" configuration available in premium ACT or TEC construction at a more contained price.
For the wow factor, you can count on the California Pin, a collab between Mark Richards and Matt "Mayhem" Biolos, all made by Lib-Tech. A board that acts as a bridge between a fast fish and a real performance shortboard, to be used more as a step-up. Also worth mentioning is the new Hydra from Lib-Tech & Lost, an "almost" classic fish in appearance, but combined with a snowboard influenced sidecut. Equally flashy, but with a more old-school vibe, the Sinr and the HRT from Glenn Pang at Town & Country Surf Designs stand out with their 80's sprays, but under the bonnet you'll find the best of this millennium's design. The kind of boards that attract attention in surf shops… The same Hawaiian vibe is expressed by Duke Aipa, the youngest son of the late Ben Aipa, who continues his legend with the twins that made him famous, but with a modern twist. This is the case with the Dark Twinn, which takes Ben Aipa's Wing Twin template, "used to make Dane Keahola's twins in the late 70's", but updated with a Swing Twin Squash (tail).
3 – Performance shortboard
Forget the newbies, the retro-hip cool kids, the overweight grandpas. There is still a category of surfers who have only one thing in mind: to shred! Fortunately for them, there are still many people providing radical machines. This is the credo of Johnny Cabianca and his eponymous label. Take the DFK 2.0, "The board Gabriel Medina surfs 90% of the time". It's hard to come up with a better selling point. Another pro-model made in Brazil, The Wolf by Pro Ilha, Santiago Muniz's board, a little race car with EPS Carbon Sling construction (carbon reinforcements in the centre and on the bottom at the rails).
It's the same pitch at Firewire and their FRPK+, a classic high-perf shortboard with squash tail, "refined and calibrated over the past three years with Kelly Slater", among others. Also a pure team rider's board, the new Stray from Semente Surfboards in Portugal is made for winning comps and linking top-to-bottom turns.
Similarly, apart from a few throwback collections to the 80's, Simon Anderson is all about high-performance, but not exclusively. Take the Varmit, which successfully hides its extra volume and wider front third for better paddling assistance.
4 – Niche boards
Behind these major trends, there are niche markets that retailers must not neglect, because who else if not them can follow micro-trends? Starting with kids. Nick at Semente admits that he spends a lot of time in the shaping room working on high-performance boards for our youngest surfers. And what better influencers than kids? Cabianca's grommets model, the Muleke, is a version of Medina's DFK, calibrated for under 40 kilos. Clever.
At Walden Surfboards, they are also thinking about Venus, being the first board brand to create a complete range for women, called Walden Wahine, "we didn't just add a token pink surfboard", but have adjusted their specifications, particularly with the less wide Magic Model for example.
Another phenomenon is river boards and artificial waves. It's not surprising to see shapers from Northern Europe getting to grips with them. Like Andy Wirtz from Norden, with his River Rat that's really flat, with rails adapted to freshwater turns, as well as a reinforced construction to withstand rocks and debris from the river. Similarly, Kanoa's all-new Creek 3.0 comes with a Polyola (recycled/recyclable) foam core and aerospace-based reinforcements. It also comes in a Moby Creek version with a rounder outline.
Last but not least, step-ups have come to bury the semi-guns with the Send from Bradley at Euroglass, a board made for travelling to pumping waves or for a solid day at home; a design developed with Leo Fioravanti. Simon Anderson's Face Dancer also fits into this category without being a 100% step-up, but rather an all-rounder that's able to charge.
MATERIALS & CONSTRUCTIONS 2023: STATUS QUO
The traditional PU/Polyester combo seems unbeatable for several reasons. Firstly, the more neutral feel of a PU board is less divisive than a more responsive EPS/epoxy board underfoot. Secondly, "most consumers let their budget decide what they will buy and PU boards are still cheaper and faster to make." says Andy from Norden. And, as Wilco Prins of Town & Country says, "Sometimes it is not necessary to fix things are not broken".
Of course, the 100% (or almost 100%) EPS labels don't see it that way, like Firewire, who are also relying on the sustainable nature of their construction, with 100% Ecoboard manufacturing certified by Sustainable Surf. Hayden Cox also points out that they have paved the way for the industry to include EPS with their FutureFlex construction (EPS, carbon rails), which now accounts for 80% of their sales. At Torq, too, EPS comes in all forms, from entry-level moulded boards ("low waste," insists Phil Bridges) to their 'fighter jets' with ACT Pre-Preg construction (materials pre-impregnated with resin). We also find an unexpected advocate for EPS/epoxy in Gerry Lopez, who is pleased with the results of his new Glider in its Surftechconstruction: "It is an EPS/epoxy hand finished board utilising flax fibreglass and eco resins that is extraordinarily durable. The slight decrease in weight of the board makes it feel very lively." Another Surftech signature shaper, Roger Hinds defends their Tuflite construction, taking the example of a 60's style longboard, "that is very similar to what I learned to surf on", and "that has all the characteristics you look for in a 1960's log without being cumbersome through cut out weight.".
In terms of sourcing, the modest but consistent breakthrough roll out of Polyola and its eco-friendly foam blanks produced in the EU is worth noting, as Thilo and Andreas from Kanoa point out. Johnny from Cabianca Surfboards is also keeping a close eye on BASF's innovation of BMB foam made from sustainable biomass, which replaces EPS.
Distribution: double down
The cliché of the shaper cut off from the world in his workshop is over. Today's board labels hold the keys to e-commerce to help supplement their B2C sales. At Firewire, Chris Grow insists on the important leverage of social networks. From their platforms, they have created landing pages that lead to shopping solutions by region and links to physical and online surf shops. Nuno Viegas of Pro Ilha says that many customers come to them via Instagram and order via WhatsApp, but also that 90% of online shoppers are looking for advice.
Hayden Cox explains that DTC is also a way of avoiding putting too much pressure on retailers, not forcing them to take on too much stock. Kanoa work mainly through e-comm, taking care of customer service through interactive chats in particular. However, the cost of logistics to the end customer remains a barrier and NSP offers collection solutions in shops for certain markets. Bryce Frees, Marketing Director at Surftech, explains that DTC sales are also a way of validating new products and finding out whether demand is strong, before sharing this information with retailers to guide them better. In short, B2C and DTC can coexist for a win-win combination.