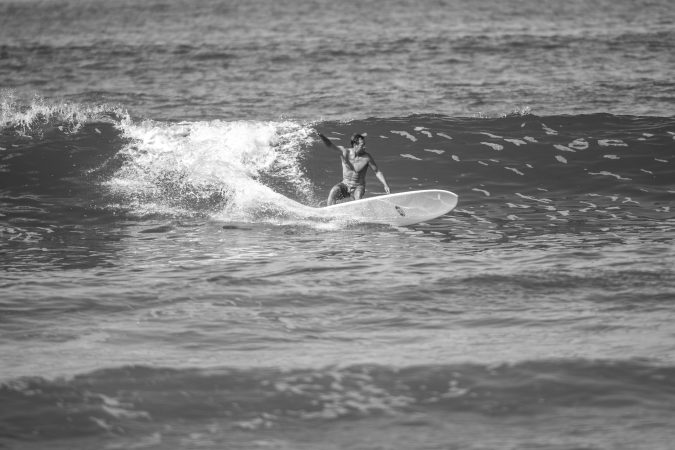 Takayama 2023 Surfboards Preview
Retail Buyers Guide: Surfboards 2023 Retail Buyer's Guide
Brand: Takiyama
Interviewee: Bryce Frees Marketing Director at Surftech
Looking back to 2022, the past year could be tagged as tricky: weakened spending power, overstocks in some segments, shortages for others… What was the '22 bottom line for your brand and what do you foresee for '23?
The Takayama legacy continues…our products and brand have proven themselves over multiple decades. For that reason, we found 2022 through 2023 to be business as usual. It also doesn't hurt that we manage/produce our available product in a cautious way. Our boards built in Tuflite construction allow us to easily scale to meet demand around the world. Scaling does require extra care but…The Takayama brand has been very considerate with our production, distribution and retail partners. Good partners equals good information, communication and team work. Thanks to our partners and the hard work they do the Takayama brand has continued to thrive through 20023.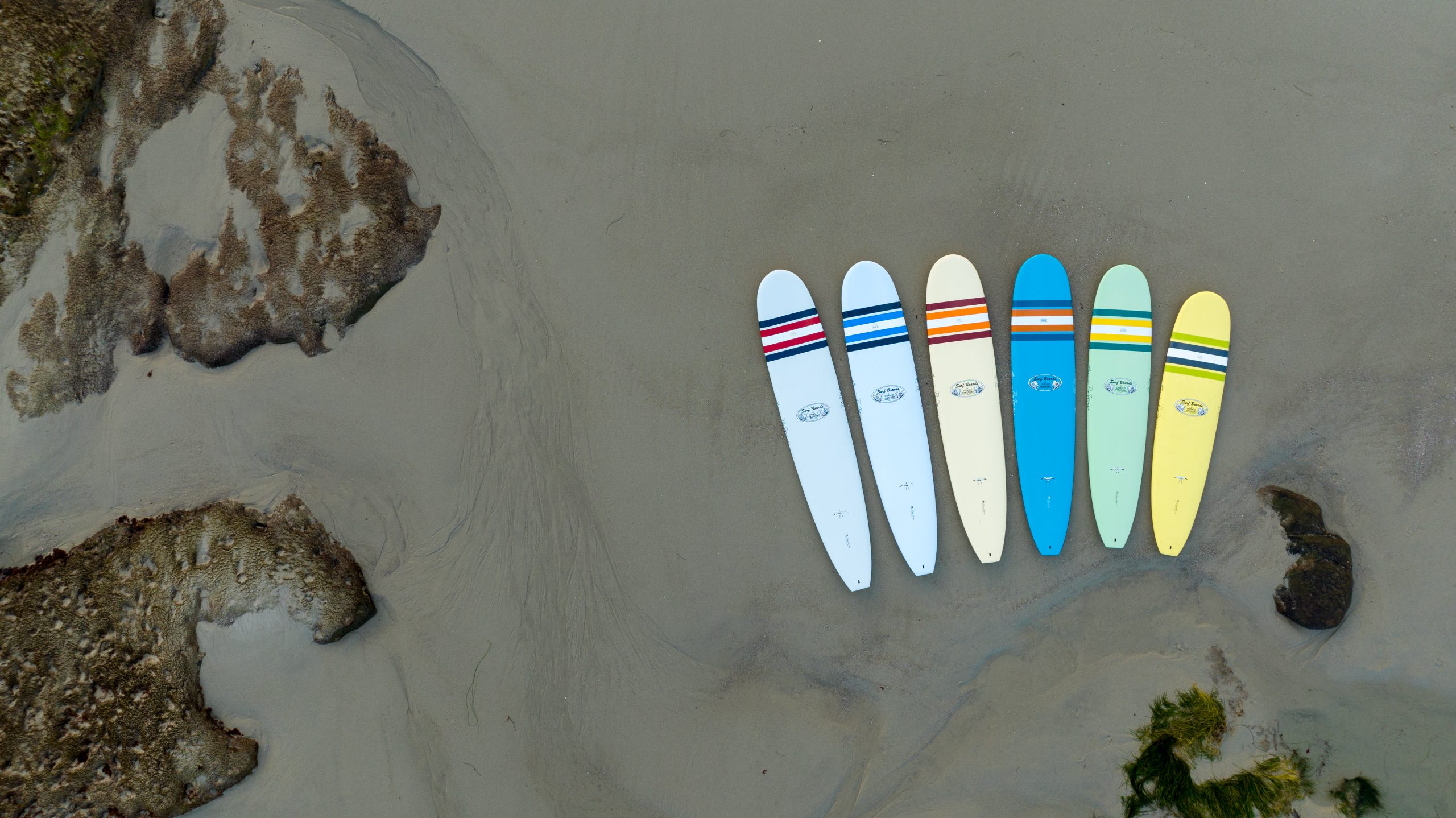 Which category(ies) is(are) performing most within your range: entry-level, high-perf, midlengths & retro crafts, funboards, longboards?
Our molded longboards built in premium Tuflite construction allow us to get long lasting high performing boards that are exact to Donalds shape to the masses. These boards are our best selling. We do specifically well with the In the Pink 9'6" and Scorpion 2 fun shapes but have seen a lot of interest in our new Prince Kuhio Glider. 
What used to be considered as alternative crafts (twins, midlengths) are the new normal and overtook the classic performance shortboard sales. Does this mean the fun factor is more important than the actual performance? If we were to quote Phil Edwards: "The best surfer out there is the one having the most fun."
Performance can be fun. Everybody gets something different from surfing. We will leave that personal interpretation of the sport up to the individual. Because of that personalization we do find it important to provide multiple shape options. And lets be real, most surfers are going to want to ride different boards based on conditions, mood, etc. Our goal as a brand is to provide the craft options that will satisfy all needs, waves and pocket books. What we are noticing is the rise of the quiver and the multi board surfer. And yes that is fun as heck!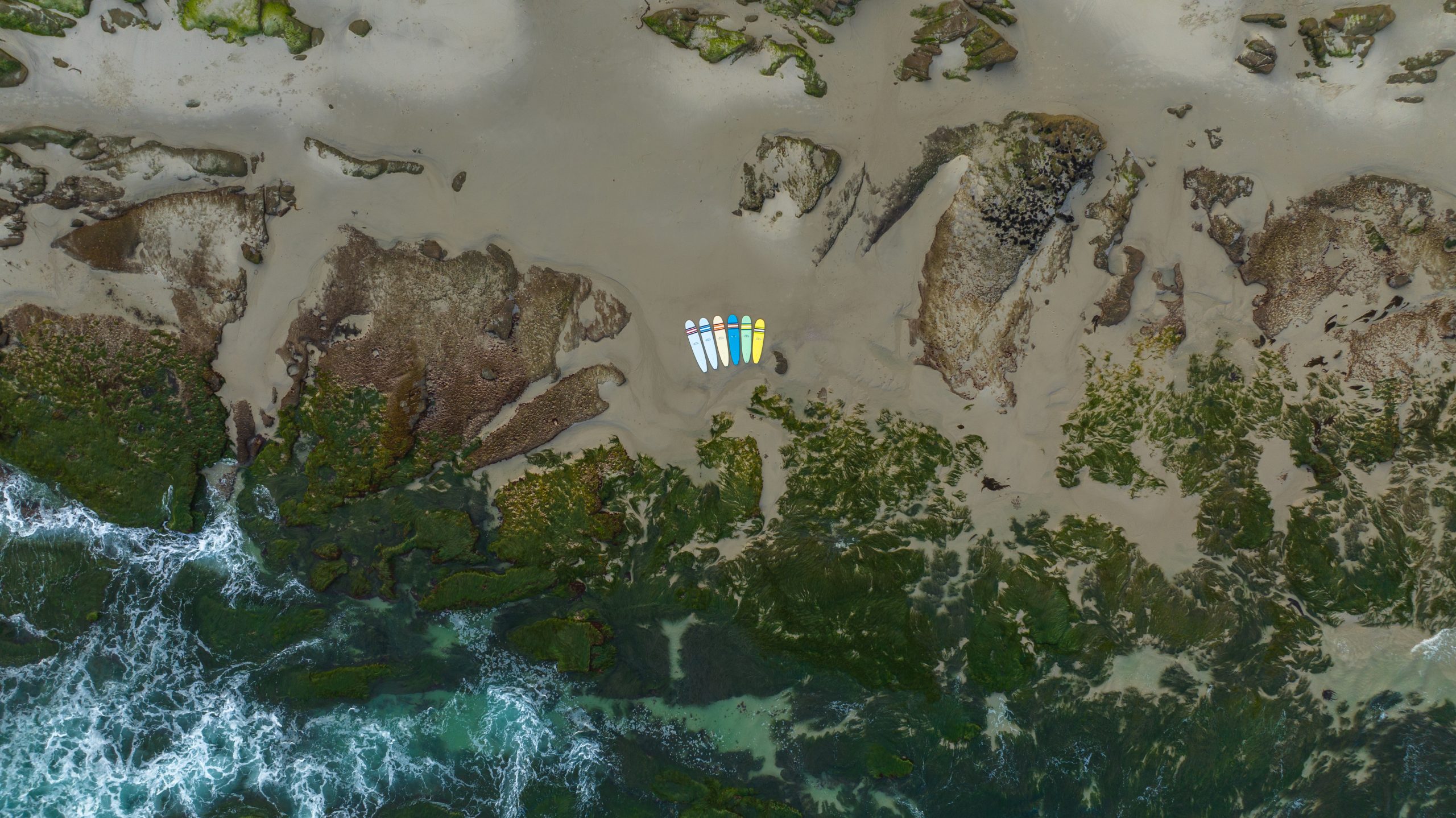 A few years back, high-end techy EPS/carbon surfboards were the hype. But eventually the masses stick to an old-fashioned PU board. Isn't the lack of innovation a threat for the development of the surfboard industry?
There may be some truth to this statement in the shortboard world and when phrased as a general comment about what is fashionable, but our numbers show a continued increase in demand for boards built in our premium tech, especially Tuflite. We are seeing a shift toward the ideals that innovative constructions embody. The expectation has become more about durability, performance, and the ability to engineer precise weights and flex. Of course all of this should look good and pay homage to the craftsman of yesteryear. We believe the future of surfboard construction and innovation to be very bright.
Nowadays e-com is everything but negligible in the surfboard market: how do you deal with this channel (D2C, distribution partners, etc.)?
One of our goals is to get good surfboards in the hands of more good people. The idea that a surfer no matter skill, location, or income can find and attain a high quality surfboard is one of our guiding principles. Our DTC and web presence facilities this goal. We also use DTC to validate new product and demand and share those insights with retailers. We are all partners in the end with the same goal. Get more good boards to more good people! 
Best Sellers
The ultimate high-performance noserider! This is definitely the most loved and sought-after model in Donald's range. Able to surf anything from one-foot slop to overhead barrels, the In The Pink is definitely THE one longboard you must own. Perfect for the rider looking to own one longboard, or someone who is looking to become more accustomed to the nose, the In The Pink will have you loving your surfing again.
Donald's favorite glider The Prince Kuhio! This Hawaiian Cross Country glider was inspired by the outer reefs on Oahu's South Shore. Although this board is long, it is still capable of noseriding and turning like a board shorter in size. The medium rocker helps make paddling easy and surfing user-friendly. Also included are Donald's patented 60/40 rails and tucked under edge, making this board very forgiving in turns
Small but mighty, don't underestimate the power of the Scorpion 2. Donald wanted to make a wider tail, narrower nose, and a more rounded-out version of the popular Scorpion model. This allows the surfer to go a little shorter in board length and can sport multiple fin combinations. This board excels in small mushy surf to well overhead island-style barrels. It's a very fast paddler with easy tail control