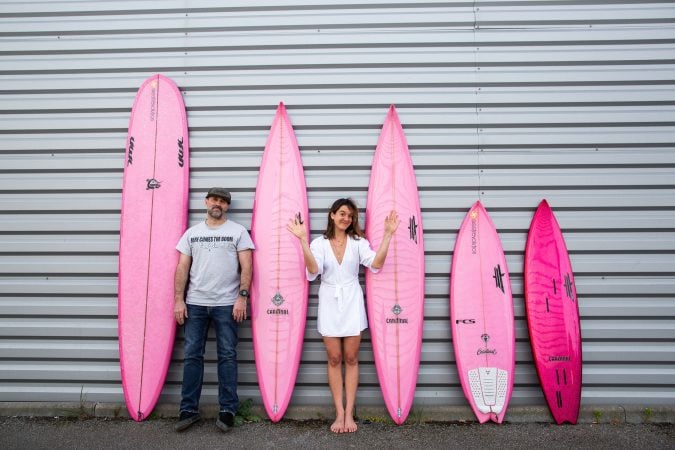 UWL Surfboards 2023 Surfboards Preview
Retail Buyers Guide: Surfboards 2023 Retail Buyer's Guide
Brand: UWL Surfboards
Interviewee: n/a
Looking back to 2022, the past year could be tagged as tricky: weakened spending power, overstocks in some segments, shortages for others… What was the '22 bottom line for your brand and what do you foresee for '23?
We are still finalizing our 2022 Bilan, but from our first analyse the bottom line is about +83000€ after lot of investment on our new factory project. Our Turn Over is stable with 2021 and we forecast about the same turn over for 2023. Maybe a lower bottom line due to the buying of our new factory (land and facility has been bought in February 2023).
Which category(ies) is(are) performing most within your range: entry-level, high-perf, midlengths & retro crafts, funboards, longboards?
Our midlenghts = Uwl The Door and Uwl Speed Dealer and longboards Uwl All Around are still very popular within our mainstream customers. But for our core customers, the high performance tiwn + 1 : Cardinal Twin Perf and Cardinal Twin Perf Round Pin Channels are the best sellers.  We have a bit less request on our retro boards and high end longboards this year, after a lot of sells the previous years. These boards cycle is longer so customers come back every 2 to 3 years for a new board.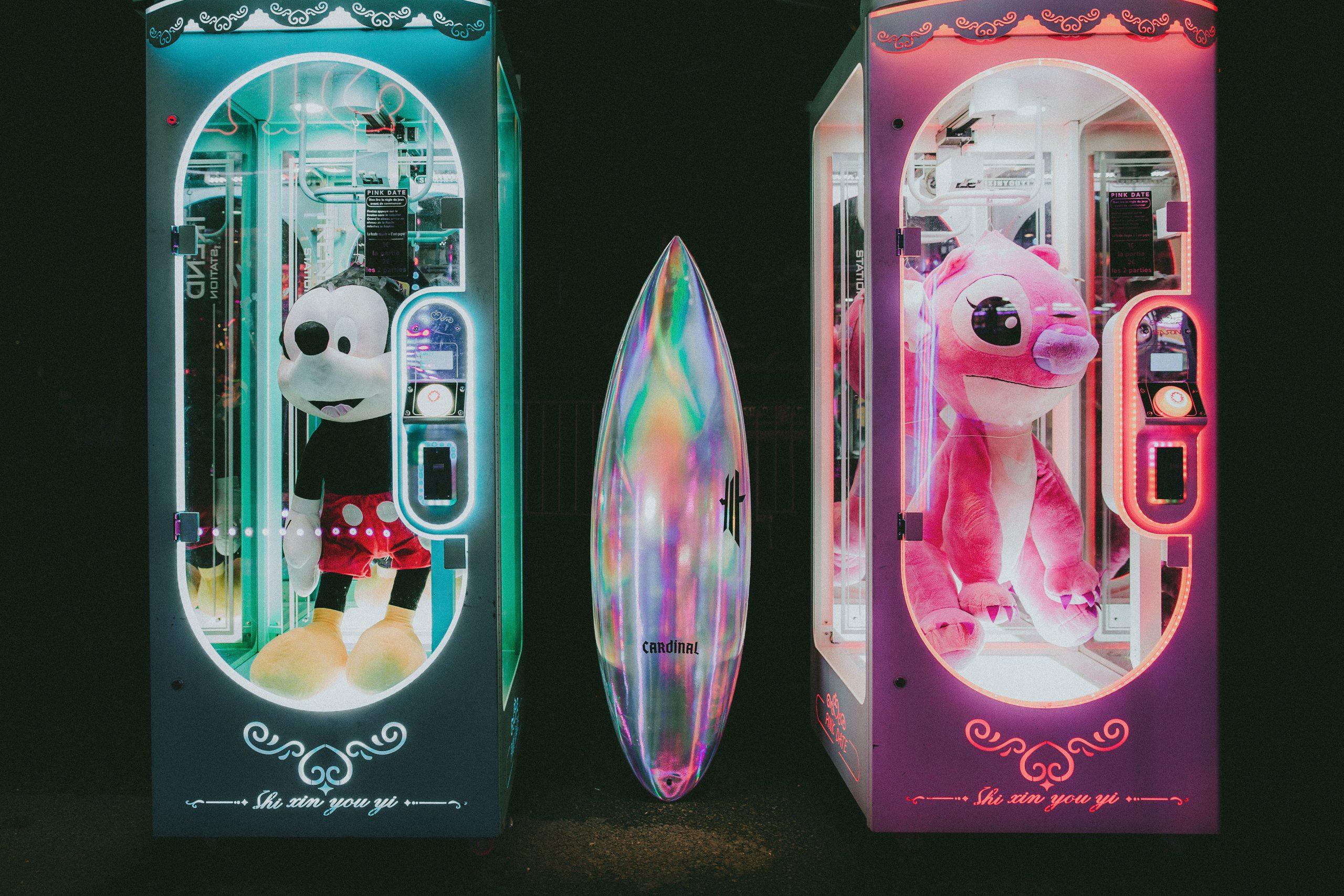 What used to be considered as alternative crafts (twins, midlengths) are the new normal and overtook the classic performance shortboard sales. Does this mean the fun factor is more important than the actual performance? If we were to quote Phil Edwards: "The best surfer out there is the one having the most fun."
I think the new performance twin fins are the new classic performance shortboard. There is no feeling to ride alternative anymore with this kind of boards. Having a performance twin fin  a quiver, and mostly as a daily driver is the new norm. Even our team riders ride the Cardinal Twin Perf in contest in normal waves. The classic shortboard is now the alternative choice, and mostly request for a step up. Some performance eggs as our Cardinal Desk Officer are also very popular and also overtake the classic performance shortboard from our core customers.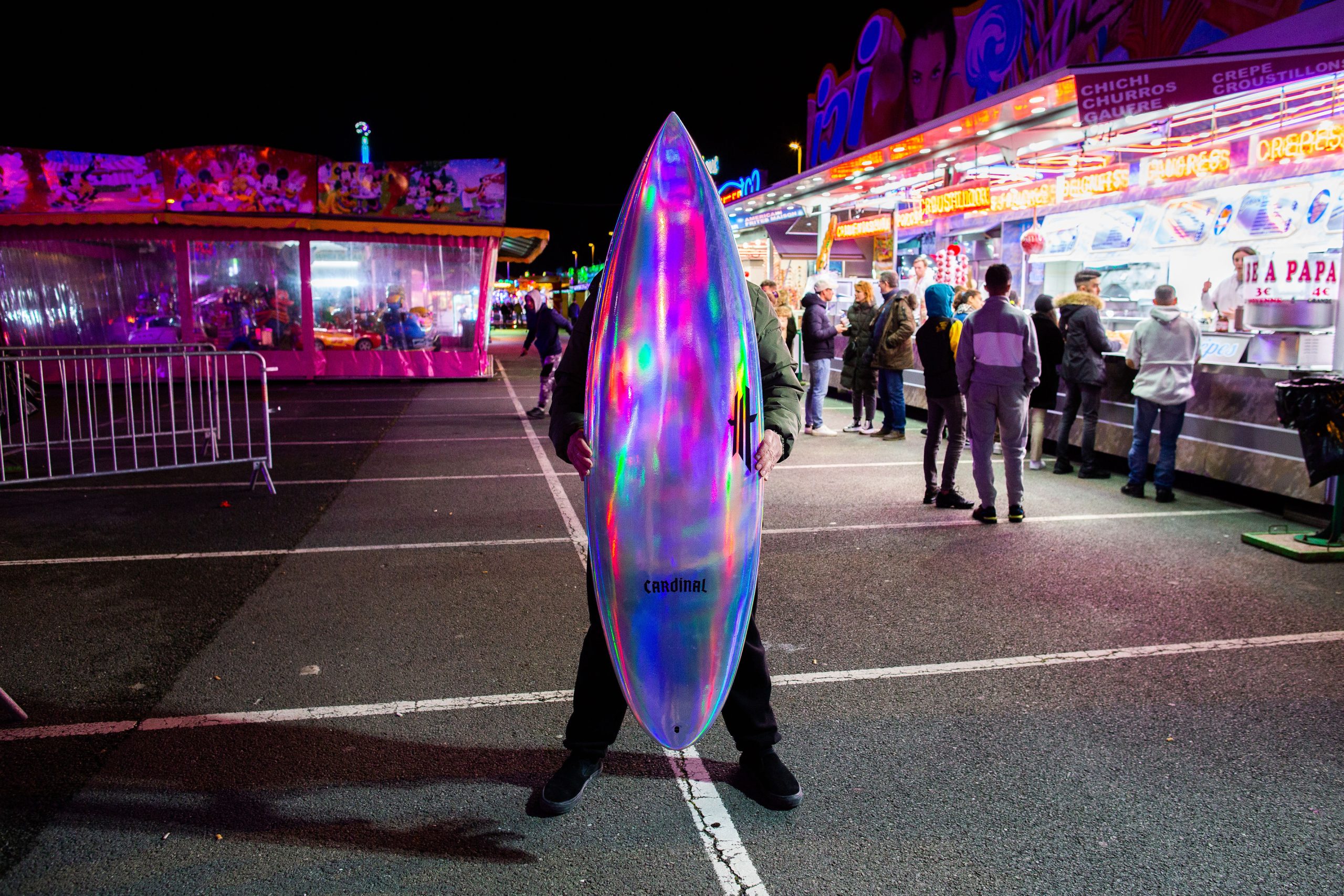 A few years back, high-end techy EPS/carbon surfboards were the hype. But eventually the masses stick to an old-fashioned PU board. Isn't the lack of innovation a threat for the development of the surfboard industry?
Our customers are always interested in new technology, but the industrial high end techy are hard to compete with.  We still work on R&D, and are currently testing a new project a bit similar to a snowboard core, and the result are very positive. We also put our R&D into the high end products, and how to make the surfboards a real piece of art or luxe while still having some good performance. That is what we did with the real chrome board we developed on show in spring 2022. A full metallic Chrome board that weight less than 2.5Kg.
Nowadays e-com is everything but negligible in the surfboard market: how do you deal with this channel (D2C, distribution partners, etc.)?
We are still very bad in e-com, hopefully on new online shop will be launched this year. We waisted to many time trying to develop the perfect online customization service. But we will be back to something simpler with stock products.We still deal with customization with direct contact by email or phone. Our sale staff is very qualify to guide the customers by phone or email. Most of our direct sale come from an email or a phone call. On the b 2 b part, we focus on our historical partners, we try to reinforce them. We are really not chasing new retailers. We developed for them a new range of products with dedicated artwork that are easy to identify in shops and in the water.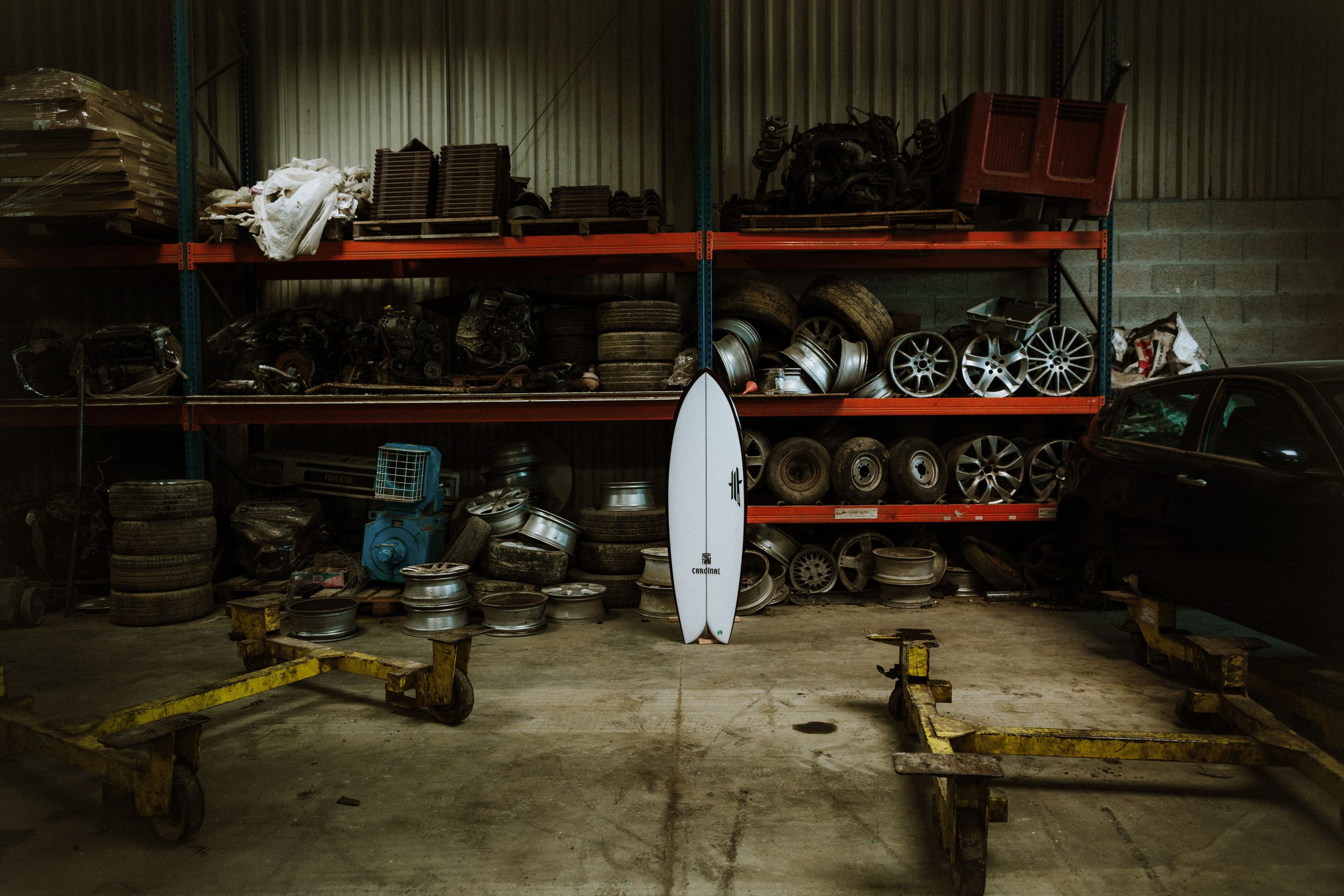 Best Sellers
Cardinal Twin Perf
The new standard in performance shortboard, with its magic rocker this little rocket will make you surf better than ever in the small to medium waves. It surfs 1" to 2' inches shorter than your classic shortboard. Less aggressive than a shortboard, the Twin-Perf ensures very good speed and tuns to u-turn on each skate.
Uwl The All Around
Almost 20 years in our range, this the longboard you must have. The All Around can noseride in the mush and carves or tube in head high conditions. It is a 2+1 log that still compete with the single fin classic log trend. Definitely our best seller longboard of all time.
2-bis the Addiction Dark Key
Uwl The Seven Four
Another magic boards this is the new Mini Malibu for the years to come. We make it in one size only. This do it all board will suit any surfers from the beginners to the expert. No fuss on the dimensions, just add it to your quiver and have fun!