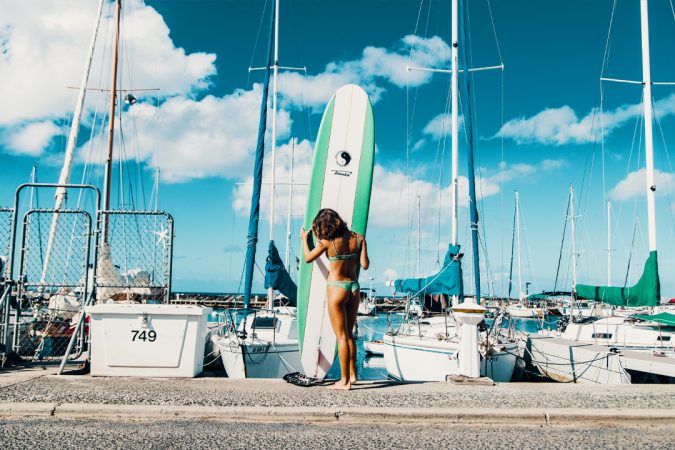 Town & Country 2023 Surfboards Preview
Retail Buyers Guide: Surfboards 2023 Retail Buyer's Guide
Brand: Town & Country Surf Designs
Interviewee: Wilco Prins, President
Looking back to 2022, the past year could be tagged as tricky: weakened spending power, overstocks in some segments, shortages for others… What was the '22 bottom line for your brand and what do you foresee for '23?
We relaunched the brand during Covid and our positioning is really clear. We produce premium quality performance surfboards from world class shapers. Our board sales are at the limit we can produce and for 2023, this will be same. The boards are produced locally by Basque Country Surf, which is owned by Johny Cabianca and Mikel Agote.  What happened to the market was foreseeable. Buyings based on unrealistic "covid"-numbers combined with supply chain problems on earlier buyings result in an incredible overstock of boards instore. 
Which category(ies) is(are) performing most within your range: entry-level, high-perf, midlengths & retro crafts, funboards, longboards?
We focus on high performance Glenn Pang shortboards (Flux, HRT), twin fins (Sinner & Saint), high performance Tanaka Longboards and we have a great offer of boards for this summer with the Tanaka Town, Beach Boy and Glide.
What used to be considered as alternative crafts (twins, midlengths) are the new normal and overtook the classic performance shortboard sales. Does this mean the fun factor is more important than the actual performance? If we were to quote Phil Edwards: "The best surfer out there is the one having the most fun."
I clearly do not think that a guy on a high performance shortboard in a deep barrel at Lagravière is having less fun than someone on a twinny surfing a long point break, or vice versa. However only a small percentage of all the boards sold will be surfed by surfer, who can get seriously barreled at La Gravière. I do think that there is a change in the type of board / fin set up used in certain conditions. Twin fins are here to stay and the center fin of a thruster set up will be reduced in certain conditions. 
A few years back, high-end techy EPS/carbon surfboards were the hype. But eventually the masses stick to an old-fashioned PU board. Isn't the lack of innovation a threat for the development of the surfboard industry?
Sometimes it is not necessary to fix things are not broken.I never met someone who told that he is going to quite surfing because there are no technical evolutions or revolutions in the manufacturing of boards. It is encouraging to see that we start seeing cleaner solutions in surfboards though. Finding a cleaner solution with the same properties as PU seems to be a pretty good goal.
Nowadays e-com is everything but negligible in the surfboard market: how do you deal with this channel (D2C, distribution partners, etc.)?
Our goal is to make sure that the surfer gets the right board, either from a core surf shop, including our own stores or through the web. I strongly believe that people prefer to walk into a store and talk boards instead of buying a board on the web. But for more remote areas is definitely the best solution. 
Best Sellers
It is ideal for any surfer looking to surf a fun and lively twin fin in waves from 1m to 1m50. The SINR has a deep single to double concave that allows the board to pick up a lot of speed in small surf. A deep single channel coming out of the tail also adds a lot more drive and makes it less likely to slip than a traditional twin fin. It should be ordered 3″ to 4″ shorter and 1/2″ to 3/4″ wider than your standard shortboard. The SINR is also available with a Venturi channel. This creates more lift and speed if that's what you need.
The main aspect of the design is the deep single concave that runs through the board with an added vee from the swallow tail. This gives the board extra speed allowing it to turn over a tenth of a second while maintaining control. This board is halfway between a high performance shortboard and a groveller.
This board is narrow, thin and light, which makes it extremely fast. Designed for the advanced rider, it has a lower nose rocker and an extra tail with more edge. The whole board is pulled inwards, especially on the tail and the nose.