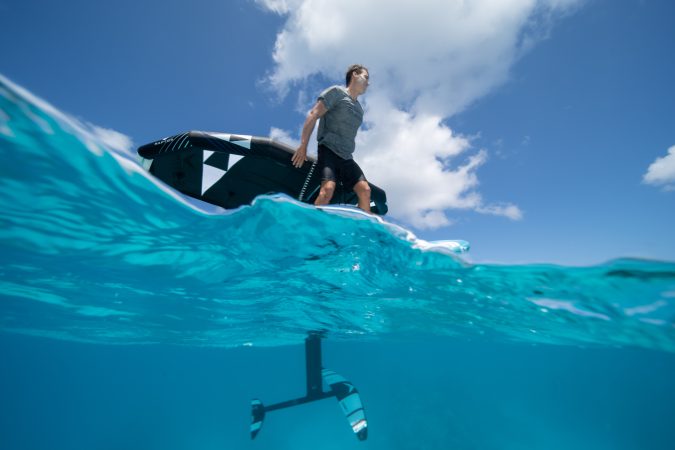 SIC SS24 Foil Preview
Retail Buyers Guide: Foiling 2023 Retail Buyer's Guide
Brand: SIC
Interviewee: Brand manager, Casi Rynkowski
What are the main trends in foil construction, materials, and design that the industry is progressing towards?
Our team is committed to uncovering the best approach for manufacturing durable, lightweight, and high-performing products. We strive to strike the perfect balance between stiffness and weight in our constructions and designs. To achieve this goal, we employ sophisticated layup techniques in crafting our carbon mast, and we are progressively integrating this methodology into our wing production process too.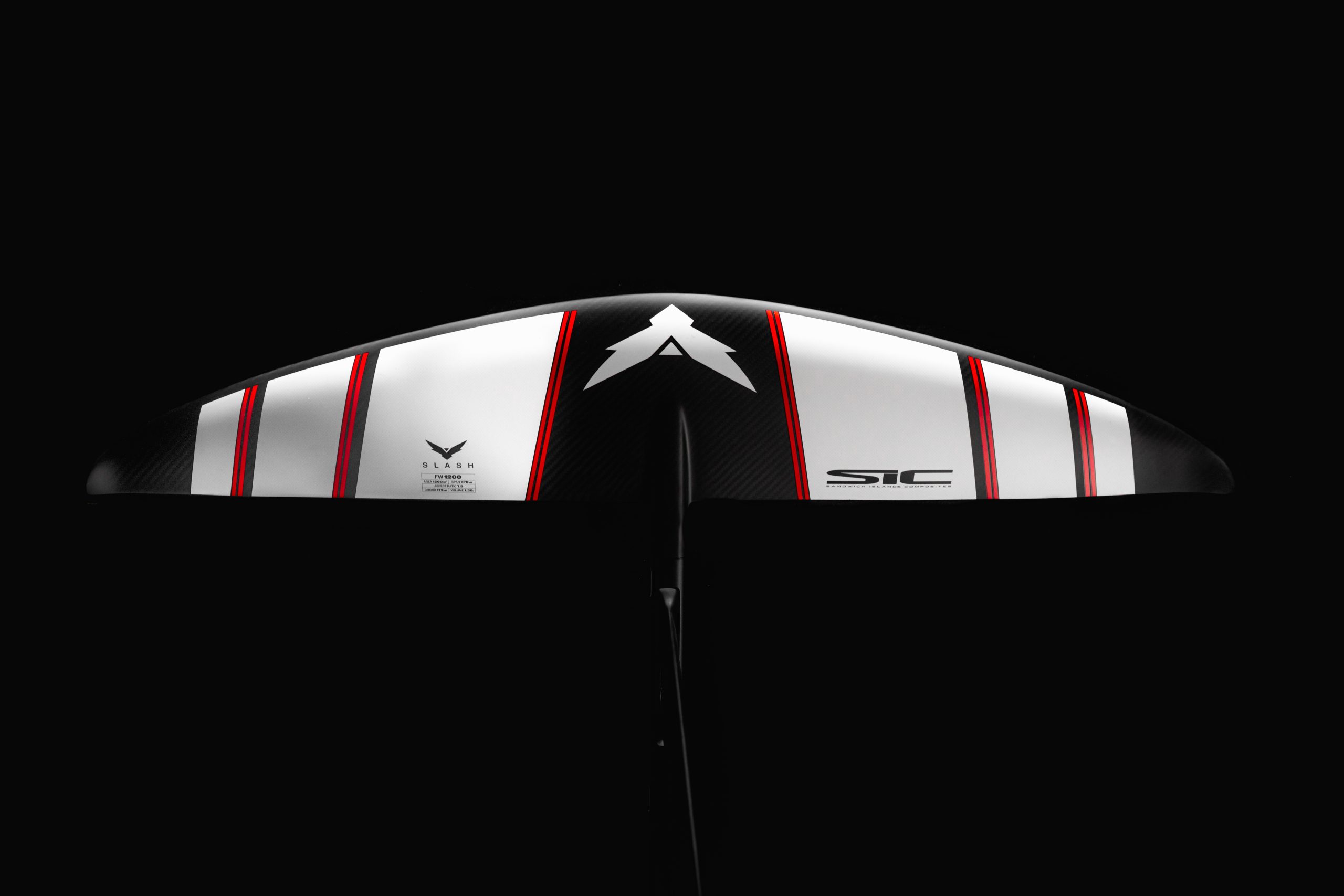 What sport is driving more demand for foils (kite, wind, wingpusf…)?
The increasing popularity of wing foiling is driving the demand for foils, and we anticipate this trend to endure. As enthusiasts of wind sports aspire to soar higher and achieve faster speeds and they will keep pushing innovation in new directions.
Which of your 2023 foils are selling well and why?
The versatility, customization, and performance of the Slash carbon foil setup propel SIC Maui's sales. Its distinctive flip fuselage feature provides riders with a choice in performance. Orienting the pump arrow forward creates more space between the mast and front wing, allowing for a pump riding style, greater lift, enhanced stability, and control. Conversely, orienting the steering wheel forward reduces the distance between the mast and the front wing, facilitating maneuverability and aggressive turning.  We also extensively experiment with various design parameters when it comes to shaping. For instance, we incorporate winglets exclusively in the larger sizes front wings as the primary advantage is at lower speeds. Conversely, we avoid using winglets in wing designs intended for speed, such as the 750 Slash, as it offers no discernible benefits for the rider. Close behind is the Flite Aluminum setup, ideal for novice and progressing riders who desire stability and control while maintaining high performance. The low aspect ratio front wings deliver superior low-end light wind performance and stability, making them perfect for beginners exploring the sport. With a plug-and-play design that includes only one fuselage, one front wing, one mast, and one stabilizer, installation is a breeze.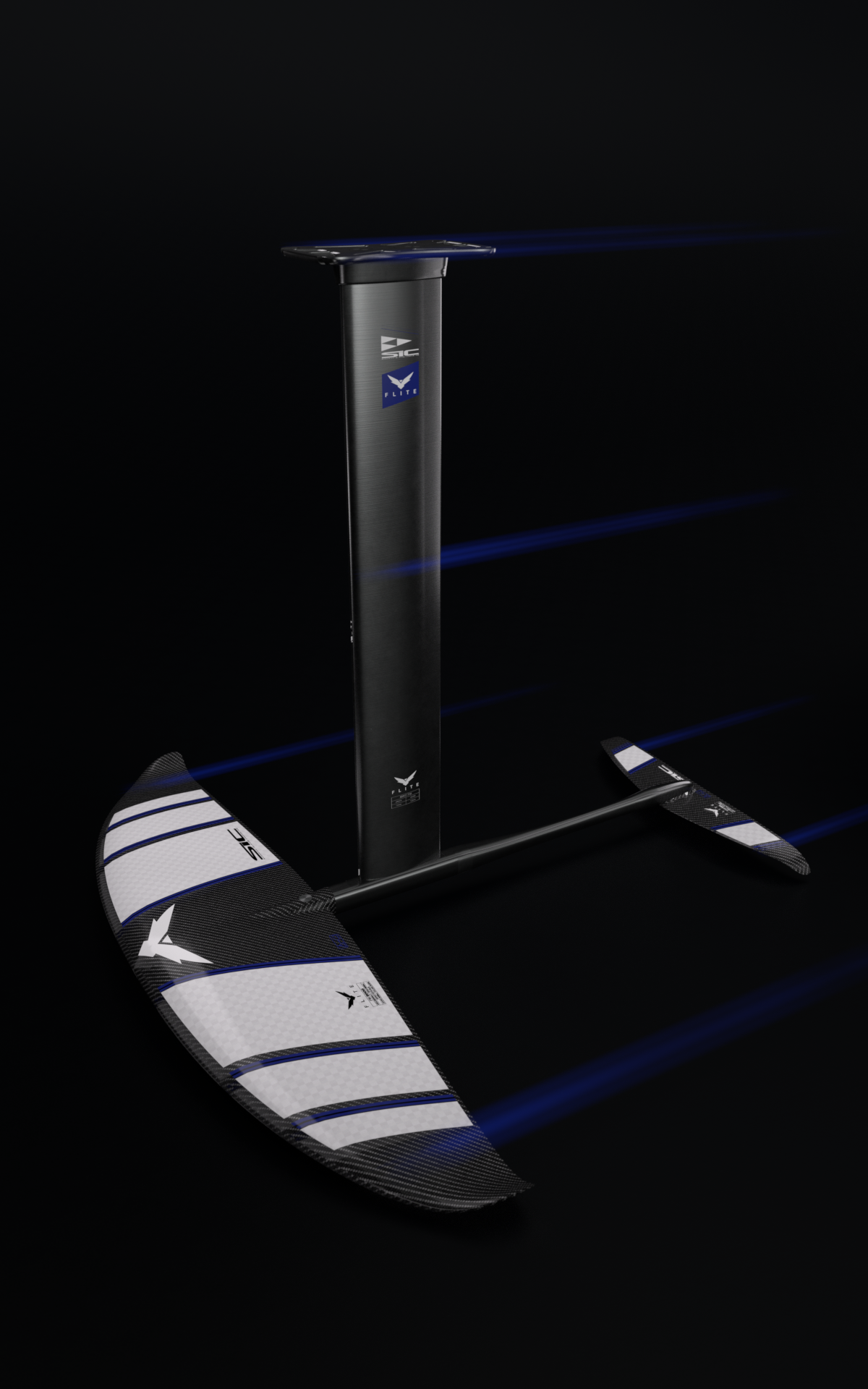 What are the highlights of your 2024 foil offer?
SIC Maui's foil range is set to expand in 2024 with new options that cater to both progression and performance. The Slash carbon setup features a new 750 front wing and 180 Stab that promises a highly responsive and agile ride. Meanwhile, a new Flite 1200 front wing provides a steppingstone for those looking to progress into the performance foiling arena. Notably, all components of the foil systems are compatible across both the Flite and Slash models.
How will you segment the range, and which segment do you expect to grow the most?
SIC Maui streamlines the foil selection process in a world brimming with seemingly limitless options. The Slash model is committed to providing exceptional performance, while the Flite model is optimized for progression. With increasing enthusiasts discovering the Slash's impressive versatility and performance, we project it will emerge as the premier choice.
What materials and construction techniques are you using for your 2024 range?
The flite range is made of alloy for the mast, and the fuselage and wings are made of a mix of fiberglass and carbon. We use a specific alloy reference to prevent corrosion and increase the components' stiffness. Carbon parts such as the Slash components are made of prepreg carbon with composite cores such as PVC. When required, we add some carbon stringers in the core to have the best stiffness/weight ratio.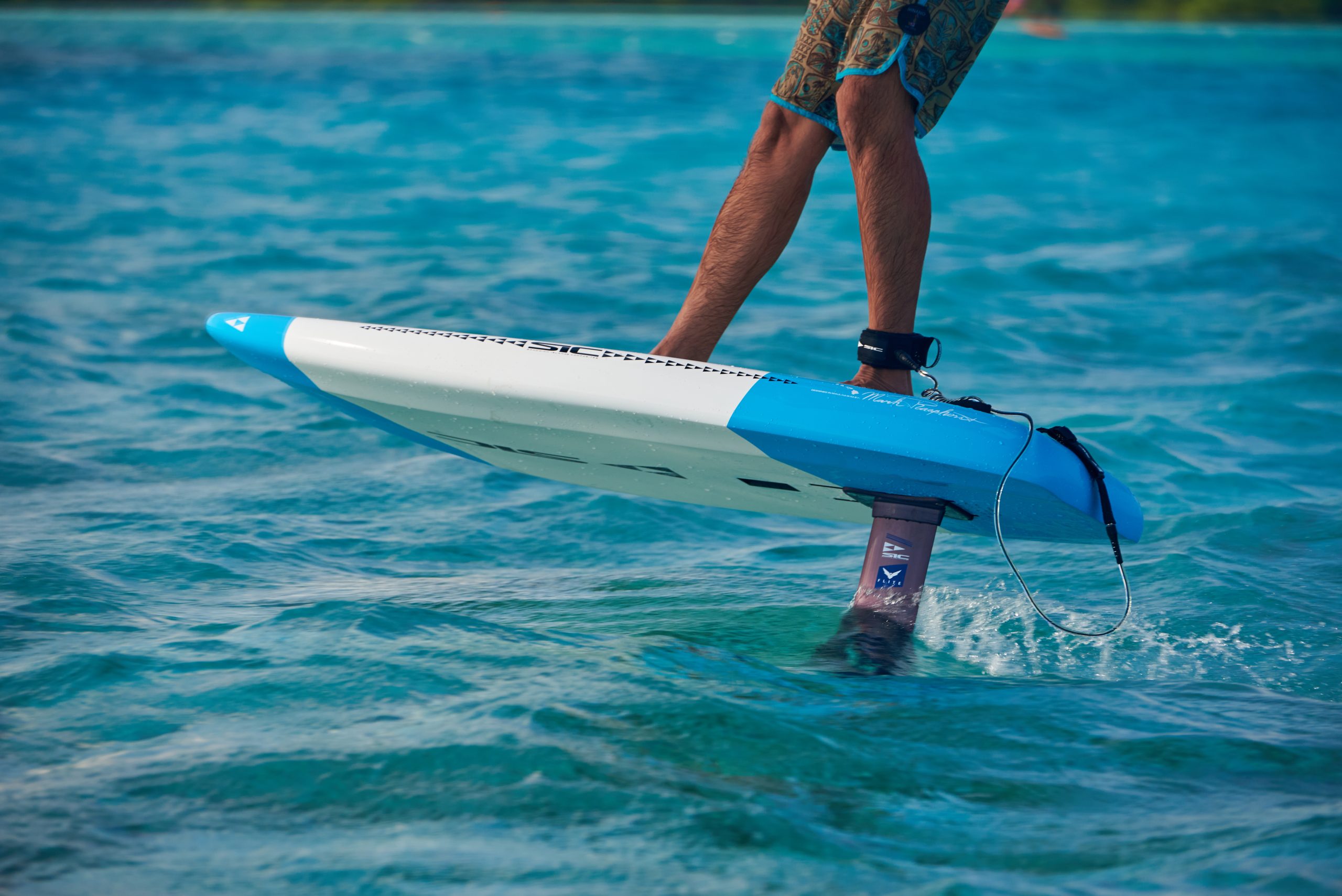 How will you support retailers to sell your 2024 foils?
SIC is pleased to announce some exciting updates to its website, including new 3D product renderings. In addition, we remain committed to keeping wind sports enthusiasts up-to-date with the latest technology information via social media and blogs and providing how-to progression and online selection assistance to new foilers. We are also proud to share fresh new images that are sure to inspire.
What's your current situation regarding stock and deliveries? What's your forecast for your 2024 foils?
Like many other wing foil players, SIC Maui has ample inventory to manage and is focused on making strategic additions that enhance versatility and performance.