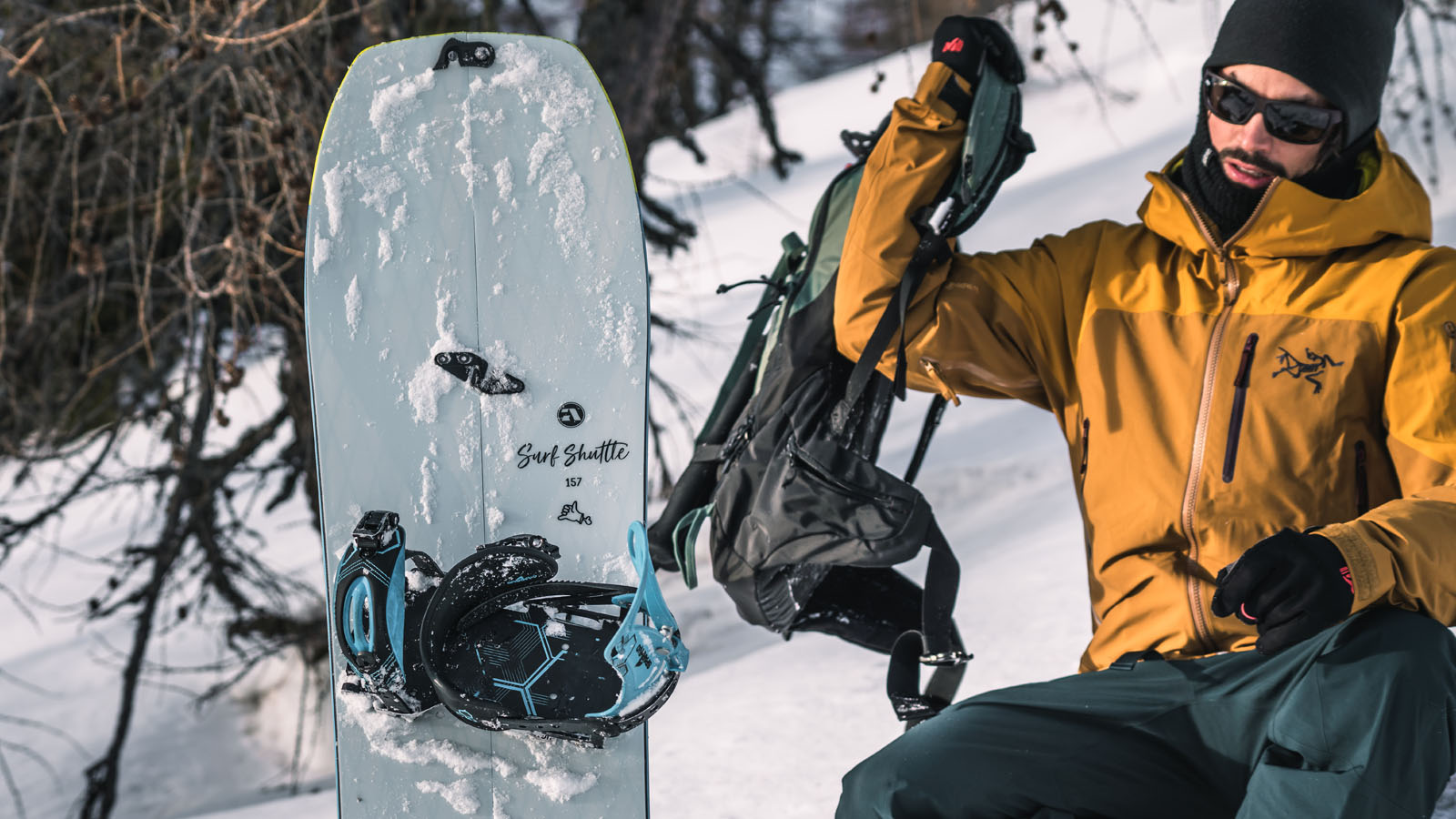 Amplid 21/22 Splitboard Hardgoods Preview
Retail Buyers Guide: Splitboard Hardgoods 21/22 Retail Buyer's Guide
Brand: Amplid
Interviewee: Peter Bauer, CEO
Please provide an overview of how 2021/22 is shaping up for your brand. Has COVID-19 affected your line? If so, please explain the changes you've made, and how you came to these decisions.
Luckily we have decided already 2 seasons ago to introduce carry-over models in the line. Initially, the request came from retailers, to avoid closeout discounts. We liked the idea because there is less pressure in RnD, and you can focus on new technologies with more time.
How much of your new line (pre-COVID) is normally dedicated to new models and artwork, and how has this changed, percentage-wise, for 21/22?
Now 30% of the range are 1-year-models, the remaining part is two years.
If you will be carrying over a larger proportion of your products than normal, how do you hope this will be received by retailers?
Retailers love it: Less discount to be made in spring, plus higher stock value in their accounting books.
If you're pressing ahead with new items, what are the top three most important products of next year's line, and why? Please refer specifically to new products here, and not just new marketing stories.
Amplid is really creating new industry standards on the splitboard side. With the Milligram and Millisurf we really set a weight benchmark already a few seasons back. Now with our "Knuckle Sandwich Construction" in the lower-priced splitboard range, we can also offer bulletproof construction for the smaller wallet.
Are you using any new materials in your hardware for 21/22? If so, what, and why?
All our Splitboards are featuring STRATOSPHERIC TOPSHEETS – a patented coating that reflects the sun avoids the top sheet to warm up and keeps the snow from getting sticky, piling up, and adding weight.
Our "playful all-mountain range" like the Paradigma or the Creamer has a new anti-vibration feature called VISCO DAMP. A viscose TPU-inlay connects the upper and lower laminate, slows down the shearing movement, and stabilizes the board's tip and tail.
We are currently experimenting with a sugarcane-based weaving, to replace carbon. Tests have been insane, but the technology is still too expensive to be able to offer aboard at a reasonable price. We may offer an early release as a limited edition perhaps during the season…
Any big advancements in functionality? Skinning, transitions, etc, as well as riding?
We added a bit of camber on our carbon Splitboards, in order to improve traction and facilitate transitions. Our surfier swallow tail Splitboards are featuring a 3D-nose concept for better floatation and smoother edge to edge feel.
Prices: Which area of the market do you primarily cater to, price-wise? Has this changed at all in recent times, or is it pretty consistent?
Amplid has been positioned between mid and high price. But we have introduced a new board range, the TICKET SERIES, to enable riders to join Amplid starting from EUR 390.
Please tell us about the dominant visual themes in your 21/22 gear, including any interesting artist collabs you have lined up.
For 21/22 we have a very strong visual tie within our board families. FUTURE SHAPE boards are very easy to be recognized, as well as our SPLITS or the PLAYFUL ALLMOUNTAIN line. It helps the retailer to display Amplid as a brand and creates additional awareness on the shop floor or in the liftline.
Most brands tell us that selling in-store is really important for splitboard gear, as it's where you can get good advice. Can this be maintained post-COVID, or will you be looking to find more customers online?
McKinsey published an interesting study, showing where COVID simply worked as a catalyzer, simply accelerating developments in society and its behaviors. The way consumption is moving towards online sales is one example that happened 10 years earlier now, due to COVID. However good advice in a "live" conversation from a knowledgeable salesperson is unbeatable!
What are your three biggest European markets for splitboard hardware?
DE, AT, CH