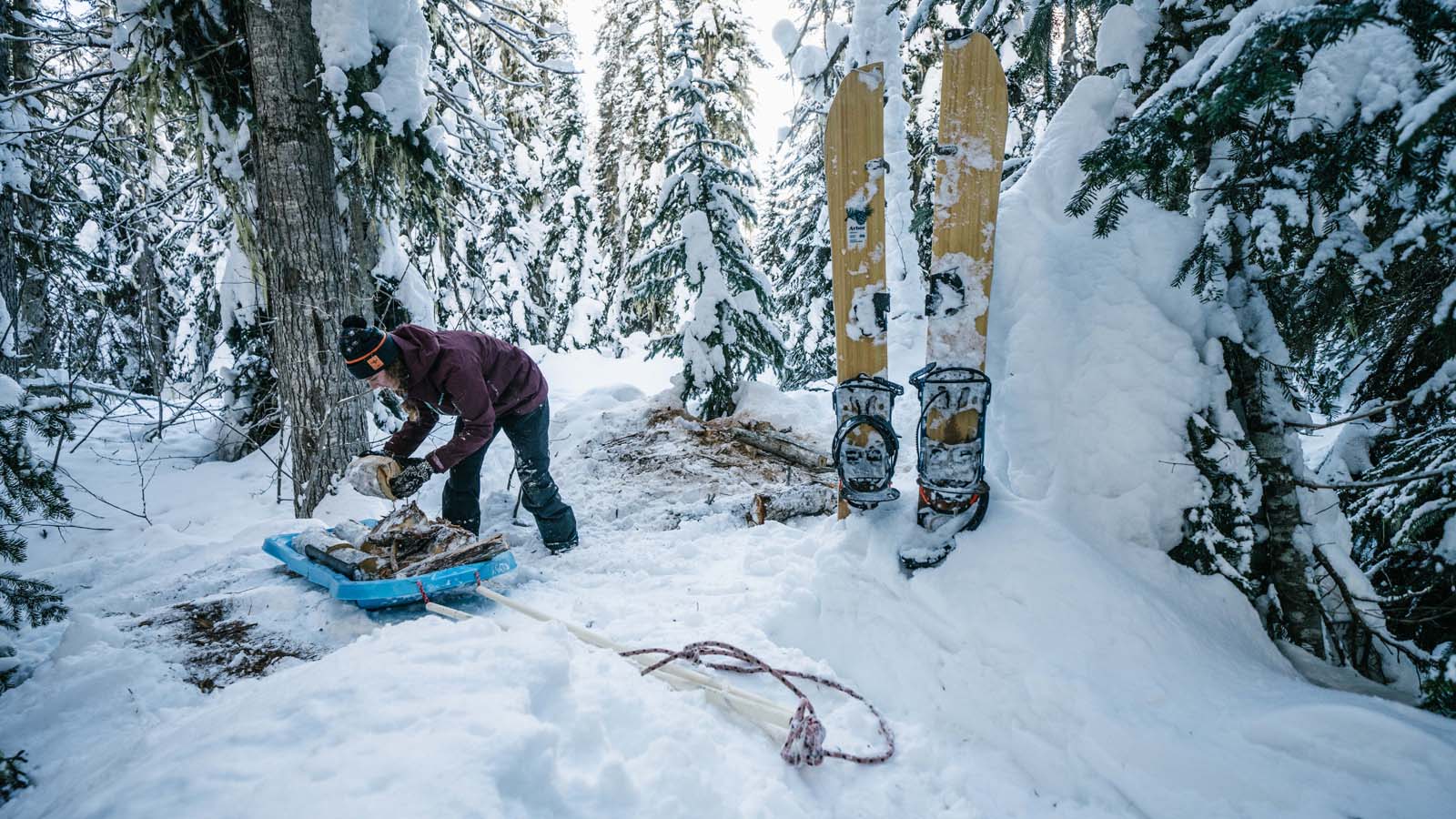 Arbor 21/22 Splitboard Hardgoods Preview
Retail Buyers Guide: Splitboard Hardgoods 21/22 Retail Buyer's Guide
Brand: Arbor
Interviewee: Chris Siebrecht, Sales and Marketing Europe
Please provide an overview of how 2021/22 is shaping up for your brand. Has COVID-19 affected your line? If so, please explain the changes you've made, and how you came to these decisions.
We have seen a constant growth of the splitboard segment in Europe throughout the last few years. COVID-19 has not immediately affected our line plan, but we see an increased demand for splitboards since there is a higher level of uncertainty regarding the question of whether resorts will be open and running for the entire season. We will be expanding the Splitboard line by offering a splitboard version of the Marie-France Roy pro model Veda. Also, and this is probably one of the most exciting parts, all splitboards will be offered in Arbor's Rise Above Plastics (R.A.P.) technology which eliminates the use of fiberglass layers on the top sheet. This doesn't only make the boards more eco-friendly, it also makes the boards lighter and therefore elevates their performance even further.
How much of your new line (pre-COVID) is normally dedicated to new models and artwork, and how has this changed, percentage-wise, for 21/22?
Arbor has pretty much followed through with the splitboard line plan and there haven't been any adjustments due to COVID-19.
If you will be carrying over a larger proportion of your products than normal, how do you hope this will be received by retailers?
Arbor has decided not to carry over any of our 20/21 splitboard models into the 21/22 season. There is a bigger portion of carry-over models for the solids, but we did not want to have too many carries over products throughout the entire line. After all, we believe it will be important to offer retailers and consumers some fresh products and drive excitement through this. So we hope this decision will be appreciated by our retailers.
If you're pressing ahead with new items, what are the top three most important products of next year's line, and why? Please refer specifically to new products here, and not just new marketing stories.
1st Veda Splitboard: Arbor has introduced the Veda, designed with Marie-France Roy (her first-ever pro model), last year and it was received really well. So the decision to offer a splitboard version of this freeride design was the next step and we are really excited to have this model in the line now. It will give female freeride enthusiasts a whole new option in our splitboarding segment as it is that first directional camber splitboard model for women that Arbor has ever offered.
2nd Swoon Splitboard: After successfully introducing a camber version of Arbor's Coda Splitboard last year, with the all-new 4 Point no Fender technology and the amazing feedback we have received for this model, it was time to apply this to the Swoon Splitboard as well. So in 21/22 female splitboarders can enjoy the ascent and descent performance of a mountain twin camber splitboard with Arbor's 4 Point no fender design.
3rd The Bryan Iguchi Pro Splitboard with Arbor's R.A.P. Technology is also something that we are super excited about. The Bryan Iguchi Pro Splitboard has been a substantial pillar of Arbor's splitboard line for a number of years now and has driven increased sales number in this segment in Europe ever since it was introduced. To have this model in the lighter and even more performance-oriented R.A.P. version is a great update on an already great model.
Are you using any new materials in your hardware for 21/22? If so, what, and why?
Arbor will be sticking to the high-quality Karakoram® hardware that has been used on all splitboard models since last year. The performance of the Karakoram® Ultra Clips is amazing which made further adjustments unnecessary.
Any big advancements in functionality? Skinning, transitions, etc, as well as riding?
As mentioned, Arbor will be switching all splitboards to the Rise Above Plastics technology which eliminates the need for fiberglass in the top sheet and makes the boards lighter and more performance-oriented. Also, Arbor will be offering pre-cut skins in 21/22 that fit the various splitboard models in the line. Next to that, the universal skin that can be adapted to any shape will also still be available.
Prices: Which area of the market do you primarily cater to, price-wise? Has this changed at all in recent times, or is it pretty consistent?
They cater to the mid to higher-priced area of the market ever since Arbor introduced splitboard models. The high quality and durability of the product, combined with the eco-friendly production methods and ingredients that are being used in all Arbor snowboards justify this price range we believe. So Arbor is being pretty consistent here.
Please tell us about the dominant visual themes in your 21/22 gear, including any interesting artist collabs you have lined up.
The art visual themes for the 21/22 line will stay true to the design language that Arbor is known for and that is an essential part of the success story. We are especially excited about the design of the new Swoon Camber Splitboard, but all splitboards in the line are true Arbor designs and offer retailers and consumers a new twist on the design language that Arbor is known for. The more matte look of the R.A.P. technology will nicely support the visual themes.
Most brands tell us that selling in-store is really important for splitboard gear, as it's where you can get good advice. Can this be maintained post-COVID, or will you be looking to find more customers online?
Online sales are a reality of the modern retail market in all product categories. So is of course true for snowboard sales as well. Nevertheless, brick and mortar retailers and specialty stores are extremely important when it comes to selling splitboard gear. After all, many consumers are still somewhat new to the world of touring and seek advice from the retailers of their trust. So we are 100% convinced that this will also be true for the post-COVID times. However, people who are very familiar with splitboarding and know exactly what they are looking for, will of course be looking for and buying new gear online as well.
What are your three biggest European markets for splitboard hardware?
Germany
Austria
BeNeLux