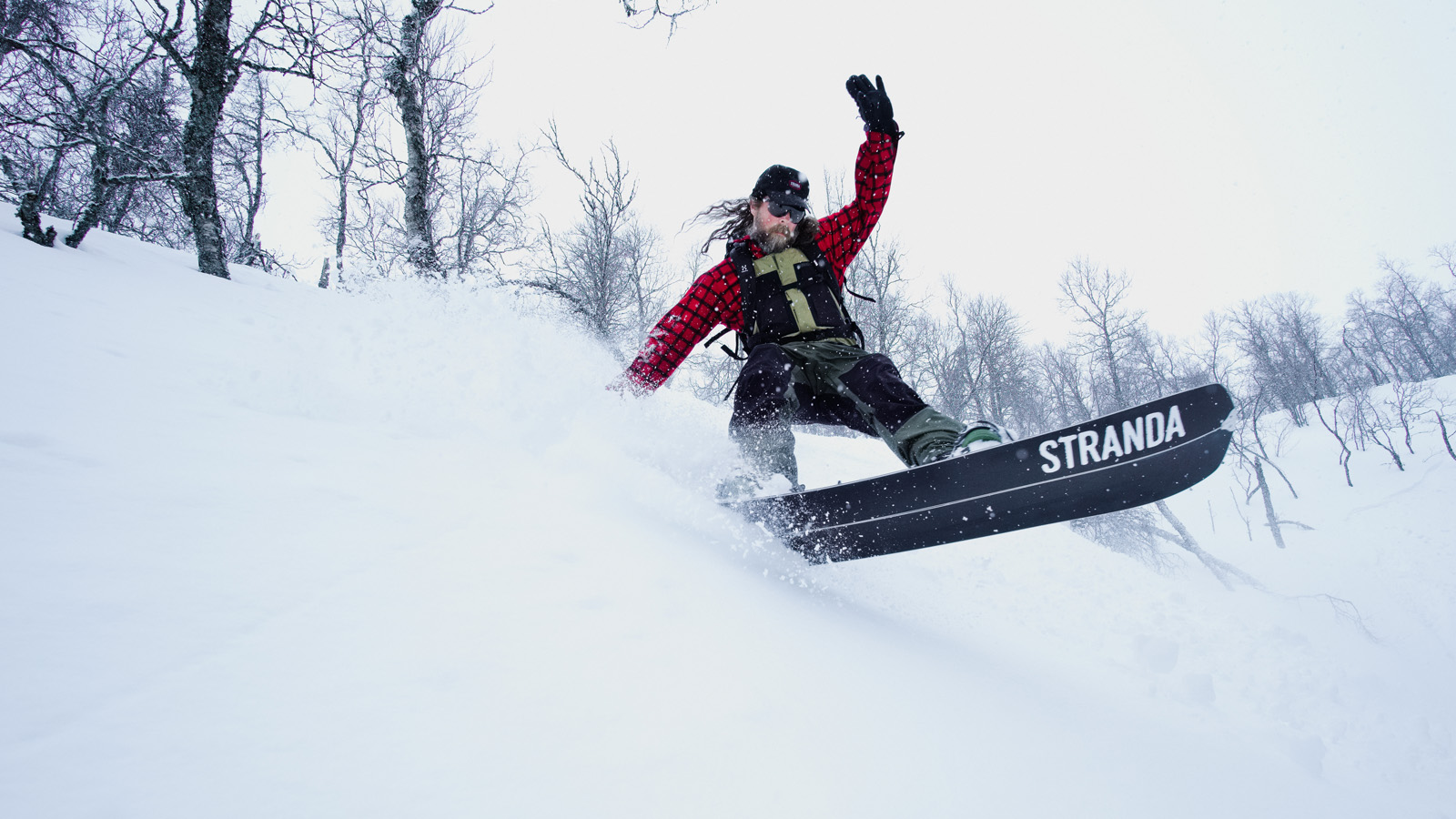 Stranda Snowboards 21/22 Splitboard Hardgoods Preview
Retail Buyers Guide: Splitboard Hardgoods 21/22 Retail Buyer's Guide
Brand: Stranda Snowboards
Interviewee: Mats Drougge, Shaper/Founder
Please provide an overview of how 2021/22 is shaping up for your brand. Has COVID-19 affected your line? If so, please explain the changes you've made, and how you came to these decisions.
So far we're moving on as planned. Adding new lengths and widths to existing shapes
How much of your new line (pre-COVID) is normally dedicated to new models and artwork, and how has this changed, percentage-wise, for 21/22?
Entering our 5th season for 21/22 we've built a solid foundation of shapes. As we focus on carry-over designs it hasn't changed our plans.
If you will be carrying over a larger proportion of your products than normal, how do you hope this will be received by retailers?
Reception is great. Our Shorty backcountry's entering its third season with the same top sheet. Still a great seller for us.
If you're pressing ahead with new items, what are the top three most important products of next year's line, and why? Please refer specifically to new products here, and not just new marketing stories.
The Descender, our directional all-mountain ripper has been received really well. We're adding more widths and lengths.
Are you using any new materials in your hardware for 21/22? If so, what, and why?
Shifted to Phantom Hercules Hooks for 20/21. Very satisfied with performance and quality.
Prices: Which area of the market do you primarily cater to, price-wise? Has this changed at all in recent times, or is it pretty consistent?
Stranda is solidly in the upper part of the splitboard market. Adding the Descender took us under the 800 Euro mark.
Please tell us about the dominant visual themes in your 21/22 gear, including any interesting artist collabs you have lined up.
Clean and surf-inspired.
Most brands tell us that selling in-store is really important for splitboard gear, as it's where you can get good advice. Can this be maintained post-COVID, or will you be looking to find more customers online?
Direct sales are needed to cover globally. We're aiming for shops specializing in splitboard and backcountry gear. But those are too few and far apart. Planning more educational material on our site and on social media channels.
What are your three biggest European markets for splitboard hardware?
Switzerland, Italy, Scandinavia.