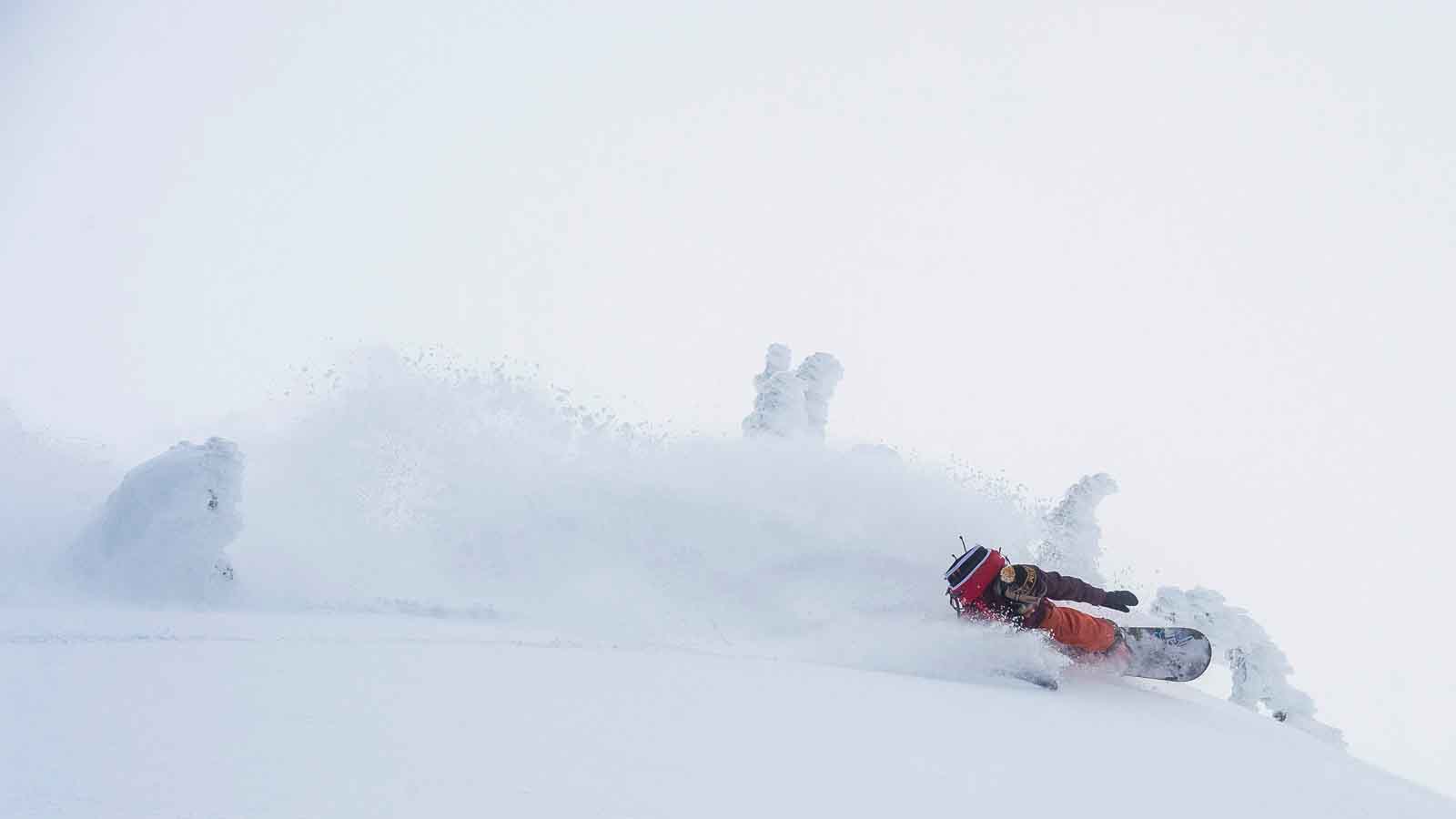 Karakoram 21/22 Splitboard Hardgoods Preview
Retail Buyers Guide: Splitboard Hardgoods 21/22 Retail Buyer's Guide
Brand: Karakoram
Interviewee: Kyle Hansen Kahn, Marketing Director
Please provide an overview of how 2021/22 is shaping up for your brand. Has COVID-19 affected your line? If so, please explain the changes you've made, and how you came to these decisions.
21/22 will be our first year producing in our new factory and headquarters in North Bend, Wa.   We're really excited to have more space to work in and the ability to grow.  We're releasing two new product categories. We would not have had the space to do these releases without the new building! Covid-19 has affected us for sure.  We've worked with our retail partners to come up with a line strategy that best suits the rapidly changing environment the pandemic has presented us with.
How much of your new line (pre-COVID) is normally dedicated to new models and artwork, and how has this changed, percentage-wise, for 21/22?
We're heavily focused on innovation and improving the performance of gear, so every year a high percentage of our line is new or has new features.  For 21/22 this continues, though with some strategies to ensure retailers do not get stuck with carryover gear that they have to sell at a discount.
If you're pressing ahead with new items, what are the top three most important products of next year's line, and why? Please refer specifically to new products here, and not just new marketing stories.
We're introducing two new board clips:
Ultraclip 2.0 and Ultraclip 3C
These clips take the Active Joining performance benefits of our current system to the next level with features that make them easier to use, easier to adjust, lighter, and stronger than ever.  It's really night and day to compare the stiffness of a modern split with Active Joining, to the slop and rattle of the passive, slip fit systems we got into the sport riding.  It used to be that if you wanted a board that was held together tightly, you had to set it up such that you'd need to jam everything together with so much friction that it would be impossible to use with even a bit of ice.  Having a system that is easy to use but also gives you a loaded, tight connection makes such a difference.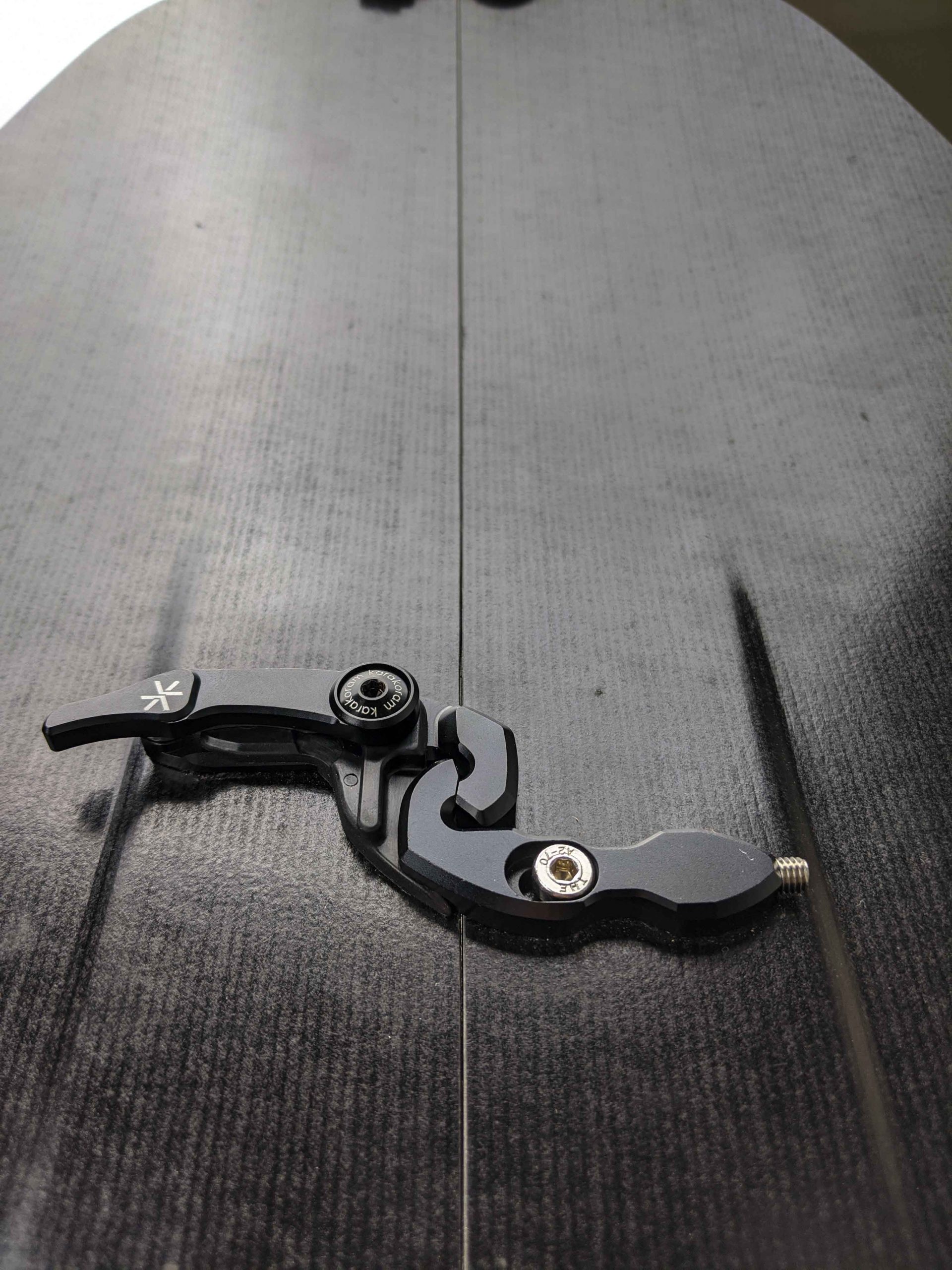 Continuum- The reason we started making splitboard bindings in the first place is that we wanted gear that felt better on the way down.  We've been obsessed with innovating technologies to improve performance and response ever since.  That's what's allowed us to make bindings that don't just look like, but actually feel like your favourite resort bindings, and respond even better. We are excited to have a binding that can bring this technology to inbounds riders as well.   Everyone at Karakoram is a lifelong snowboarder as well as dedicated splitboarders, and since we've been focused for years on making and improving splitboard bindings to respond the way inbounds riders are accustomed to, it makes sense that we've developed some technologies, like  Active Joining, Airpod straps and Asymetric Dropped Sidewalls, that solid board riders will benefit from and enjoy.
Prime X- going into the 5th year with the Prime X, we put some time into rewarding our customers with some major upgrades to the feel and efficiency of these.  There's a lot going on with them—stay tuned for more on this later this winter!
Are you using any new materials in your hardware for 21/22? If so, what, and why?
Yes, we've got good relationships with a wide network of suppliers of next-generation composites.  We've been testing quite a few new materials lately, and we're excited to announce the introduction of our new Carbon-Infused Nyolite into our line for 21/22.  Stay tuned for more on that in our catalogue!
Any big advancements in functionality? Skinning, transitions, etc, as well as riding?
Yes! We've been really happy with the performance of our Smart Skins.  Their waterproofing keeps the weight benefits working throughout the tour, and the smart glue makes using skins, normally such a pain point for many splitboarders, super easy.  We'll be announcing several performance improvements in the bindings—stay tuned for that!
We're excited to release our new risers, which are very fast to use with even just the basket of your pole.  We've been putting them through the wringer with extensive wear testing, and we're really excited to share the results!
The new clips are a major step forward.  The increased leverage of the Ultraclip 3C makes for the tightest connection yet, and the adjustability improvements make a big difference in maintaining performance, even as your split ages.
Prices: Which area of the market do you primarily cater to, price-wise? Has this changed at all in recent times, or is it pretty consistent?
We put a heavy focus on the premium customers looking for top tier technology and quality.  We've been able to use the technology we develop there to leverage making performance gear more accessible for all splitboarders, and with that, we've been consistently growing our customer base into more and more market segments. The Connect quiver package plus split kit was a great example of that.  The customer gets a set of snowboard bindings and a set of splitboard bindings for a price that would be competitive for just the split portion.  The great part is that even though this is a package that gives a lot of value, the way the bindings ride isn't just passable- it's top-level riding performance.  Even when we go to a new price point, our brand philosophy has been to make sure there are real performance benefits to the customer that make it worth whatever the price tag is.
We're continuing that approach this year- leveraging the performance improvements that come from focusing on building the best gear to make performance gear more accessible at all price points.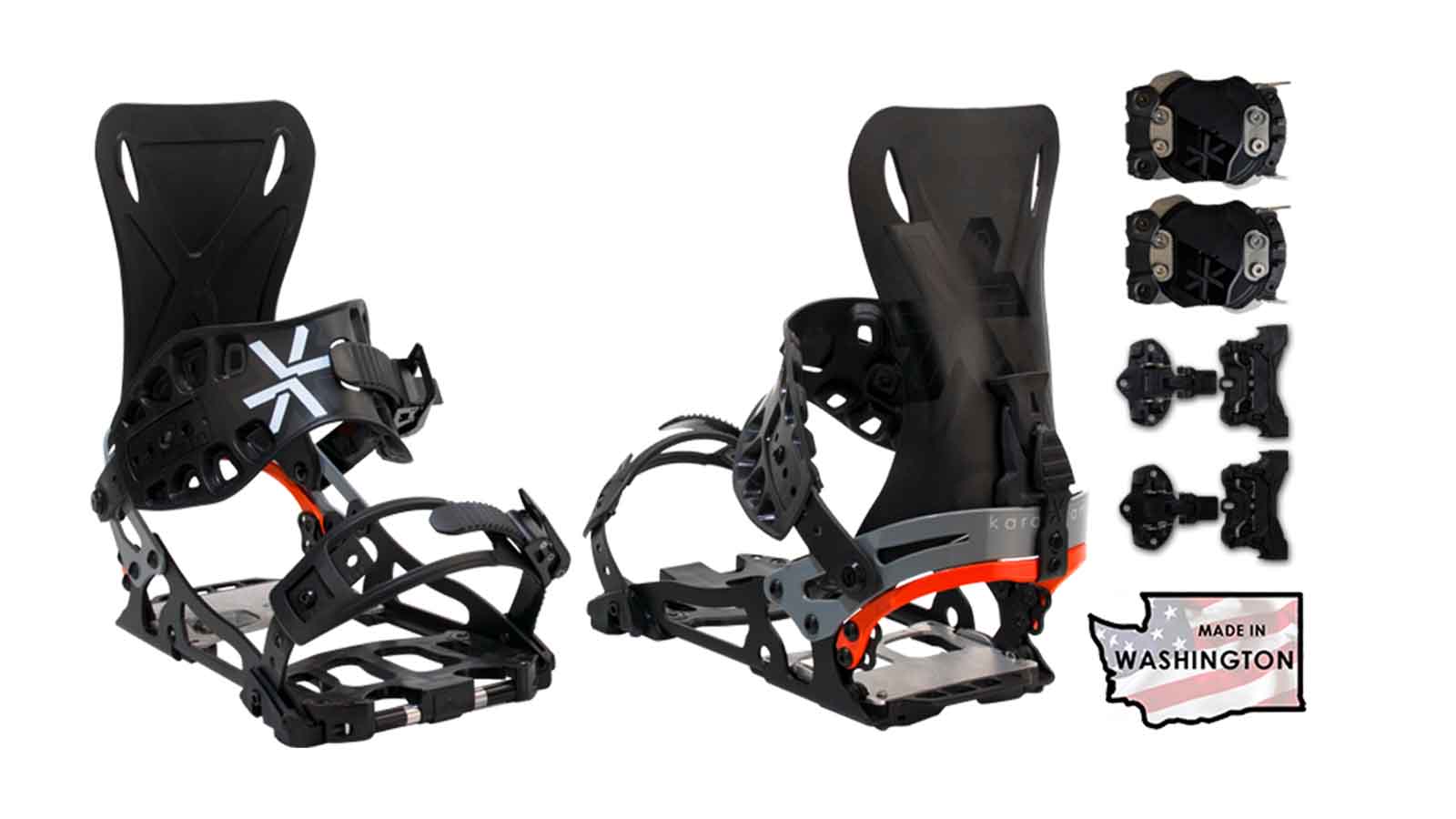 Please tell us about the dominant visual themes in your 21/22 gear, including any interesting artist collabs you have lined up.
We did a limited run collab with local Pacific Northwest snowboarder and artist Jay Hergert for the release of the Continuum.  Jay is a true snowboarder's snowboarder.  He's spent his life chasing time on his board in the snow.  That love for the mountains definitely comes through in his artwork.  See more from him on his insta @mountainsinthebackyard
Most brands tell us that selling in-store is really important for splitboard gear, as it's where you can get good advice. Can this be maintained post-COVID, or will you be looking to find more customers online?
Person to person connection is really important.  Finding ways to do this that are safe and encourage the local community will be key, and I think local small shops should still have a big place doing that.  Certainly, this pandemic has shown us that we can get creative and make things work.   Drive-in movie premieres, outdoor distanced events, partnering with local SAR/forecasting groups to make (Covid safe) educational events happen, and participating in and creating local backcountry groups are all things I've been really impressed by.  Small shops are vital in their role as community hubs.  While that may look different for a while moving forward, I think that the need for local community organization will always have a place in snowboarding.