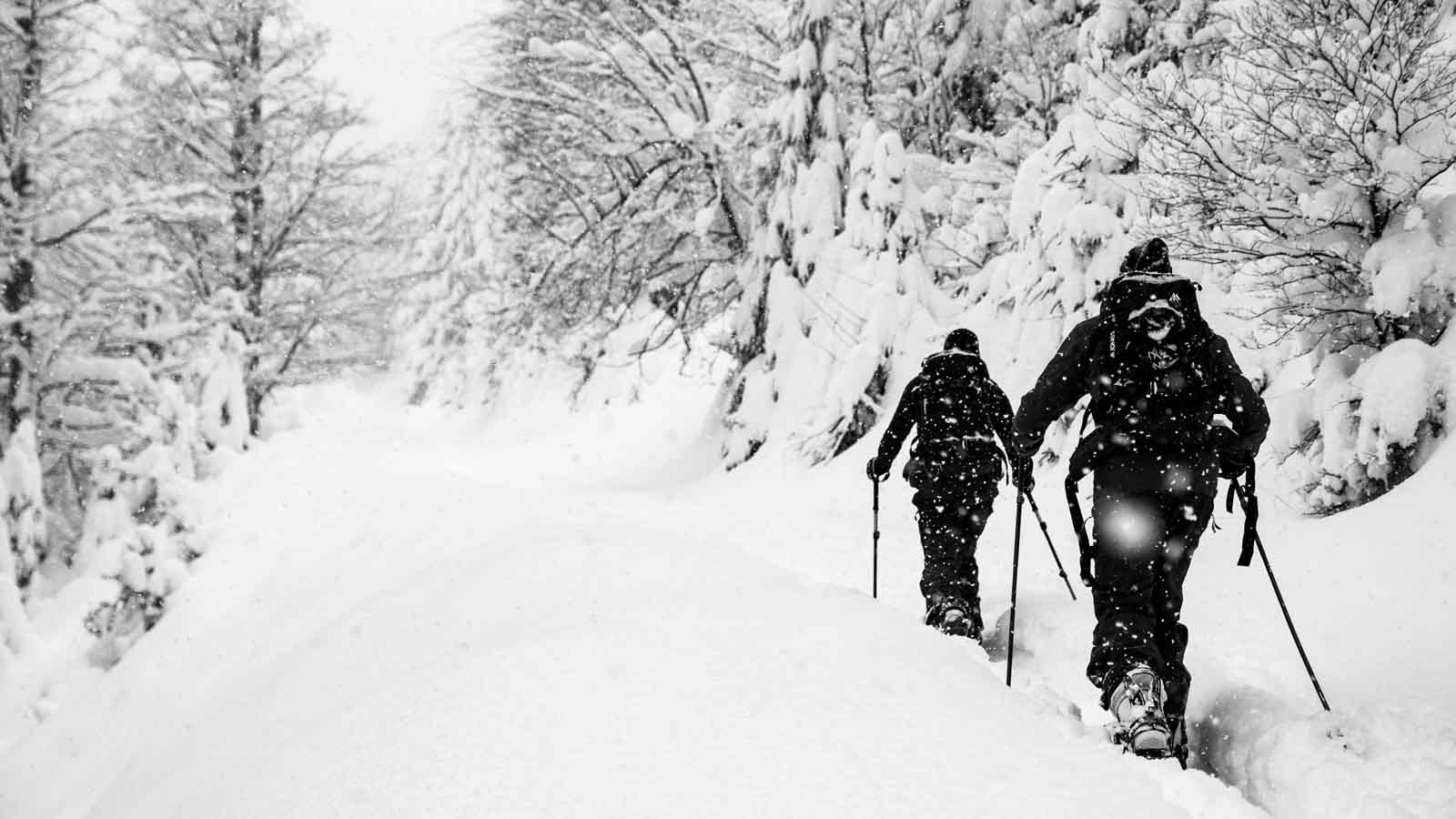 Gara 21/22 Splitboard Hardgoods Preview
Retail Buyers Guide: Splitboard Hardgoods 21/22 Retail Buyer's Guide
Brand: Gara Split
Interviewee: Owner
Please provide an overview of how 2021/22 is shaping up for your brand. Has COVID-19 affected your line? If so, please explain the changes you've made, and how you came to these decisions.
I simplify my collection and again move the model. As a Splitboard company, the first wave of COVID hit us in the main season. In the beginning, we didn't know how to deal with it, but we got used to the situation and the strict restriction from the government, moving to a softer version, we started to have a quite big demand for Splitboards. People after two weeks at home needed to go out, but everything was close, so they do it on their own. Some use their own splitboard, while some go with their close friends who try splitboarding for the first time. This I believe generated actual demand for splitboarding in the fall.
Regarding collection, we are not a fashion company, we are not a wholesale company, we work with riders, customers, so I constantly improve my boards.
So, I am staying with 3 lines of the splitboards in three variations of the technology.
What I did for 2021 even more diversified model. Safari is softer, more playful, more powder oriented splitboard. Enduro stays in middle like a versatile board, for everyday use, by choosing technology X, H, C you will fine-tune your boards to how you will your board use. On the opposite side of the Safari sits Ranger. Ranger has a new shape of nose and tail, is even stiffer, coming only in top construction, like full carbon board. This is the ultimate splitboard for touring, no compromise.
How much of your new line (pre-COVID) is normally dedicated to new models and artwork, and how has this changed, percentage-wise, for 21/22?
I didn't change any approach. I do what customers ask me and what I like.
We decided a year ago to simplify the design, Gara customers don't follow the design, but they follow our story and Gara boards themselves. We try to be as close to them as possible.
If you will be carrying over a larger proportion of your products than normal, how do you hope this will be received by retailers?
We stopped changing lines from year to year a few season ago, so nothing has changed apart from we add specific sizes.
Why change something that works very well! I revolutionise the boards more and concentrate on details in constructions and production.
If you're pressing ahead with new items, what are the top three most important products of next year's line, and why? Please refer specifically to new products here, and not just new marketing stories.
I am playing with the core and try to do more balanced boards. I changed a little bit of the profile in order to correspond more with new the shape of core. On the first look, the screws have disappeared. I started to use 3D moulds so, I was able to do pockets for inserts for hooks. I don't want to just do a thicker core on the nose and tail, which effect stiffness of the nose and tail, to accommodate small inserts for hooks, so I have to move in production for 3D moulds. So no more screws on the base.
All boards get holes on the nose and tail for Z hooks nose and tail fix for skins. This is a small thing that helps a lot.
Are you using any new materials in your hardware for 21/22? If so, what, and why?
Yes, Forget carbon stringers, new Dynnema reinforcements.
Any big advancements in functionality? Skinning, transitions, etc, as well as riding?
As I said, I am very happy with holes on the nose for Z hooks for the skins, as you can assemble splitboards even with the skins or opposite.
No screws on the base help to grind the board, so some customers can finally put their own structure on the base and when you are waxing the board you don't hit any more screws by iron.
Dynnema helps to prevent the top sheet dent from binding.
All boards have brush taught top foil, which with the white colour helps to prevent snow on the top sheet. I have this foil on one model already for two years and the difference is huge, so I use it for all models. As you can see, this is not a revolution, but an evolution to fine tune my boards.
Prices: Which area of the market do you primarily cater to, price-wise? Has this changed at all in recent times, or is it pretty consistent?
I am still at the same, from 599 to 799 by technology. Every year everything from raw material to workers costs more, but I am still staying with this price structure.
Please tell us about the dominant visual themes in your 21/22 gear, including any interesting artist collabs you have lined up
I have completely moved to black & white. White, because this colour works on snow, it does not get warm in the sun, which has a side effect, that the snow is not freezing on the top sheet. The black is actually the carbon that goes through the transparent top sheet. Sometimes we do LTD colours like it has  Enduro snowboard H.
Most brands tell us that selling in store is really important for splitboard gear, as it's where you can get good advice. Can this be maintained post-COVID, or will you be looking to find more customers online?
Stores are important, but honestly, it is hard to find a proper one that is about gear, technology, progress and about the customer.
And it isn't about kind of custom serves, ship parcel same day ect, but for me is more about help, when something is broken or doesn't fit, we need to fix it.
Sad thing is, that this kind of store, because of their fundamentals, there is very low profits when the market shakes and so it is killing them. Lets hope, that some will survive.
But with regards to your question, I understand for big brands is important
What are your three biggest European markets for splitboard hardware?
Czech, Slovakia, Austria