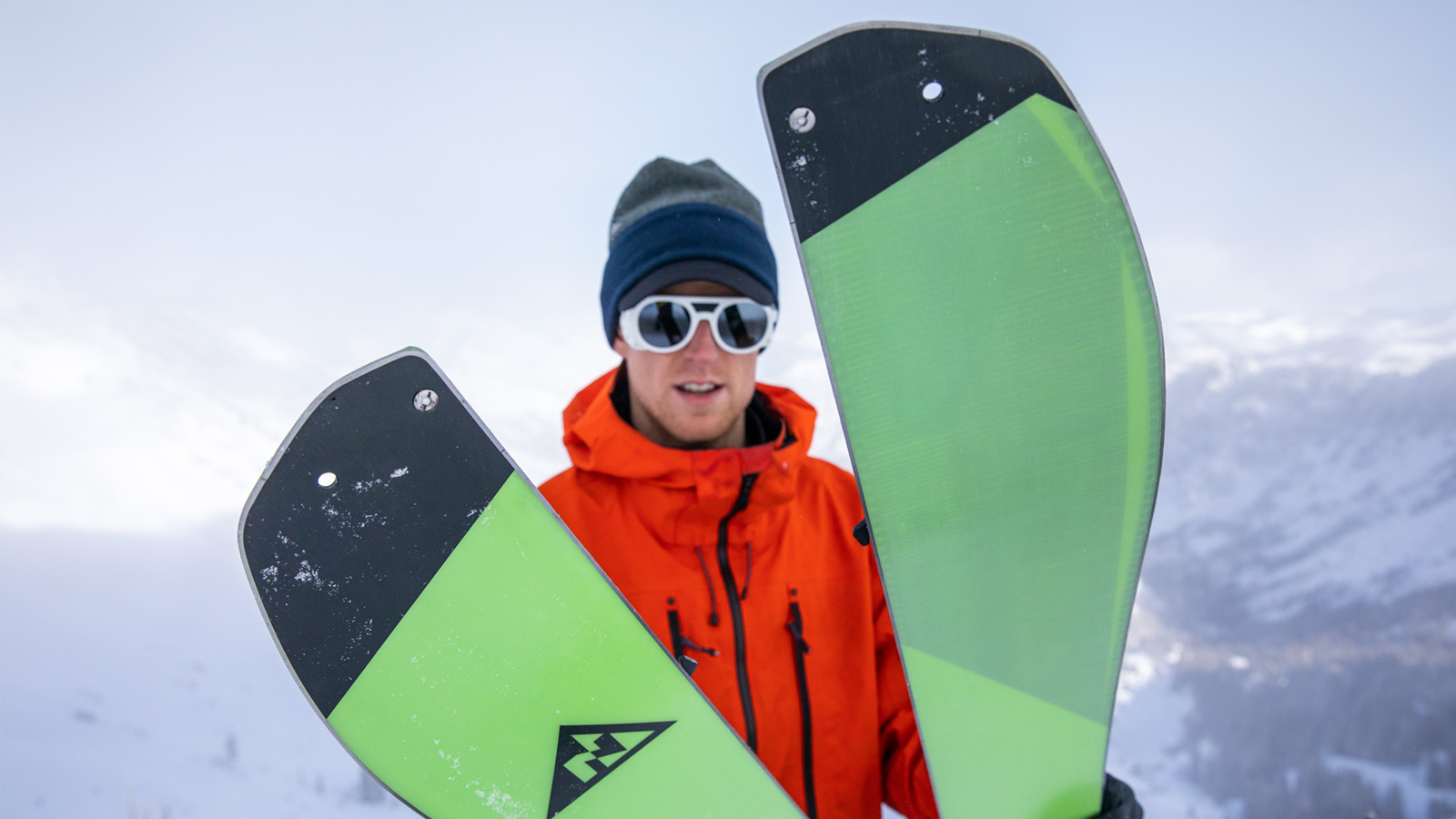 Nitro 21/22 Splitboard Hardgoods Preview
Retail Buyers Guide: Splitboard Hardgoods 21/22 Retail Buyer's Guide
Brand: Nitro
Interviewee: Florian Lang, Product Development
Please provide an overview of how 2021/22 is shaping up for your brand. Has COVID-19 affected your line? If so, please explain the changes you've made, and how you came to these decisions.
With our current development timing, we had finished most new models and all updates before travel restrictions hit and budgets needed to be planned more carefully. So our line is about 95% of what it was going to be anyway.
How much of your new line (pre-COVID) is normally dedicated to new models and artwork, and how has this changed, percentage-wise, for 21/22?
We add new models and features where we see the potential. COVID had no impact on the way we shaped our splitboarding program
If you will be carrying over a larger proportion of your products than normal, how do you hope this will be received by retailers?
We have decided to carry forward the graphics of our DOPPELGANGER, NOMAD, and VOLTA boards, which is giving our distributors and retailers more planning flexibility in a year where splitboarding will see a lot of growth and product availability will be critical.
 If you're pressing ahead with new items, what are the top three most important products of next year's line, and why? Please refer specifically to new products here, and not just new marketing stories.
The most exciting new boot model for 21/22 will be the SKYLAB, a hybrid boot bridging the gap between our Team and Incline models. The SKYLAB is our lightest splitboarding boot and is made using innovative 3D knitting technology: The entire bottom part of the boot is made from one piece, improving waterproofing and reducing weight. Key features as our Hike'n'Ride construction and welded lower reinforcements against binding and crampon abrasion make it perfectly suited for splitboarding, while a traditional sole prevents toe and heel drag in any riding situation. The SKYLAB is definitely one of our most well-rounded boots.
We have added a new SLASH pow board to the Quiver line last year and it took another year to fine-tune the split version which will become available on 21/22. The SLASH SPLIT rounds up our Splitboard offering, adding a wider board with lots of float and maneuverability to the line. This board is targeted at snowboarding enthusiasts who don't mind the extra width on the way up, knowing they will be more than rewarded on the way down.
The new 132cm MINIGANGER is a youth split board, lightweight and nimble, fitted with skins and a size small Spark binding. Your outdoor moments get even better when you can share them with the next generation.
For bindings we are continuing our partnership with SPARK R&D. The VERTICAL splitbinding is built on the T1 base chassis with Nitro specific parts and features like our cable reinforced ratchet straps and connectors for ultimate strength and reliability. Our custom-designed highback provides the option to use the third strap for more stability when traversing. The VERTICAL features the ÜBERGRIP toe strap by VIBRAM and EVA base padding and is available with standard or canted Pucks as well as crampons from Spark R&D.
A newly designed lightweight, splitboard specific backpack, the SPLITPACK 30, and 4-piece-foldable poles are rounding off our split gear offering for 21/22
Are you using any new materials in your hardware for 21/22? If so, what, and why?
The SKYLAB's 3D knitted shell construction on boots as described above.
Any big advancements in functionality? Skinning, transitions, etc, as well as riding?
To avoid confusion on what skins are fitting on which board, we offer pre-cut, custom-fitted skins specific for each model and board size in the line. Produced by KOHLA in the Austrian Alps, all skins are set up with metal tip and tail hooks and mount in just seconds and are marked on the straight edge for easier orientation. PEAK skins for NOMAD and VOLTA boards deliver the best bang for the buck while VERTICAL skins for SLASH, SQUASH, and DOPPELGANGER feature Kohla's new FIBER-SEAL and SMART-GLUE technologies combined in a 65/35 Mohair mix.
Prices: Which area of the market do you primarily cater to, price-wise? Has this changed at all in recent times, or is it pretty consistent?
Nitro offers a well-rounded and profound line of splitboards ranging from what is probably the most affordable splitboard in the market, the NOMAD and its female counterpart the VOLTA, to powder oriented shapes like SLASH and SQUASH to our high-alpine board the DOPPELGANGER with its high-end dura-light carbon construction.
Please tell us about the dominant visual themes in your 21/22 gear, including any interesting artist collabs you have lined up.
Graphics are a secondary thought to the pure performance features of splitboarding equipment.
Most brands tell us that selling in-store is really important for splitboard gear, as it's where you can get good advice. Can this be maintained post-COVID, or will you be looking to find more customers online?
The complexity of splitboard gear and the variety of products available make it necessary to have a knowledgeable sales staff guiding a customer through the jungle of products. While the majority of online shops have stepped up the game with product finders, tests events and articles, setup instructions, and FAQs in general, nothing beats an experienced salesperson who's been riding and testing the gear first hand before they recommend it.
What are your three biggest European markets for splitboard hardware?
SWITZERLAND/GERMANY/FRANCE