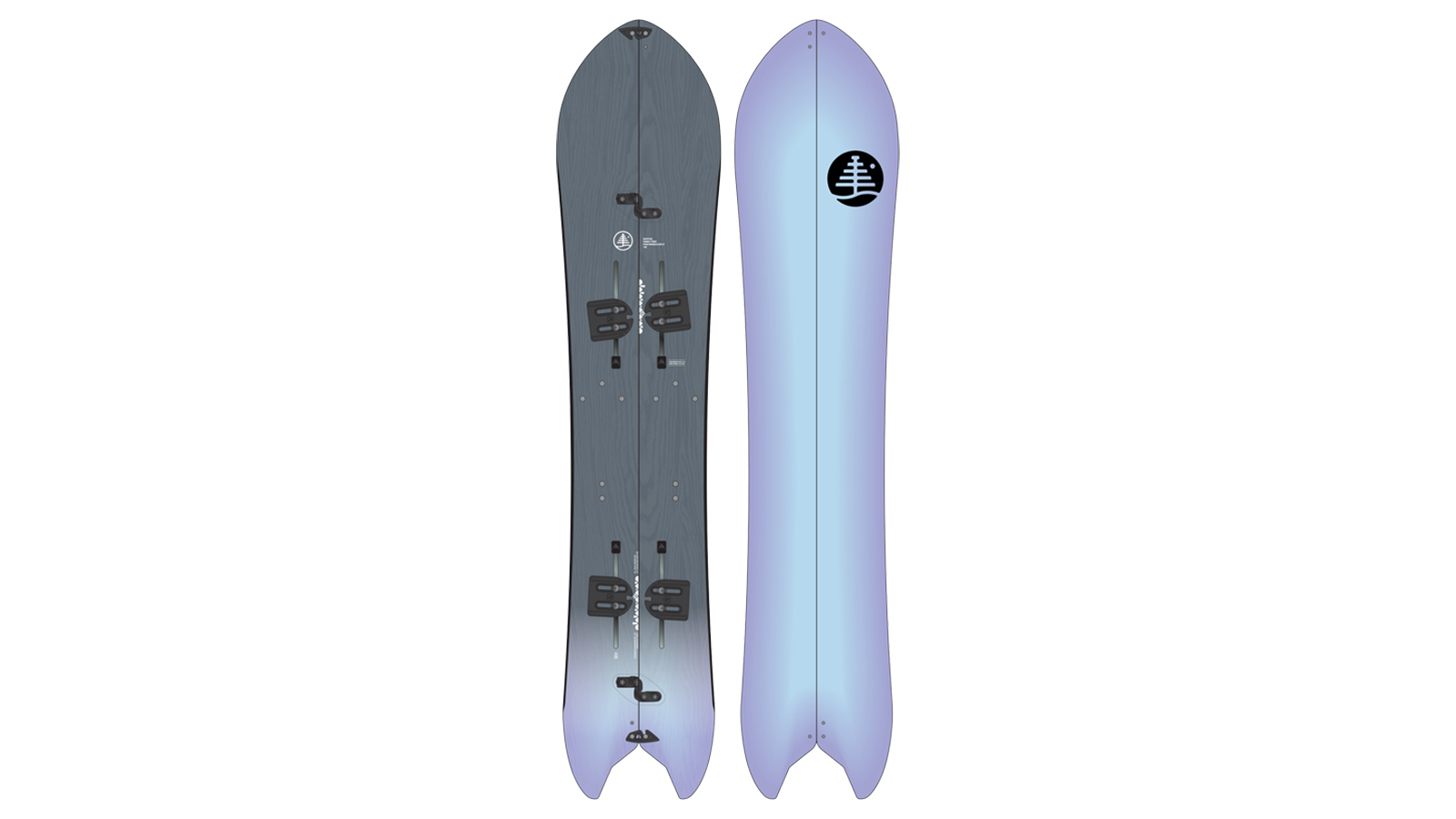 Burton 21/22 Splitboard Hardgoods Preview
Retail Buyers Guide: Splitboard Hardgoods 21/22 Retail Buyer's Guide
Brand: Burton
Interviewee: Lesley Betts, Senior Product Line Merchandiser and Jan Grimm, Hardgoods Specialist
Please provide an overview of how 2021/22 is shaping up for your brand. Has COVID-19 affected your line? If so, please explain the changes you've made, and how you came to these decisions.
COVID19 has forced a lot of brands within our industry (and other industries) to rethink how they are approaching product development. We worked towards the right balance of offense and defense, still focusing on providing new and exciting products while maintaining strength and consistency in key parts of the line. You'll see more Carry-Over throughout W22, a way to support our business without having to discount key products. 
We also see a surge in need for splitboarding gear as the season approaches – with the uncertainty of the resorts at full capacity, riders will be looking for a way to get outside and get after it. Splitboarding is the solution!
How much of your new line (pre-COVID) is normally dedicated to new models and artwork, and how has this changed, percentage-wise, for 21/22?
In Boards specifically, we only made the decision to carry-over our entry pricepoint models as a way to support retailers with a longer selling period on the product.
 If you will be carrying over a larger proportion of your products than normal, how do you hope this will be received by retailers?
This will give retailers strength in their current W21 product being able to carry-forward to the following season, without the worry of liquidation.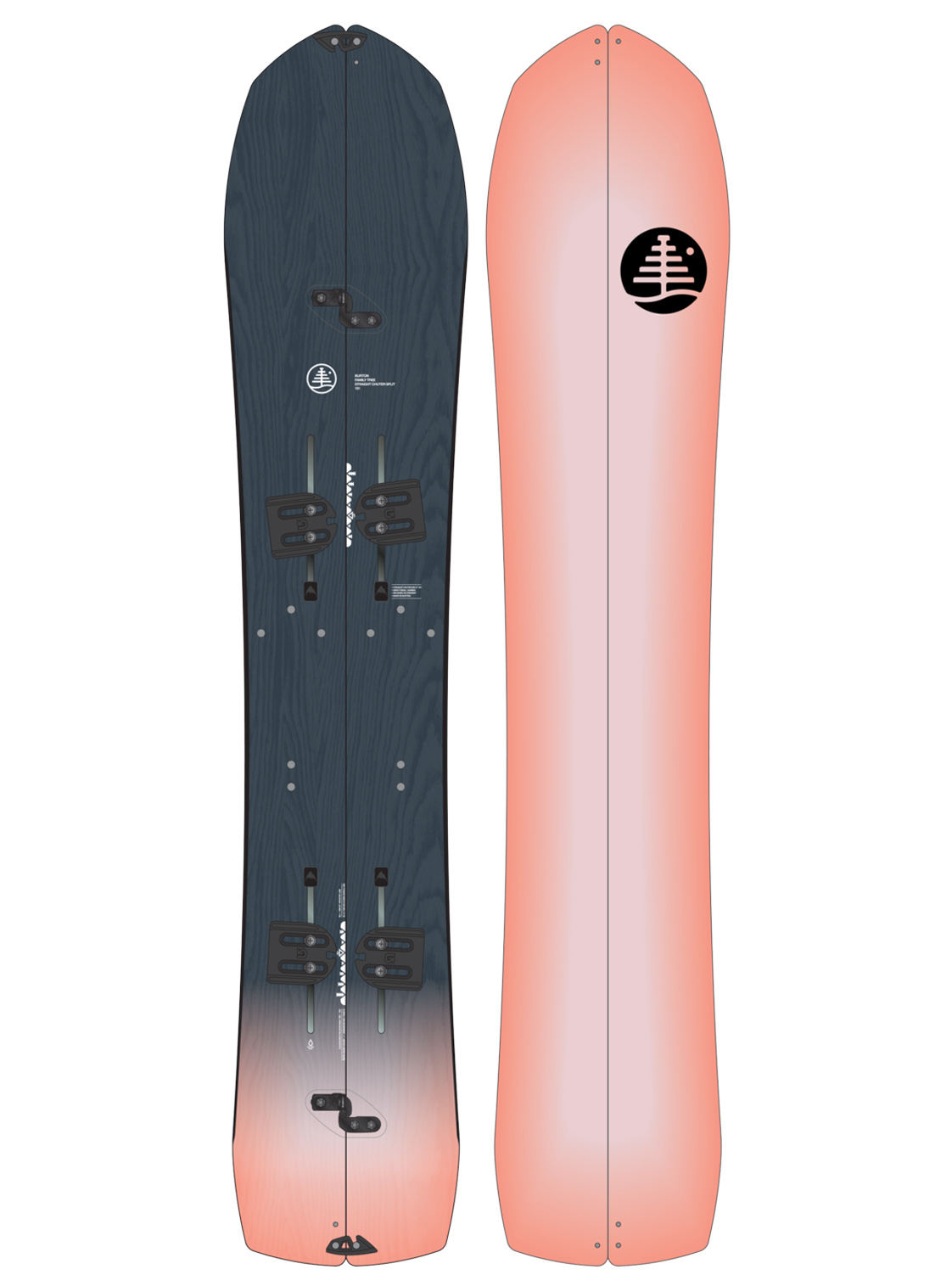 If you're pressing ahead with new items, what are the top three most important products of next year's line, and why? Please refer specifically to new products here, and not just new marketing stories
Our splitboarding offering continues to focus on building equity and consistency, bringing all the W21 model offerings back into W22 (with updated graphics). Major changes we focused on in W21 included removing genders from our Family Tree offering, having sizes range from 142 to 170 in the solid board offerings, making a line that is inclusive to ALL.  We also focused on matching our splitboard offerings to inline models. Creating a more consistent and clear line. For W22 we continue to bring in new and exciting solid models to our Family Tree, including a brand new Wide All-Mountain ripper the Show-Stopper, and a new Surfy playful board called the Wave Tracer. We also brought back a previous season favorite, the Leader Board which is focused on technical big mountain riding – and accompanied the Leader Board with a split offering. This is geared towards more technical mountaineering style splitboarding – with a mellow sidecut for procedural control and materials that are able to absorb big jumps and drops.
We also have a really exciting new model in our mainline, called the Blossom. A beautifully simple shape geared around creativity and fun with the line of team riders supporting this model and the personality-filled fun, love, and irreverence featured in the graphic. The artwork was done by Burton Team Rider and artist Niels Schack.
Are you using any new materials in your hardware for 21/22? If so, what, and why?
We continue to partner with the best brands when it comes to splitboarding gear – both with Spark in our Hitchhiker Binding offering and the Karakoram in our closure hardware.
 Prices: Which area of the market do you primarily cater to, price-wise? Has this changed at all in recent times, or is it pretty consistent?
Pricing on our splitboards continues to stay true to the W21 season, with no increases. We do however know there is a need for more entry to splitboarding, which is why we have focused on a splitboard package to be featured on Burton.com – which is inclusive of Splitboard, Binding, Poles, and Skins.
Please tell us about the dominant visual themes in your 21/22 gear, including any interesting artist collabs you have lined up.
In our Family Tree collection, we continue to let the premium ride and performance speak for themselves. Our goal is to create a beautiful piece of artwork under your feet that doesn't take away from the intended purpose. You'll see varying shades of grey wood grain throughout the line, making it one big collection!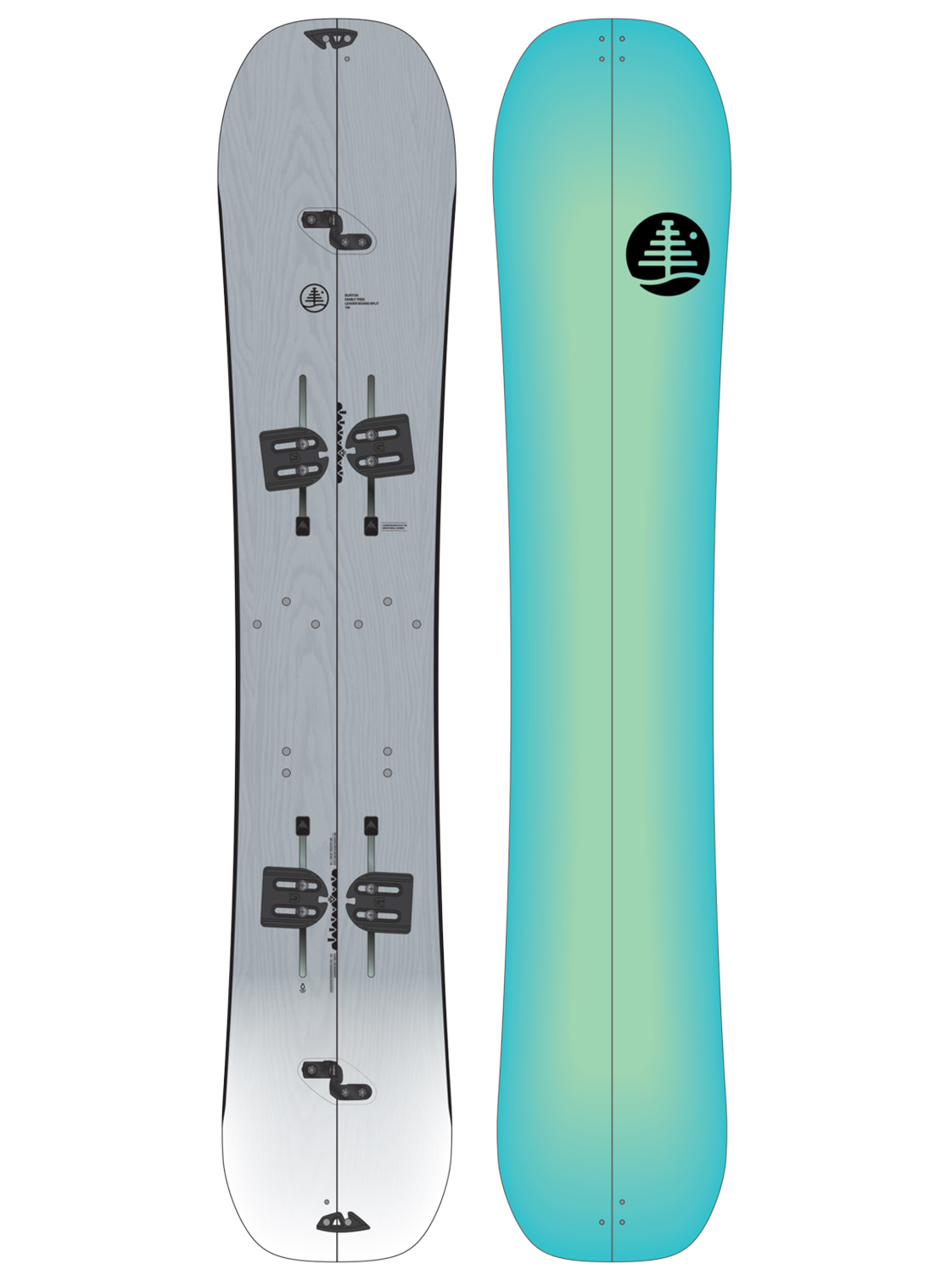 Most brands tell us that selling in-store is really important for splitboard gear, as it's where you can get good advice. Can this be maintained post-COVID, or will you be looking to find more customers online?
To get started in Splitboarding you need quite some product knowledge as a consumer before you can go after it. Get the right Board, Bindings, Skins, Poles, cut the Skins, etc. This can be an entry barrier for the consumers especially when they have to buy online and can't get proper in-person advice due to the current situation.
Our goal is to lower these entry barriers and a great step in this direction is the aforementioned Splitboard Package which brings you the whole package of Board, Bindings, Precut (!) Skins, and Poles. The consumer doesn't have to worry as much about the setup configuration and has more time to get educated about the backcountry and to actually get out there and ride.
 What are your three biggest European markets for splitboard hardware?
We see growth in Splitboarding gear throughout the European countries. Big markets like Germany, France, and Italy, but also countries outside of the Alps like Norway are big and important markets for Splitboarding.