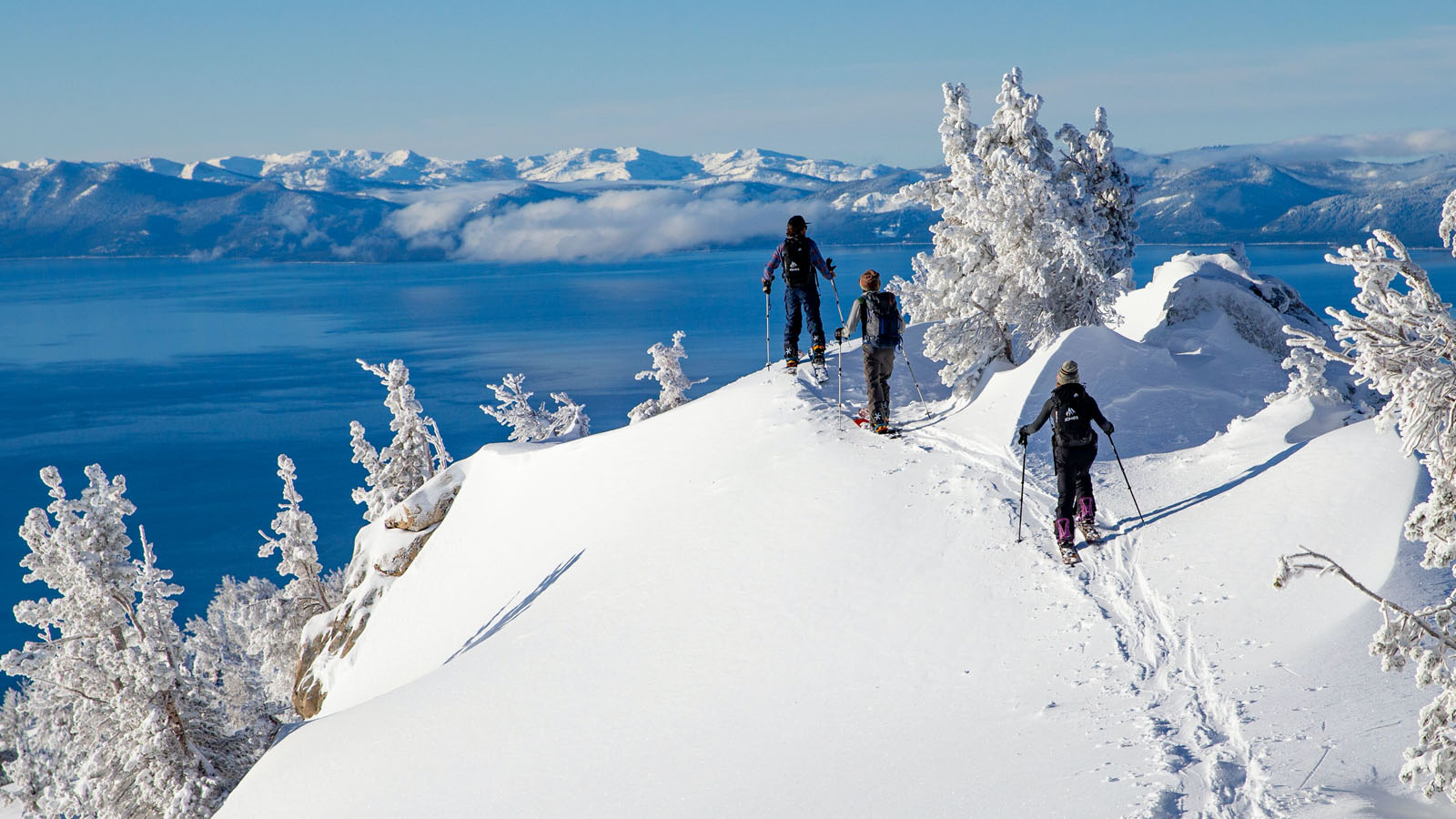 Jones 21/22 Splitboard Hardgoods Preview
Retail Buyers Guide: Splitboard Hardgoods 21/22 Retail Buyer's Guide
Brand: JONES
Interviewee: Seth Lightcap, Global Marketing Manager
Please provide an overview of how 2021/22 is shaping up for your brand. Has COVID-19 affected your line? If so, please explain the changes you've made, and how you came to these decisions.
COVID-19 did slightly affect the Jones splitboard line. We had just overhauled the line for 20/21 so plans for 21/22 were for only minor upgrades. We decided to hold off on a few of those upgrades and make a few models almost carryover models. We ended up changing split clips on all the boards so technically none of the models are true carryovers
How much of your new line (pre-COVID) is normally dedicated to new models and artwork, and how has this changed, percentage-wise, for 21/22?
We do not have any new split models for 21/22. Four models will feature new graphics the same as previous.
If you will be carrying over a larger proportion of your products than normal, how do you hope this will be received by retailers?
We will be carrying over a few more boards than usual. The entire Jones surf series is carryover including the Storm Chaser Split and the Mind Expander Split. The Solution, Women's Solution, and Youth Solution will also be carrying over aside from upgraded clips. We think retailers will be understanding and enthusiastic about the carryovers as it gives them more time to sell our splits in case 21/22 is another tough year for snowboard retail.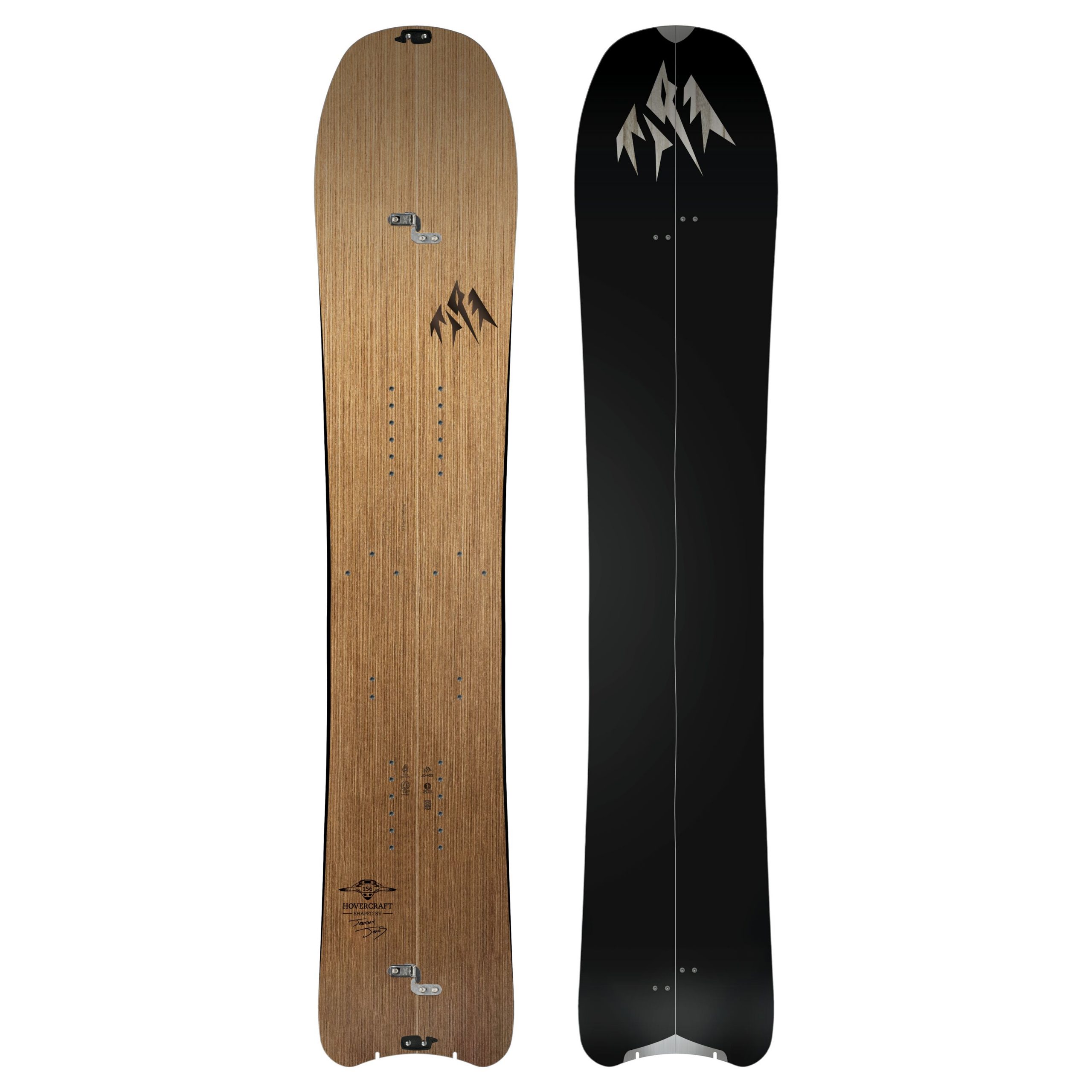 If you're pressing ahead with new items, what are the top three most important products of next year's line, and why? Please refer specifically to new products here, and not just new marketing stories.
We will continue to highlight the revolutionary 3d Contour bases on our splitboards. 3D Contour bases make splits glide super fast going up or down. We are the only major manufacturer to feature 3D Contour Bases on our splits.
Are you using any new materials in your hardware for 21/22? If so, what, and why?
We are using a composite material called Koroyd in the wood core of the Ultracraft Split. Koroyd is the lightest, dampest core material we've ever tested. Koroyd absorbs vibrations and adds response at a fraction of the weight which enhances control and confidence. It's also not affected by temperature and will absorb chatter, rebound, and return to form down to -50 C.
We have also upgraded all the split clips on the Jones splitboard line. The Hovercraft, Mountain twin, Explorer, and Dream Catcher splits have been upgraded to Karakoram Ultra 1.0 clips. The Solution, women's solution, Storm Chaser Split, and Mind expander split will now feature the new Karakoram Ultra 2.0 clips and the Ultracraft and Ultra Solution will now feature the Jones exclusive, Karakoram Ultra 3C clips. The all-new Karakoram Ultra Clips 3C uses a three-point tension system that is lighter weight yet offers a more powerful connection than any Karakoarm split clip yet. They are also adjustable so you can maintain even compression as your splitboard ages. We are the only manufacturer using Ultra 3C clips for 21/22.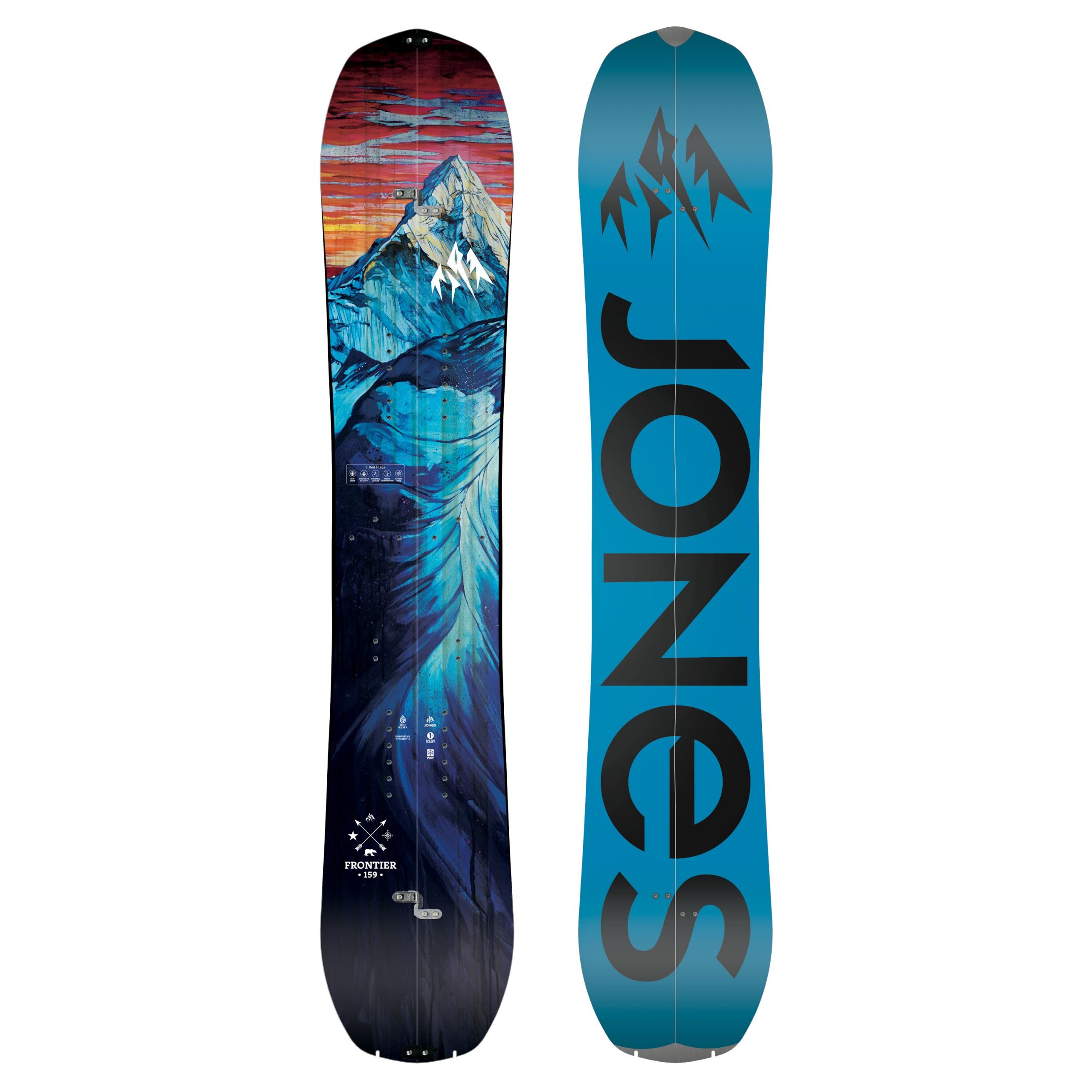 Any big advancements in functionality? Skinning, transitions, etc, as well as riding?
We debuted a huge split performance upgrade last season with our 3D Contour Bases on splits. No big advancements for 21/22.
Prices: Which area of the market do you primarily cater to, price-wise? Has this changed at all in recent times, or is it pretty consistent?
We make more splitboards and split models than any other company, so we cater to all price points, aside from the very bottom. Our split prices remain consistent. We make two price point models, three mid-priced models, four premium models, and two super-premium models. Our price point models start at 750 euro and our super-premium top out at 1600 euro.
Please tell us about the dominant visual themes in your 21/22 gear, including any interesting artist collabs you have lined up.
We will continue to feature artwork from renowned graphic artists on four of our splits – the Mountain Twin, the Explorer, the Dream Catcher, and the Youth Solution. The visual theme for the rest of our splits will also remain the same – white for the Solution, black for the ultra series, and tie-dye for the Surf Series.
Most brands tell us that selling in-store is really important for splitboard gear, as it's where you can get good advice. Can this be maintained post-COVID, or will you be looking to find more customers online?
We will continue to increase our splitboard marketing support for both in-store and online sales. There has been a TON of demand for our splits online in Fall 2020. We're almost completely sold out of splits on our USA eCommerce store. We do everything we can to educate customers who want to buy online about not only our specific split models but splitboarding in general.
What are your three biggest European markets for splitboard hardware?
Germany, France, and Switzerland