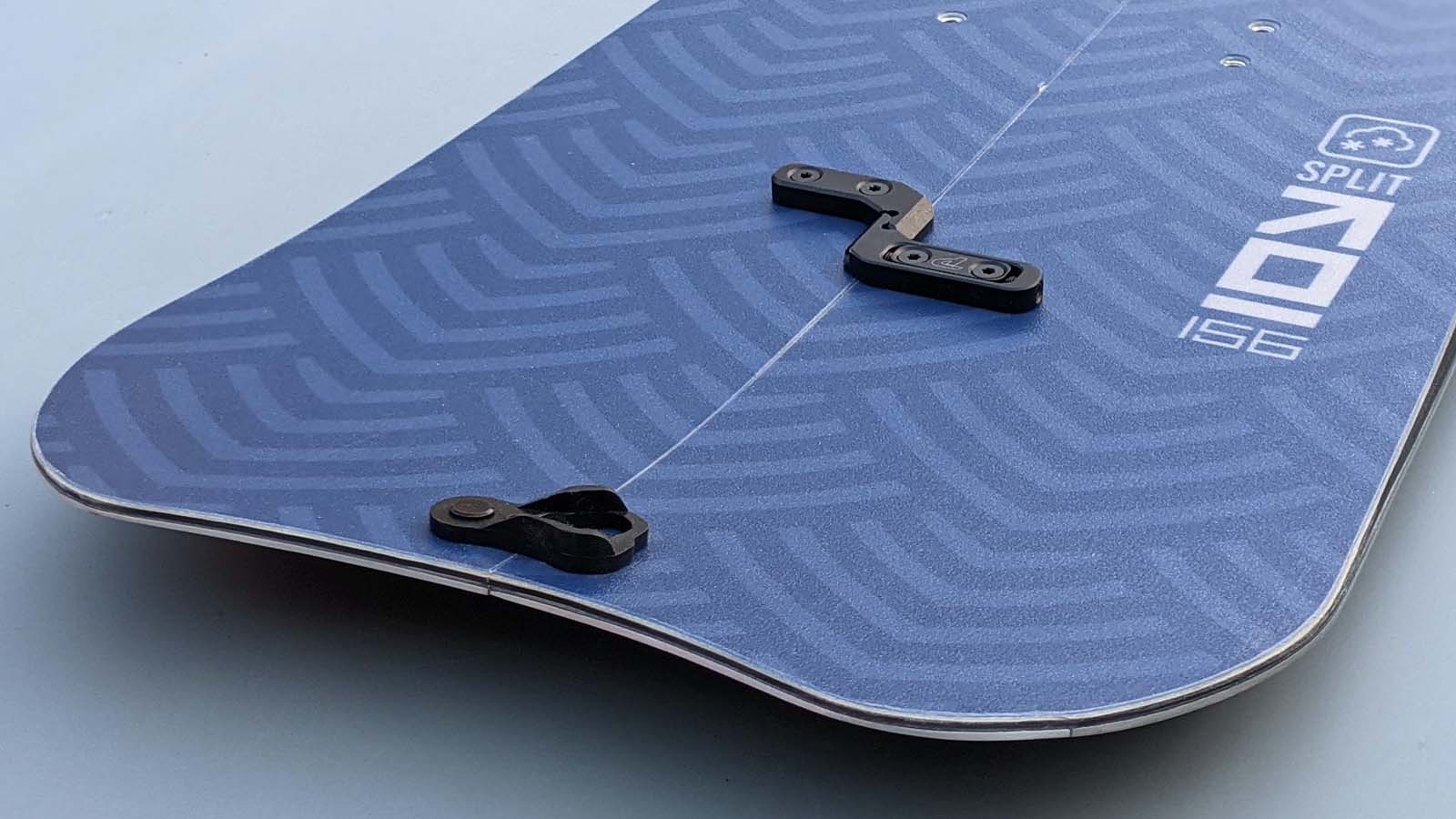 Borealis 21/22 Splitboard Hardgoods Preview
Retail Buyers Guide: Splitboard Hardgoods 21/22 Retail Buyer's Guide
Brand: Borealis
Interviewee: Ben Hall, Owner and Manager
Please provide an overview of how 2021/22 is shaping up for your brand. Has COVID-19 affected your line? If so, please explain the changes you've made, and how you came to these decisions.
For 2021/2022, we will offer 2 splitboards in our line, the Koi Split (156 and new 160 size) updated for 2020/2021 and the brand new Alpine Split Pro Model, designed for and with our team rider Clément Bochatay (2018 Freeride World Tour athlete) from Chamonix.
COVID-19 didn't really affect our line since we only had 1 model in 1 size on the menu.
The new Alpine Split Pro Model is a hybrid, the next evolution between our award-winning Artefact snowboard model and Splitboard Mag Big Mountain Award-winning Arcane Split. It takes the best of these two boards to offer a technical but versatile big mountain board, capable of enduring the steepest and gnarliest lines Clément has used us to whilst keeping a fun and playful feel for the more relaxed moments in open powder fields, forests, and "casual riding".
If you will be carrying over a larger proportion of your products than normal, how do you hope this will be received by retailers?
I think carry-overs are good for everybody: a product can stay at its premium price for 2 or 3 seasons, there is no need to overproduce and then apply heavy discounts to make space for a new version, it's less work for the brands and for the shops. To me, it's simply more sustainable and in opposition to the "consume > throw away" culture we live in. I think it's good to focus on making high-quality, long-lasting products if possible made using materials with a reduced impact on the environment.
If you're pressing ahead with new items, what are the top three most important products of next year's line, and why? Please refer specifically to new products here, and not just new marketing stories.
The Alpine Split Pro Model
The result of years of testing and riding in Chamonix Mont-Blanc. Perfectly-adapted to extreme freeriding: steering down steep icy lines, maneuvering down couloirs, dropping off rocky ledges, but also versatile-enough to send some nice tricks and enjoy some laid-back riding in the backcountry. It's a cross-over between the ultimate big-mountain board and the most insane backcountry-freestyle stick. Available sizes 158 and 162.
The Koi Split
Our timeless award-winning Hokkaido-inspired Koi in its split version. For a laid-back surfy take on the backcountry. Swift and precise in the forest, powerful and solid in the steeps, a must-have in your quiver. This thing hovers on pow like nothing else you've tasted before, it turns in the blink of an eye with the utmost precision and just feels so intuitive in all situations. Available in sizes 156 and 160.
Are you using any new materials in your hardware for 21/22? If so, what, and why?
We now use Phantom Clips on all our splitboards as they are very reliable and easy to use. We also have great feedback on them. We also now use our DNA Textured Bioplastic Topsheet on all our splits as it its 50% bio-based, scratch-resistant, strong, and doesn't stick to the snow, which is great when climbing up: you only take the splitboard with you without 3kg of extra snow.
Any big advancements in functionality? Skinning, transitions, etc, as well as riding?
Our splitboards are developed with performance and versatility in mind, meaning that every aspect of their design was meticulously studied to bring a specific effect whilst riding. The shape, sidecut radii, taper, camber and rocker areas, contact points, materials, and other aspects are all being carefully adapted to offer the best experience possible to freeriders.
We use many more sustainable solutions in the construction of our boards such as our DNA Bioplastic Topsheet, FSC-certified wood, and Zero-VOC resin and inks.
The boards are light, long-lasting (3+1 year guarantee), and pressed with precision with "quality over quantity" in mind.
Prices: Which area of the market do you primarily cater to, price-wise? Has this changed at all in recent times, or is it pretty consistent?
Our boards are priced according to the quality of their design and construction but stay very competitive on the splitboard market.
Please tell us about the dominant visual themes in your 21/22 gear, including any interesting artist collabs you have lined up.
At Borealis, our motto is "Inspired by nature" and this transpires in our board's identity. For 2022, we continue on this path with an epic image of the Alps on the Alpine Split and beautiful Japan-inspired fish scales on the Koi Split.
Most brands tell us that selling in store is really important for splitboard gear, as it's where you can get good advice. Can this be maintained post-COVID, or will you be looking to find more customers online?
I think some customers are happy to buy online because they know what they want and some like to test and see the products in shops. I think post-COVID both will continue to exist.
What are your three biggest European markets for splitboard hardware?
France, Switzerland, Austria