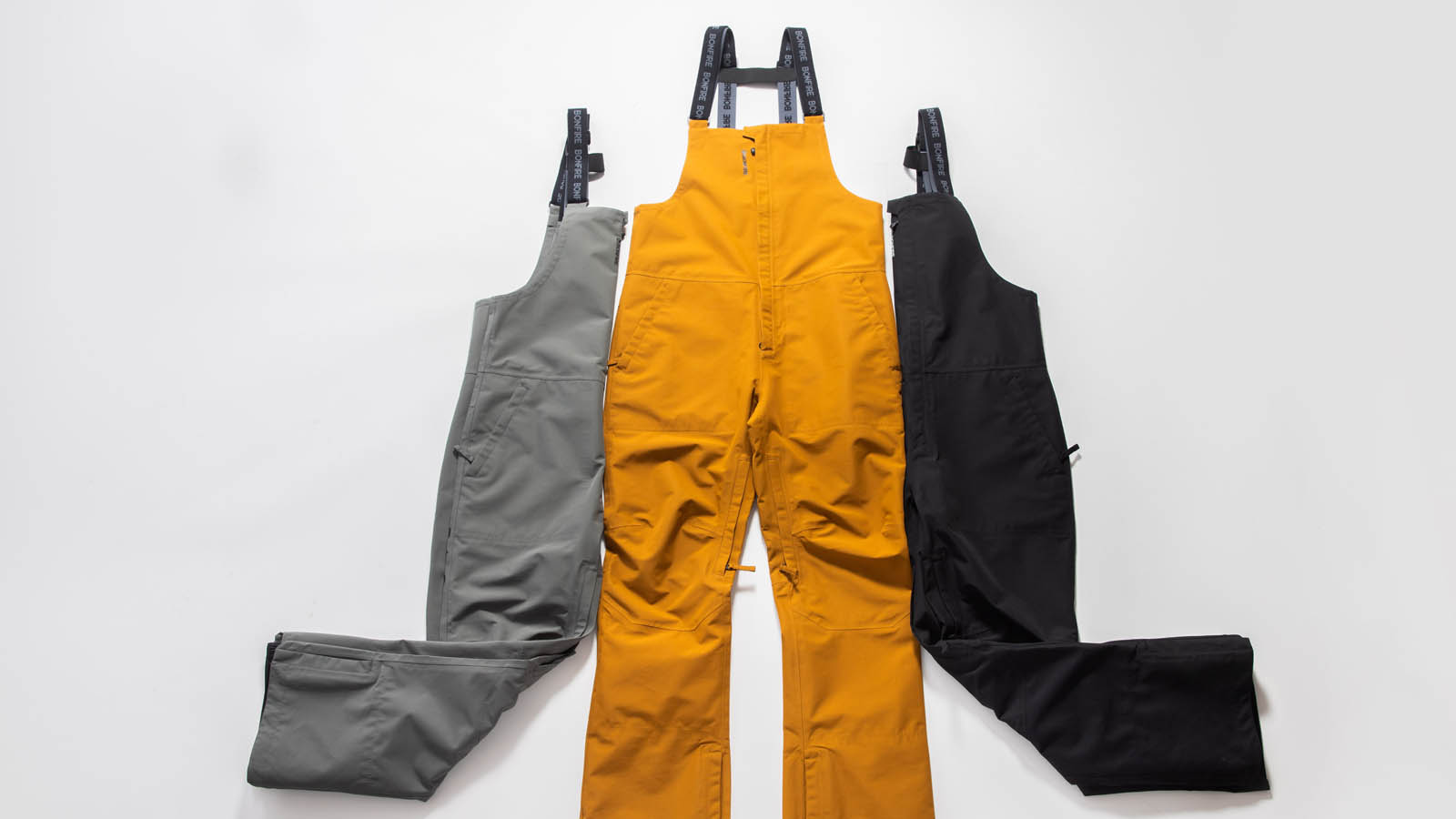 Bonfire 21/22 Men's Outerwear Preview
Retail Buyers Guide: Men's Outerwear 21/22 Retail Buyer's Guide
Brand: Bonfire
Interviewee: Shasta Metcalfe, Product Manager/ Developer
What is the overall theme behind your FW 21/22 outerwear range? From which big trends do you take your inspiration?
Volume & Utility (theme) inspiration was taken from fashion and the idea of pockets as a design element. The theme can be seen in items like Apex Neoshell© Jacket, Torch Stretch Cordura© Pant, Simplex Insulated Stretch Jacket, Stack Pullover Jacket,
Modular Blocking (theme) large oversized and/or multi-colour blocking to make a design statement. The theme featured on the Auto Stretch Jacket, Pyre Jacket, Vector Jacket (select colours), and Tactical Pant (select colours)
What new fits / silhouettes are coming out in FW 21/22? What pant and jacket styles are most important in your range
No new fits this season but our Standard fit pant will relax just a bit throughout most measurement to give a roomier(hips, thighs, knee, hem)
We are very excited about the new Cordura© products to come out this season. We are combining Zone Mapping Technology –blocked shell fabric to enhance body performance through stretch/durable/lightweight fabrics. Last season these products were designed in conjunction with Great Northern Powder Guides to be highly effective performing in backcountry conditions. Aspect 2L Stretch Cordura© Jacket 30K/20K, Master 2L Stretch Cordura© Bib 30K/20K, Torch 2L Stretch Cordura© Pant 20K/15K. All featuring new fabric blocked Zone Mapped Technology and New Cordura© Light fabric
What new colours / prints are you bringing to the FW 21/22 collection?
New colours for W21/22 Lime, Night, Deep Teal, Saddle, and a fun bright Blue
Any *NEW* technical stories with regards to fabrics and materials?
This season we brought in a new lighter weight cordura© fabric to support our Zone Mapping Technology story from last year. Using different fabrics to best suit the coordinating body zones. The new Cordura© Light will be fabric blocked with proprietary Tufftech© – 2L Strech Cordura© with a waffle weave – to help add breathability and lighten the garment weight. These were a few of the comments from the team and retailers as potential ways to improve the cordura© items in the line. Lighter weight fabrics are blocked with more durable or stretch fabrics to achieve maximum mobility and potential from combined fabrics.
Our new 3L simplified design Format 3L Jacket and. Circuit 3L Bib –  these products feature a technical 3-layer fabric, fully seam-sealed, ventilation at a targeted price point.
We will also reintroduce our Silver Series line featuring 10k/8k 2L fabric with critical seam sealing and customer-friendly price point (Buffer Jacket and Domain Pant)
What are the three most important products in your FW 21/22 range? Why? Please tell us about them.
New Cordura© Light products 3 of our product mainstays Aspect Jacket, Master Bib, Torch Pant in previous seasons featured our proprietary Tufftech© fabric- 2L stretch Cordura© durable fabric. This season we updated them to be fabric blocked with the new Cordura© Light fabric. The new lightweight Cordura© fabric will be blocked to allow for more breathability and the added benefit of cutting down on some of the product weight. 2L Tufftech© will be placed in the areas needing more durability.
Polartec Apex 3L Polartec Neoshell© Stretch Jacket and Ranger 3L Polartec Neoshell© Stretch Pant For the best of the best in quality and innovation we have the most breathable shell fabric available from. This highly engineered 4-way stretch fabric stands above all others in comfort, mobility, and breathability.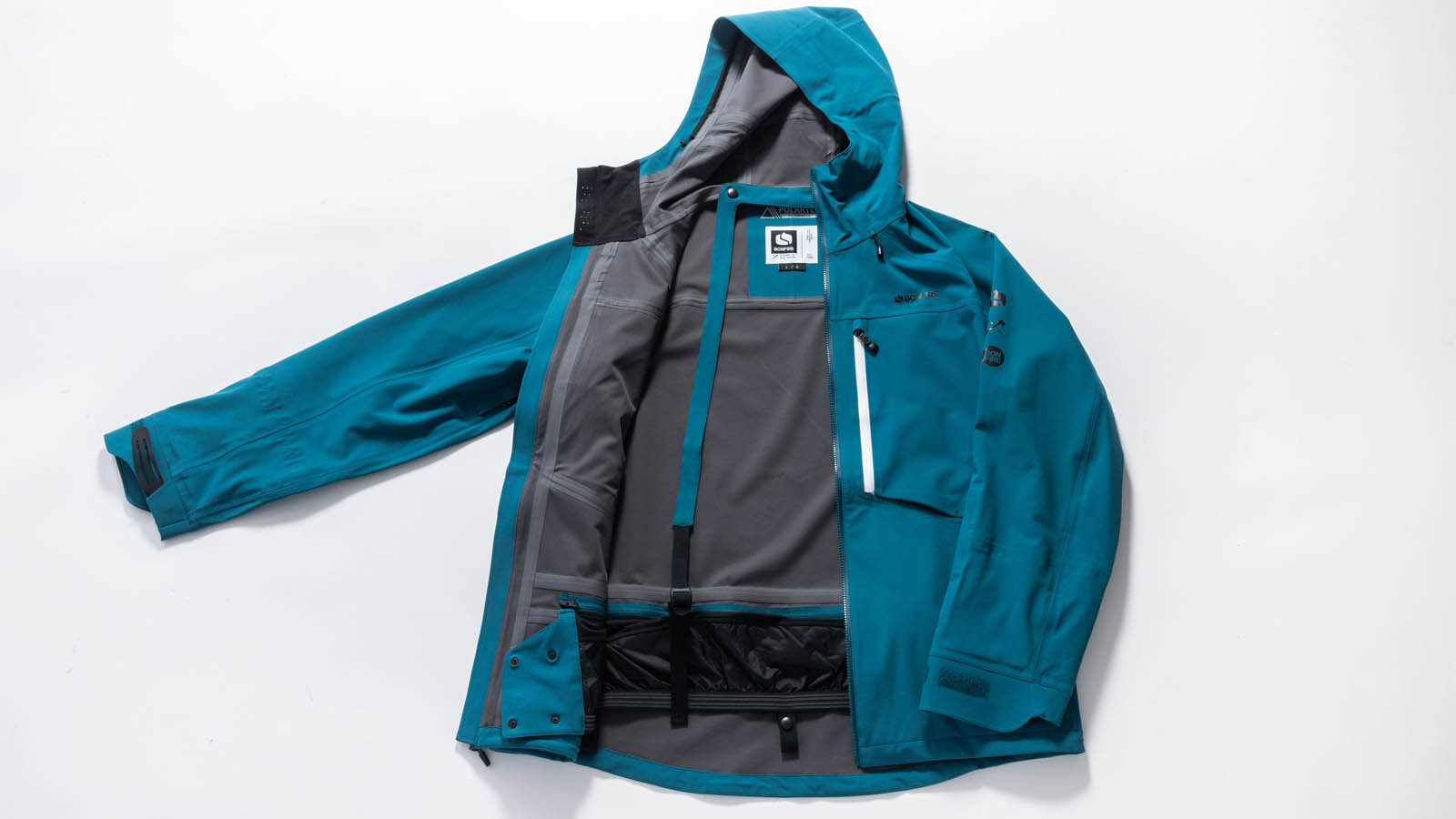 Any trends that your brand is moving away from?
Prints – colour blocking has been stronger, more interesting and inspired together with the modern tech-inspired designs added to the line over the last few seasons prints haven't made the final cut this season. We continue to look for prints each season but they have not been the strongest options for the final line selection. Also, Slimmer/Tailored fits
What are your top marketing stories for FW 21/22? This will help us to put some focus in the right place.
New Cordura© Light combined with our classic Tufftech© for greater breathability and less garment weight with all the durable reliability Cordura© is known for.
Polartec Neoshell© – the most breathable outerwear shell fabric.
Zone Mapping Technology – fabric blocking
Our collaborative jacket with the esteemed Great Northern Powder Guides was designed with top-level snow guides to ensure that the gear could withstand the harshest elements in comfort and style. 
Please provide an overview of how 2021/22 is shaping up for your brand. Has COVID-19 affected your line? If so, please explain the changes you have made, and how you came to these decisions.
The 21/22 line builds on the successes we have seen with the brand in the last few years as well as addresses elements we felt were missing.  Fortunately, our plans were not drastically changed by Covid and if anything the effects of the pandemic are allowing us to focus in on cutting the fat and focusing on key styles and interesting new ideas.