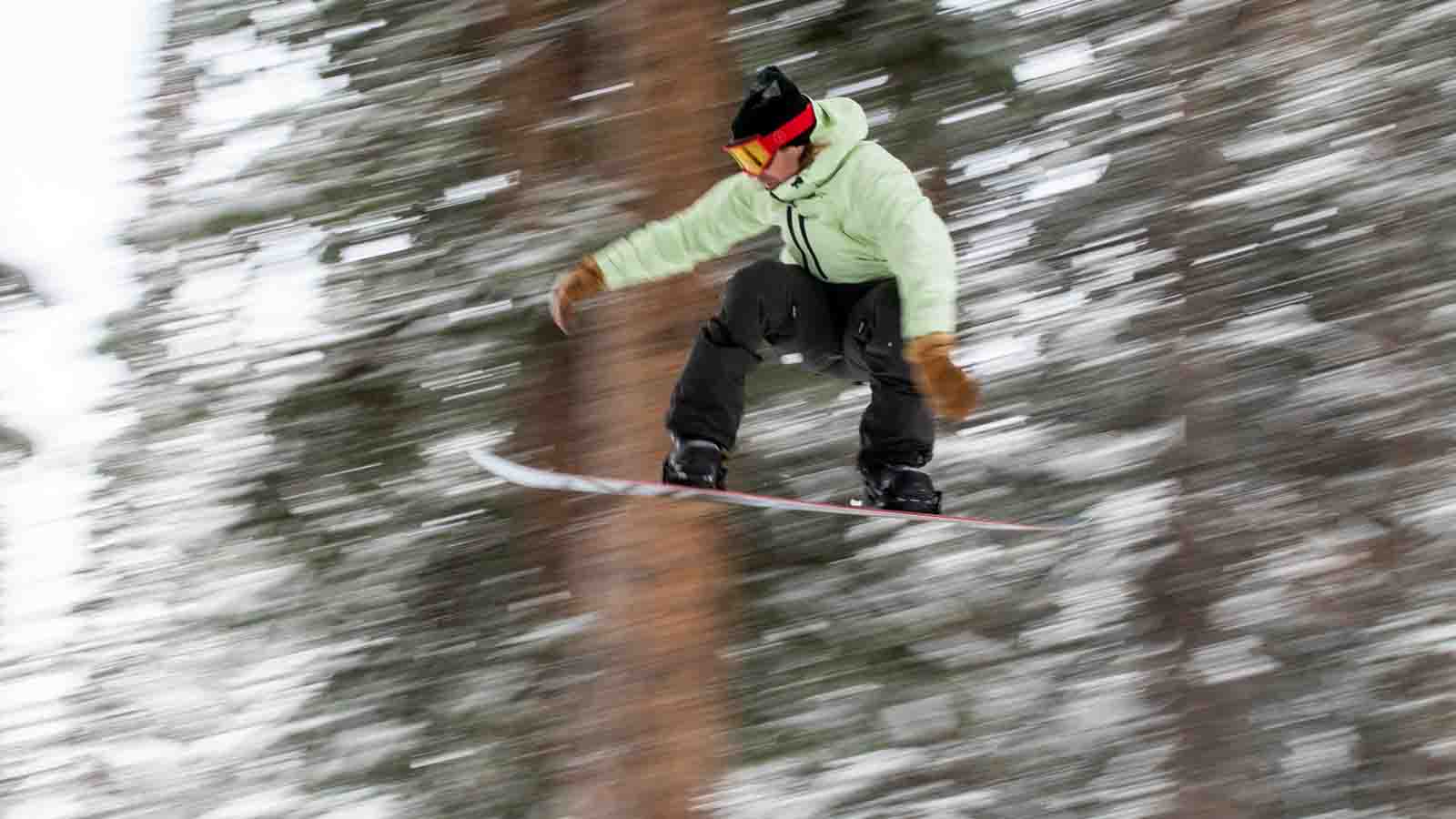 L1 21/22 Men's Outerwear Preview
Retail Buyers Guide: Men's Outerwear 21/22 Retail Buyer's Guide
Brand: L1
Interviewee: Jon Kooley, Creative Director
What is the overall theme behind your FW 21/22 outerwear range? From which big trends do you take your inspiration?
The theme behind the 21/22 season was to redefine our standard of premium. The overall refocus on the elements that are important to us as a brand like 20K/20K in all product that has a membrane, as well as incorporating more recycled materials in our line. Trend-wise we really lean on our teams' involvement as far as fits and silhouettes they want to ride as a way to grow and stay relevant as a brand. We take that more forward inspiration and apply that same thought to the entire line.
What new fits / silhouettes are coming out in FW 21/22? What pant and jacket styles are most important in your range?
I would say as a brand we have a very extensive fit and silhouette offers. I would say they are all important and relevant to our customers. As far as standout new silhouettes for 21/22 the Ventura collection is really fun and introduces our most relaxed / oversized fit in the line paired with a contemporary interpretation of '90s snowboarding.
What new colours / prints are you bringing to the FW 21/22 collection?
For this 21/22 season, we wanted to bring in a grid check print that is very reminiscent of '90s tech. As far as colour goes L1 has always been known for a more muted, earthy colour palette. For this season, however, we've added a bit more pop and warmer neutral colours giving the line a much more balanced look.
Any *NEW* technical stories with regards to fabrics and materials?
The primary focus for fabrics this season was taking the needed steps towards thoughtful, sustainable/recycled materials. This will be an ongoing, but a massive portion of our line has been converted to either fully or partially recycled materials.
What are the three most important products in your FW 21/22 range? Why? Please tell us about them.
The obvious choices are the pieces that consistently do well for us like the Thunder, Slim Chino and Aftershock jacket. For this season, time will tell but there are some fun purpose-built products in the line that is important for where we want to take the brand. The Theorem Defuse Anorak is not only a fun style but purpose-built as a removable packable layer for splitboarding. With the unexpected positive reaction to the Aftershock, we wanted to bring in the Horizon Puffy Jacket as a full zip alternative for those that want the lightweight warmth but don't want an anorak silhouette. Lastly, we have the Highland jacket and Warren pant, these two pieces really bring the L1 aesthetic to life with classic military-influenced styles paired with premium fabrics, rugged durability and exceptional fits.
Any trends that your brand is moving away from?
I would say that trends are relative to the brand and the customer. As a brand I see us offering less of the super tight-fitting pants but that's not to say there aren't still some of the classics in the line and a need for those.
What are your top marketing stories for FW 21/22? This will help us to put some focus in the right place.
I can't accurately speak to all of the marketing plans for the next season. I can say this season is fairly unique in the way the marketing team will be engaging with our customers given the current circumstances. The plan is to give people a peek behind the curtain and the opportunity to get to know the brand as we do.