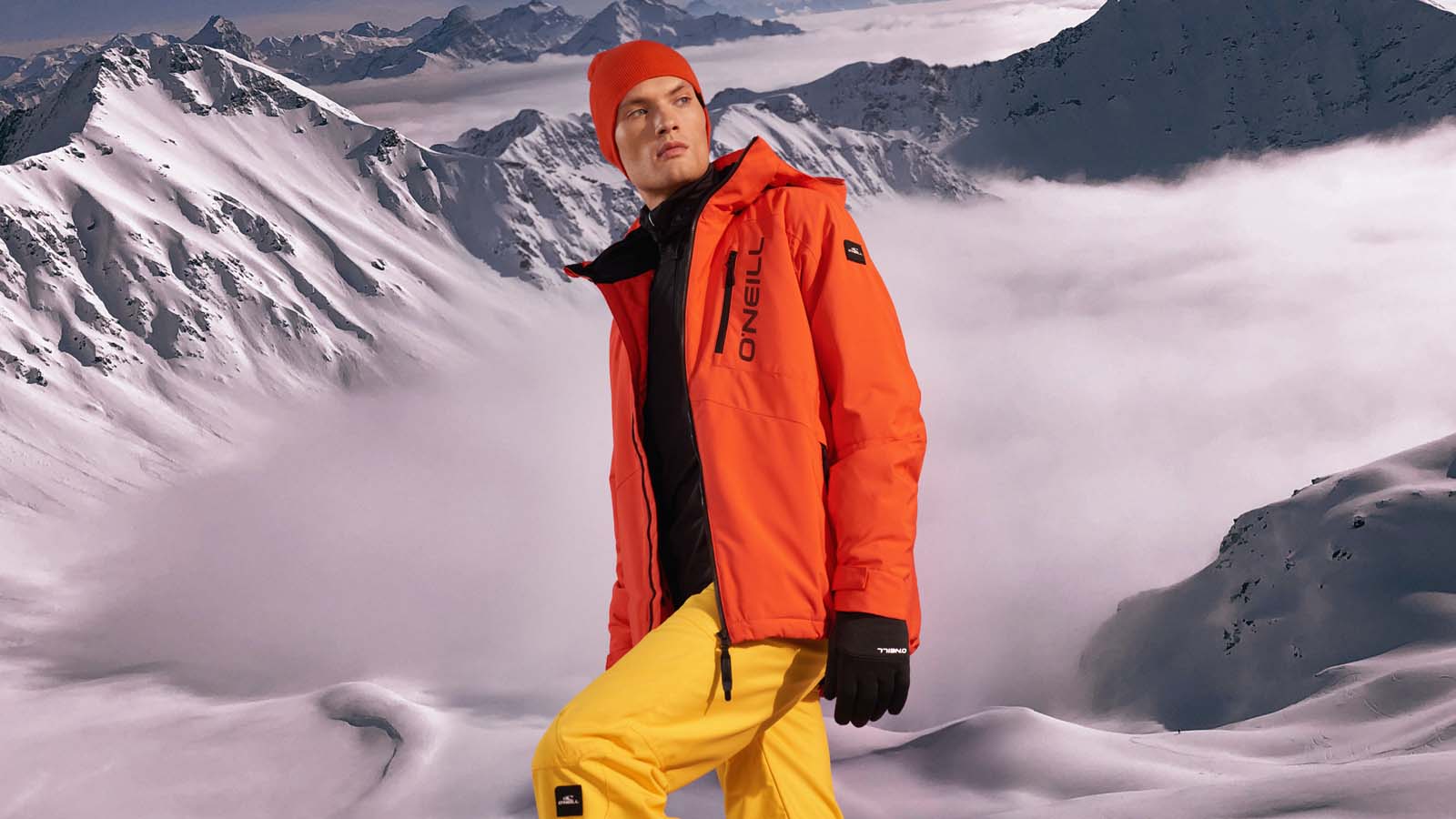 O'Neill 21/22 Men's Outerwear Preview
Retail Buyers Guide: Men's Outerwear 21/22 Retail Buyer's Guide
Brand: O'Neil
Interviewee: Joffrey Delfgaauw, Creative Head of Product
What is the overall theme behind your FW 21/22 outerwear range?
From which big trends do you take your inspiration? The overall theme for the range is sustainability, the entirety of our range is O'Neill Blue. A product is O'Neill Blue when it is made from at least 40% of recycled materials. The collection was inspired by multifunctionality and is full of adaptable garments that perform on and off the slope.
What new fits / silhouettes are coming out in FW 21/22? What pant and jacket styles are most important in your range?
We are very excited about the Mountain Xtreme Parka, it is the warmest jacket in our range and comes in a sleek black on black colourway as well as a distinctive all-over print inspired by natures architecture.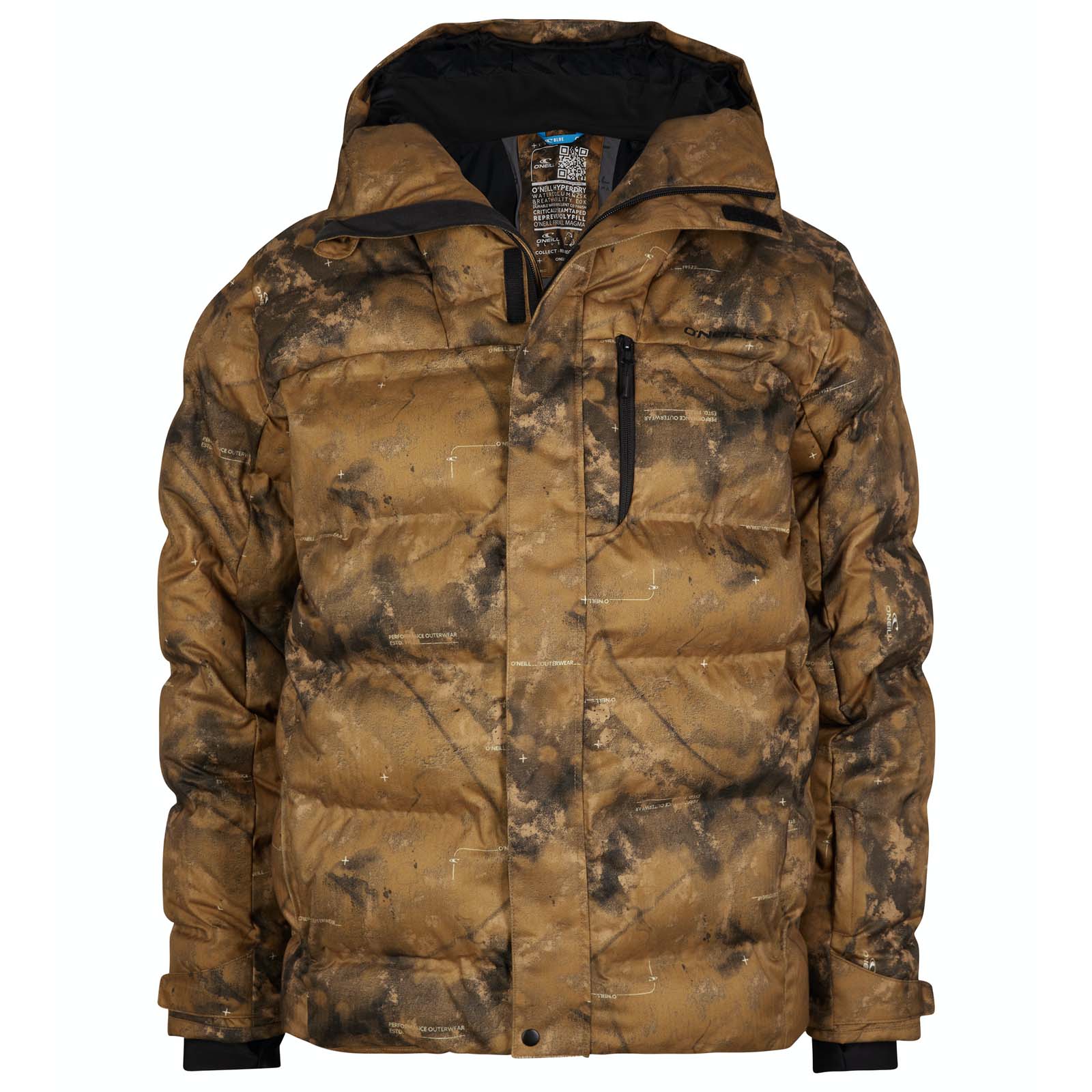 What new colours / prints are you bringing to the FW 21/22 collection?
Natures architecture is a fantastic, all-over print, we also have a very strong ripstop camo. Our men's collection has 3 colour stories, all have a neutral base combined with bright primary colours. Red and Yellow are combined with a warm beige and black. Navy and military green are combined with cobalt blue, and black and military green are combined with poison green.
Any *NEW* technical stories with regards to fabrics and materials?
We offer three levels of stretch in our range, Tech Stretch, Super Stretch, and Hyper Stretch.
What are the three most important products in your FW 21/22 range? Why? Please tell us about them.
The Mountain Extreme Parka, the Goretex Parka featuring lightweight Primaloft insulation, and our Hybrid jacket offer. Our Hybrid offer performs on and off-slope and includes the Utility and Igneous jackets. Finally, we have the classic O'Neill Anorak, now available in technical denim and full camouflage.
Any trends that your brand is moving away from?
The entirety of our range has a Carbon O durable water repellent finish, we are moving away from harmful finishes found elsewhere on the market.
What are your top marketing stories for FW 21/22?
This will help us to put some focus in the right place. Our FW21/22 snow wear entire collection is O'Neill Blue!. This is a significant step forward on Our Ocean Mission. Our work in the sustainable manufacturing space is reinforced by the QR code that will be on the back neck label of every garment when scanned it will take the consumer to our website where they can learn more about our efforts. Our Xtreme Mountain Parka is as at home on the streets as the slope. Our Gore-Tex offer offers a similar multifunctional appeal, now with added stretch.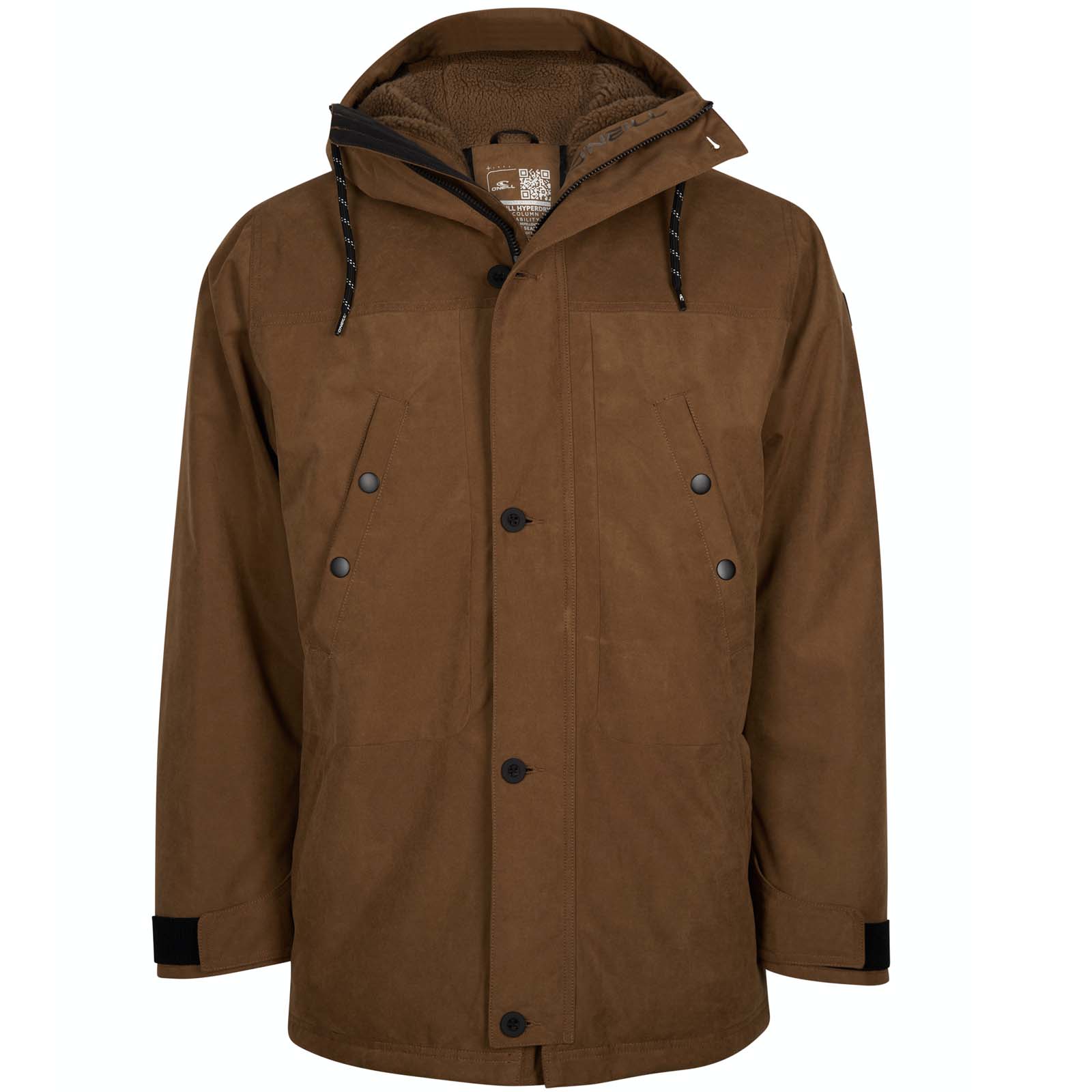 Please provide an overview of how 2021/22 is shaping up for your brand. Has COVID-19 affected your line? If so, please explain the changes you have made, and how you came to these decisions.
The biggest change to the range is a focus on multifunctionality. COVID-19 is driving a movement towards adaptable garments and our range is full of styles that perform on and off-slope