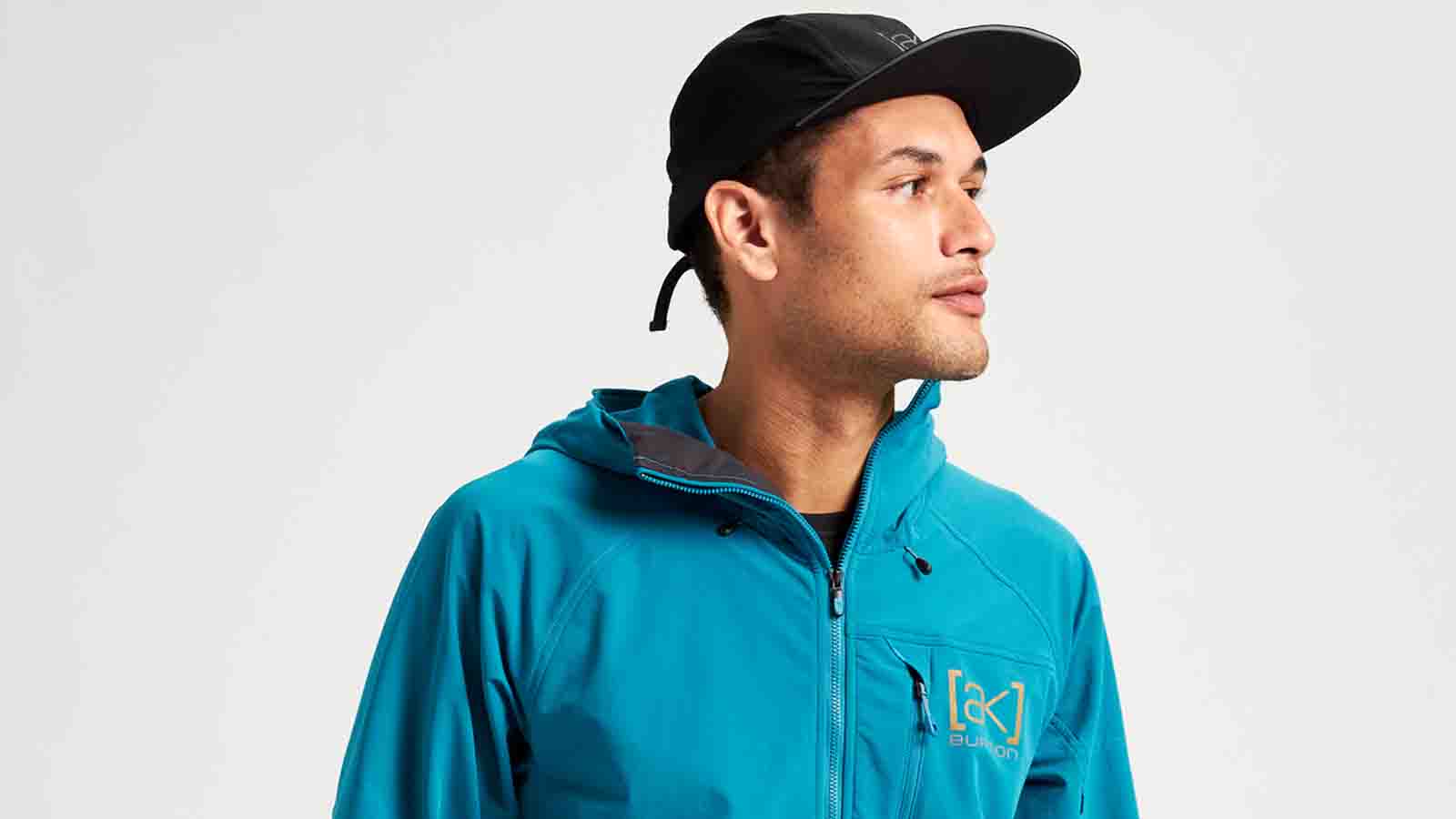 Burton 21/22 Men's Outerwear Preview
Retail Buyers Guide: Men's Outerwear 21/22 Retail Buyer's Guide
Brand: Burton
Interviewee: Christine Egger, Director of Product Strategy Europe

What is the overall theme behind your FW 21/22 outerwear range? From which big trends do you take your inspiration?
It all boils down to AUTHENTICITY which applies to us in different ways: (1) We align to amplify – we built a more cohesive and consistent look across a product so that the line feels like a singular voice. (2) We build upon positive vibes: we create optimistic content and focus on vibrant colour use (3) we stay true: we remain a rider driven, authentic, bold, and founded on fun brand. Being aware of new lives and needs of our customers, we gut-checked our inspirations to confirm their relevance. Our boldness, optimism, positivity, and the fact that we embrace being a little out there still rings true in these times of global crisis.

What new fits / silhouettes are coming out in FW 21/22? What pant and jacket styles are most important in your range?
New AK Fall Collection – A collection for riders that think about riding as a part of their bigger "outdoor lifestyle" – not separate and that we want to offer unique function & alternative design.  AK Fall is an expansion of our premium, best offering represented by the AK collection which is now also available in Fall with a collection for both Womens and Mens, including styles and colours that cross merch with the Winter collection that delivery later. / top style: AK Softshell Jacket and Pant, made of Pertex Equilibrium® 4-way stretch Nylon, a highly breathable, slim fit style with PFC DWR coating; blue sign approved. The softshell pants breathe, stretch, and move for taking on long tours and skin track laps alike and are your trusty partner for peak-bagging missions of any scale. Both are also offered as Women's styles!

Revamped Outerwear Gore-Tex offering across the Burton line including different materials and new silhouettes to align with new trends and offer our consumers a fresh collection / top style: Men's GORE-TEX 3L Treeline Jacket – a 3L Gore-Tex (recycled polyester) jacket that lets you ride longer and stay dryer. A longer silhouette with two-way front YKK water resistant zippers, a variety of pockets on the in and outside backed with sustainability: bluesign approved, PFC free DWR coating.

What new colours / prints are you bringing to the FW 21/22 collection?
Colour is vibrant, active, and energized. We take our fun seriously…and the colour is no exception. Bringing snowboarding's wild energy to our seasonal palette allows us to tap into our authenticity as leaders in our sport and culture.

Highlight women colour stories:
AK Natural Neutrals: rich, saturated neutrals paired with soft pastels give this palette interesting options for colour blocking, as well as progressive solids.

Burton Stone washed solids: strong seasonal solids and earthy neutral blocks create engaging and unexpected pairings.

Prints are authentic, original, and engaging. Continuing to evolve our print stories, we have been digging into archives, in the studio making prints and connecting with new artists.

Highlight women prints:
Photoreal Landscape (AK Women's and Men's): People love our Blotto prints so much that we decided to tap another long time staff photographer, Gabe L'Heureux, who let us use this gorgeous shot of pillow lines in BC, Canada.

Terra Camo (Burton Women's and Men's, across all product categories): Every year, Burton has a camo (or three) across its product offering. We've done all the known and classic camos several times over, so we've begun stockpiling new and interesting camos that we've found from all over the world. This season we decided to deploy the Polish WZ93 Pantera Camo. This was specifically developed for the Polish Special Forces in the '90s so we thought it would be a unique and relevant camo for what we are doing with the rest of the line.

Please provide an overview of how 2021/22 is shaping up for your brand. Has COVID-19 affected your line? If so, please explain the changes you have made, and how you came to these decisions.
Like many other brands, we stay agile and flexible to create opportunities for flexibility given the unknow around COVID-19 and other challenges the world is currently facing to ensure pivoting and reacting to business, this is top of mind. We continuously evaluate and adapt our seasonal plans. For Fall21/Winter22, we have only done some low impact adjustments reducing our lines and increasing carry over into the season by pushing out category sustainability and reduce seasonal colourways in favour of carryover​ (increased SG carry over into F21 W22 from 25% to 33%). By doing this, we are still able to invest in seasonal newness and most importantly in consumer-facing strategies that inform the work we do.