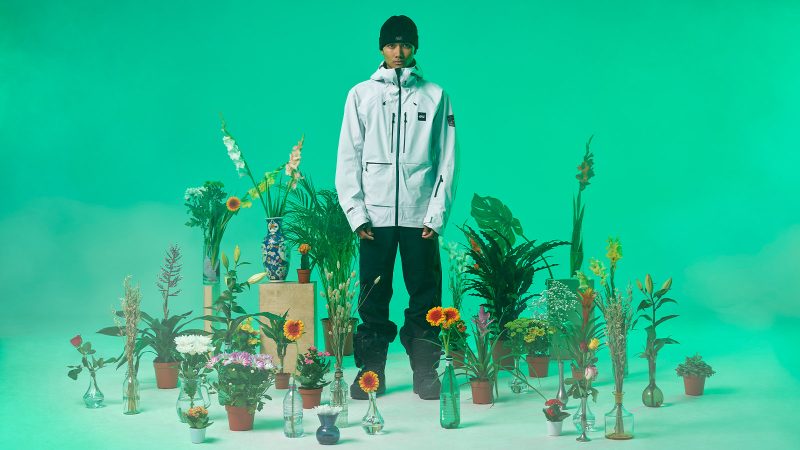 Picture Organic Clothing 21/22 Men's Outerwear Preview
Retail Buyers Guide: Men's Outerwear 21/22 Retail Buyer's Guide
Brand: Picture Organic Clothing
Interviewee: Julien Durant, CEO
What is the overall theme behind your FW 21/22 outerwear range? From which big trends do you take your inspiration?
The main theme for FW21/22 is bio-sourcing, which will now be integrated in the whole EXPEDITION + new UTILITY range. So we will have 60% of the Picture volume which will be conceived in bio-sourced material. The trend for us is therefore to get out of fossil fuels to look for cleaner materials with a lower carbon footprint.
What new fits / silhouettes are coming out in FW 21/22? What pant and jacket styles are most important in your range?
For men, we stay on rather traditional and regular fits, with regular type pants. No trend on the baggy at Picture, which can appear in other brands.
What new colours / prints are you bringing to the FW 21/22 collection?
In terms of design, the colours of our FW21/22 ranges will be very autumnal and will be fixed with some bright colours, to bring contrast and a very modern side, which we find today in interior architecture and decoration.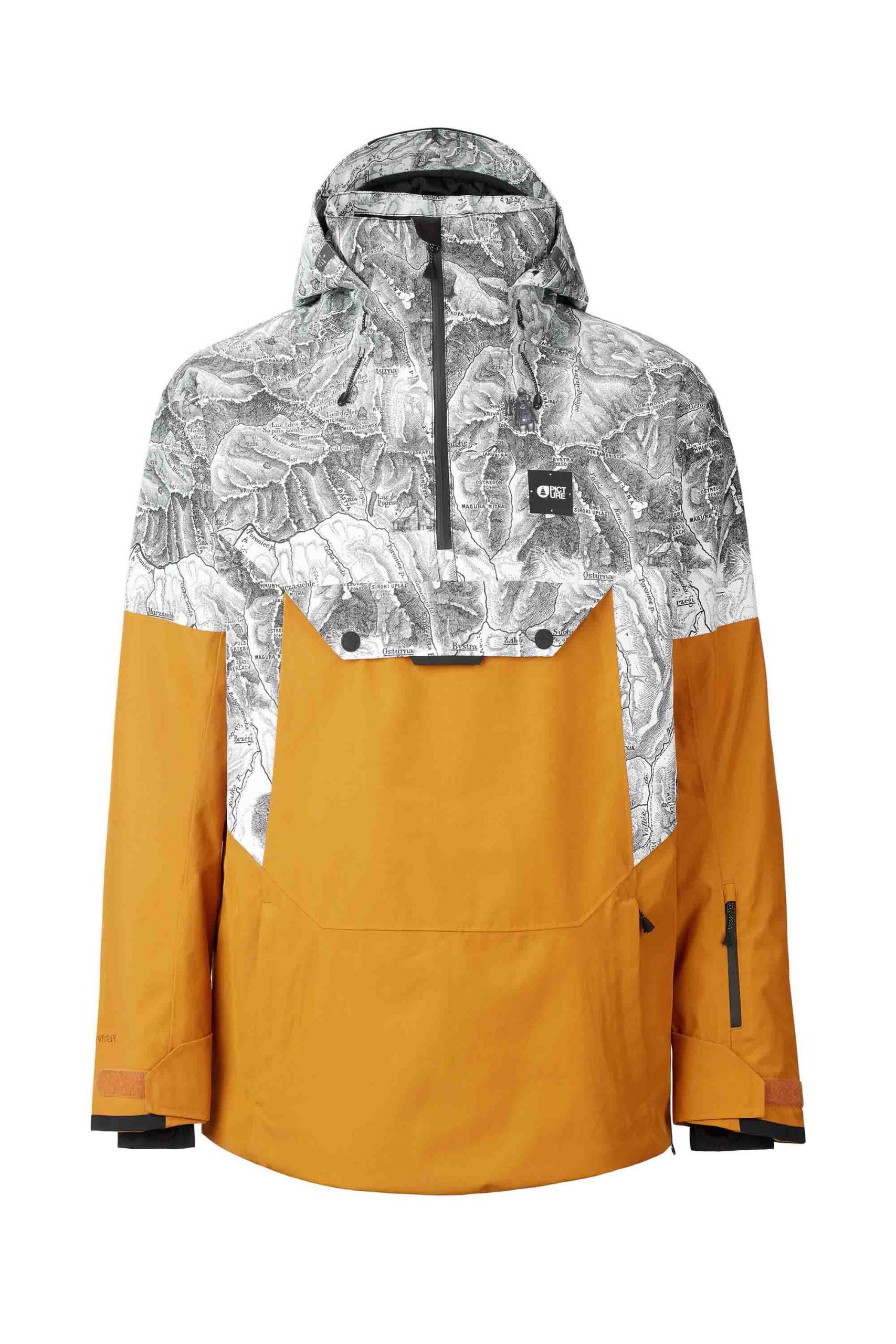 As far as prints are concerned, two strong prints: the first Japanese spirit on a topographic map background to bring this 70's wallpaper side, and the second floral type print, a kind of "liberty" in very autumnal colours that bring this side both modern and keeps this 70's inspiration.
Any *NEW* technical stories with regards to fabrics and materials?
The technical innovations come essentially from raw materials. We have therefore worked on products, always around bio-sourcing, and we have developed new fibres that allow us to increment new fabrics in the range and broaden the uses of this fabric. At the membrane level, we continue to work with Xpore on high-end products. For FW21, this membrane will be declined in more products of the range, especially for women. We are finally going to have a technical product for women, which is equivalent to the technicality of the men's product. The membrane will also be integrated into the high-end stretch EXPEDITION range, in the form of body mapping in the necklines, in order to improve the breathability of the products.
Finally, we also continues working with the traditional DryPlay membranes.
What are the three most important products in your FW 21/22 range? Why? Please tell us about them.
The key products of the range are the following:
ANTON JKT (equivalent to TANYA JKT for women), a top-of-the-range EXPEDITION range pea-jacket with a particular style and print to make it a very modern product, within a very technical range.
The Anton Jacket is a great sustainable jacket for your winter expeditions. It includes our brand-new bio-sourced hard shell made from repurposed sugarcane waste that is converted into bio-based polyester. It also features a 20K/20K membrane with a Teflon EcoElite™ PFC-free durable water repellent treatment for unsurpassed waterproof/breathable performance. The Anton delivers warm protection thanks to the 40-gram Thermal STD insulation. The unique body mapping construction incorporates our Thermal Dry System that wicks away sweat where you need it most, and a Coremax lining eliminates cold spots. The fully-taped seams, wrist gaiters, and waterproof YKK®zippers keep moisture out. For enhanced protection and fit, the hood, cuffs, and powder skirt that attaches to your pants are all adjustable. Last but not least, the highly practical front pouch pocket allows carrying any small essentials.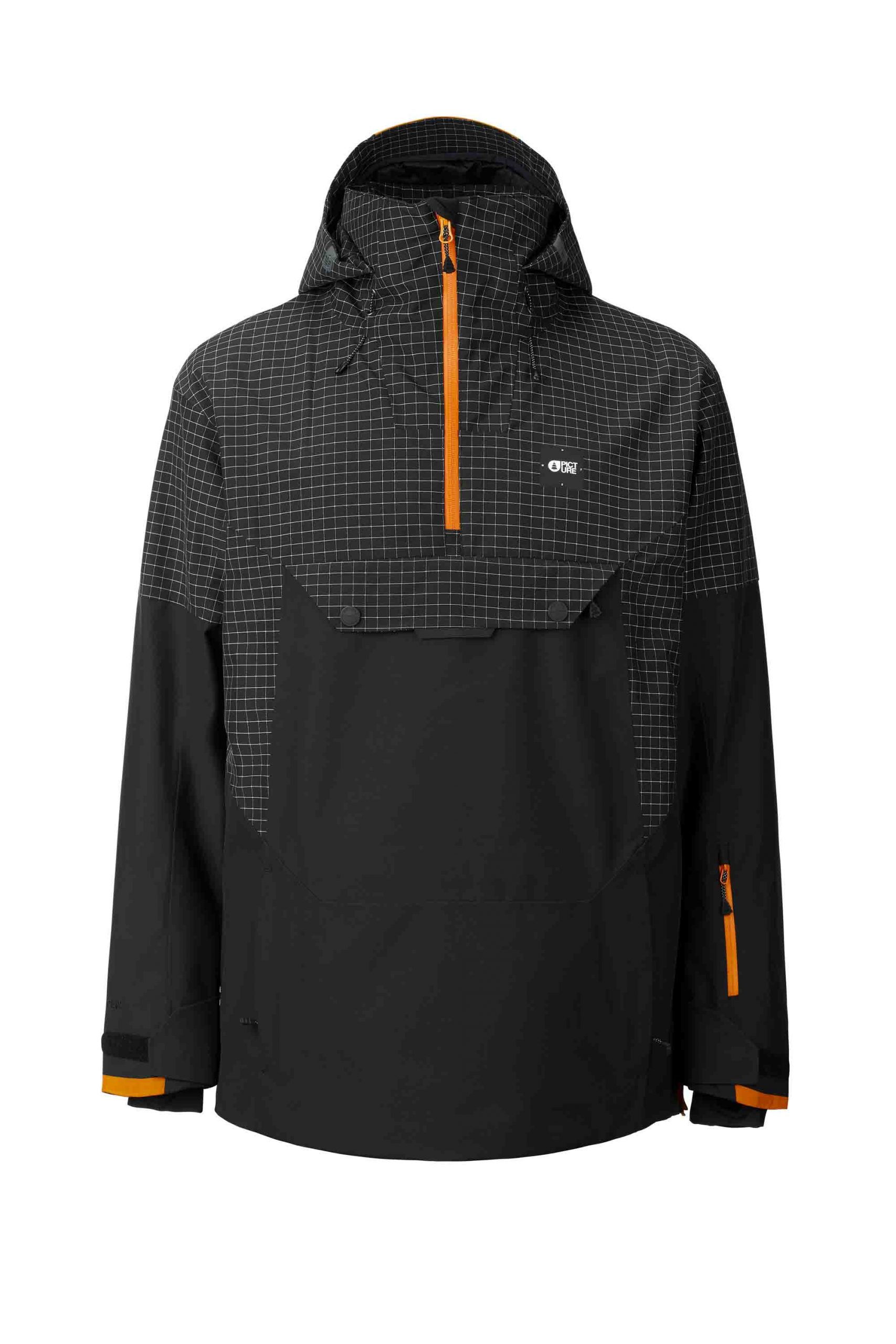 FOLDER XPORE JKT (equivalent to MT XPORE JKT for women), which has a regular fit and on which we wanted to highlight the modernity of Picture designs associated with bio-sourcing and the technicality of Xpore products, to position itself on a market at 550€ and more, opposite Gore-Tex Pro Shell.
The Folder Xpore jacket offers to free-riders and tourers excellent all-weather protection in a softer and more breathable product. The Folder jacket is a real game-changer in sustainability and performance and features the Xpore's nanoporous membrane technology. When it comes to performance, the incredibly lightweight and sustainable membrane posts statistics that are simply off-the-charts, with a minimum waterproof rating of 25k and a minimum breathability index of 20K grs. And the fully-taped seams and waterproof YKK®zippers help to keep moisture out. In addition to the eco-friendly membrane, we used bio-sourced materials for the Folder jacket's face fabric, a sugarcane waste derivative unsuitable for human consumption. For enhanced protection and fit, the hood and wrist gaiters with thumbhole are adjustable and the snow skirt is removable. The most eco-friendly technical jacket and the most technical eco-friendly jacket ever!
U44 JKT (equivalent to U18 JKT for women) from the Utility range: high-end utility range with bio-sourced raw materials, a monochrome design concept and an urban cargo spirit. It is a technical jacket because it is above all a mountain jacket, on which we have worked a city/urban DNA.
The U44 jacket offers a monochrome utility-style to free-riders and tourers. It includes our brand-new bio-sourced hard shell made from repurposed sugarcane waste that is converted into bio-based polyester. The U44 jacket also features a 20K/20K Dryplay membrane with a Teflon EcoElite™ PFC-free durable water repellent treatment for unparalleled waterproof-breathability, and its waterproof zippers ensure full protection. The body mapping construction incorporates our Thermal Dry System that wicks moisture out and a Coremax lining that eliminates cold spots.
Any trends that your brand is moving away from?
Today, we are trying to get out of Picture's colour blocking. We still have a few products that will keep this spirit, but we bring modernity and we want to get out of these old school spirits, very marked and which made our DNA… But which today have become a has-been.
Moreover, behind the UTILITY range which replaces the ADVENTURE range, we are on a completely different positioning: we are getting out of the hybrid, urban and wrinkle first price product; then we are going to look for a very technical product with an urban visual connotation, but which remains above all a technical product dedicated to a mountain use. This is a fairly new positioning.
So we want to move away from entry-level, first price and crossover positioning
What's your base layer strategy for FW 21/22? Please let us know your tech innovations, materials, colours and price points.
On the layering range, we decided to position the product in the same way as we positioned our outdoor summer range, i.e. a base layer product below 70€ with anti-odour, anti-UV and anti-bacterial treatments, allowing the products to have all the functions on an elastane polyester base, scraped for comfort. These products are therefore alternatives to wool layers made of natural materials and are therefore much cheaper in price. This is a bias.
Please provide an overview of how 2021/22 is shaping up for your brand. Has COVID-19 affected your line? If so, please explain the changes you have made, and how you came to these decisions.
Following the pandemic, we were led to reshape the range and thus re-conduct 25% of the articles for 75% of novelty. The 25% of articles renewed are the most sold and most popular articles at Picture, so they will represent 40% to 45% of the turnover. We have taken the decision to include at least 50% of novelties, which allows us to always distinguish ourselves on the market with modern and innovative products. Despite the pandemic, consumers are looking for continuity and freshness, and we did not want to disappoint them on what we have been able to bring and create for 12 years.