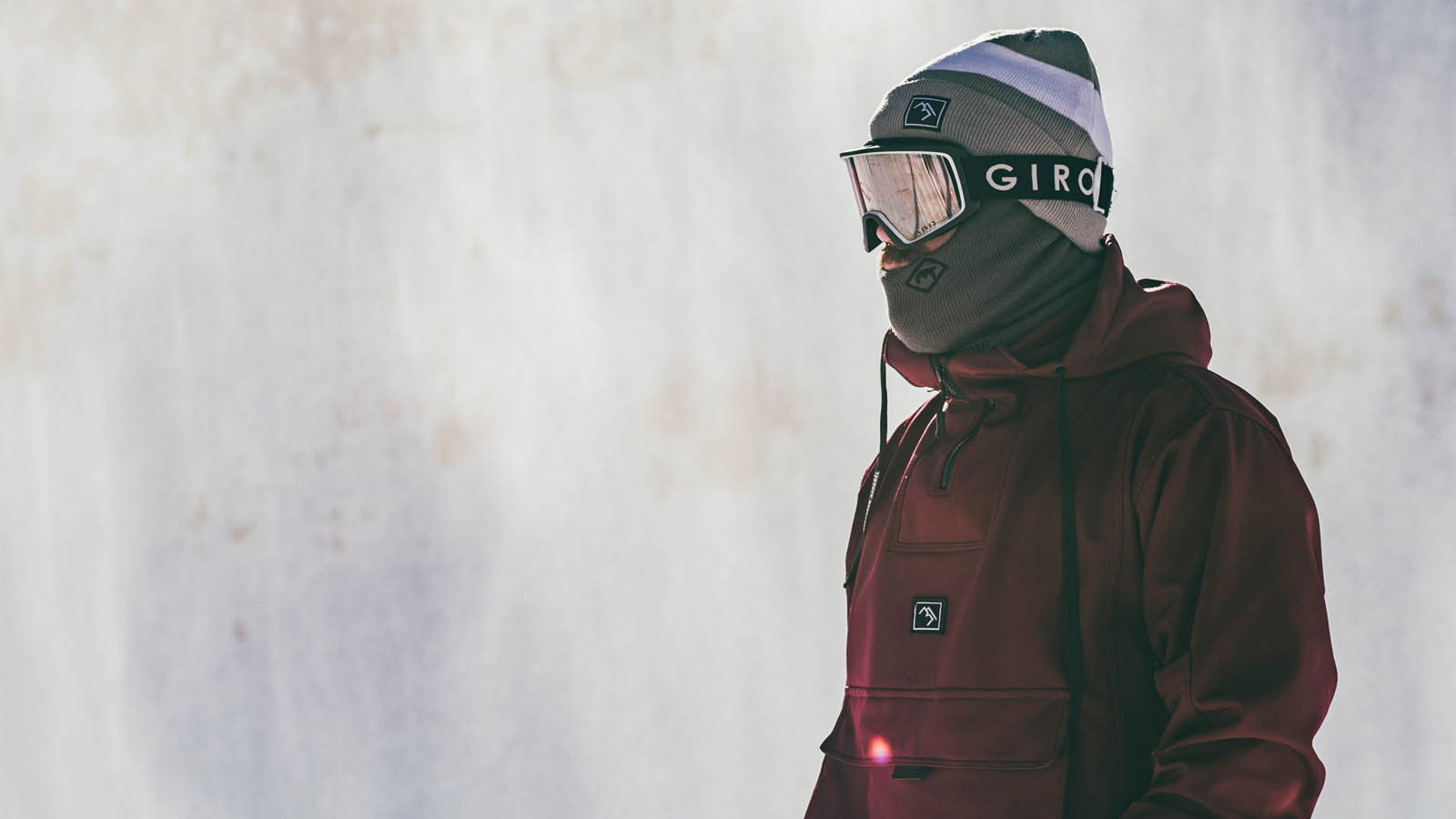 Brethren Apparel 21/22 Men's Outerwear Preview
Retail Buyers Guide: Men's Outerwear 21/22 Retail Buyer's Guide
Brand: Brethren Apparel
Interviewee: Chris Kyte
What is the overall theme behind your FW 21/22 outerwear range? From which big trends do you take your inspiration?
We continue as always with our functional fashion niche, that technical streetwear vibe that seems to be dominating snowparks currently. Our whole philosophy is to maintain maximum levels of comfort on the hill, incorporated with stripped back tech that allows us to sell our gear at the most affordable price points for both the shops and the end customer. We don't want anyone getting ripped off buying over tech gear that they don't actually need; very few people are Jeremy Jones out there.
What new fits / silhouettes are coming out in FW 21/22? What pant and jacket styles are most important in your range?
Last year we had a very positive response to our first range of outerwear, so for this winter we have gone back to the lab and made a few tweaks on the items to improve functionality, but the tech and style will remain the same, relaxed fit, old school early 90's/2000's vibe. You can see that baggy style circling back around in skating and we think it's high time it came back to snowboarding too, for some of us it never left….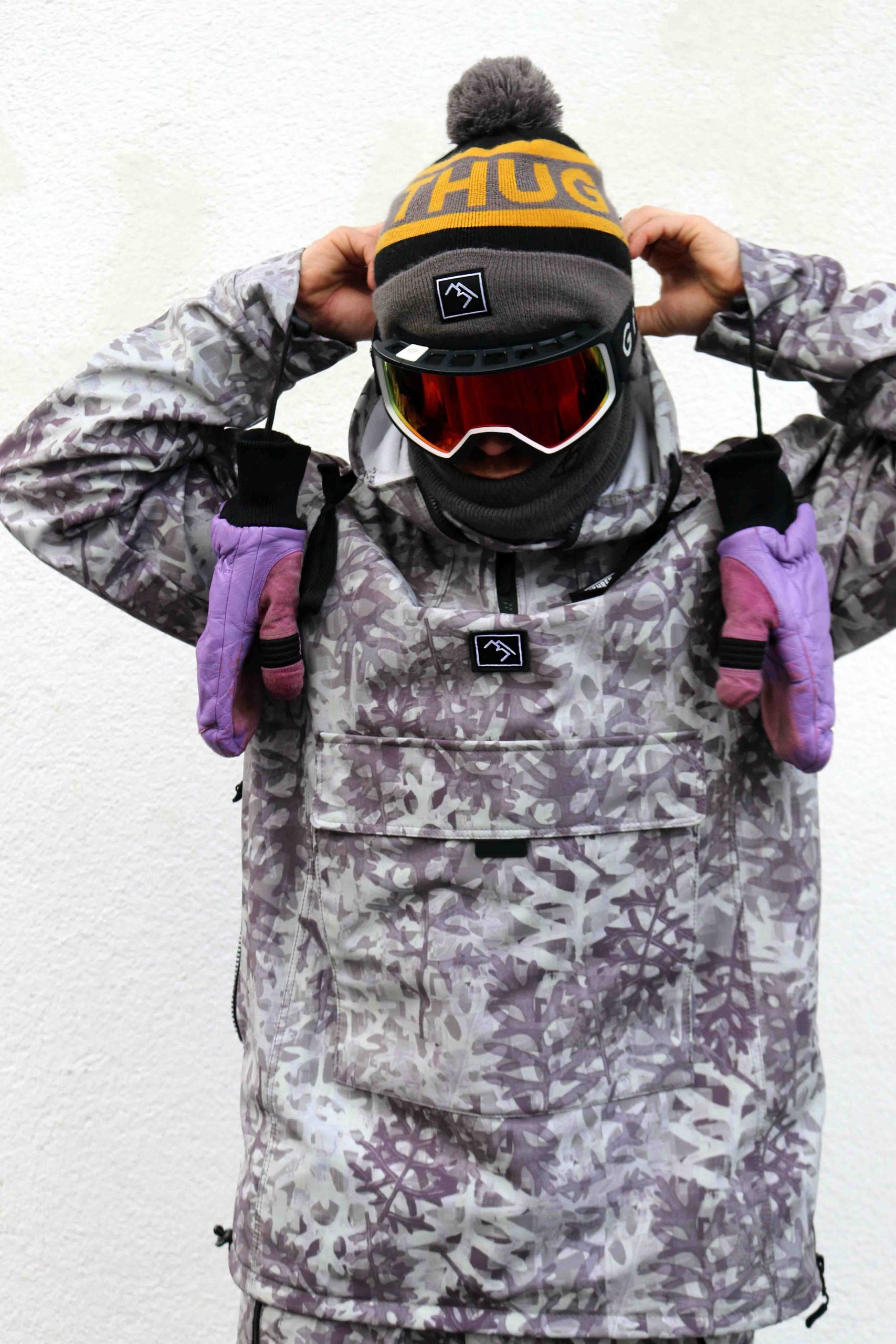 What new colours / prints are you bringing to the FW 21/22 collection?
We have more than doubled the colourway range we'll be offering on our outerwear this year, so guaranteed there'll be something there to suit everyone's taste. We'll be releasing more full prints, matching top and bottom half but have kept the range interchangeable between the patterns and block colourways. There are a couple of really strong looks in there if you're brave enough to take on matching prints.
Any *NEW* technical stories with regards to fabrics and materials?
Still rolling out the Softshell there, no change apart from upgrading the features on the items to improve overall functionality. We really like the heavyweight feel of the fabric and super soft texture to the internal fleece layer. It seems that we have hit a vein that is working, as we've noticed a lot more of the bigger players in the industry offering similar products. That on top of the feedback we've had from customers, we're confident in our current direction.
What are the three most important products in your FW 21/22 range? Why? Please tell us about them.
The Softshell Anorak and Joggers would be our top 2 products moving forward. We've worked really hard on them, listened to the feedback from both shops and customers over the summer and adjusted them accordingly. The best part about them is that we can even include them as part of our merchandising and supply options this year. So if there are any shops or hardware brands out there that have thought about doing their own branded Outerwear, speak to us, we have a catalogue you need to see. We can deliver your own branded products at price points that maintain your own margins, at low MOQ's
Any trends that your brand is moving away from?
We are reducing the amount of hood style headwear that gave us our start years ago, and pushing more into using Softshell and more technical fabrics across the range. We have had a really positive response to the new products we released last year both with the shops and our own webstore and is clearly the route to pursue. The more relaxed fit items, at more affordable price points, is what's working for us and I think is a clear reflection of the market, especially with current times.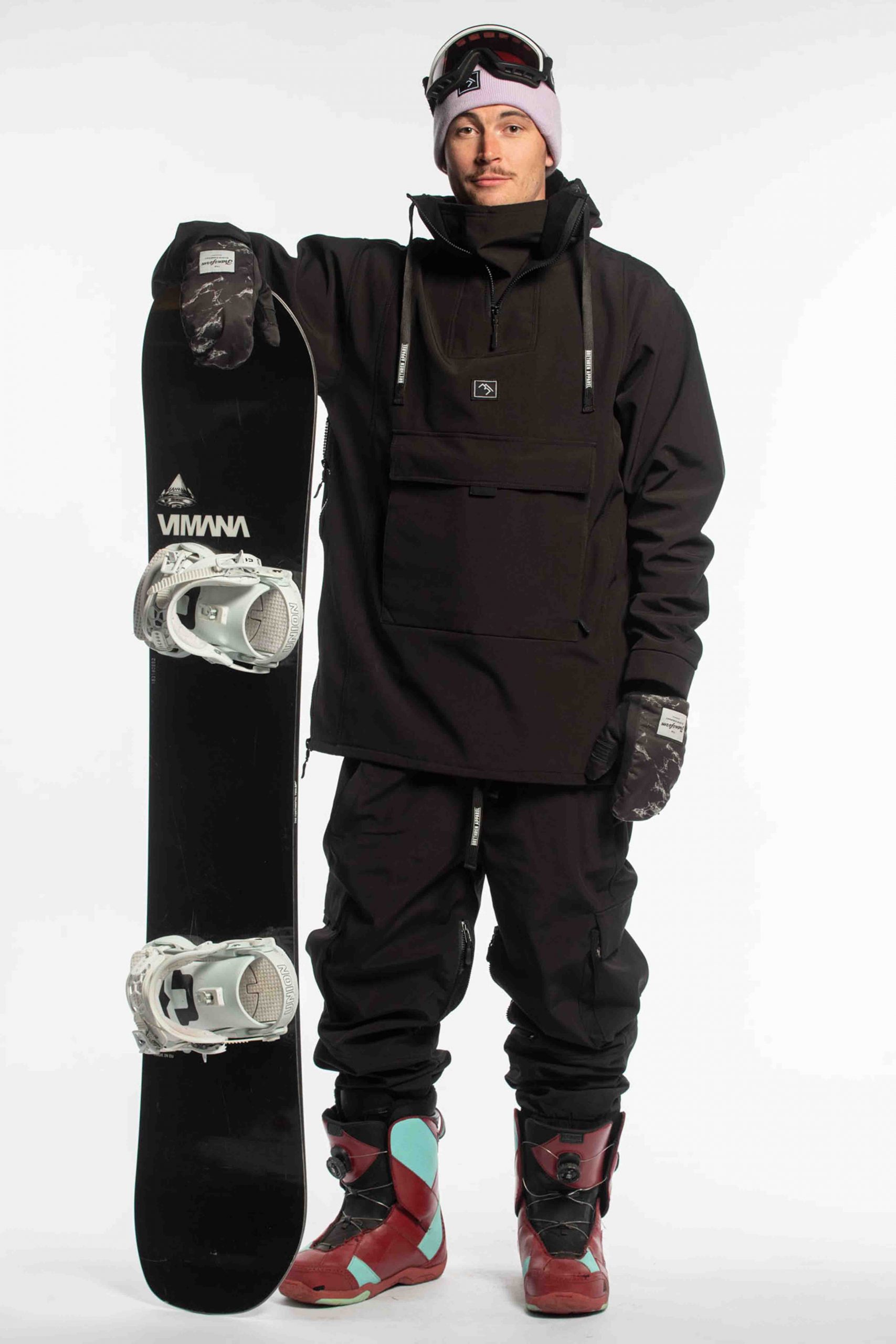 What are your top marketing stories for FW 21/22? This will help us to put some focus in the right place.
Our marketing strategy for this year is going to follow our seemingly old school perspective on snowboarding. Our products design, our 'fuck it attitude' and unpolished behaviour are all pretty reflective of a simpler time, and we want our online content to show these attributes too. We want to bring back the old days, and encourage participation at every level and revive the get-up and go philosophy. We'll also be looking to partner up and work with other brands that line up with our thinking, pushing the supplier side of our business and helping source quality gear for those that need them.
For online advertising, we've found social media platforms to be less and less effective in recent years. They also feel saturated as fuck using them so we think like brands, we will need to focus on reaching customers in alternative ways. Word of mouth was very successful for us originally but it is incredibly hard to recreate. We've had much more success with our direct email campaigns from last spring and the summer, so we'll try and keep in more regular contact with our customer base with content they actually care about.
In line with our people over profit ideology, and heightened by the current economic shitstorm the planet has endured lately, we have partnered up with the Snow Camp Charity. We felt we could use our small but loyal following to do some extra good, and actively support the charity who help young people from inner-city communities build positive futures through Snowsports. We donate £1 from every online sale to the charity and have also left an option for every customer to leave a tip when they complete at checkout, and its been working! Lots of people leave a donation and we send over the money over every fortnight.
Please provide an overview of how 2021/22 is shaping up for your brand. Has COVID-19 affected your line? If so, please explain the changes you have made, and how you came to these decisions.
20/21 isn't looking so bad in truth at the moment. We have had to make adjustments, things like SFT not having the top gallery and the likelihood of the tradeshows happening becoming less and less likely, we have had to come up with other ways of being able to demo our products to retailers.
We're going to develop an online catalogue and video series that demos all the products, not something we've done before but a lot of hardware brands currently do. Not seen as much of this content in softwear, but if done correctly should allow us to reach far more retailers than previously possible at industry events. There are only so many people we can talk to directly, but this will allow us to reach everyone we want too, without losing our personal approach to these conversations.
We did have plenty of time throughout the lockdowns to work on our products and samples. Aisling still makes every single prototype we sell, so it did allow plenty of time on the sewing machine which is how we've had time to go back into the designs in such detail.
We have suffered a little this year from under-ordering on our own holding stock for the webshop. We acted too cautiously at the point of order, which is more annoying than fatal.
We also normally would complete a sales tour through February / March time, and we'll have to see closer to the time whether that's going to be possible this year. Italy has already closed its slopes to the public, and there are lots of other similar conversations happening around the Alps.
You'll see a big focus this year on internet sales for sure. We've always been big supporters of our retailers, whether that's extending payment terms,  helping out with custom gear, advertising they have our product etc, and our worry will be that the shops in resort will suffer due to this, as they are feeling those pressures already. On top of that, if they do get their webstore running, they'll be competing with online giants that'll price them out buying scale, and won't be able to compete with their SEO spend and general online advertising.
Smaller brands like ourselves, are going to have to work harder to earn their market share for sure. What you'll see is retailers not taking risks with not-as-well-established brands, especially when trying to open up new accounts. Bigger retailers will expect bigger discounts, including bigger buyback clauses which are hard to accommodate on the lower end of the spectrum brandwise.
Despite all the uncertainty surrounding the industry, we're still thundering through the obstacles, ride or die and hope this comes across in the new line.