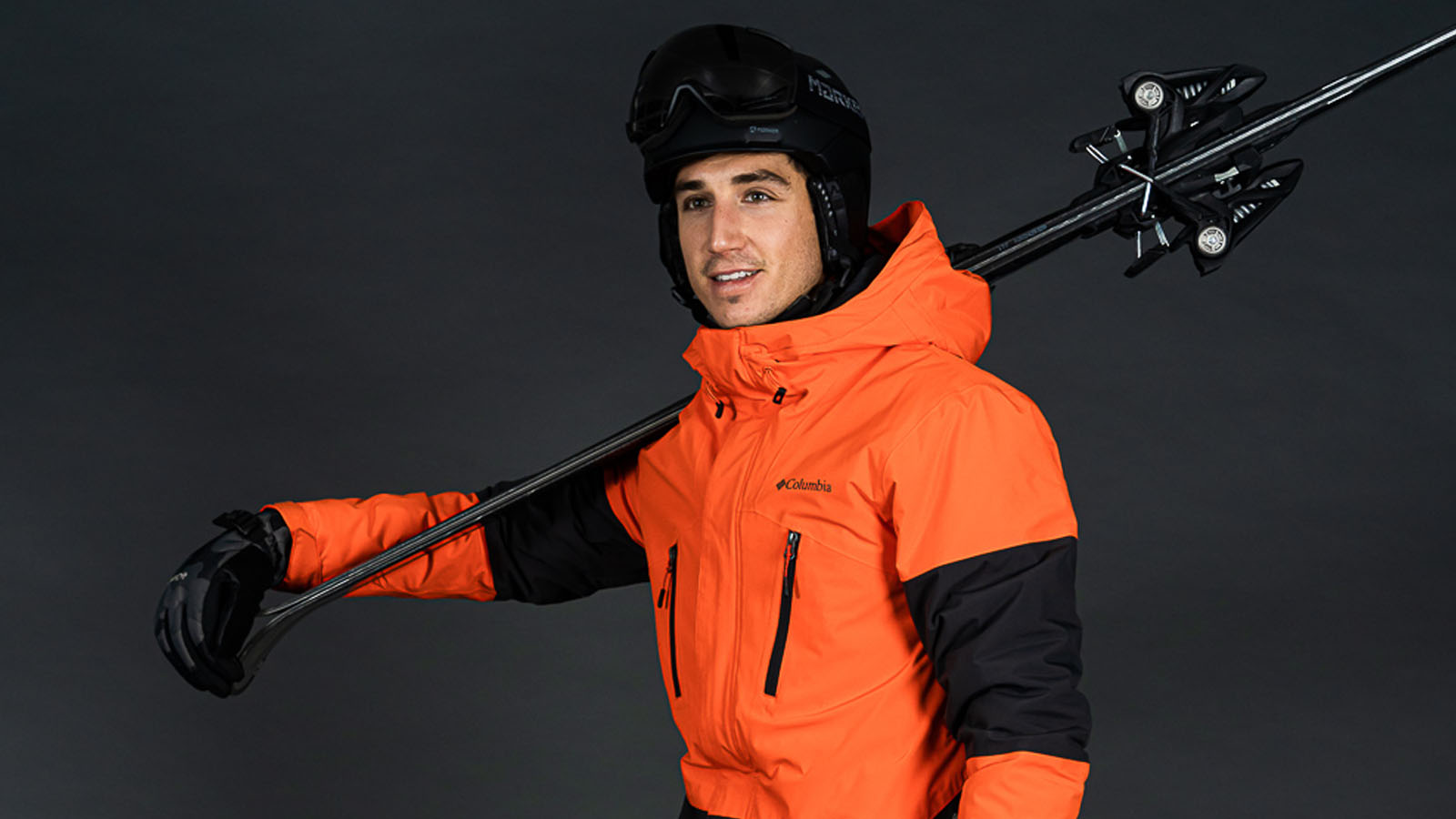 Columbia 21/22 Men's Outerwear Preview
Retail Buyers Guide: Men's Outerwear 21/22 Retail Buyer's Guide
Brand: Columbia
Interviewee: Yoann Patural, Merchandiser Manager Europe
What is the overall theme behind your FW 21/22 outerwear range? From which big trends do you take your inspiration?
Authenticity is what was behind our F21/22 outerwear range. We are from Portland, we are Portland and we needed to stay true to what is the life there. Be able to cope with rain, cold, no matter if you are hiking on Wildwood or skiing in Mount Hood. However Portland is also an urban metropolis where people socialise, live, work, commute and they need the best products and the best value to go across the winter comfortably .
Those playgrounds will be reflected in the 3 stories we'll have this season :
In the city
On the trail
On the Mountain
What new fits / silhouettes are coming out in FW 21/22? What pant and jacket styles are most important in your range?
In the city story :
Marquam Peak Peak Fusion in Dark Amber Black
Rugged Ridge Pant in black
Sweater weather full zip fleece in Black heather
On The trail:
Labyrinth Loop in Red Quartz/Shark
Tech Trail Knit Jogger in Shark Heather
High Dunes Graphic tee in Columbia Grey Heather
On the Mountain :
Aerial Ascender jacket in Red Quartz
Kick Turn Pant in Shark / Park view ½ zip Red Quartz
What new colours / prints are you bringing to the FW 21/22 collection?
We are blending foundational outdoor colours : kaki, Navy, Fossil, Grey with some Pops of Red Quartz (orangey red, bright indigo or white). Red Quartz is a vibrant sporty colour that will take you across the different segment of the collection an across most of the product categories. It can be blocked in with some neutrals (shark) in snow sports or be full on on some mid layers to highlight a more conservative ski outfit for instance. But it can we also a cool colour to play with in sportswear on hoodies or beanies.
If you look at the outdoor part of the collection blanket print or the Buffalo Print directly coming from our Pacific north west DNA will be strong prints for us this year. They are features in our Sweater Weather Printed half zip.
On Snowsports, the berg print will be a strong story for us in F21, especially on the Aerial Ascender Anorak.
Any *NEW* technical stories with regards to fabrics and materials?
The main story for us will be around our Omni Heat Infinity lining technology. 10 years ago, Columbia launched it's Omni heat Reflective technology. The idea is to reflect the consumer body heat to increase the warmth. With Omni Heat Infinity we are creating a warmer product by increasing the reflecting surface from 30% to 50%. We are using Gold aspect as it's a very well-known reflective material used for instance in aerospace or also on emergency blanket.
What are the three most important products in your FW 21/22 range? Why? Please tell us about them.
Labyrinth Loop Hooded Jacket: Because it's an awesome synthetic puffers with recycled insulation, omni heat infinity lining at a great MSRP 179 €.
Marquam Peak Fusion : It's a parka which has a very modern aesthetics with its fabric mix, very warm with its Omni Heat Infinity lining, tons of pockets at at a fantastic 279 € MSRP
Aerial Ascender. Our new technical insulated ski jackets. With all the Columbia technologies (Omni Tech Membrane, Omni Heat infinity Lining) and fully featured for ski (snow skirt, Ski pass pocket, ventings, goggle pockets). Great products for demanding skiers at 279 € MSRP
Any trends that your brand is moving away from?
Not really. Our mission is to unlock the outdoor for everyone and we try to stick to it by offering a broad range of products suiting all family needs.
What are your top marketing stories for FW 21/22? This will help us to put some focus in the right place..
We have 1 : Omni Heat Infinity which will support the Warm Smarter Campaign. This will support the 3 seasonal stories. In the city / On the trail / On the Mountain
Please provide an overview of how 2021/22 is shaping up for your brand. Has COVID-19 affected your line? If so, please explain the changes you have made, and how you came to these decisions.
In extremely challenging times we really wanted to continue to move the brand forward.
We are luckily in one of the few industries who was put under the spotlight because of the pandemic as the outdoor was more or less the only activity which allows you to exercise & respect social distancing. We had to come up with an exciting collection and have a wow effect.
Rather than looking at the pandemic as a deal breaker we looked at it as a massive opportunity to bring new  & younger consumers to the table.
We have continued to expand the outdoor part of the collection targeting those urban active consumers eager to glamp, to seek for micro adventures. We really worked hard to inject a lot of inspiring products in that range in Puffers, Sherpa fleeces, insulated jackets for all consumers wanted to have a piece of the outdoor with them any time, anywhere.