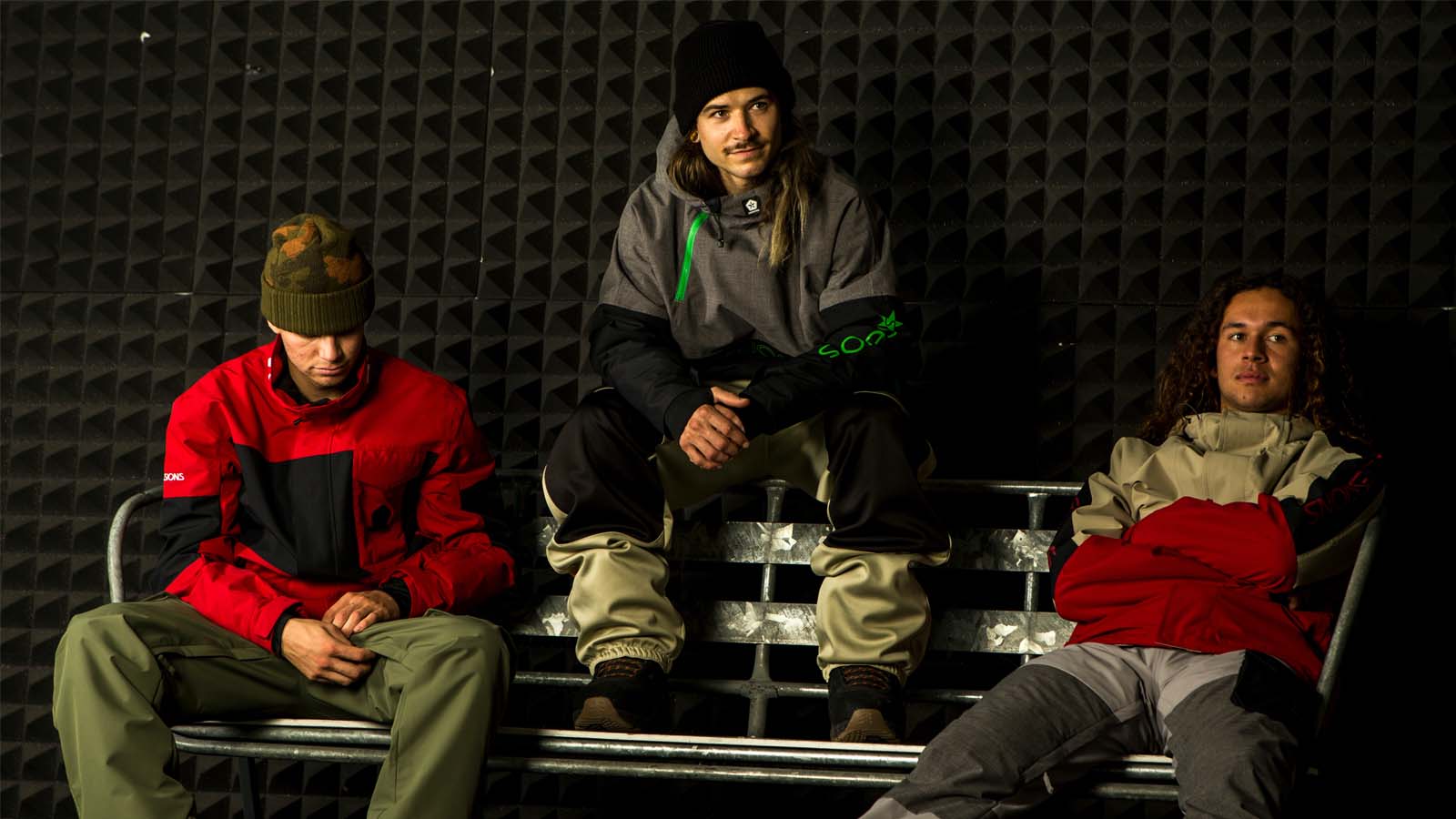 Sessions 21/22 Men's Outerwear Preview
Retail Buyers Guide: Men's Outerwear 21/22 Retail Buyer's Guide
Brand: Sessions
Interviewee: Shasta Metcalfe, Outerwear Product Manager/ Developer
What is the overall theme behind your FW 21/22 outerwear range? From which big trends do you take your inspiration?
For Sessions we have been focused on the retro street look from the 90's – this season we looked specifically at the retro arcade games era choosing certain colours' that would best complement and showcase this year's silhouettes.
What new fits / silhouettes are coming out in FW 21/22? What pant and jacket styles are most important in your range?
We will continue with our varied selection of pant fits from standard, baggy, or jogger.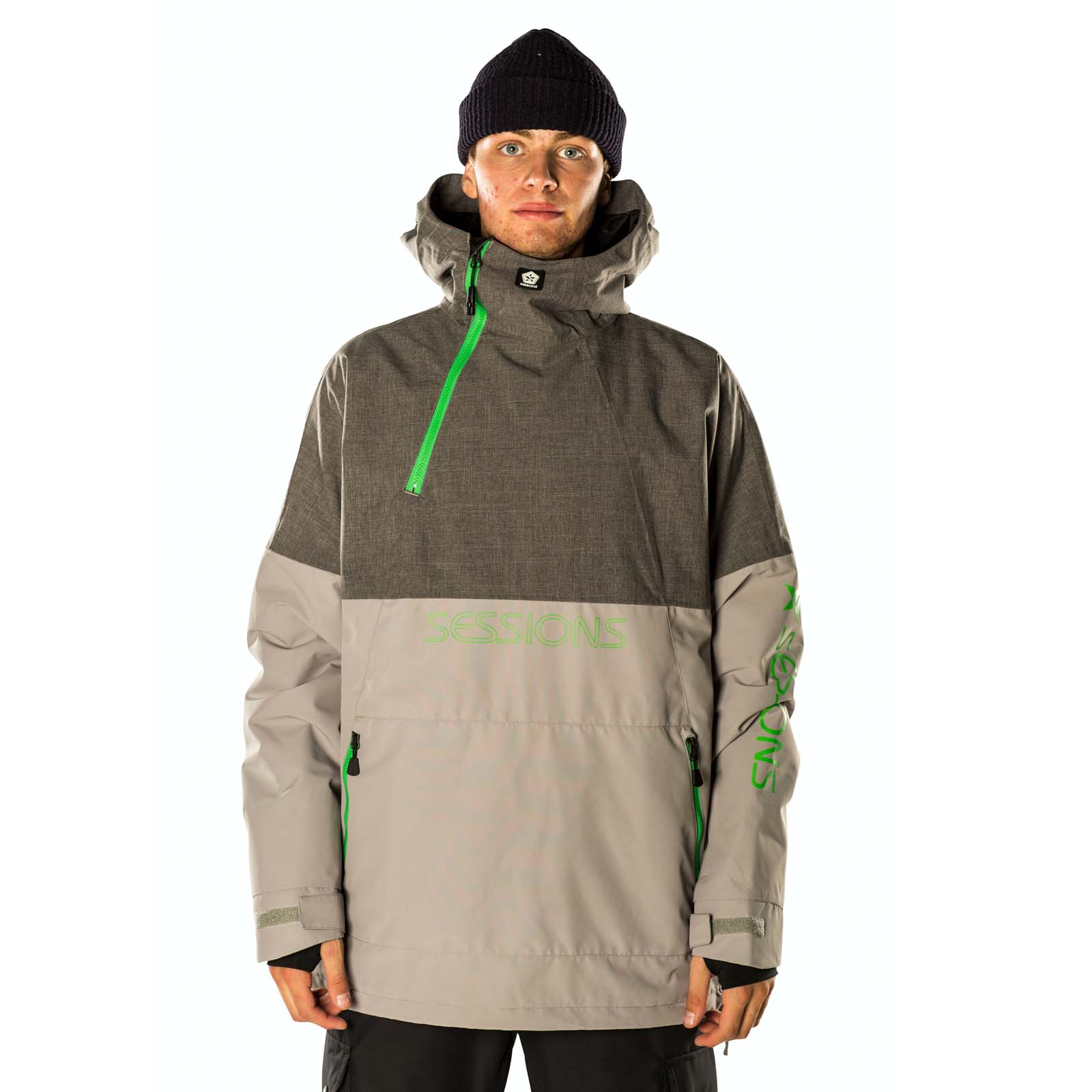 What new colours / prints are you bringing to the FW 21/22 collection?
New colours for W21/22 Neon Green, Deep Sea, and Orange
Any *NEW* technical stories with regards to fabrics and materials?
New fabric this season is a textural melange bringing a new feel to the classic solids of the last 2 seasons.
What are the three most important products in your FW 21/22 range? Why? Please tell us about them.
Central Anorak – featuring our new melange fabric and offers a full feature set. Fun colour block options as well as solid or subtle. Sessions new technical pullover offers 15K/10K fully seam-sealed, 60gm insulation at an affordable price point
Updated Bleach Bib comes with the external media pocket with audio routing this season and features the new melange fabric.
Our new intro kit the Vita Jacket and Capital Pant 10K/8K, critically seam-sealed at a great price.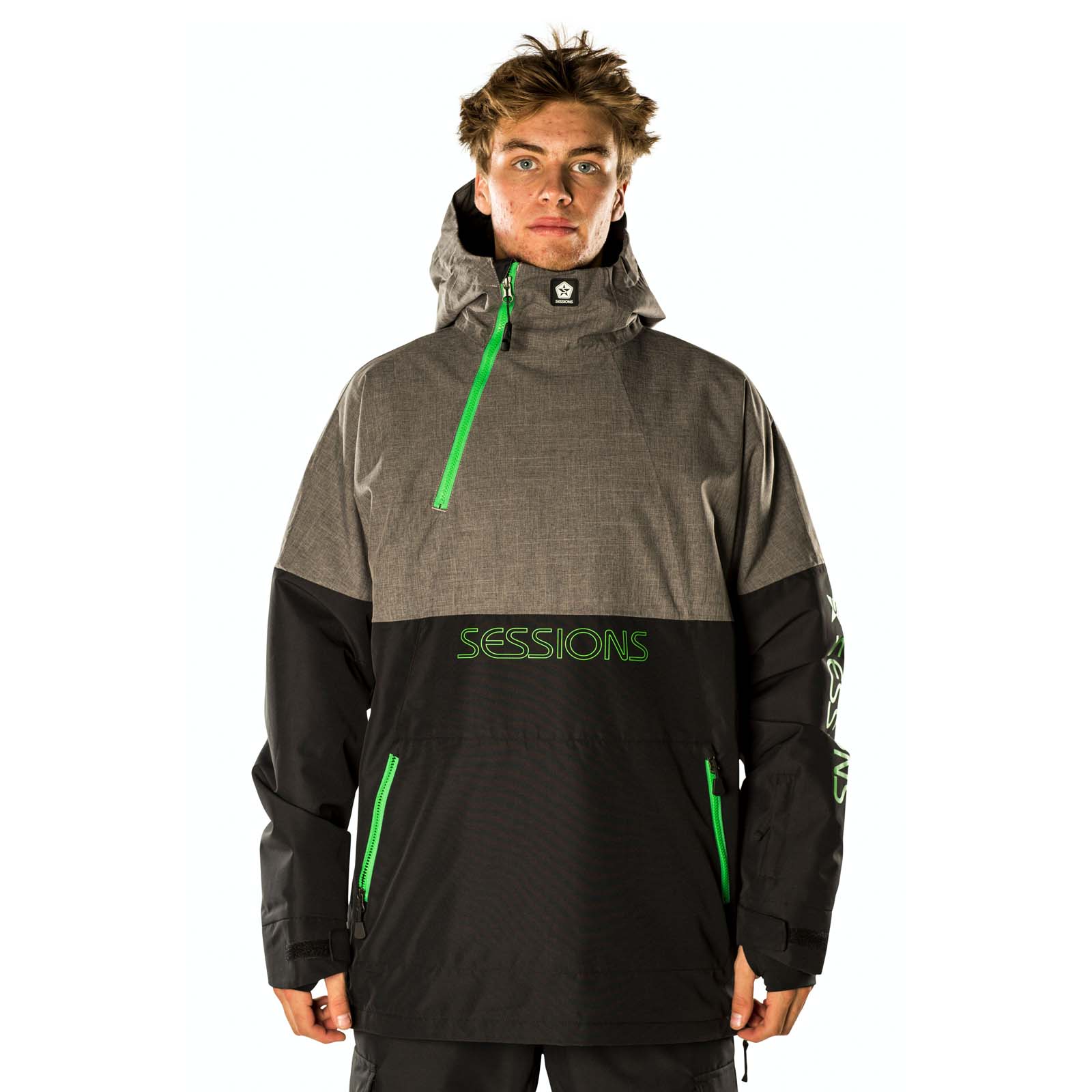 Any trends that your brand is moving away from?
Slimmer silhouettes.
What are your top marketing stories for FW 21/22? This will help us to put some focus in the right place.
Top marketing stories for FW21 will continue to be focused on the Sessions team and their continued involvement with the product line.
Something to look out for is that we will be adding a couple of new outerwear Team riders to the Sessions squad in the upcoming months. And each team rider is already focused on filming their own Sessions video part that we will release at the start of the season is 4 to 8 part series (or possibly more).
We also want to add specific focus on educating our fan base and reinforce that if resorts close down due to Covid – that you can still get creative and to ride. We are challenging more people to get creative with your regional surroundings. Take your crew to the city and build a kicker to a handrail you've been looking at all summer. A local school playground always offers up all sorts of obstacles to session: benches, stairs, and picnic tables. Instead of a lift ticket invest in a Banshee Bungee or portable winch. Use gravity – find a hill and build your own features to shred. The Sessions Team does not rely on towrope parks or mountain resorts for a full day of shredding. Mountain resorts are usually the warm-up spot before going out filming.
Don't ever let anyone tell you that you can't ride!
We've added three skateboarders to the Sessions Team: Chris Gregson, Tristan Rennie, and Aaron "Jaws" Homoki.  We plan to have a specific focus on limited edition apparel pieces that are specific to each skateboarder.
Please provide an overview of how 2021/22 is shaping up for your brand. Has COVID-19 affected your line? If so, please explain the changes you have made, and how you came to these decisions.
2020 has been full of surprises. From total lockdowns at the start of spring to sales results on outdoor products that no one expected, this year has been wild. At Pretty Great, we are cautiously optimistic going into this winter. We did not cut production due to Covid so other than a few styles that were dropped due to low sales we are shipping completely. We do not think the full effect of Covid is over and we expect to see more challenges but the good thing about being locked down for so long there is a huge amount of pent up demand to go outside and be active. So let's go out and enjoy the mountains in the most responsible and safe way.