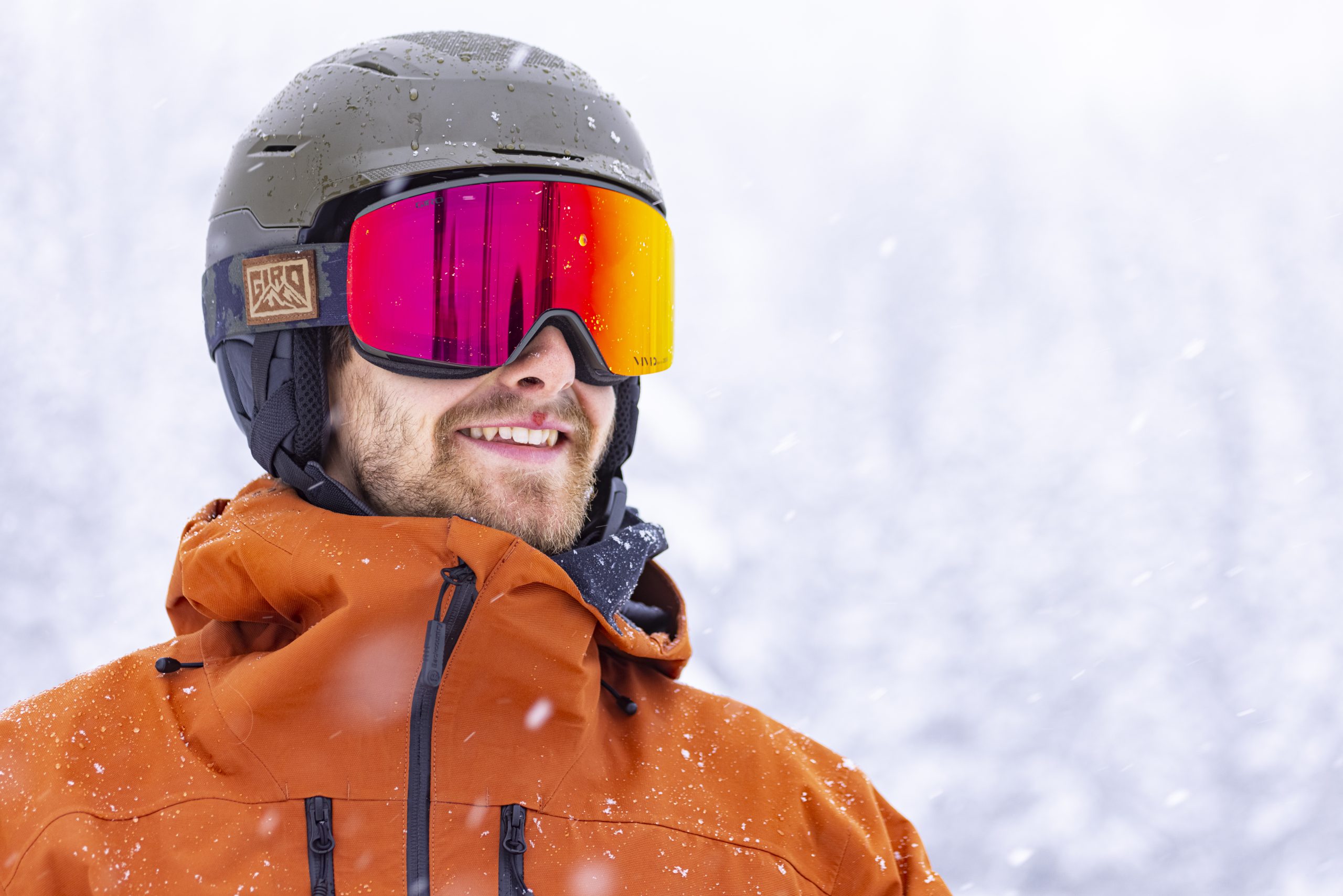 Giro Goggles 2023/24 Preview
Retail Buyers Guide: Goggles 2023/24 Retail Buyer's Guide
Brand: Giro
Interviewee: Darius Heristchian, Sr Sales Manager Snow
What are the key trends in the snow goggles market?
Contrast enhancing technologies and lens quick change system.  
In terms of frame, we note 2 opposed trends – 
1-The frameless with Toric lens, mid to wide face fit, looking to optimize the field of view
2-The models with frame, Back to roots kind of trend "MX" inspired cylindrical lens type of goggle like the early days goggles that we see on core freestylers
What were your biggest sellers in 2022/23? Why?
Our biggest sellers are 
The Contour, a Toric lens goggle, is the pinnacle of our Brand packing all we have
An extremely large field of Vision thanks to our EXV+ Expansion View Technology+
The Vivid contrast enhancing lens, our quick change technology, and a Vivid infrared bonus lens for low light conditions.
The other Best Seller in snowboard shop is the Method,
Great cylindrical lens on a wide frame featuring Expansion VIEW tech: EXV – our proprietary contrast enhancing lens tech: VIVID and a VIVID infrared Bonus lens
Packs a lot of style and high-quality lens for 149Eur
How are you segmenting your snow goggles? 
We do focus on the needs and product benefits heavy users are looking for, whatever their preferred play field is. From Park and Pipe to BC and Steep terrain or Groomers and side hits.
We segment them by user and practice, but in the end, you will choose the style that appeals to you the most and what you can afford with your wallet
Where do you expect the biggest growth for 2023/24?
We are very excited by our new models and updated models
We have a new freestyle Cylindrical goggle with a bigger strap and bold graphics that should appeal to the youngest demographic that spends all weekend on their boards or planks. The REVOLT
What are the most important technological features in your 2023/24 collection?
Together, the EXV+ (expansion View + technology) that offers unmatched peripheral vision and the VIVID lens (contrast enhancing) have really taken Giro to a higher step in the goggle world. 
What colours and designs are you featuring in your 2023/24 collection? Any standout collaborations?
Saying we have beautiful and trendy colors and rad graphic story is an understatement.
Our purple flashback or Space Green Retro (e.g. METHOD) speaks a lot for the fun our art director is having while delivering a lineup of colors and graphic riders want, the Black and white animal is adding a tasty spin on your commercial classic while bringing you favorite Zebra on the lift with you.
And yes we do re-conduct the most amazing Collaboration one could have with the Iconic Fender Guitar Brand on our goggle line.
And 4 different graphic execution on various goggle Models – stay tuned, it's going to get loud! 
Are you implementing sustainability in your products and production processes?
This is happening at the company and corporate level, looking towards improving our processes and auditing more and more of our supply chain to do the best moves.
What are your marketing stories for 2023/24?
Our collab with the iconic Fender Guitar Brand is one of our Key Marketing stories
And our Brand campaign, Live for This, calls out the aspiration of the Brand since its first day. As Giro always looked to provide people who live for the ride with the best gear possible to enjoy this experience.
How are you helping retailers to sell this category?
First, by helping to display and cross-merchandising our helmets and goggles the right way, by making available all displays necessary for the size of the retail.
Of course, visual and digital content are abundant to let the product do the talking. 
Is your production impacted by raw material scarcity or cost increase? If so, what solutions have you put in place?
I don't know of anybody or any brand that hasn't been impacted by this situation.
Improving planning certainly is key, in order to do that we need to be able to work ahead of time with partners with visibility, and forecasting. Because improving in these times and types of challenges require a bundle of common effort on all the value chain. While it can be hard for a retailer to take orders before certain times, keeping the communication flow helped to forecast right and minimize the impact on delivery.
3 key/hero products for the 2023/24 collection. 
– The Revolt – has a modern MOTO Cylindrical design with the power of our Proprietary contrast-enhancing technology VIVID lens, the Expansion VIEW Technology + to offer the widest field of view possible and the EVAK venting technology with a durable membrane to keep snow out and let air out to keep your gogle fog free – Revolt goggle Full Throttle vision
– Article II: Now featuring a quick Lens change system, to this low profile frame classic. Featuring EXV+, Expansion VIEW Technology + for the widest field of view possible and the EVAK venting technology, the Article II delivers high-Contrast vision and eye protection from the first to the last day of the season thanks to VIVID lens technology by Zeiss. Coming with a Category 2 or Category 3 and a bonus infrared VIVID lens, both in Toric shape for undistorted vision.
– THE AXIS™ GOGGLE'S FRAMELESS DESIGN FEATURES AN ELEGANT QUICK-CHANGE SYSTEM AND CLEAN, BOLD STYLE. FOUR SELF-LOCATING MAGNETS ASSIST IN LIGHTNING-FAST LENS REPLACEMENT, SNAP PINS KEEP THE LENS SECURELY LOCKED IN PLACE. THE FIT ACCOMMODATES A WIDE RANGE OF FACE SHAPES WHILE BOASTING AN IMPRESSIVELY WIDE EXV FIELD OF VIEW. THE AXIS INCLUDES TWO OF THE BEST LENSES IN THE BUSINESS WITH PREMIUM VIVID LENSES WITH OPTICS BY ZEISS®.