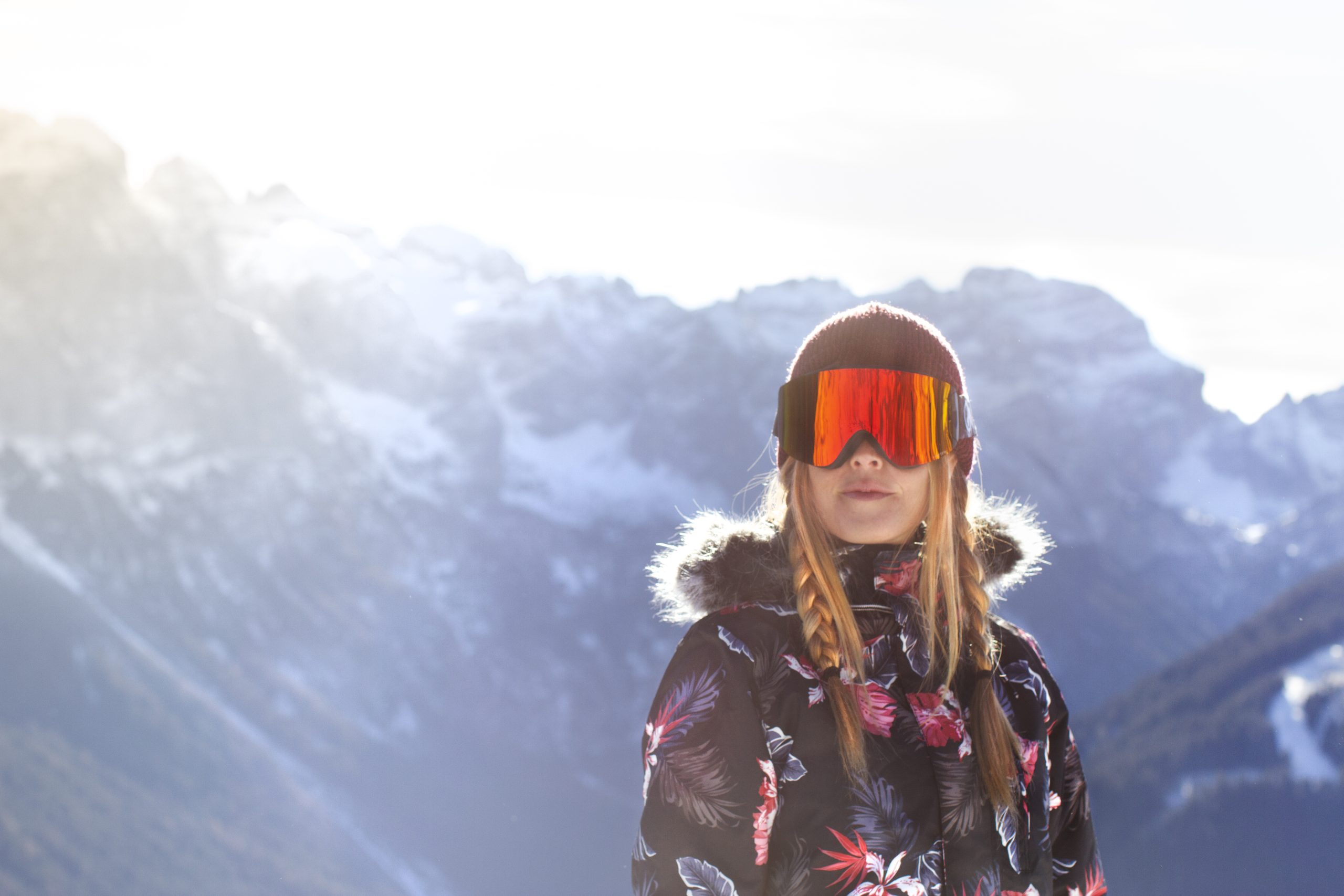 Out of it Goggles 2023/24 Preview
Retail Buyers Guide: Goggles 2023/24 Retail Buyer's Guide
Brand: Out of it
Interviewee: N/A
What are the key trends in the snow goggles market?
Well, in the past years we have seen a huge return of cylindrical lenses at the expense of toric and spheric lenses. As the majority of the trends in the goggles' industry, these are just aesthetical characteristics. Together with this, we've seen somber tones for the graphics. Fewer colours, sober graphics.
We must say that we as Out Of have always concentrated on pushing technology forward. So instead of focusing on trends like optimized lenses, we have developed our award-winning Electra. So we do act between trends, but we have an incredibly strong focus on technology. For instance, this year we introduce a new anti-fog coating that tested to be 5 times more effective than our biggest high-end competitor. 
What were your biggest sellers in 2022/23? Why?
Honestly, the season has yet to begin, so it'll be interesting to see what the sell-out will be. Generally, our Electra electronic goggles with award-winning IRID lenses are our biggest hit. Everyone loves it. 
What it does is that it adapts to light in less than 1 second, completely automatically and without having any batteries. Like a photochromic lens, but instantaneous. 
So you have the perfect light filter, at any time, without doing anything. It covers any tint between 17% and 42% of transmission, so it goes from almost an S1 filter to an S3. 
This year we have also introduced our first line of bio based and recycled goggles which were extremely appreciated too. Every single component is realized choosing the most bio based or recycled material. We know that these terms are often misused and since we have nothing to hide, here's the list of the materials. 
The frame is made with Pearlthantem Eco TPU which is sourced by castor oil. The end material has more than 46% of bio based material. The rigid plastic parts are made with Rilsan Clear G850 Rnew which contains up to 51% of renawable carbon. Both the elastic band and the microfiber pouch and made with recycled textiles with the GRS certification.
Then again, our Void model with its simplicity is loved by so many. The Void has a super wide field of view, its look meets the trends with its wide cylindrical lens and is so light you feel like you're not even wearing it. 
How are you segmenting your snow goggles? 
We have three main lens technologies that are then applied to different frames. We have electronic goggles with award winning IRID lenses, our signature The One photochromic polarized lenses (all in one) and last but not least Zeiss lenses for our "standard" polycabornate lenses.
Where do you expect the biggest growth for 2023/24?
For season 23/24 we're launching Electra 2.0, which is the evolution of a product that is already revolutionary and loved by thousands (ISPO gold winner in 2021, Amazon Innovation Awards 2021 and Silmo d'Or 2022). Electra was defined as a "real breakthrough in goggles design".
Electra 2.0 will have almost double the range of the first generation of Electras, meaning that it'll cover almost twice as many light conditions, maintaining the same unbelievable speed, being automatic and without batteries. 
We have also worked on the electronics so it doesn't only change between more tints, but the transition is so smooth you don't even realize it's working. Plus, thanks to a set of mirroring treatments specifically designed to fit on our patented LC film, we were able to reduce inner reflections by 50%, improving by far the optical clarity. 
The first generation of Electra was amazing, but Electra 2.0 is an epochal change! 
p.s. spoiler alert, it'll also be available in red together with the classic blue, silver, and green colors.
What are the most important technological features in your 2023/24 collection?
As mentioned above in the past year and a half we have concentrated in improving our patented technology IRID that can be found on our Electra goggles and on our Bio Project, bio based and recycled goggles. 
What is new in terms of construction and materials in your 2023/24 goggle collection? 
We are keeping our Bio Project line, that's realized, choosing for every single component the most recycled or bio based product available on the market. We are looking to expand the usage of these materials on the whole collection in the next few years.
What colours and designs are you featuring in your 2023/24 collection? Any standout collaborations?
For season 22/23 we have designed together with Fabian Boesch his pro model. It is available on our best-seller Void goggles! You'll sure see it at the world cup. 
Are you implementing sustainability in your products and production processes?
Yes, absolutely yes. We are in the process of becoming a certified B Corp and we're already a Benefit Corporation so sustainability is really everywhere in what we do, in every single process from producing, to packing to shipping. Every step of the way is designed to have as little effect as possible on the environment. 
What are your marketing stories for 2023/24?
Electra 2.0 is for sure our biggest marketing story. It's a technology that's unique in the world and is the only one that truly solves the issues of drastic light changes in outdoor sports. 
Second our Bio Project goggles, this project is extremely dear to our hearts and we cannot wait to extend the project to all our models. 
Third, our new super-performing anti-fog coating. Mind you, the test EN166 which tests how anti fog a lens actually is, gives a precise number as a result. The higher the number, the better it resists to fogging and the law requires a lens to stand the test for 8 seconds to be called "anti fog". 
Our lenses are tested to last for over 300 seconds. The fun part? 300 seconds is the maximum time the test machine can run. 
You can find our machine-beating anti fog on all our lenses. Say hello to fog free powder days.
How are you helping retailers to sell this category?
The hardest part for us, being such a technical brand with so many extremely technological features, is to explain all of these different features in a clear way. We organize clinics with our most important shops and we have explanation videos. We also explain to final clients what some of the most used technical terms are. 
We don't want to hide behind marketing slogans. We want everyone to understand, to have the instruments to decide whether or not a product is right for them. 
To sum it all up: we try and educate, we try to be as clear as possible, and we offer outstanding customer service. 
This is combined with all the classical communication channels.
Is your production impacted by raw material scarcity or cost increase? If so, what solutions have you put in place?
Not really, to be honest, the situation seems to be stable at the moment.
key/hero products for the 2023/24 collection. 
Electra 2.0 color Peaks, lens E-Red
The photochromic, electronic, instantaneous lens without batteries in its 2.0 version!
It covers almost twice the range compared to the first generation, this means that it covers almost twice as many light situations: it's lighter when deactivated and darker when fully active.
This maintaining the same speed, it adapts to light in less than 1 second. 
Electra 2.0 also has an improved optical clarity, thanks to specially studied mirroring treatments that reduced inner reflections by 50%.
 Bio Project, color Leaf, lens Green MCI 
Out first line of bio based goggles. We chose the most sustainable alternative on the market. The frame is made with Pearlthantem EcoTPU which is sourced by castor oil. The end material has more than 46% of bio based material. The rigid plastic parts are made with Rilsan ClearG850Rnew which contains 51% of renawable carbon. The elastic band and microfiber pouch are made with recycled textiles with GRS certification.
Katana, color Coals, lens Red MCI 
The Katana has an incredibly quick lens interchange system that allows you to swap lenses in 6 seconds. Like the name, it looks sharp thanks to the no-frame construction that brings the lens up to the borders of the frame. 
This allows having an extremely good field of view in a compact goggles. Available with two Zeiss lenses, no weather conditions will catch you unprepared.