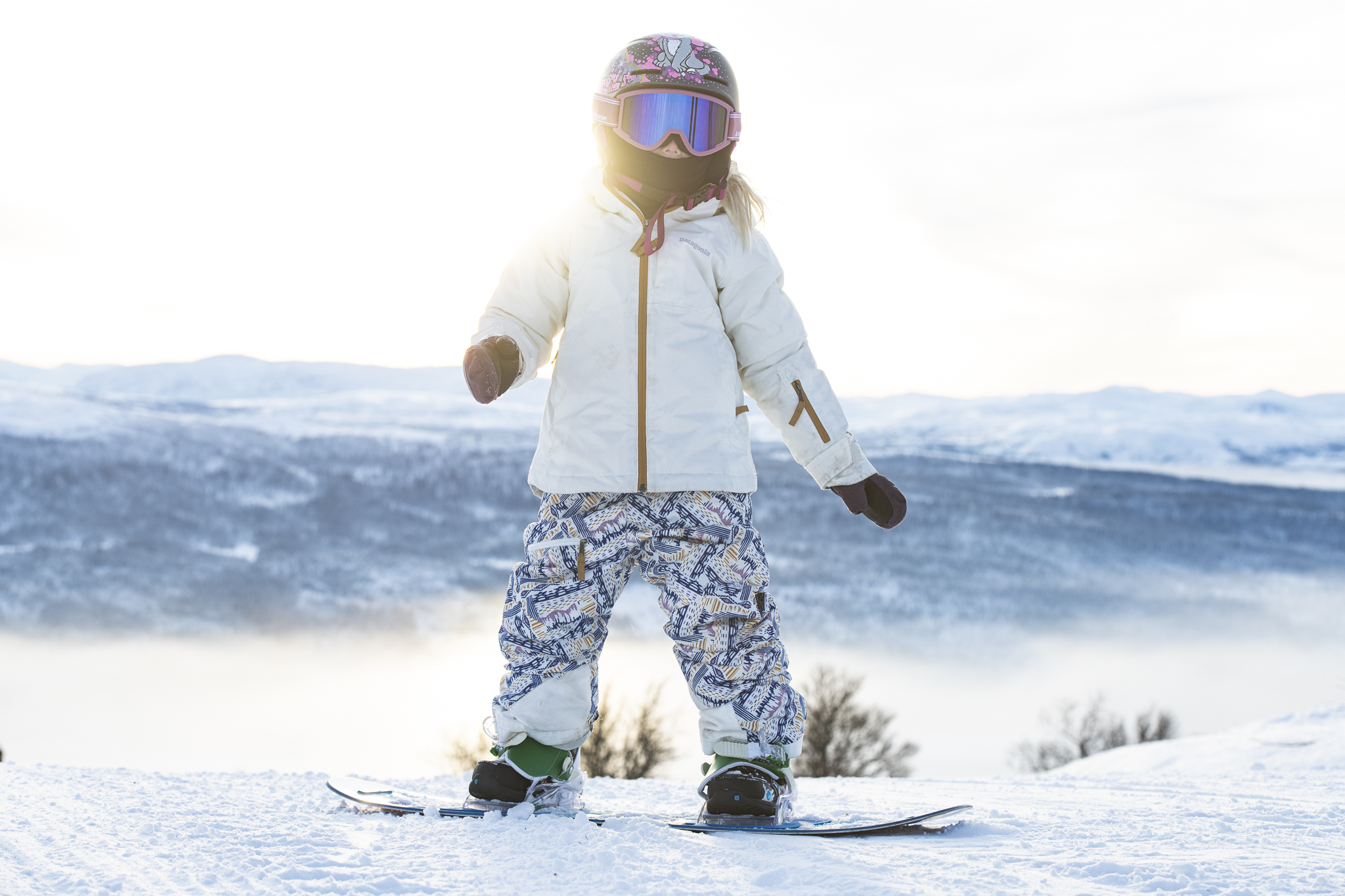 Spektrum 2023/24 Goggles Preview
Retail Buyers Guide: Goggles 2023/24 Retail Buyer's Guide
Brand: Spektrum
Interviewee: Robert Olsson, Co-founder
What were your biggest sellers in 2022/23? Why?
Black continues to dominate and our most popular models are Östra and Templet in the "Essential" range. Both have a great fit and goes well with almost every helmet out there, you get a lot of goggle at a reasonable price. As with all our goggles you get best in class eco-credentials with our bio-based materials and recycled straps. Our new frame Huså is also delivering good numbers.
How are you segmenting your snow goggles?
We segment by performance and offer a range of different lens-tech depending on what you need. Our entry line is called Classic and that gives you a great product at a great price. Essential is where we have the bulk of our business and the line has a great value for money and versatility with dual lenses. Our special lines, Premium, Black, White, Bio+ and Glacier all has speciality lenses for different environments. The RAW goggle is the pinnacle of what we can achieve in terms of sustainability with among other things the first high performance bio-based lens we have seen in the market.
Where do you expect the biggest growth for 2023/24?
With the challenges we see in the economy right now, I think the entry price points will see some increased volume. Geographically we have great new partners on the American and Chinese markets that will drive growth for the brand the coming seasons. 
What are the most important technological features in your 2023/24 collection?
We believe a lot in our BIOptic lenses. They are a 3-layer sandwich with 2 layers of crystal-clear cellulose acetate with a polarized sheet in between, it's the first bio-based lens we have seen in the market. Zeiss lenses overall and especially their Sonar lenses are also working extremely well and our Kyohuo inner lenses with 150% better fog management than the industry standard is also something worth boasting about. Our photochromic lenses are injected rather than coated which gives way better performance and durability.
What is new in terms of construction and materials in your 2023/24 goggle collection?
We are sticking with bio-based materials derived from castor beans throughout our range as well as recycled straps for the bulk of our styles. We also have hemp straps in our RAW and BIO+ lines as well as cellulose acetate in the BIOptic lenses.
What colours and designs are you featuring in your 2023/24 collection? Any standout collaborations?
As always we offer a lot of different colors to enable consumers and retailers to find their favorite. New for this season is Pebble Grey, a neutral light/mid grey hue that goes well with whatever other colors you are wearing. Our collaborations are normally something that comes to life late in the process. For FW22/23 we join forces with skate punk legends Millencollin and the fashion house Our Legacy. For 23/24 we only have a new goggle for P.O.W. coming out to support and celebrate their efforts for the planet.
Are you implementing sustainability in your products and production processes?
Yes, that's the thing that sets Spektrum apart- every product we do is more sustainable than conventional goggles. All our frames and plastic details are biobased, made from responsibly grown castor beans and all our straps are either made from recycled material or hemp. The BIOptic lenses are an industry first lens made essentially from wood pulp and the goggle case we made for the Östra RAW style is made from recycled wool. Our dye is injected into the raw material rather than painted saving workers and planet from unnessecary solvents and chemicals. These initiatives and more drastically reduces our carbon emissions and the footprint we leave on our planet. Apart from the product side we also look at our logistics and other key aspects of our business, as well as collaborations and memberships with P.O.W. and 1% For The Planet
What are your marketing stories for 2023/24?
We will be consistent and keep pushing the fact that we are doing something unique with the bio-story that we offer. No other brand is close to offer a holistic range where every piece is better for the planet- without compromising performance or quality. Less impact – Full performance. We will also be launching our first helmet and even if that's obviously no goggle, it's a product that ties in very close with our eyewear range and will make our goggles even more relevant to retailers and consumers. The Bunner snow helmet will of course live up to our high environmental standards and will be built in bio-based and recycled materials. Again with full performance, safety and comfort.
How are you helping retailers to sell this category?
We support mlotivated retailers by informing consumers about our brand and our story locally on social media and pointing them to our retailers for purchase rather than driving the traffic to our webshop. We believe in retail and it's our focus going forward.
Please name and describe in about 60 words your 3 key/hero products for 2023/24 collection. 
Östra Large – By popular demand we designed the Östra Large for those seeking a maximized field of vision along with the sleek, modern style of our most popular model. We have increased the measurements of the Östra with a few well engineered millimeters and besides the benefits in visual range it also fits to bigger helmets and faces in a more streamlined way. The expanded design provides exceptional peripheral view in all directions and a seamless integration with most helmets.
The Glacier Editions – High Alpine Protection
By introducing the Glacier editions, we give you the perfect weapon to combat the strong glacial light of exposed alpine terrain. The category 4 Alpine Smoke lens from Carl Zeiss Optics will neutrally filter 93% of all incoming light, protecting your eyes from fatigue and allowing you to perform better for longer in very strong light conditions. Available in our favorite frames Östra, Templet and Sylarna for you to find your own style and fit. Included in the Glacier package is a clear extra lens for when the clouds roll in or the sun sets.
Östra POW – Protect Our Winters!
POW is our favourite non-profit that helps passionate outdoor people protect the places and lifestyles we love from climate change. They have created a community of athletes, scientists, creatives, and businesses pushing policies that protect our world today and for future generations. Made in close collaboration with POW, the Östra POW edition boasts our BIOptic cellulose lens, a frame made from castor oil and a strap woven mainly in hemp to create a 90% bio-based goggle. Support your planet today!