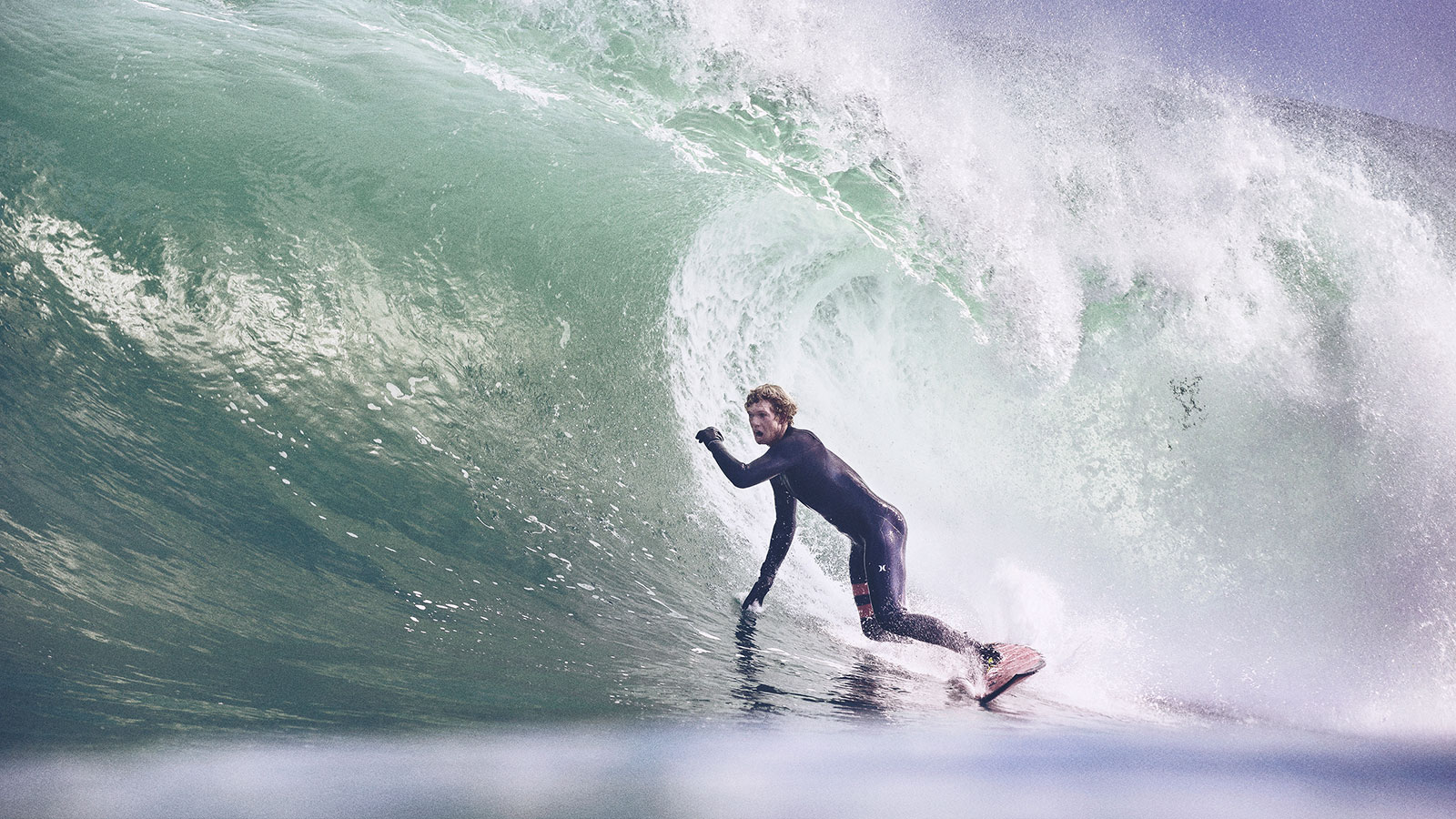 Hurley SS19 Wetsuits Preview
Retail Buyers Guide: Wetsuits FW19/20
Brand: Hurley
Interviewee: Pj Rueda, Marketing Manager EMEA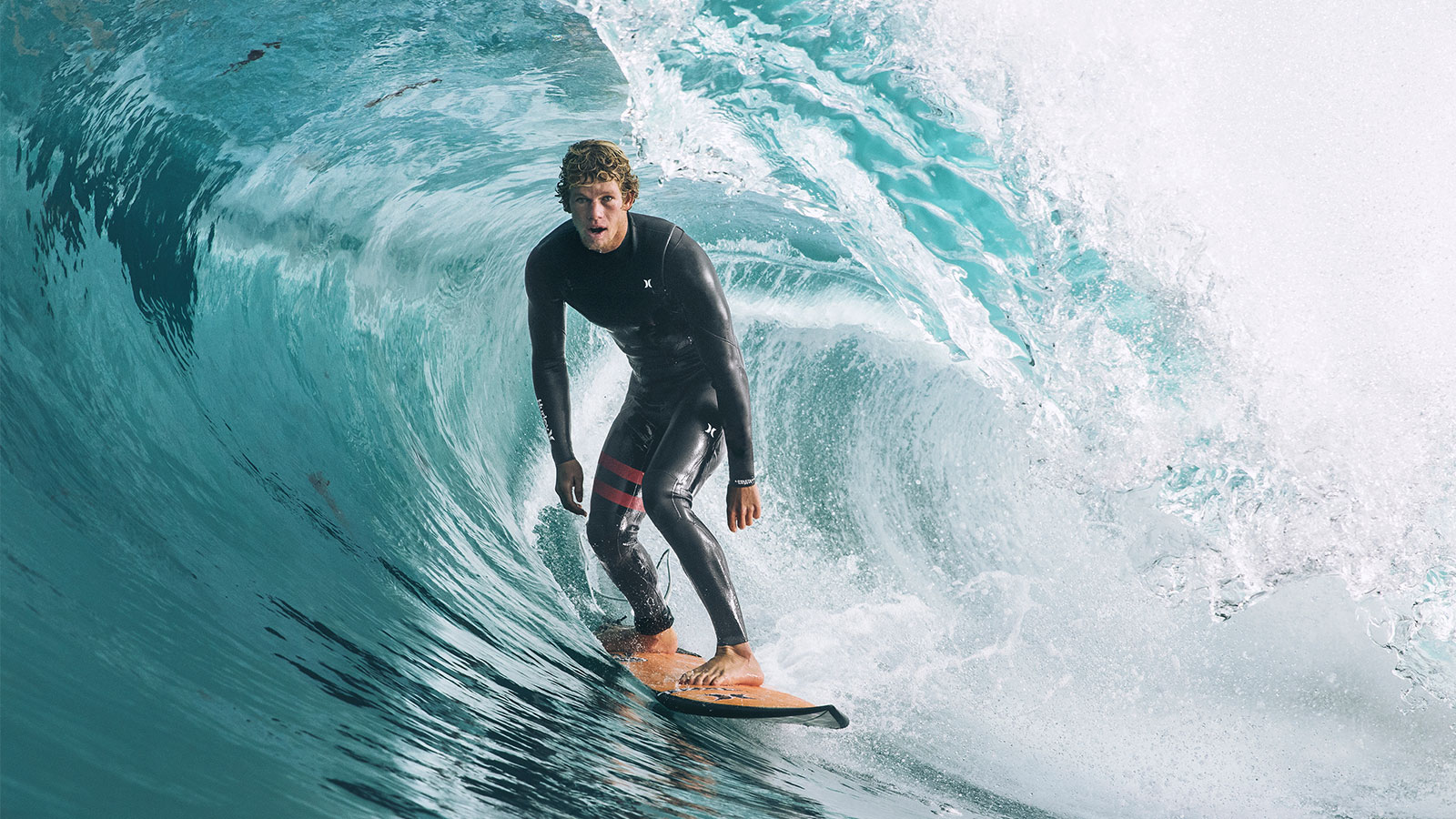 Would you say winter wetsuits are for the core market, whereas spring/summer wetties address to a more leisure-oriented audience?
Not at Hurley. We treat every surfer the same and provide quality products for everyone. All Hurley wetsuits are performing wetsuits, no matter the season. Everyone is invited to the Hurley party.
Actually, there is no "leisure-oriented" wetsuit at Hurley. We do not want to battle for entry price market.
What is the story behind your SS19 collection?
There are two elements in your question, related to Brand and Product.
As a Brand, we recently launched our "Brand 365" initiative, which is telling the same story, the Hurley story, all year long. We do not re-invent a new story every season, we are who we are. That means a constant positioning based on our values, supported by timeless imagery across all touch points.
As Products go, we roll on a four seasons calendar. Spring and Summer are delivered separately, allowing retailers to always have fresh products in store.
As we slow down time in Brand, we accelerate it in Products. We launch new packs or colourways every week during key moments, aligning retail, wholesale, digital tools and social media in an agile manner. It would be impossible to name them all, but collabs are a key element (successful Cryptik and Pendleton collabs will be back), we work with Julian Wilson and his mother for a Keep a Breast Foundation support collection, artists collections, capsule collections etc…
How does your range split between bottom and top-end models? (technologies/constructions, price-points…)
Our Advantage wetsuits range is clearly segmented in PLUS, MAX and ELITE wetsuits.
ADVANTAGE PLUS: Available for women and men, our entry-level wetsuit, the Hurley Advantage Plus Wetsuit, feels anything but basic in the water. A soft, quick-drying interior traps warmth, while smooth skin panels on the chest and back attract heat and keep the wind chill off.
What makes it special? Seams are placed out of your way and the underarm material is especially stretchable, so you can paddle freely. Hollow-fiber fleece lining on the chest and back traps in heat, Smoothskin in panelling retains 0% water and reduces wind chill.
The wide chest zip entry is Watertight and makes it easy to get on and off. Every detail matters: the kneepads are lightweight and their new construction absorbs less water. Add blind stitches, double glue and 100% taped seams for a killer wetsuit.
In terms of design, we offer a variety of tonal colours, plus a few prints for Women (check out the Tropics print!). All wetsuits rock contrasted iconic Hurley stripes on the right leg for Men, ankle or wrist for Women – for an added touch of elegance.
The Advantage PLUS offer is wide, from jackets to 5/3 hooded, including Springsuits, short sleeves, Long John,  2/2, 3/2, 4/3, 5/3…
ADVANTAGE MAX: For the more demanding consumer is the Advantage MAX range. Warmer, lighter and even more comfortable. A soft interior features updated Infrared technology that slows the loss of heat, keeping surfers warmer for longer.
We placed forearm panels to channel water for added propulsion through the water. Power Seams stands for durable, stretchy and watertight seam construction. The Hurley Advantage Max 2/2 and 3/3 have no zip entry, 4/3 and 5/4 Wetsuit has a chest-zip entry.
As design goes, colours are dark (Blue, Black, Burgundy…) and Hurley stripes are tonal.
ADVANTAGE ELITE: Possibly the best wetsuit on the planet. Made with incredibly soft Japanese neoprene and handcrafted one by one, the Hurley Advantage Elite Wetsuit is the warmest, most long-lasting, durable and flexible 3/3mm wetsuit we've ever created.
Each suit is built by hand, one at a time with supple, premium Japanese neoprene for an incredible feel and premium fit.
Only available in Black with White stripes.
In a few words:
PLUS = DURABLE COMFORT AND WARMTH
MAX = WARMTH WITHOUT WEIGHT
ELITE = THE BEST WETSUIT IMAGINABLE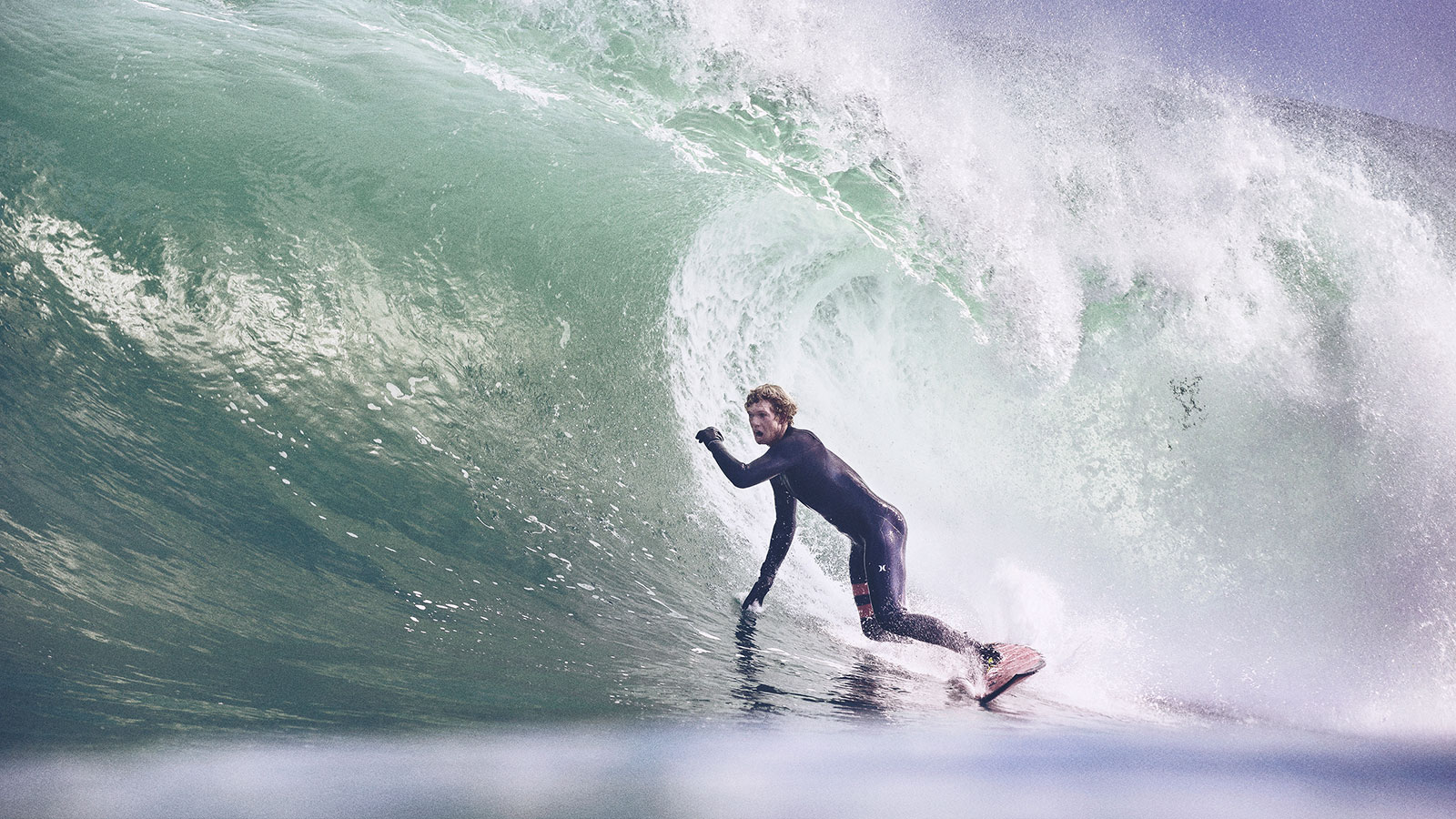 Please describe your latest innovation for 2019: rubber sourcing/tech, panelling, seams and closure system…
Hurley innovations are launched in Fall, so too early to disclose… Expect something big for Fall 19!
Graphics story: Will bold colours and prints play a major role in your SS19 collection?
The Tropics print for Women will definitely stand out on the shelves! We also have a few Women Advantage PLUS Jackets with fun back print.
More generally, we play with subtle colours. Consumers love our iconic stripes they spotted on John John Florence, Julian Wilson, Felipe Toledo, Michel Bourez or Carissa Moore, so we play with contrasted (PLUS) or tonal (MAX) variations.
Once under-considered, the women category has experimented a quantum leap in the last five years: new silhouettes, colours and prints aplenty. What is your take on women's wetties for SS19?
Being an inclusive brand, Women's products are a key element of our range! It is with performance in mind that we develop our products, and having Lakey Peterson and Carissa Moore as testers is prime.
Compared to Men's, Women's wetsuits have more colours, more prints, more shapes. They rock smaller Hurley stripes on ankle or wrist, for an added touch of elegance.