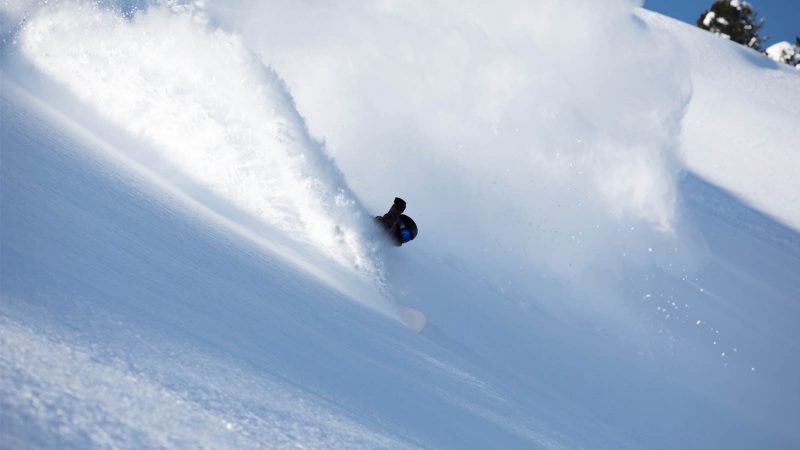 Roxy 21/22 Snowboard Bindings Preview
Retail Buyers Guide: Snowboard Bindings 21/22 Retail Buyer's Guide
Brand: ROXY
Interviewee: Barrett Christy Cummins, Women's product manager
Please provide an overview of how 2021/22 is shaping up for your brand. Has COVID-19 affected your line? If so, please explain the changes you've made, and how you came to these decisions
Our Mervin-made Roxy hardgoods collection is designed with Roxy creative aesthetic, Roxy team influence, and Mervin premium design heritage. The design process continued on schedule despite the pandemic shutting down our factory for 10 weeks. The timing was such that we could continue the design process and work with Roxy creative and our Mervin product development teams throughout the spring/summer virtually without issue. The production of the Roxy hardgoods snowboard and binding collection is on schedule and looking like the best yet!
How much of your new line (pre-COVID) is normally dedicated to new models and artwork, and how has this changed, percentage-wise, for 21/22?
For 21/22 we have a single carry-over board/binding for youth, the Poppy. It is carried over from 20/21 without changes. This model is packaged together with bindings and spans a size range from 80cm to 128cm. For 21/22 we have redesigned our entry-level boards and our binding line to meet the needs of Roxy riders, enthusiasts, and all-mountain adventure seekers. Each year we usually have a couple of binding colorways and one or two board models that carryover. However, for 21/22 we actually have more newly designed products than usual. All-new geometry and designs for 2 binding models, and 3 new board models. New graphics, aligned with the Roxy outerwear collections and perfectly merchandised for head-to-toe Roxy kits.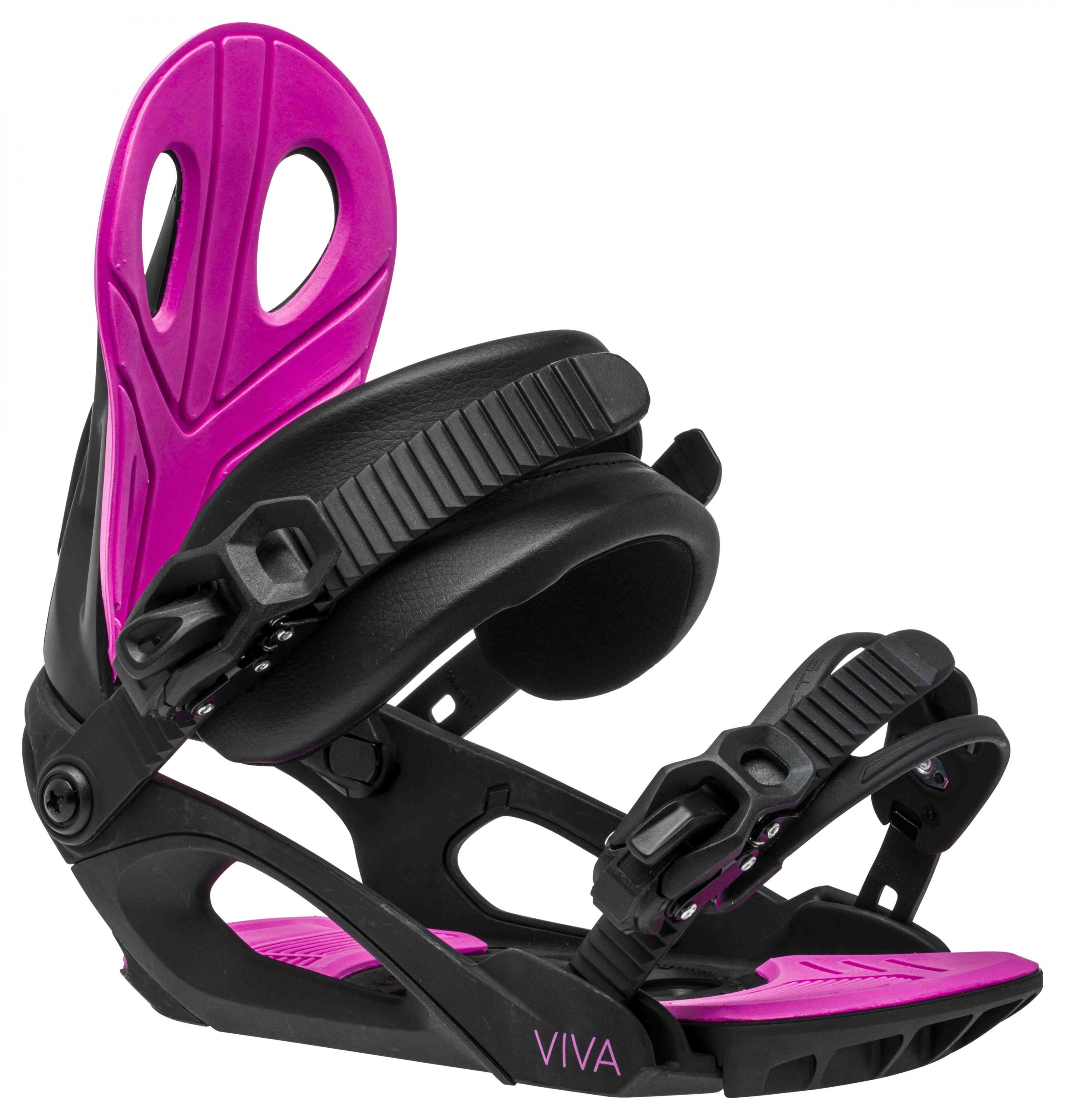 If you're pressing ahead with new items, what are the top three most important products of next year's line, and why? Please refer specifically to new products here, and not just new marketing stories.
As the Roxy hardgoods manufacturer, we will market our premium Mervin Made Roxy boards to the buyers through our sales team and our ecomm site. The Roxy brand marketing comes from Roxy/Quik, but they are invested in Roxy Snow and will be marketing the full collection and team through their channels. The Roxy bindings are all new with the introduction of the Lola and Viva models, so those will be highlighted for their comfort and performance features. Both are merchandised with the full Roxy snowboard line and come in two colorways each. The Lola features a contoured asymmetric highback, a light-weight two-part cradle ankle strap, and tool-free adjustability on the highback and toe ramp. The Lola strikes a perfect balance with intuitive support and control. The Viva binding has symmetric highback with full-length EVA padding, a padded ankle strap with a compression window, and tool-free adjustable forward lean on the highback. The Viva is the choice for a softer flex and comfortable fit.
Are you using any new materials in your bindings for 21/22? If so, what, and why?
The Lola binding combines the best features from our previous models and adds an asymmetric highback with inward angle for extra support and control. The Viva features focus on comfort with the cored-out straps and strategically cored baseplate design for ease of movement and softer flex.
Please tell us about the dominant visual themes in next year's binding line, including any interesting artist collabs you have lined up.
The Roxy binding line is all designed to merchandise with the Roxy snowboard collection. Colors and accents are consistent throughout the full Roxy winter line. The binding line isn't utilizing any artist or graphic elements but the colors are sure to coordinate with any winter kit!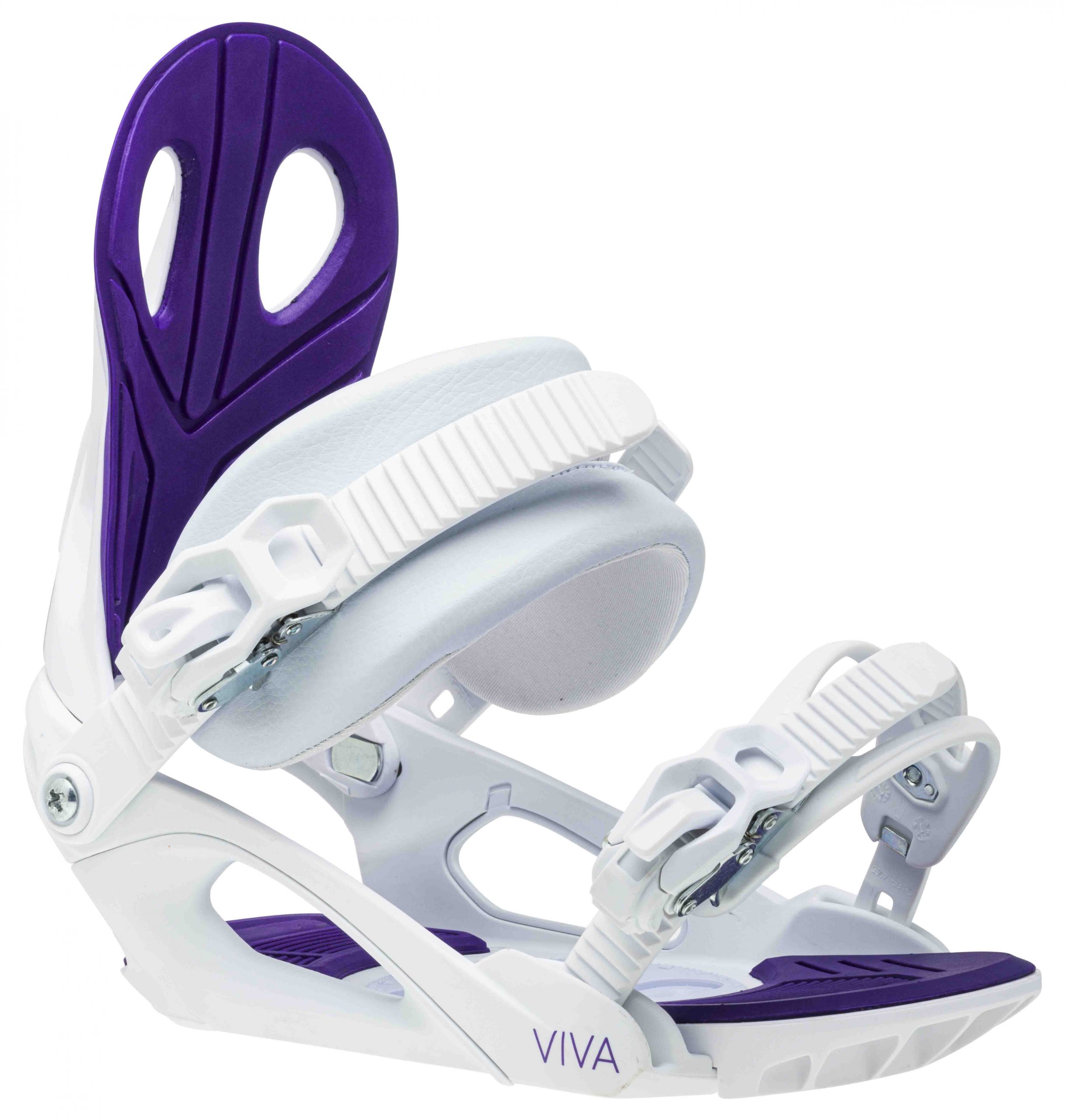 Prices: Where is your brand going? Higher? Lower?
The range of the Roxy hardgoods brand overall is holding steady. The additions in the snowboard line are in the entry price points so we have focused on improved features and design to offer the highest quality at a range of prices. The binding line price range has found its sweet spot, with an affordable binding line that focuses on comfort and control. We have reduced the models in the line, losing our highest priced binding and lowest priced binding to bring the best features from them all to the mid-price range with the Lola and Viva.
Looking at the specific components, have you made any new advancements in buckles, straps, highbacks, bases?
The contoured dual strap construction on the Lola ankle strap is an exciting feature that cradles and reduces pressure for control and comfort. Also, the asymmetric highback on the Lola is new to our binding line with an inward angle for extra support of our natural stance. The highbacks on both the Lola and Viva feature full EVA padding that extends past the edge of the highbacks to ensure comfort and support. Both Lola and Viva models feature a durable cored minimal design on the toe strap, reducing weight and bulk for a contoured fit.
What are your top marketing stories for next season?
For Roxy bindings the marketing stories are going to be through merchandising with the full Roxy hardgoods and winter collections. Roxy brand marketing stories will come from Roxy, and continue to focus on the blending of style and performance with a world-class Roxy snow team. Roxy marketing will also promote environmentally responsible production and industry-first technologies throughout the full Roxy collection.