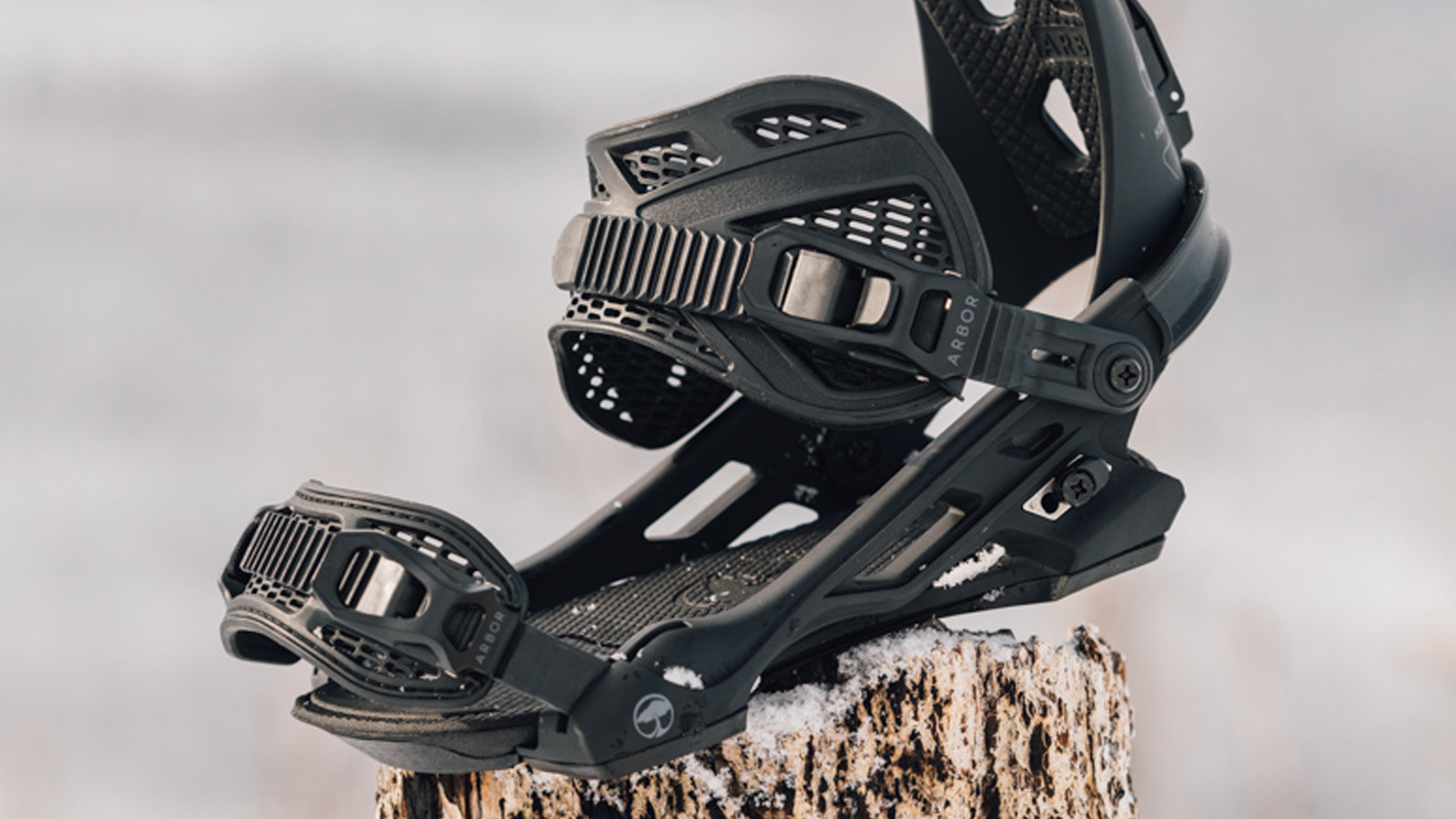 Arbor 21/22 Snowboard Bindings Preview
Retail Buyers Guide: Snowboard Bindings 21/22 Retail Buyer's Guide
Brand: Arbor
Interviewee: Chris Siebrecht, Sales and Marketing
Please provide an overview of how 2021/22 is shaping up for your brand. Has COVID-19 affected your line? If so, please explain the changes you've made, and how you came to these decisions.
After the successful addition of 2 new models (Spruce and Acacia) to our binding line this year, we have decided to stick to the 5 models we offer for next year as well. We feel that we cover a pretty big spectrum of the market demand with our offering. Starting from our affordable yet very high-quality bindings at the important price point of 199,99€ MSRP for our Spruce and Acacia models, to the more freestyle driven model Hemlock and the great all-mountain women's model Sequoia at 259,99€ MSRP, all the way up to our high-end and more freeride focused model Cypress at 329,99€.
How much of your new line (pre-COVID) is normally dedicated to new models and artwork, and how has this changed, percentage-wise, for 21/22?
Since we started our binding program we have always offered 3 color options with black being a set color. The other 2 color options change on a yearly basis and we will continue to do so for next year for the most part. We are also very excited to announce that we will be introducing a 4th color option for our top model Cypress. Here we will be adding the Mark Carter Edtion which will perfectly match Mark's board, the Clovis. Mark has been a substantial part of the Arbor Snowboards Pro team for a number of years now and it was time to honor his commitment and hard work that culminated in great video parts like in our team movie Cosa Nostra by adding his own pro model color option to the Cypress bindings.
If you will be carrying over a larger proportion of your products than normal, how do you hope this will be received by retailers?
As said, we will only carry over the color option black, which we have also done in previous years.
If you're pressing ahead with new items, what are the top three most important products of next year's line, and why? Please refer specifically to new products here, and not just new marketing stories.
We will stick to the models we are currently offering because we think we cater to a big portion of the current market demand with the bindings we have on offer.
Are you using any new materials in your bindings for 21/22? If so, what, and why?
After updating our straps, buckles, and hardware in the last 2 years in order to make them fit better and last longer, we think that we have now reached the standard that we are aiming for in all our products. We are confident that the current standard will also convince dealers and consumers that Arbor does offer bindings with outstanding performance and great quality.
Please tell us about the dominant visual themes in next year's binding line, including any interesting artist collabs you have lined up.
We have had a great response to our well-balanced mix of color options on our bindings offer. While we offer quite a few colorways in more earthy tones, that perfectly suit the Arbor brand, we also eventually offer a more poppy color here and there, which makes the overall offering well rounded. We also always try to offer options that go really well with the designs of our snowboards. Good examples here are the Sequoia Mint Frost, which will go really well with Marie-France Roy's pro model Veda, or the Cypress Mark Carter Edition that will perfectly match Mark's snowboard, the Clovis.
Prices: Where is your brand going? Higher? Lower?
We will stick to the 3 price points that we are also offering this year:
Spruce / Acacia: 199,99€ MSRP
Hemlock / Sequoia: 259,99€ MSRP
We feel that the current situation does not leave much room for the price increase. The inflation, in general, is stagnant currently, so we will not be the ones driving it. 
Looking at the specific components, have you made any new advancements in buckles, straps, highbacks, bases?
See answer to question 5. We have made all updates we thought needed to be done in the previous 2 years and have now reached a quality level that we feel confident about.
Will you be doing step-in, or similar, on 21/22? If so, are you licensing or developing it yourself?
We believe in the performance and functionality of the traditional 2 strap bindings and will stick to this concept in the future.
Will your production process (factories, equipment) be changing at all for 21/22?
No, we are happy with the facility we are currently at and will continue our partnership with this particular factory.
What are your top marketing stories for next season?
As mentioned, we are excited about the new Mark Carter Edition colorway on the Cypress bindings and will surely be putting some emphasis on this marketing-wise. We will also be promoting our other pro model color options, the Hemlock Frank April Edition and the Marie-France Roy Sequoia in a mint-frost tone.