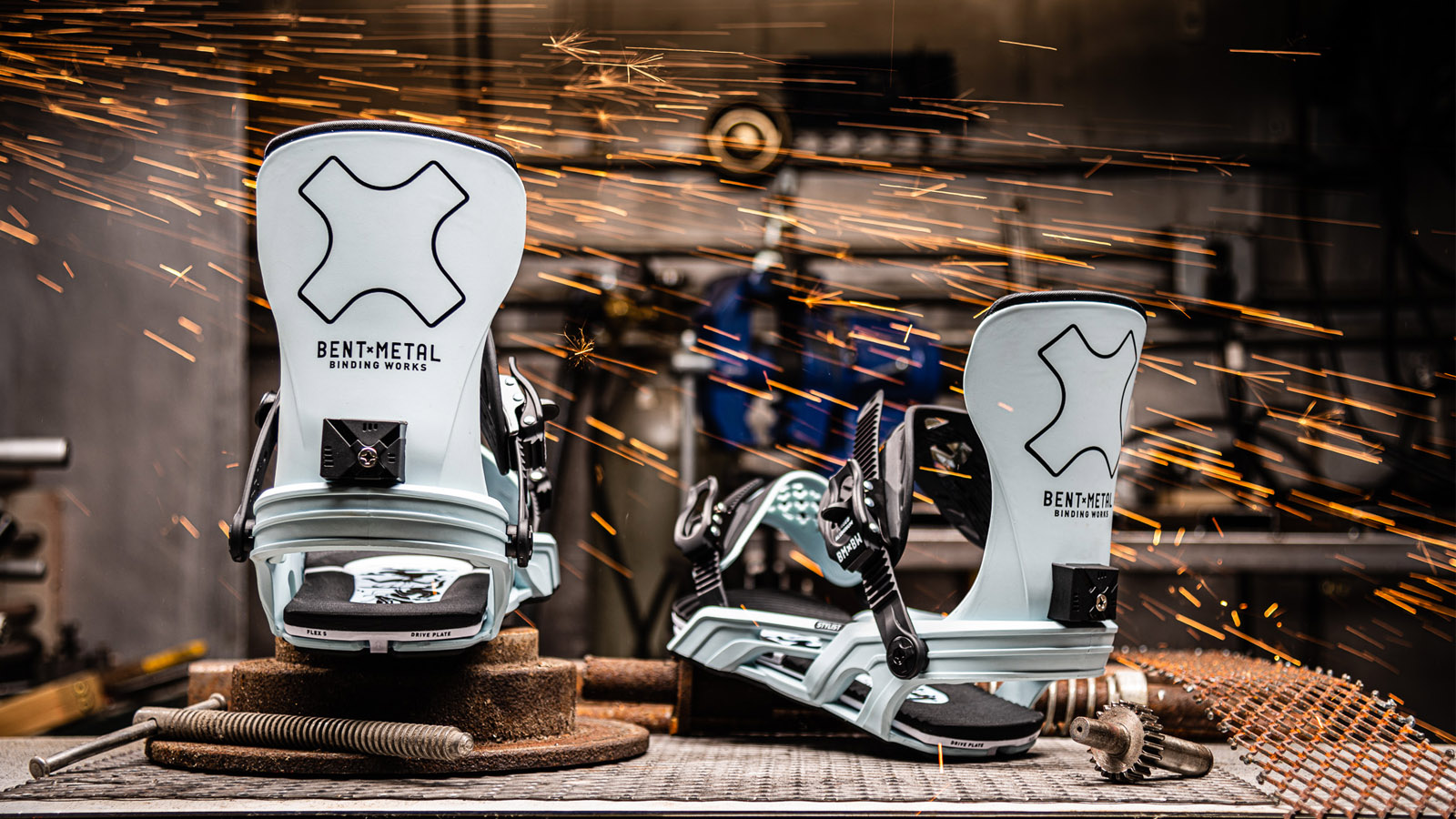 Bent Metal 21/22 Snowboard Bindings Preview
Retail Buyers Guide: Snowboard Bindings 21/22 Retail Buyer's Guide
Brand: Bent Metal Binding Works
Interviewee: Paul Ferrel, Binding Product Manager
Please provide an overview of how 2021/22 is shaping up for your brand. Has COVID-19 affected your line? If so, please explain the changes you've made, and how you came to these decisions.
This upcoming season is an exciting one as we are able to release new components, powerful evolutions in ankle strap design, all-new graphics, and a new affordable model that riders can really appreciate.
How much of your new line (pre-COVID) is normally dedicated to new models and artwork, and how has this changed, percentage-wise, for 21/22?
In a normal season, BMBW refreshes all graphics, along with new technology and models that have been under development.  We have not altered our line plan for this upcoming season and it is 100% new for FW21
If you will be carrying over a larger proportion of your products than normal, how do you hope this will be received by retailers?
We do not have any carryover product from FW20 into FW21.
If you're pressing ahead with new items, what are the top three most important products of next year's line, and why? Please refer specifically to new products here, and not just new marketing stories.
We are excited to introduce the BOLT model at our new starting price point making our Flex Control Advantage Drive Plate technology available at an affordable price. Our most premium men's binding is the Solution and it is fire for next season in our orange colorway, built for speed and control with a carbon fiber composite asym highback and drive plate and a refined dyadic dual-band ankle strap. The women's stylist is an important binding in our women's line and our team choice for all-mountain power riding. It has a new refined dual power band ankle strap that is responsive yet forgiving, distributing pressure and giving enough flex movement for all-mountain freestyle/freeride performance.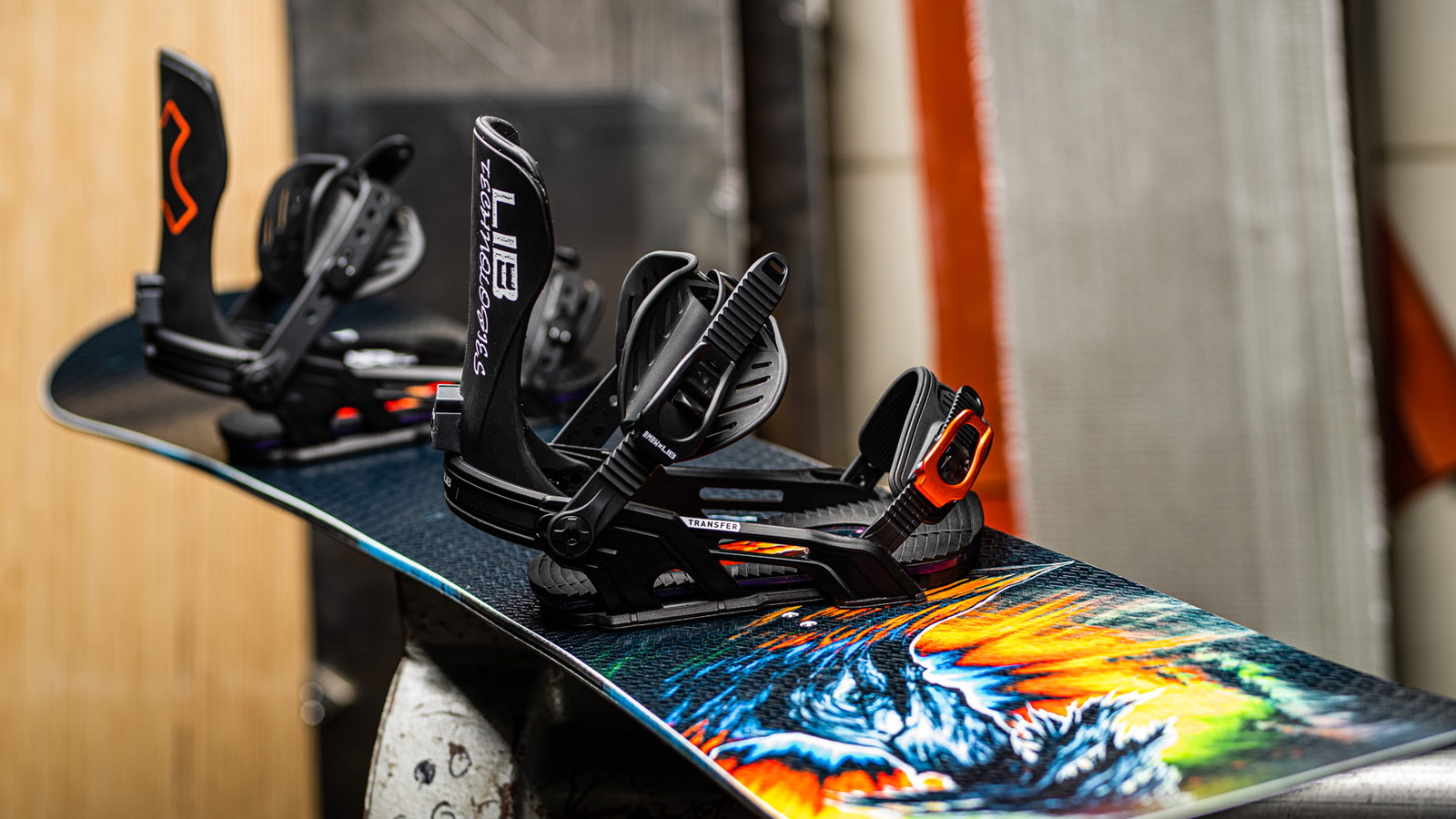 Please tell us about the dominant visual themes in next year's binding line, including any interesting artist collabs you have lined up
We possess the ability to apply photo-realistic sublimated graphics to our Drive Plates that you won't find on any other binding. Applying this technology, we have created a stunning Lib Technologies Co-Lab Transfer Model featuring long time artist and early team rider Mike Parillo's Teton artwork. Another one not to miss is the AXTION colorway featuring BMBW rider Forest Bailey's artwork from his Gnu snowboards Headspace pro-model.  Sean Genovese of DWD returns to graphically design a LOGIC colorway featuring raw forged aluminum buckle finishes and graphics in his unique style.
Prices: Where is your brand going? Higher? Lower?
We are pleased to be introducing the new BOLT model as our most affordable binding at a new starting price point while still incorporating the same Flex Control Advantage Drive Plate technology found in our most expensive models.
Looking at the specific components, have you made any new advancements in buckles, straps, highbacks, bases?
This is a big upgrade year for ankle straps on many models. Our Dyadic Construction Dual Band ankle strap introduced last year will now have evolved Power Bands with several new responses defining shapes, and levels of support that further amplify each model's unique performance abilities.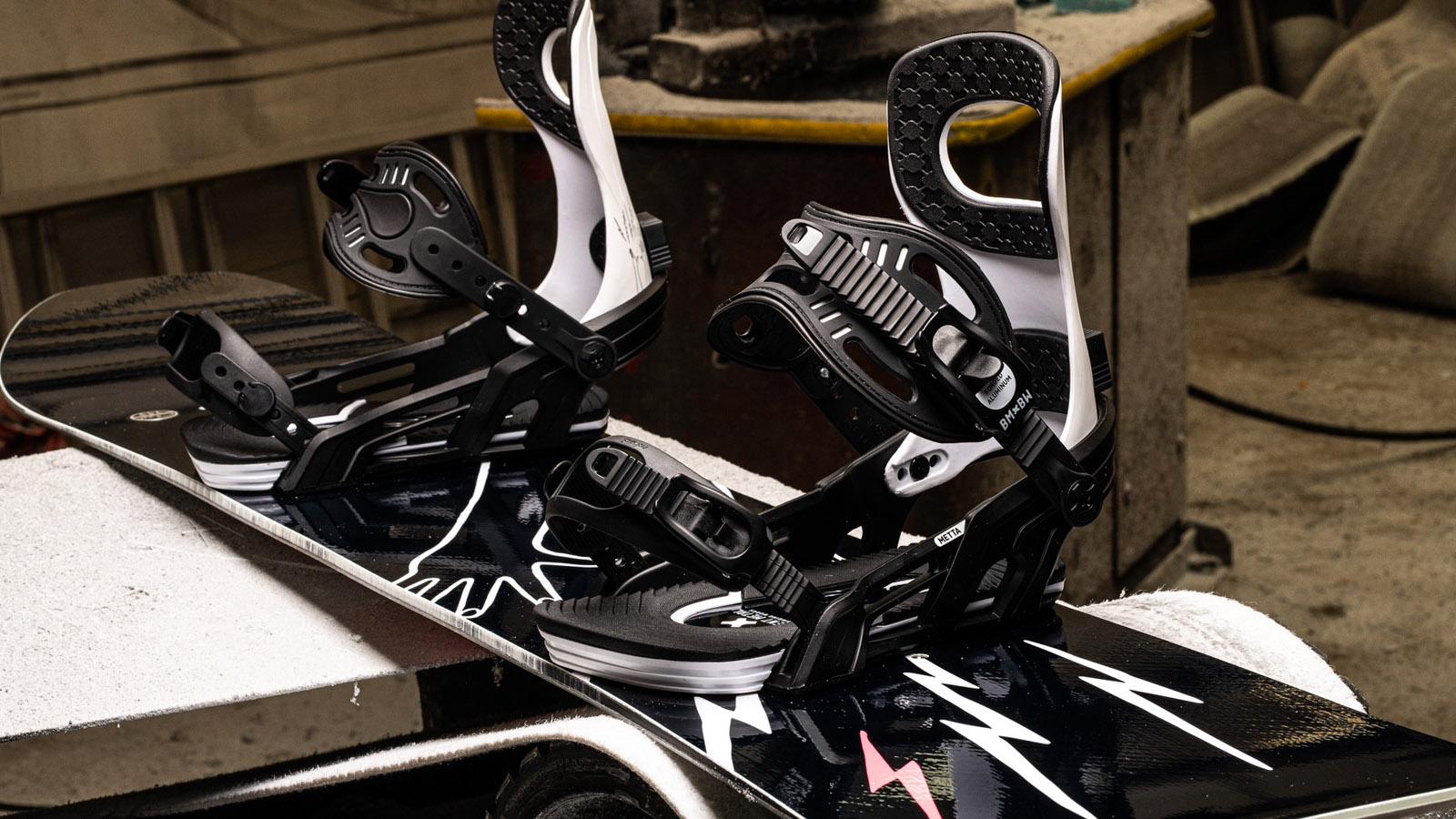 The men's AXTION and women's STYLIST are being upgraded with Dual Band ankle straps featuring a new compression window Power Band shape increasing flex and comfort.
The LOGIC is upgraded also with a Dual Band ankle strap featuring a Soft Asymmetric Power Band providing extra lateral support and medial mobility combo for ideal freestyle performance. The Solution has received an upgraded Power Band with a larger surface area and reinforced ridges creating extra support and precision.
The JOINT and METTA's upgrade is a new Power Flex ankle strap featuring a cored design for a soft flex and EVA foam padding for cushioned comfort.
What are your top marketing stories for next season?
Bent Metal Binding works is boot candy. Industry-first innovations in technology, materials, and performance features sweeten the relationship between your boots and your boards. BMBW is unmatched with our drive Plate Flex Control Advantage technology, and patented composite fiber performance for binding response and control. Another marketing story is our LIB x BMBW collab on the Transfer binding. A classic Lib artist collab that we worked with Mike Parillo on featuring one of our most iconic Lib graphics on the driveplate art. Last, but not least, is our BMBW women's team story. We've got a vast team of hard-charging riders from Olympic medalists, to legends, local heroes, and big mountain bosses all riding the bindings and we work with them to influence the fit, function, style, and performance of our growing women's line.