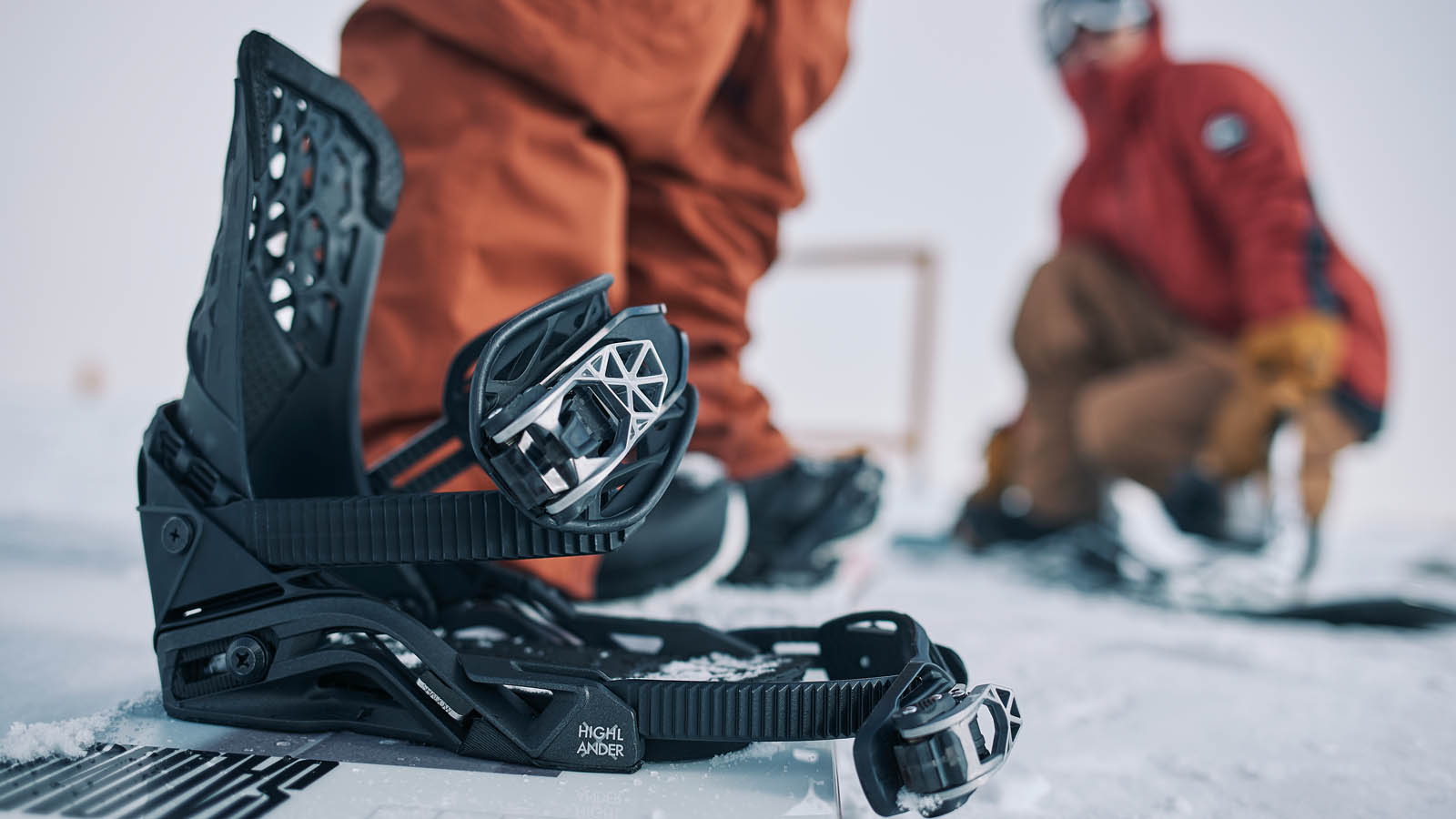 Salomon 21/22 Snowboard Bindings Preview
Retail Buyers Guide: Snowboard Bindings 21/22 Retail Buyer's Guide
Brand: Salomon
Interviewee: N/A
Please provide an overview of how 2021/22 is shaping up for your brand. Has COVID-19 affected your line? If so, please explain the changes you've made, and how you came to these decisions.
The pandemic situation mixed with difficult snow conditions in some areas pushed us to review some of our projects.
But all the development and design teams have been heavily working on refreshing the board, boot, binding graphics, and colors. We really wanted to offer and bring to the market a fresh and positive snowboard line. Positivity was the main focus here.
At Salomon we have the chance to have all the product creation expertise internally. This was a great asset to finalize the work that has been engaged before the crisis.
But unfortunately, we had to postpone some binding project which represents heavy investments. We also think that being patient is a good thing when it comes to launching totally new products. We don't want to put too much pressure on our key partners during the coming sell-in season.
How much of your new line (pre-COVID) is normally dedicated to new models and artwork, and how has this changed, percentage-wise, for 21/22?
As the pandemic crisis came out quite late in the product creation process, 90% of the binding line is refreshed. It did not really change our boot program for FW21/22.
Our design team is bringing some new fresh colorways all across the line from the entry price point to Shadow Fit binding.
Even if the carry over seems a really good commercial option, a way to clarify ranges for our consumers, and a real sustainable solution that help to create a more virtuous eco-system for all actors, making our consumers excited about winter and new gear was the reason why we worked hard to deliver this refreshed line
If you will be carrying over a larger proportion of your products than normal, how do you hope this will be received by retailers?
We decided to not offer many carry overs from FW20 to FW21 because when the pandemic came out, most of the snowboard products were already discounted.
So our vision is to look forward and think about the next 2 selling seasons. The goal is to offer more carry overs in order to reduce the risk for the retailers and e-tailers.
If you're pressing ahead with new items, what are the top three most important products of next year's line, and why? Please refer specifically to new products here, and not just new marketing stories.
This year, we put lots of effort into our boot program. So our strategy on the binding line is consistency. We still carry our unique technologies like Blaster and Shadow Fit. Refining colors and graphics were the main focus of this new collection.
Are you using any new materials in your bindings for 21/22? If so, what, and why?
Our development team was not focused on bringing new material but on making our packaging more sustainable. All our binding packaging and now FSC and are not using any more single-use plastic! It represents more approximately 1 million single-use plastic bags that are not being produced next season. We consider that this is more important than bringing an incremental useless feature.
Please tell us about the dominant visual themes in next year's binding line, including any interesting artist collabs you have lined up.
Positiveness. Positive colors, positive graphics!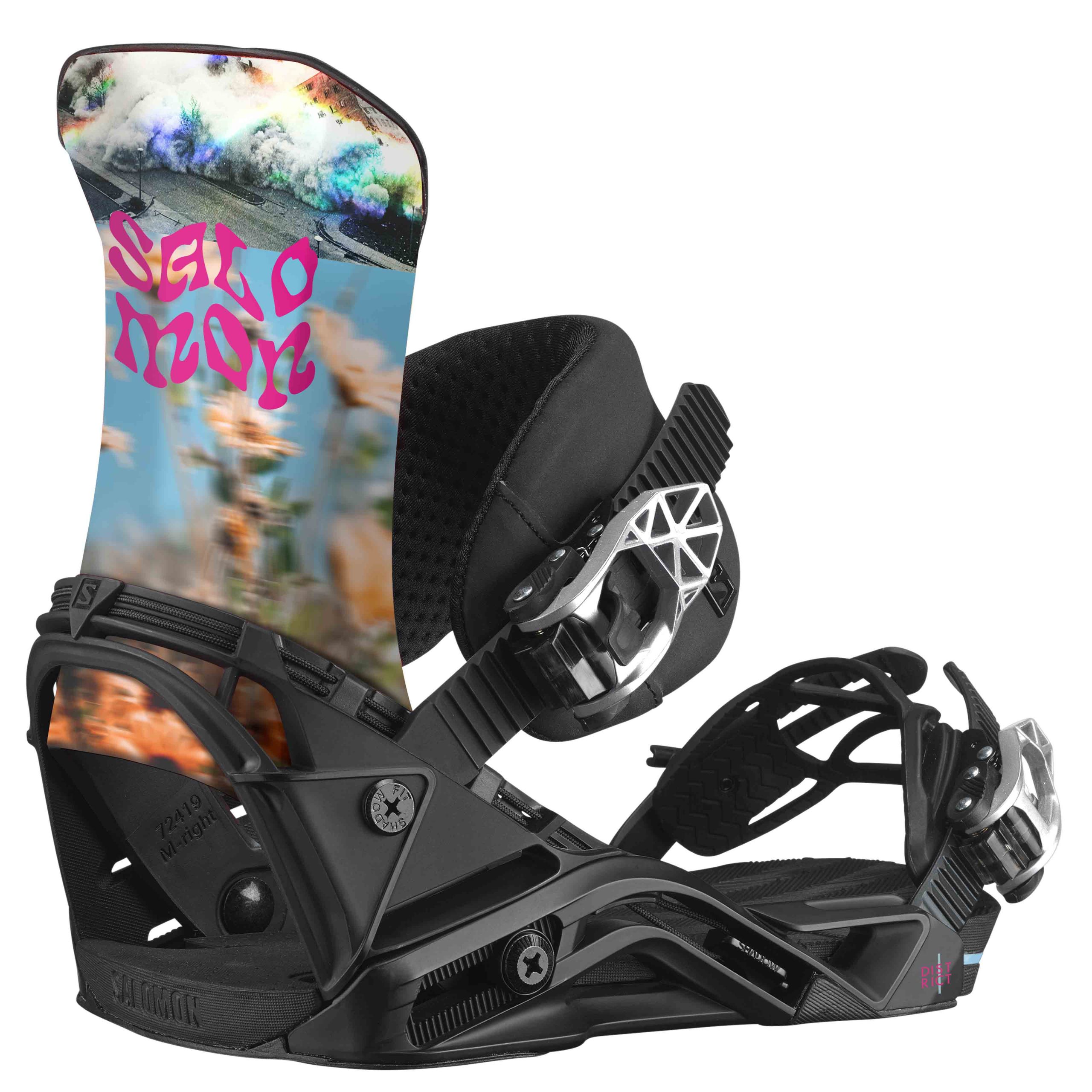 The District has a Flower Power graphic. We need flowers, even more in this period. Desiree Melancon has also designed a District binding colorway. Hand in hand with the Gypsy board, this peaceful graphic gives us some hope in these weird times.
Prices: Where is your brand going? Higher? Lower?
Same price strategy as the previous season. At Salomon Snowboard we offer unique technology at a very affordable price.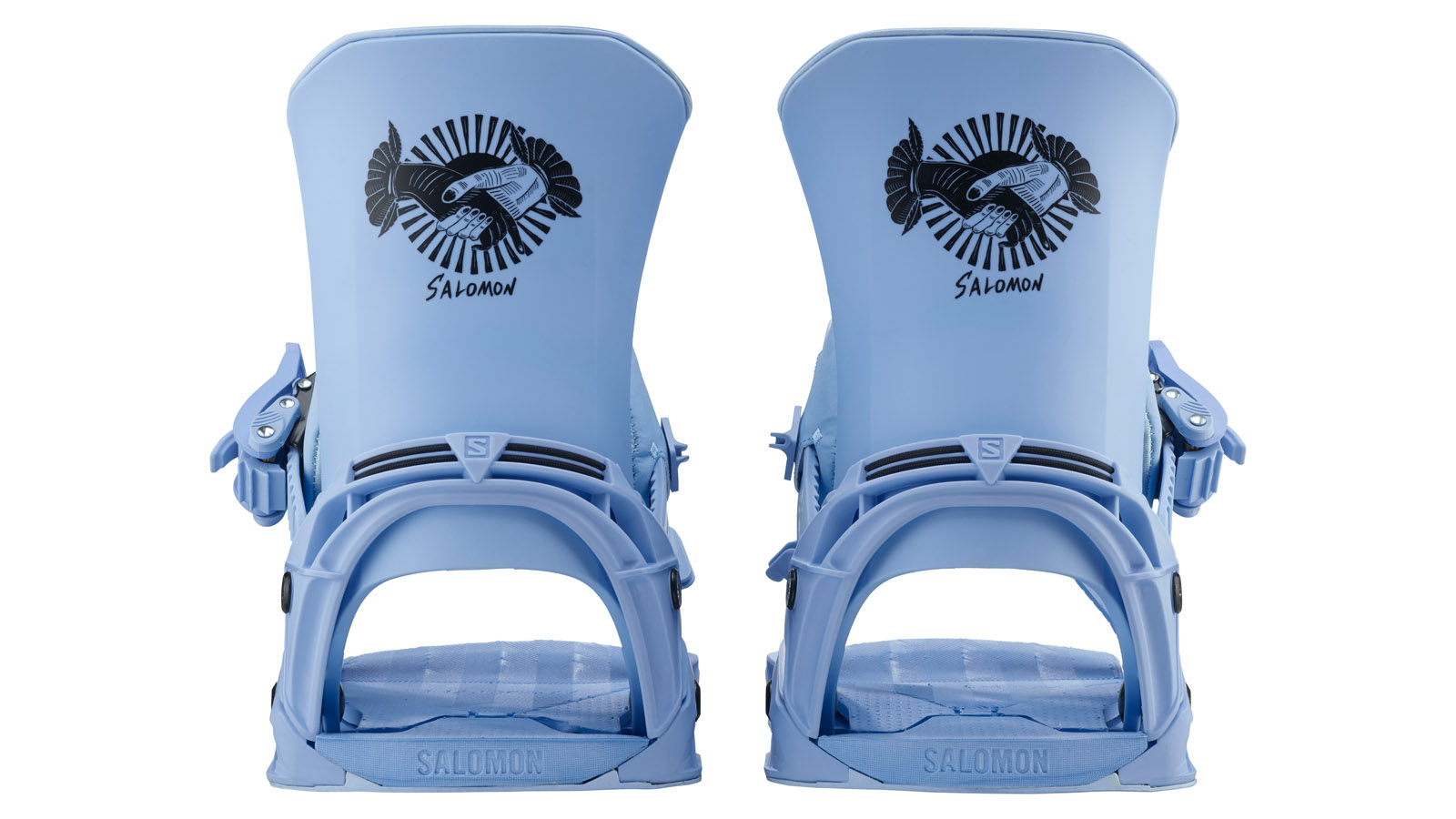 Looking at the specific components, have you made any new advancements in buckles, straps, highbacks, bases?
No new component this season. The focus was on the boot program, refreshing graphics, and colors, and on making sustainable actions across the three product lines
Will you be doing step-in, or similar, in 21/22? If so, are you licensing or developing it yourself?
It is not in our immediate priorities but for sure we observe the market and keep an eye open on what's happening.
 Will your production process (factories, equipment) be changing at all for 21/22?
No change in our production facilities. But here again, our focus is to improve the sustainable and social impact of our company. That's why we have established an ethical policy for our 3 product line production processes.
We've established criteria and tools for environmental responsibilities, based on continuous improvement of performance by monitoring and controlling the impacts linked to our in-house activities, such as chemical safety, waste, and wastewater. Social Compliance Policy defines how we conduct a supplier monitoring program on documentation, labor laws, compensation, discrimination, and many other recognized social principles to ensure the safety and well-being of playmakers.
What are your top marketing stories for next season?
Shadow Fit remains our focus. This unique concept deserves a lot of attention just because it delivers a totally different snowboard riding experience. We believe this is the best way to connect your boot and your board.