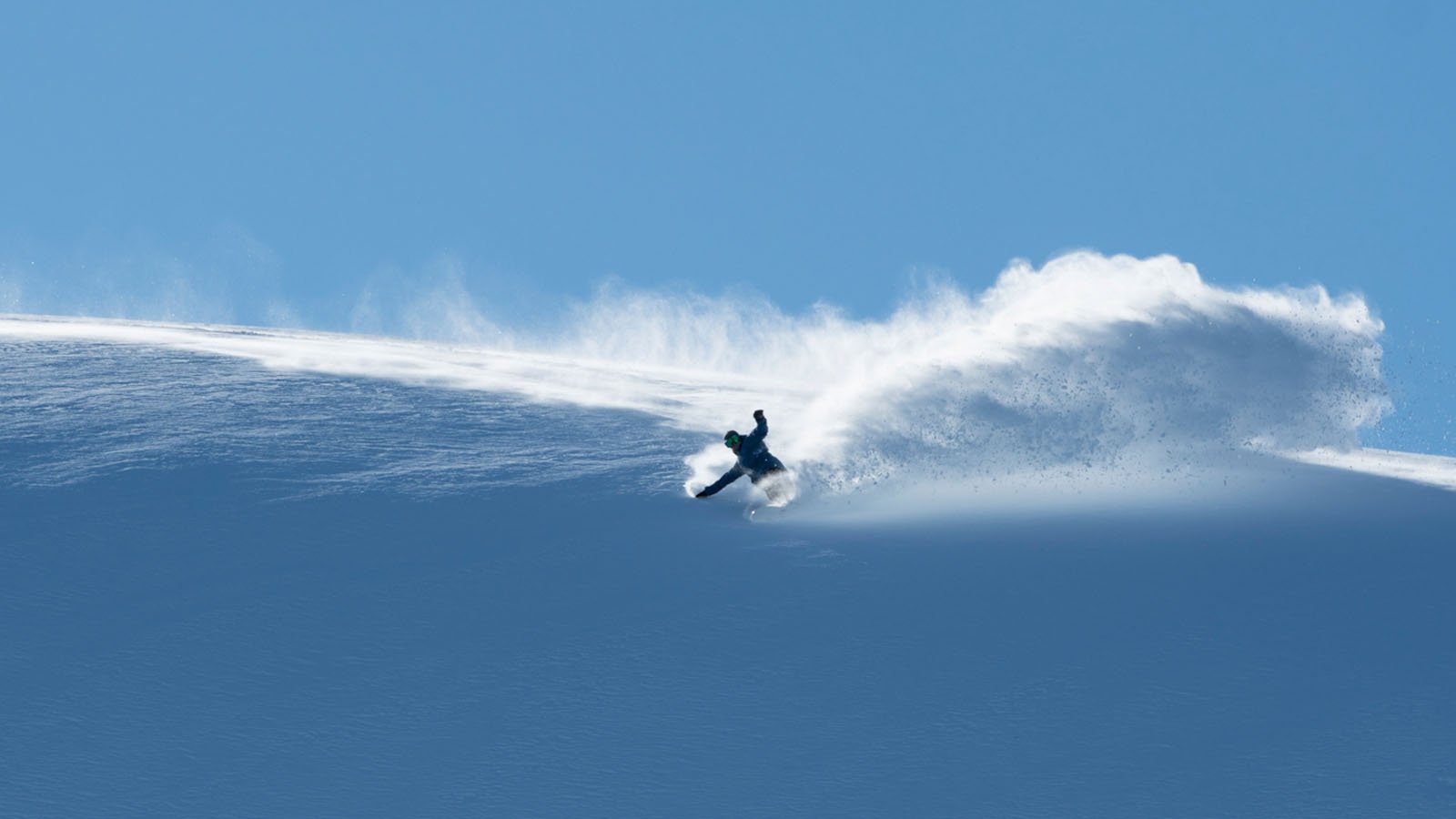 Now 21/22 Snowboard Bindings Preview
Retail Buyers Guide: Snowboard Bindings 21/22 Retail Buyer's Guide
Brand: Now
Interviewee: JF Pelchat, Owner/inventor
Please provide an overview of how 2021/22 is shaping up for your brand. Has COVID-19 affected your line? If so, please explain the changes you've made, and how you came to these decisions.
On the development sides of things, Covid didn't stop us from doing one of the biggest development years we've ever done, this was already in the works pre-covid so we decided to move along. On the sales side; we provided help and support to our retailers by providing more carry-forward models. On the production side, we limited all our overstock orders to these carry-forward models and kept it super lean for 2021. Covid and lockdown gave us the breathing space to develop the best line of bindings we've ever made.
How much of your new line (pre-COVID) is normally dedicated to new models and artwork, and how has this changed, percentage-wise, for 21/22?
I would say that pre-covid, 80% of our binding line is dedicated to new artwork/designs but this year it was more like 70%,  we've also canceled one model but this wasn't due to Covid…it was more of a planned line tidy. The more we can do for shops out there, the better. This definitely wasn't the year for unnecessary and minor graphic tweaks – our shit already looks better than anything else out there and NOW is easier to sell than ever before, with an ever-expanding base of die-hard fans.
If you will be carrying over a larger proportion of your products than normal, how do you hope this will be received by retailers?
I think that this will be well received, especially in these uncertain times. Retailers will be able to hold prices on our best sellers and sell them at full price for a full two year period.
If you're pressing ahead with new items, what are the top three most important products of next year's line, and why? Please refer specifically to new products here, and not just new marketing stories
We've developed a new Hanger (Hanger 3.0) – this is very important for us because 2022 marked 10 years of NOW bindings,  so it made sense to bring another base to elevate our already top-notch binding line-up. We also designed a new Highback for the revamped Select Pro, this new HB  is fully symmetric and for freestyle riding, finally, we've retooled our ladders and our Tool-less strap adjuster as part of our refinement initiatives. Freshness excites retail buyers and consumers and shows that snowboarding is alive and kicking ass. Now's Hanger 3.0 is a perfect blend of form and function and will set your binding wall on fire.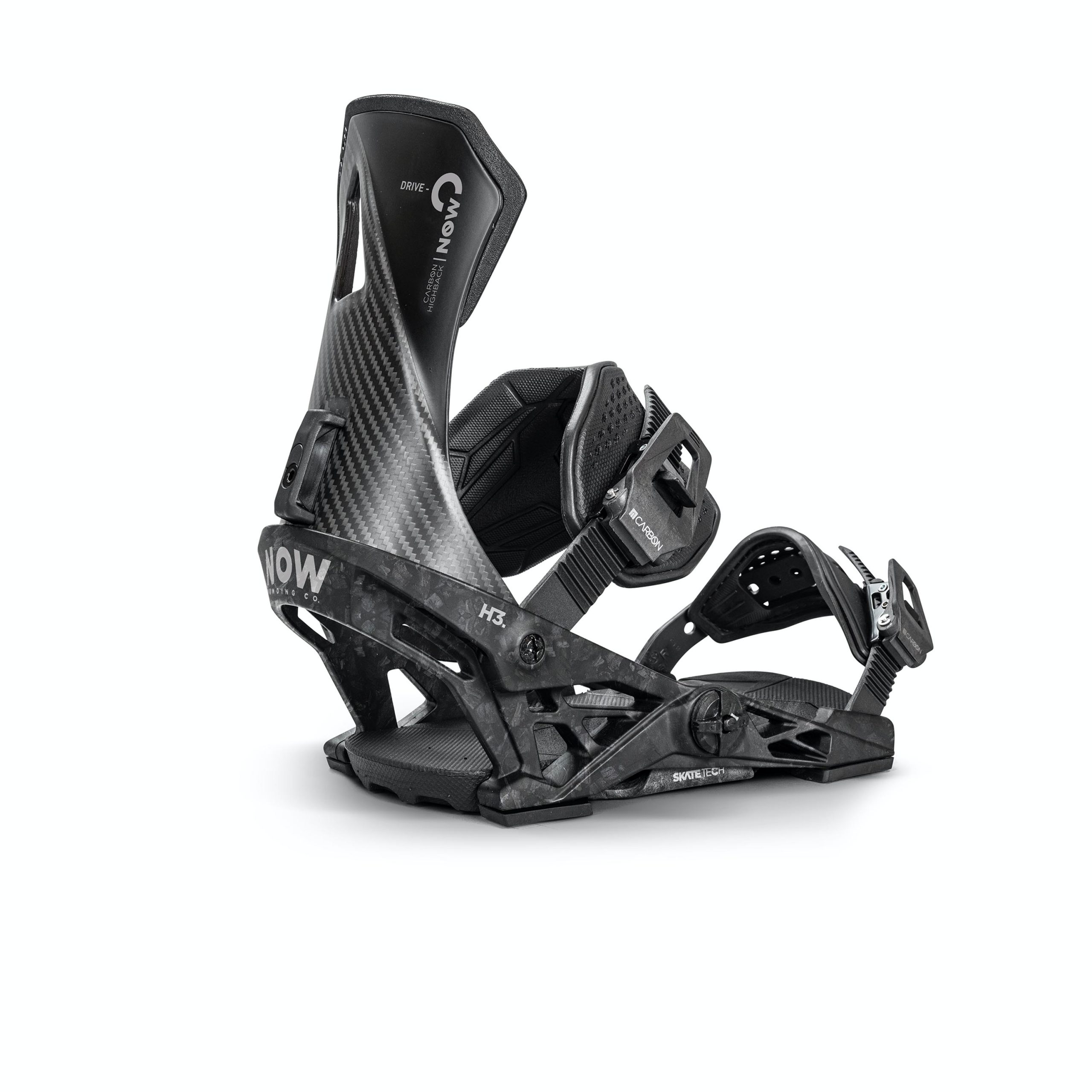 Are you using any new materials in your bindings for 21/22? If so, what, and why?
No new materials at this point, we've got our material fully on point at this stage.
Please tell us about the dominant visual themes in next year's binding line, including any interesting artist collabs you have lined up.
I would say the New and re-vamped SELECT Pro with a bigger NOW highback logo. Our wildest bindings for next year is the PINK YES. UnInc binding model. This model is now part of the inline Select Pro and it was developed alongside the YES. UnInc boards of  DCP/Romain de Marchi and JP Solberg. This new Select Pro UnInc embodies the anything goes, fuck-you attitude of the glory days of snowboarding and is an unmissable addition to any self-respecting binding buy-in.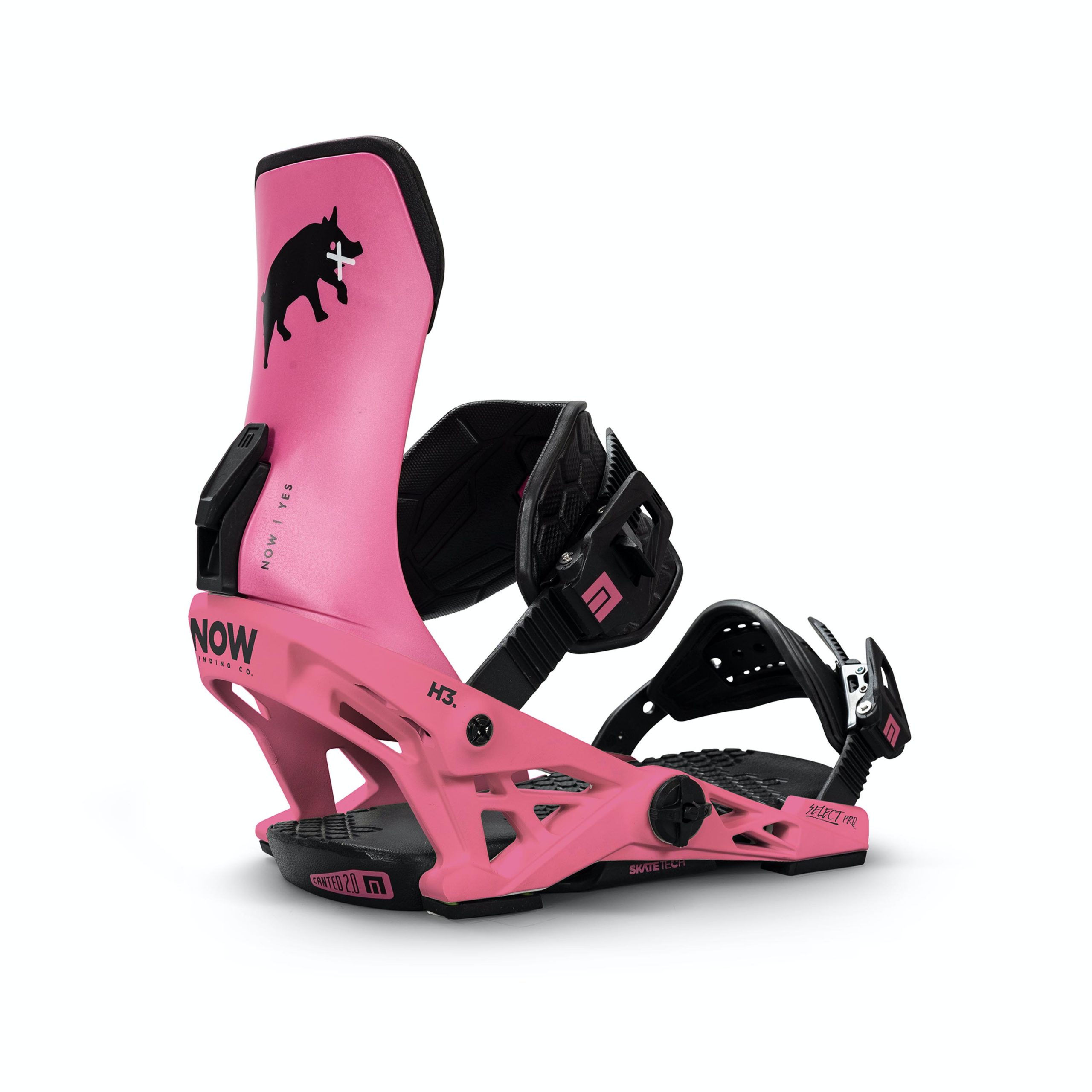 Prices: Where is your brand going? Higher? Lower?
Same same! Covering all bases with a focus on great value and innovation at all price points.
Looking at the specific components, have you made any new advancements in buckles, straps, highbacks, bases?
We developed the new Hanger called H3, this new hanger has all the bells and whistles of Hanger 2.0 plus we've moved all the bushings 3mm closer to the boards edges for easier/more energy transfer, we've also designed and integrated a new Kingpin tool-less which is more user friendly and added a lateral drop down wall at ankle level for added tweakability and to accommodate bigger volume boots. We've also designed a new Freestyle Highback which has been very well received by the team and all the sales crew….we've also retooled the tool-less adjuster on our ladders and straps with a sleeker and more integrated look. These are details that most riders won't notice but all contribute to that reassuring, confidence-inspiring, and downright comfortable feeling which Now & Skate Tech offers…and which has won us legions of fans worldwide.
Will you be doing step-in, or similar, in 21/22? If so, are you licensing or developing it yourself?
No. There's a lot going on in the industry in terms of the development of speed entry bindings. The consumer who wants that solution has a ton of great options, but our focus is on making bindings that genuinely enhance the global experience of snowboarding, not just the strapping in.
What are your top marketing stories for next season?
Our top marketing initiatives for next season will be:
10 years of NOW
NEW hanger 3.0
The benefits of SKATETECH > MORE POWER, MORE CONTROL, MORE COMFORT