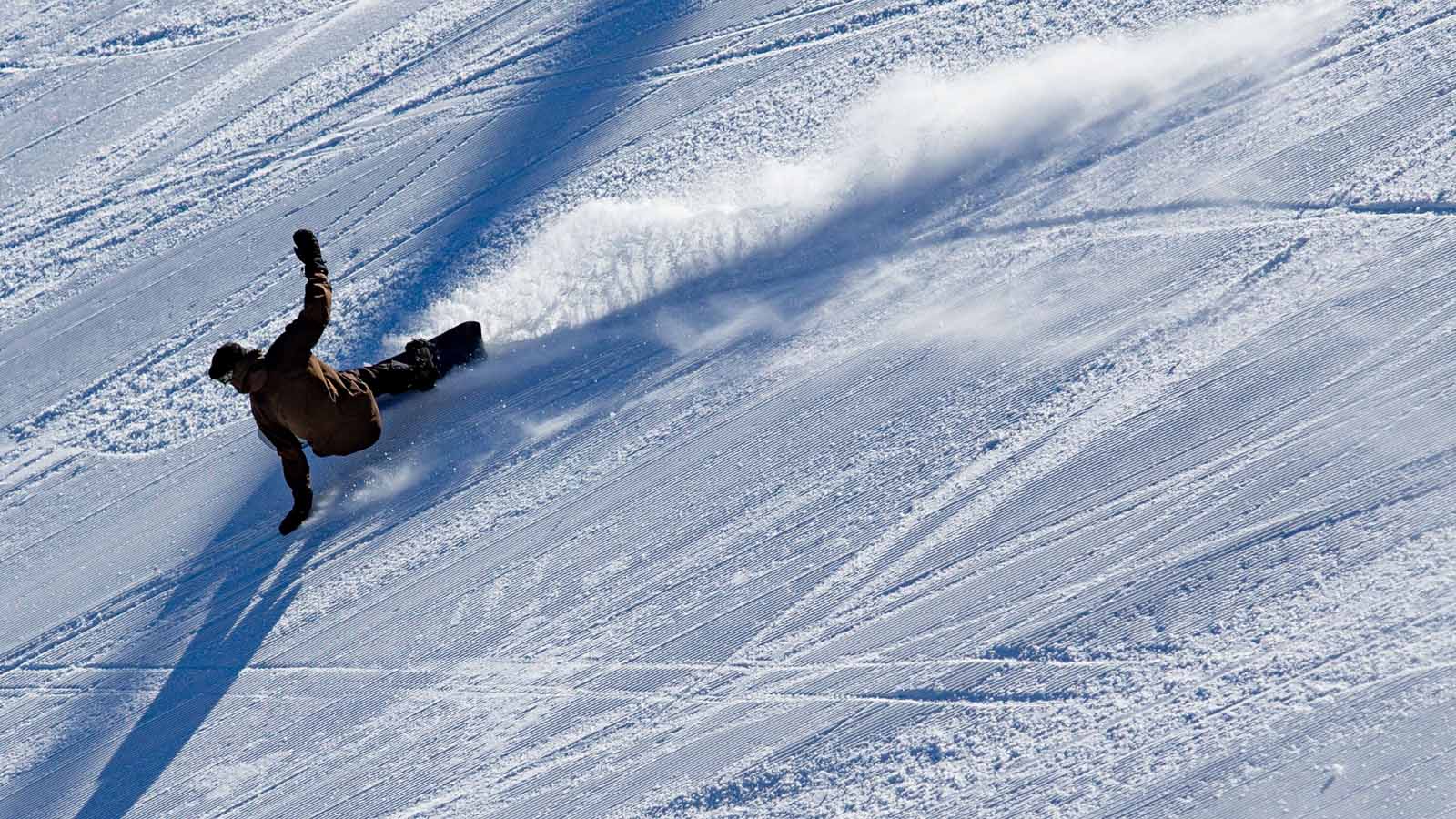 Jones 21/22 Snowboard Bindings Preview
Retail Buyers Guide: Snowboard Bindings 21/22 Retail Buyer's Guide
Brand: JONES
Interviewee: Seth Lightcap, Global Marketing Manager
Please provide an overview of how 2021/22 is shaping up for your brand. Has COVID-19 affected your line? If so, please explain the changes you've made, and how you came to these decisions.
COVID-19 has not really affected the Jones binding line. We moved forward with our plans to keep improving our two existing binding models and to introduce a new lower price binding for 21/22.
How much of your new line (pre-COVID) is normally dedicated to new models and artwork, and how has this changed, percentage-wise, for 21/22?
We had two bindings for the past three seasons. This will be our first season with three binding models.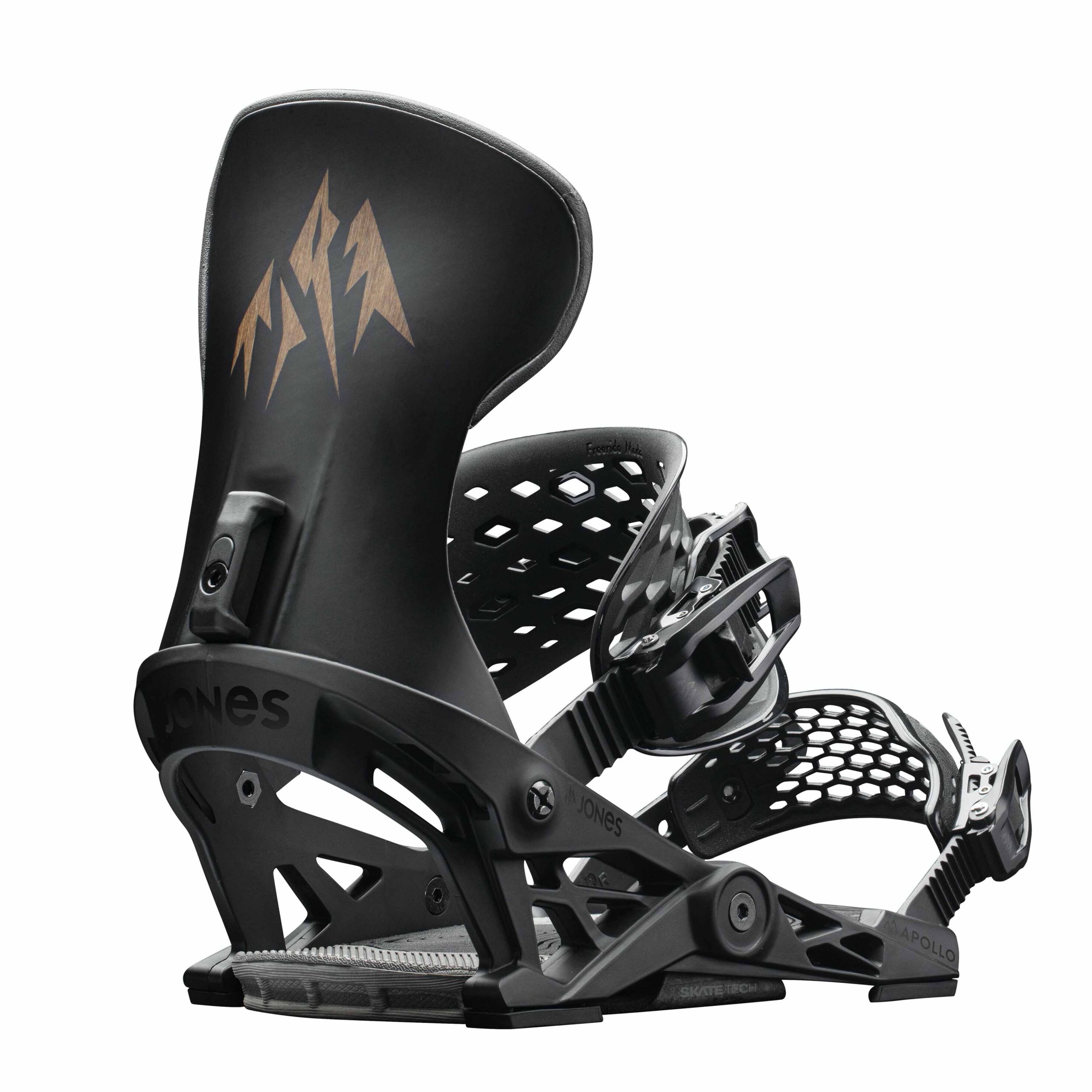 If you will be carrying over a larger proportion of your products than normal, how do you hope this will be received by retailers?
We do not have any carryover binding models. Both existing models got significant upgrades.
If you're pressing ahead with new items, what are the top three most important products of next year's line, and why? Please refer specifically to new products here, and not just new marketing stories.
The big news in the jones binding line is that we have a new model – the Meteorite! The Meteorite binding is designed for the all-mountain rider that wants a stable and comfortable binding with a tweak-able medium-soft flex. It features NOW Skate Tech technology for insane power transfer and a new Dynamic Flex highback that is stiff in the center for solid support and softer on the sides for friendly maneuverability. The Meteorite can be set up in Surf mode or Freeride mode by switching bushing and swapping the Flip-It ankle straps. Surf mode offers maximum tweak-ability, Freeride mode offers maximum response. To keep your boots locked in with no strap bite, the Meteorite features our stitched Flip-It Mid-Wide Straps that have a 3D-injected core for solid support and a foam wrap for even pressure distribution and lateral flexibility.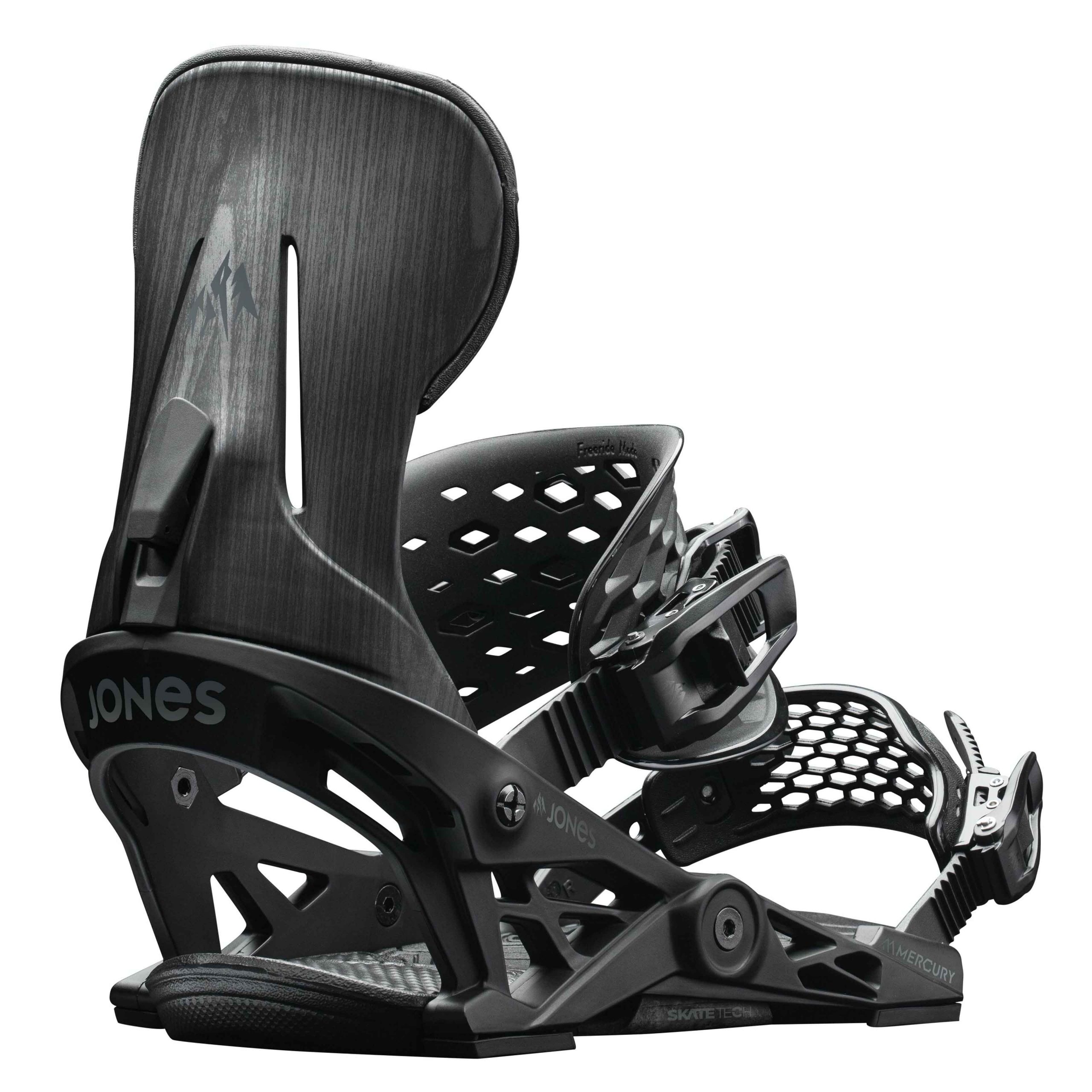 The Apollo and Mercury bindings are also significantly upgraded for 21/22. Both models feature a new Hanger, new ankle straps, and new Flex Hinge strap attachments. The Hanger 3.0 has a wider bushing footprint for enhanced board connection, faster energy transfer, and better high volume boot fit. Our new two-part, molded Power Spine Ankle Straps have a wide bottom section that's softer for enhanced comfort and a stiff center spine for ultimate response. New Hinge Connectors keep your ankle strap out of the way when you step in to strap in, and new Curved Ladders make it easy to line up the buckle and quickly ratchet down.
Are you using any new materials in your bindings for 21/22? If so, what, and why?
We are using molded ankle straps on our two premium bindings now because of comfort, performance, and price.
Please tell us about the dominant visual themes in next year's binding line, including any interesting artist collabs you have lined up.
All models will be available in black. Two models will be available in alternate colors including a "Surf Series" model that has some tie-dye graphics. Our visual style is to keep the binding looking clean and modern.
Prices: Where is your brand going? Higher? Lower?
Our new model, the Meteorite, will be our lowest price binding yet.
Looking at the specific components, have you made any new advancements in buckles, straps, highbacks, bases?
Our new Power Spine Ankle Straps offer better performance at a better product price than any strap we've made previously. They are two-part molded ankle straps with a wider bottom section for flexible comfort and a stiffer center spine for an unmatched response.
Our new Hanger 3.0 baseplate features a wider bushing footprint for enhanced board connection, faster energy transfer, and better high volume boot fit.
What are your top marketing stories for next season?
Keep finding new ways to explain how the Skatetech system works and why it is unmatched by any other binding design.
Showcase Victor De La Rue riding our bindings
Highlight the new Meteorite as a super tech and capable but mid-price binding.