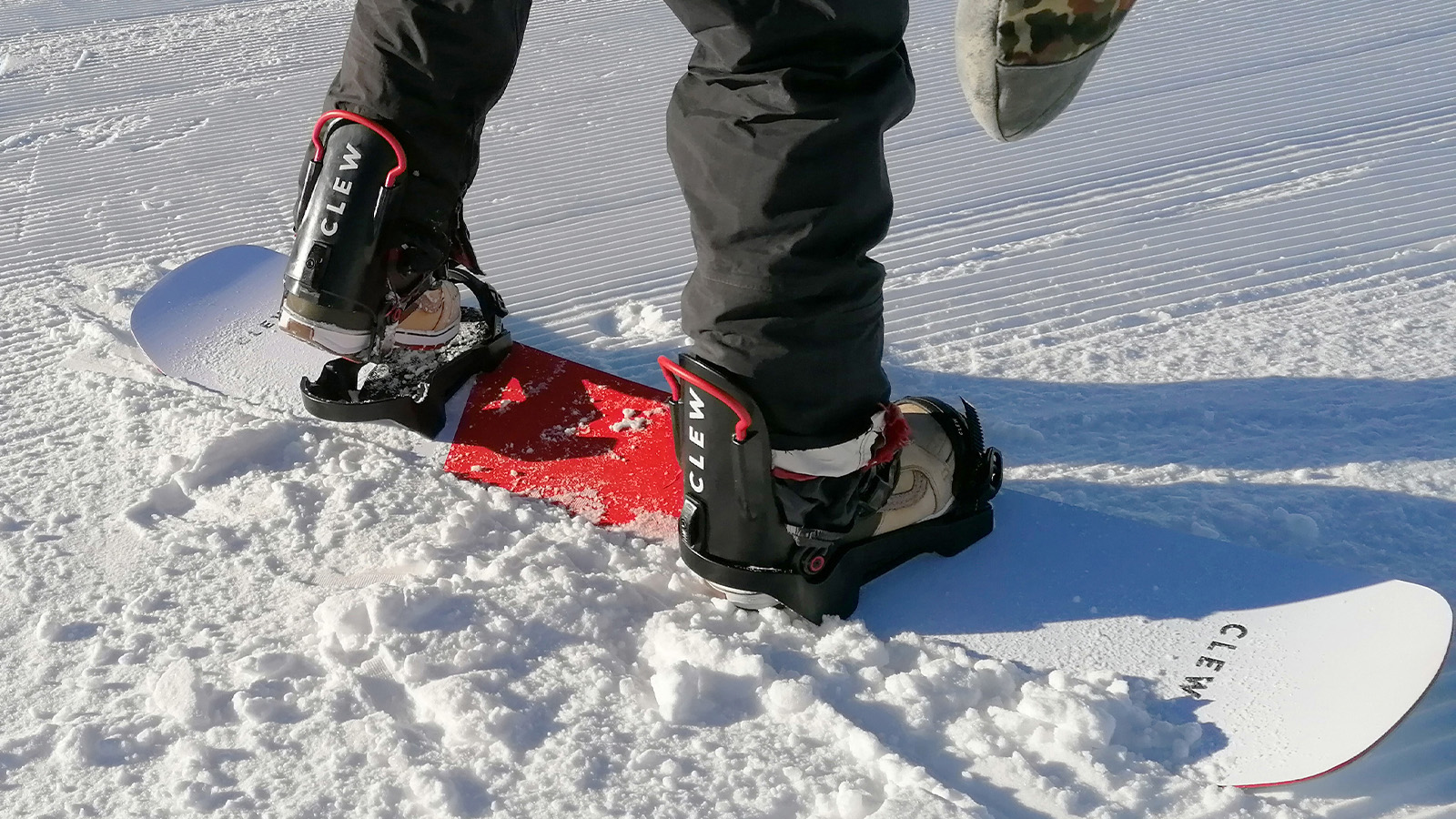 Clew FW20/21 Snowboard Bindings Preview
Retail Buyers Guide: Snowboard Bindings FW20/21
Brand: Clew
Interviewee:  Matthias Albrecht, Co-Founder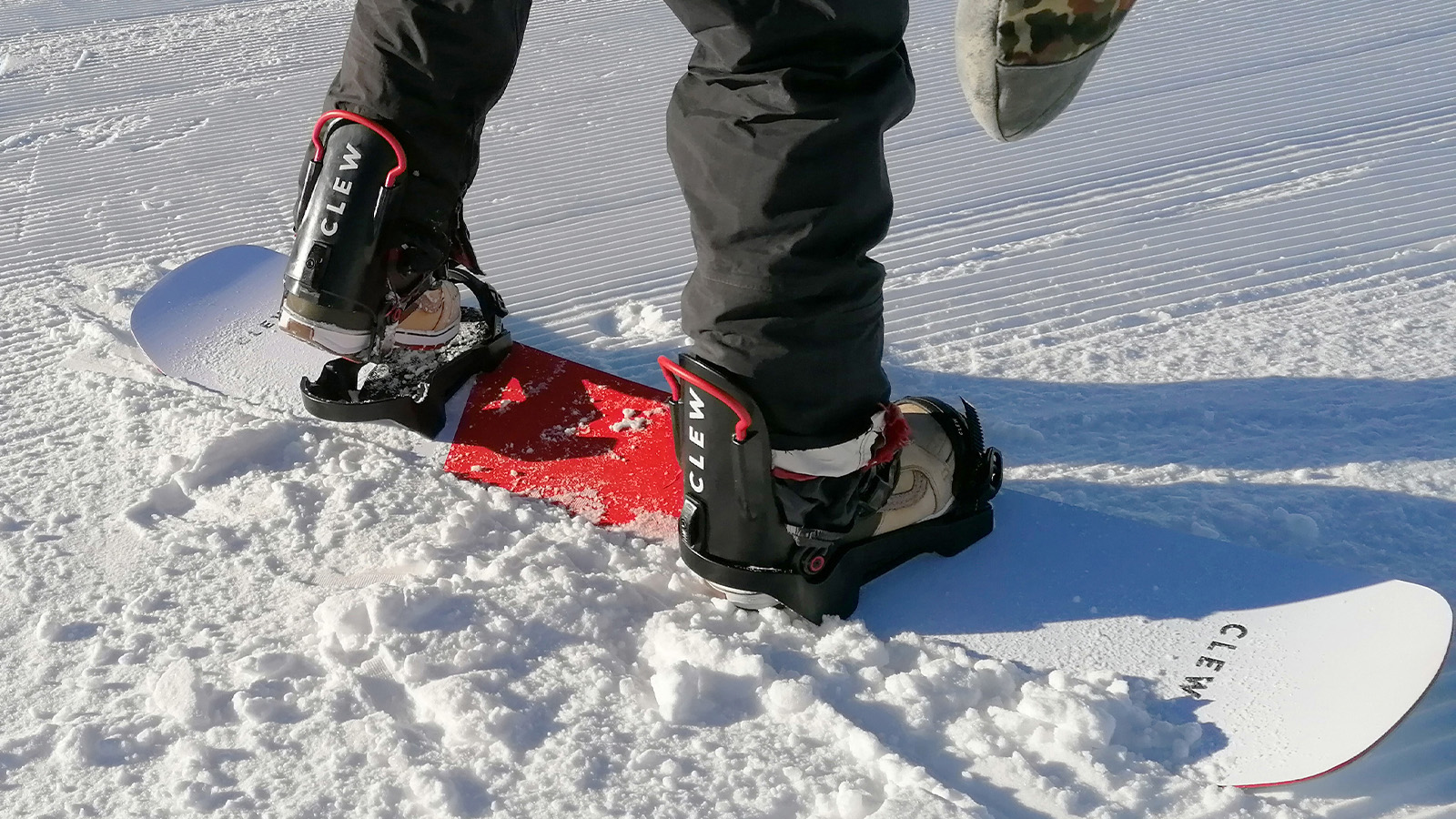 What are the top three most important products of next year's line, and why? Please tell us about them, and what makes them the highlights.
We are going to launch our series of a completely new step-in system. The CLEW 20 consists of two separate parts: The first part is strapped onto the soft boot. The second part is fastened securely on the snowboard. This system works with any kind of soft boot so that snowboarders can use their own boots. Due to the extraordinary clasp, the step-in system works even when it is covered by snow. To open the binding the boarder simply pulls the red handle at the highback – there is no need to bend down all the way to your board anymore.
We all love straps for easy and quick adjustment. That is why we kept them for our binding, too. They ensure secure power transmission and make the riding experience particularly comfortable. The straps can still be adjusted any time.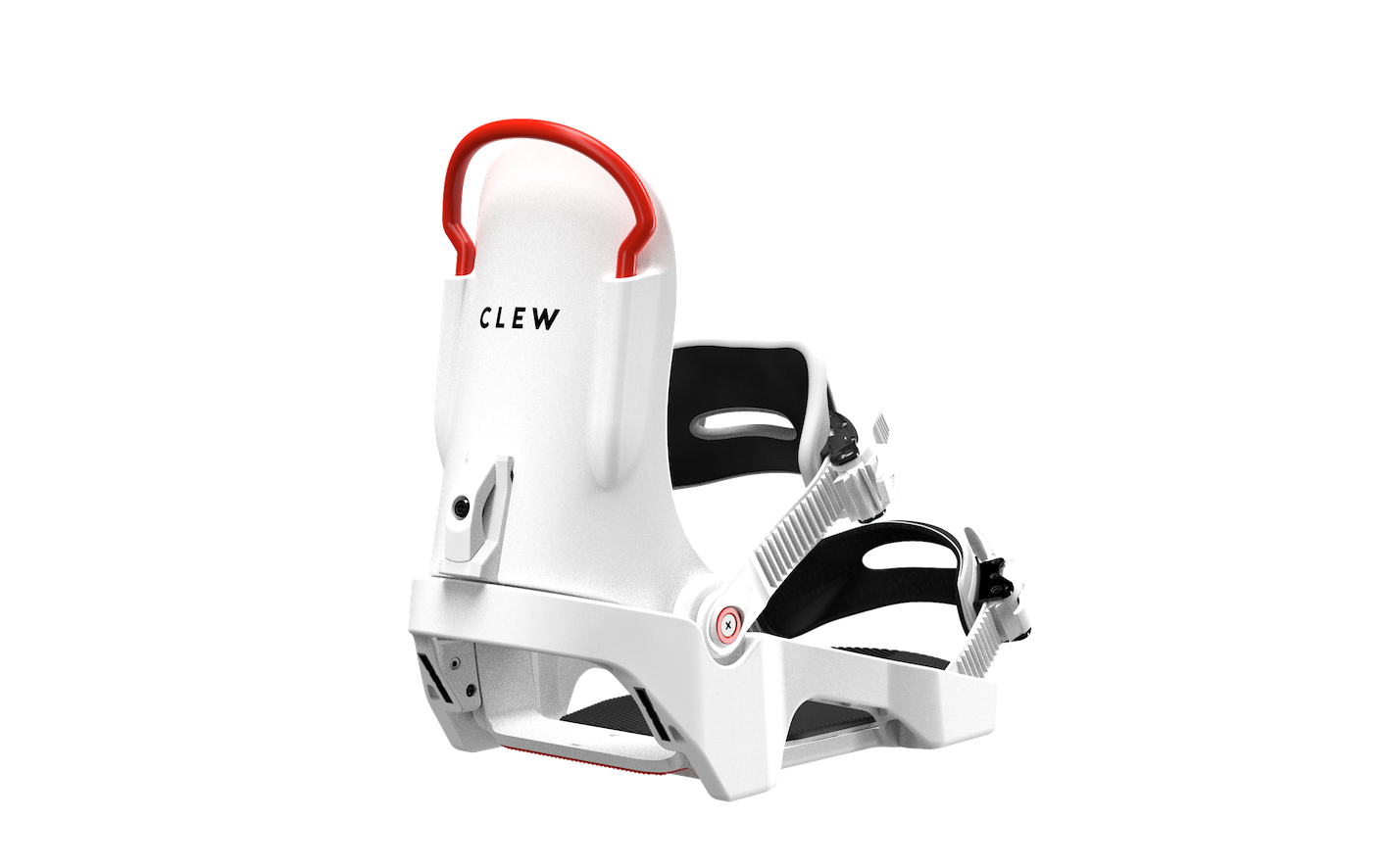 Which new materials are you using in your bindings?
The CLEW 20 is made of fibreglass reinforced plastics.
Please tell us about the dominant colour themes in next year's binding line?
The main colour themes of next year's season are black and white.
Where is your brand going? Higher? Lower?
The recommended retail price of the CLEW 20 is 295 EUR.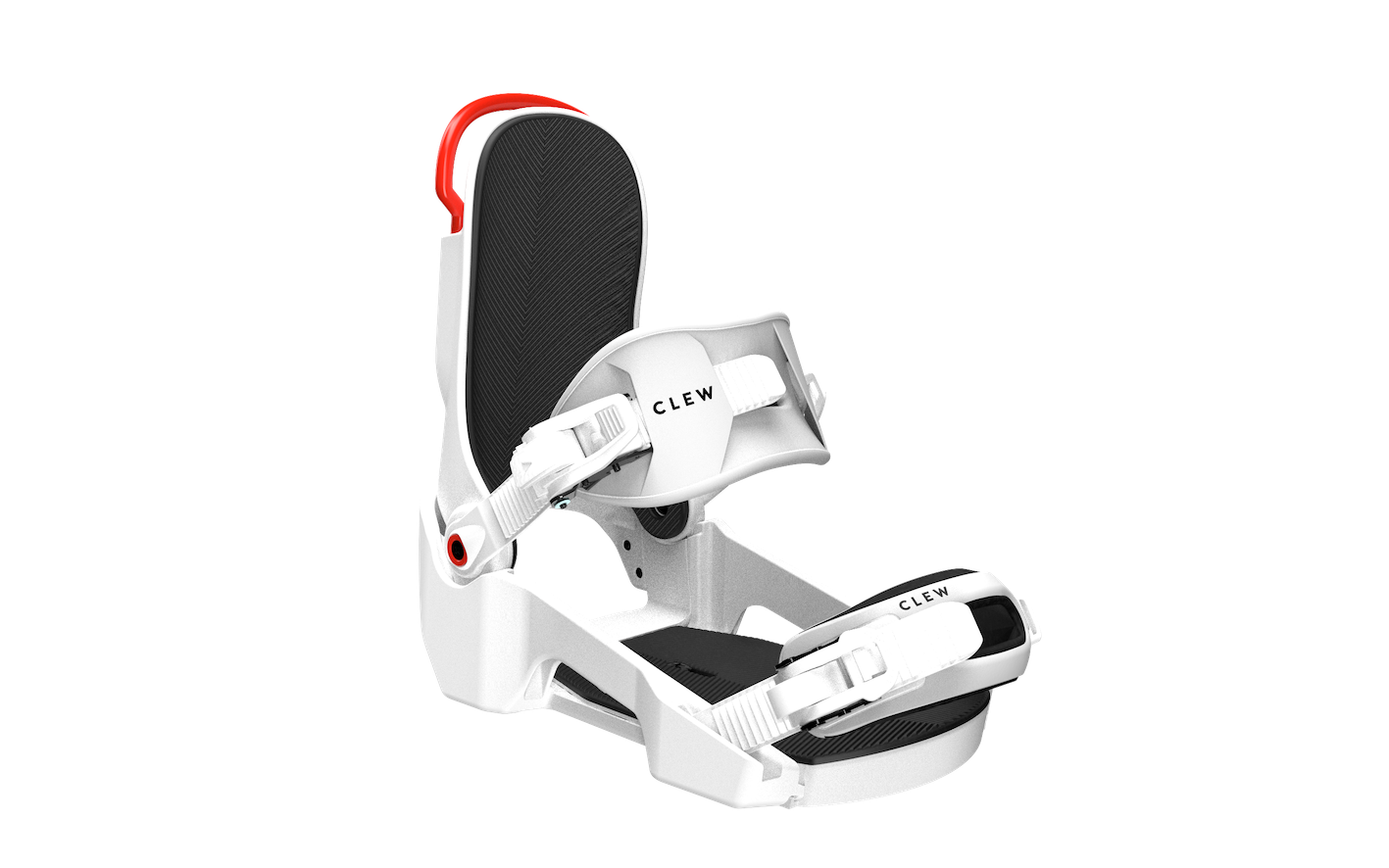 Any new ideas in buckles, straps, highbacks, bases?
Our CLEW 20 is an exceptional system. It unites two types of bindings: step-in and strap-in.
Going for an easy-in, easy-out solution next year? If so, are you licensing or developing it yourself?
The product combines a fantastic riding experience with an easy and extremely quick step-in and step-out solution. The mechanism has been developed by two German engineers who love snowboarding and were looking for a solution. The locking mechanism is patented and works even when the binding is covered by snow.
Anything new in production wise? New factories, new assembly methods?
The elements of the binding are produced in South Germany. We have a small assembly hall in Munich and assemble the pieces ourselves.
What are your top marketing stories for next season? This will help us to put the highlights in the right place.
On 15th of October 2019, the TV Show "Die Höhle der Löwen" (the German version of the US-Show "Shark Tank") broadcasted our pitch. A huge marketing push followed for the entry of our first product line, the "Pre Rider 2019". Next year, we are going to exhibit at Shops 1st Try and the ISPO Munich 2020.