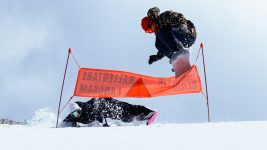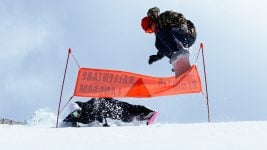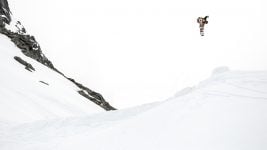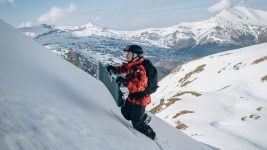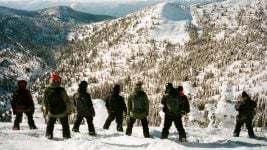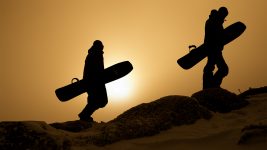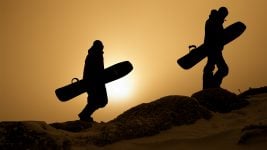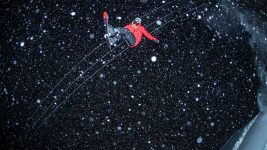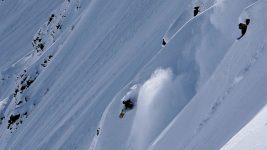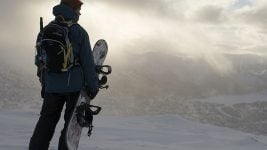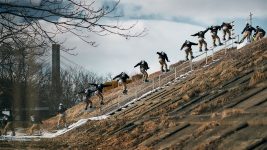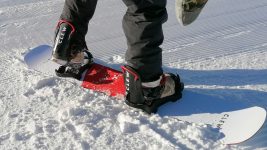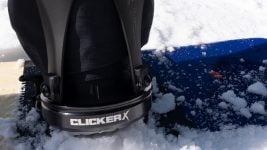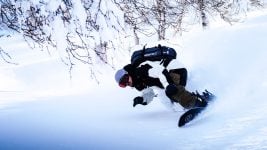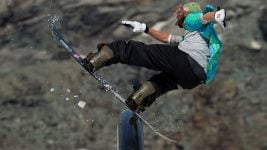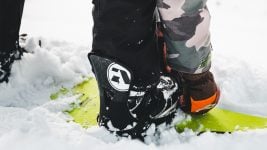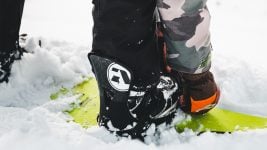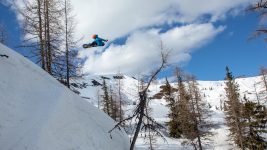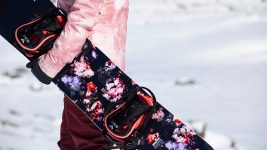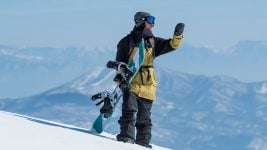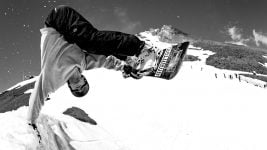 Snowboard Bindings FW20/21
Binding technology tends to move forward in a similar pattern to that of Formula One cars; you might not notice much changing from one season to another, but hit the rewind button for longer – a decade, let's say – and you can clearly see how far things have come. Stronger, lighter, better fitting, better looking, and with more tech that you'll find in Batman's utility belt; the 2020/21 crop is a healthy one to say the least. Andrew Duthie breaks down what's new at the component level, as well as what to look out for trend-wise in 2020/21.
BASEPLATES & FOOTBEDS
Union continue to push the longevity of their gear forward, with a brand new 'Stage 7' baseplate that they say is the toughest they've ever made. It's the foundation of the completely-redesigned Atlas binder, which now also comes in a Forged Carbon version.
In the never-ending war on foot fatigue, Salomon have a new weapon in their arsenal. The clever bods over in the running shoe department made improvements to the existing Vibe shock absorption system; expect Optivibe to find its way into the footbeds of the 2020/21 binding range. Meanwhile Bent Metal have upgraded the Solution and Cor-Pro models with extra heel protection, and a new canted footbed. Over at Jones, the Apollo (the higher-end of the two in the range) has been kitted out with a triple-density EVA 'foot pillow', which should please the hard chargers.
Vimana have made improvements to the base of their flagship Scando binding, in order to achieve a step up in responsiveness. It's still leaning heavily on the urethane, with other materials added to the mix. After all, if it ain't broke… and according to boss Trond-Eirik Husvæg, it rarely is: "We have close to zero broken bindings in our six years on the market."
HIGHBACKS
Rome binders will be easy to spot next year; they've mostly moved away from cut-out designs on their highbacks, focusing instead on a line of head-turning mini-canvases. The highback on the new Cleaver features the brand's first foray into carbon injection; that, combined with the new straps (more of which later), makes it one of the most interesting new releases for 20/21.
Another one to look out for is Flux's XV, which features their new 'W PROP' tech. Carbon rods have been inserted into the highback, but there's cushioning towards the top to take the sting out of the tail. Then there's Salomon's new all-mountain offering, the Highlander, which has a highback that they're calling "a masterpiece; a new era in binding component design… the best ratio of lightness to response, with a dynamic flex". Finally, two of Burton's workhorses, the Cartel and Lexa, will feature revamped highbacks on the new 'X' versions.
BUCKLES
Fix were the first brand to offer lifetime warranties on their buckles, and have improved the system further still with a new version of their aluminium mainstays. NOW have a lot of faith in their system too, deploying across their whole range. They also acknowledge that sometimes a little TLC is essential, however, so they've been designed to be easy to service at home.
Ease of use is always more likely to hook customers than longevity, of course, so it's important to tick both boxes like the new asymmetrical design from Jones. "The buckles are slightly twisted," explains Global Marketing & Team Manager Seth Lightcap, "so your thumb fits under nicely."
STRAPS
After the successful introduction of their 'Auxetic Shape Technology' toe straps, Rome have applied the same design to the ankle straps of the high-end Black Label and Katana, as well as the new Cleaver. Thanks to a bit of Nidecker Group cross-pollination, you'll also see them coming to binders from Jones and NOW. Having said that, Flow continue to go their own way, unveiling new 'ExoKush and 'ExoFrame' ankle straps that use a two-part system to deliver response and comfort.
Bent Metal straps are undergoing their first big upheaval since the brand was resurrected in 2016/17, with the introduction of a new two-band ankle strap. "A firm central 'power band' transmits rider input to the board," explains Mervin's Barrett Christy Cummins, "while the larger and softer flex band enables the boot to articulate for a larger range of expression and increased comfort. Together they overlap for a uniquely tuned response and comfort level." At first you'll find it only on the Transfer, Cor-Pro, Solution and Forte, the latter of which is a new model in the women's line.
There's not been much movement in the toe strap side of things, but hats off to Nitro for adopting Vibram EcoStep recycled rubber in theirs, as well as in their boot range.
MID-RANGE MODELS
There's still no shortage of top-end binders on the market, but this year a few brands are taking a closer look at the mid-range market. While Head's 'NX' series already did a pretty good job of covering the whole gamut of rider needs, now there's the 'FX' too. Available for both men and women, this simpler design is an attractive option for the budget-conscious. The new B-Line from NOW targets the same demographic, and marks the first appearance of the brand's Skate-Tech at a lower price point. "At €199, [the B-Line] is allowing the technology to be available to more riders", says founder JF Pelchat.
Nitro, meanwhile, have released a new hire-shop-specific model, the Rental Pro – one that "combines the adjustability and durability required to withstand the daily abuse in a rental environment with the look, performance and fit & feel of an inline product."
A STEP UP FOR STEP-INS?
There's now the option to pair Burton's Step On bindings with DC boots (see boot trend report for more), but changes to the system itself in 2020/21 will be minimal. K2's Clicker system, on the other hand, will once again feature highbacks. "K2 has a long history in step-in technology," says the brands' Sebastian Schmitz. "[We combined this experience] with new ideas, and have a bombproof system we are pretty proud of!"
Plucky upstart brand Clew will be hoping that their two-part system, as featured on the German version of Dragon's Den, can make an impact when it launches in October 2020. The ankle strap and highback remain attached to your boot, joining with the baseplate and toes strap as you step onto your board. Perhaps the presence of adjustable straps, as well as the fact that it can work with any boot, will give them some traction in this re-emerging sector.
Other options, as ever, include Flow's SpeedEntry (now with three new models in an upgraded entry-level range), and SP's rear-entry binding. Look out for re-shaped highbacks – designed to make the in-out process smoother than ever – on the Core and Private models in 2020/21. Stablemates Northwave and Drake appear to be cooking something up together, but for now most of the industry seems to agree with Chris Siebrecht, Arbor's marketing man in Europe: "We believe that the traditional two-strap design offers the best possible power transmission".
NONE MORE BLACK
The bindings world continues to turn the Spinal Tap aesthetic up to 11, as customers tend to go for something that works with any topsheet. We're talking, of course, about black (or, if you're Vimana, "Scandanavian Dark Noir").
To be filed under 'slightly more adventurous', both NOW and Union are embracing mustard yellow in 2020/21. There's also the usual co-ordination of binders and the snowboards they're best suited for – see Rome's Artifact and Vice, for example, and the Bent Metal Cor-Pro's new Nicolas Müller colourway to match his Gnu Müllair deck. Jones' 'Surf Series' edition of the Mercury comes in a tie-dyed colourway, but as you'd expect from a brand that takes its design cues from wood rather than Woodstock, the effect is a subtle one.
As for which model names you can expect to see scrawled on the highbacks and baseplates, brands seem to be operating on the understanding, once suggested by Bender from Futurama, that an 'X' can make anything sound cool. Look out for the XV, XF, NX, FX, Axtion, Kaon-X, and so on…
ALL THE RIGHT MOVES
By the time this goes to print, Union will have set up shop in 'The Box', their brand new office/production facility in Italy. Marketing Director George Kleckner keeps his reasoning brief and to the point: "Design, engineering, tooling, injection, assembly and shipping all happening in one place." Fix made a similar move last summer, and are hopefully still enjoying that new-facility smell as they take care of everything from engineering to warehousing. There's also a well-stocked R&D department, including a 3D printer.
Meanwhile Nidecker bindings are now made and assembled at the same factory as sister brand Flow, which has allowed the former to co-opt some of the tech used by the latter. For the first time in a while, all of Rome's binders are being made at the same location. "This has helped us to achieve the goal of making almost all highbacks, straps and chassis interchangeable," says Marketing & Team Manager Matt Stillman.
CONCLUSION
There are plenty of new bells and whistles to shout about in the binding world this year, as well as reasons to be cheerful about what's to come in the future. Frankly there's a lot more happening than we've got space to go through here, so be sure to scour the trade shows and testing events (and our branded previews online) to see what else is new. You'll be faced with the agony of choice when deciding exactly what to stock across all price points – but there are worse problems to have.